With all the varieties, shapes and sizes out there, wedding stationery can be a bit confusing. And yes, some of it is just for aesthetic use but most do serve a purpose, so be careful not to back away from all of it so soon.
Through your wedding planning travels you've likely come across the term "escort cards" (or "table sign cards") and went, "Huh?" Am I right?
Escort cards aren't as well known as say invitations or place cards, but if you're planning to have assigned seating at your wedding, they are definitely just as important.
So, What are Escort Cards?
Escort cards are used to direct your guests to the table you have assigned them to.
They can be as elegantly simple as folded cards with your guests' names and table numbers printed on them (see below), or you can use them as your guest favors with tags (see top photo) or pretty little boxes (see above) with a special treat or trinket inside.
Typically, escort cards, boxes or favors are placed on a table at the entrance of the reception room. Some brides have even gotten as creative as to hang them from a line like a banner (see middle photo below).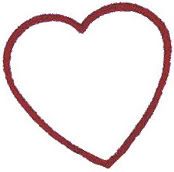 Note: As an important complement to your escort cards, you will also need a table number on every table and place cards at each guest's place setting.
Real Wedding Examples:
Folded cards are a simple and cost effective way to display your escort cards. Scatter pretty flower petals around them for some added romance and place framed photos of yourself and your happy groom on the table as well for a great personal touch.
Get creative and match your escort cards to your wedding theme. Here, the theme of this yacht club wedding was enhanced with adorable hanging sailboats.
These leaf shaped cards worked well for the natural, Earth themed wedding they were used in. Such a fun and unique idea!
If you choose not to have assigned seating for your wedding, escort cards really aren't necessary, and if you're stuck on whether to have a seating plan or not, check out the Seating Plan or No Seating Plan? blog post.
Happy weddings!

Like us on Facebook
Follow us on Twitter
Pin with us on Pinterest