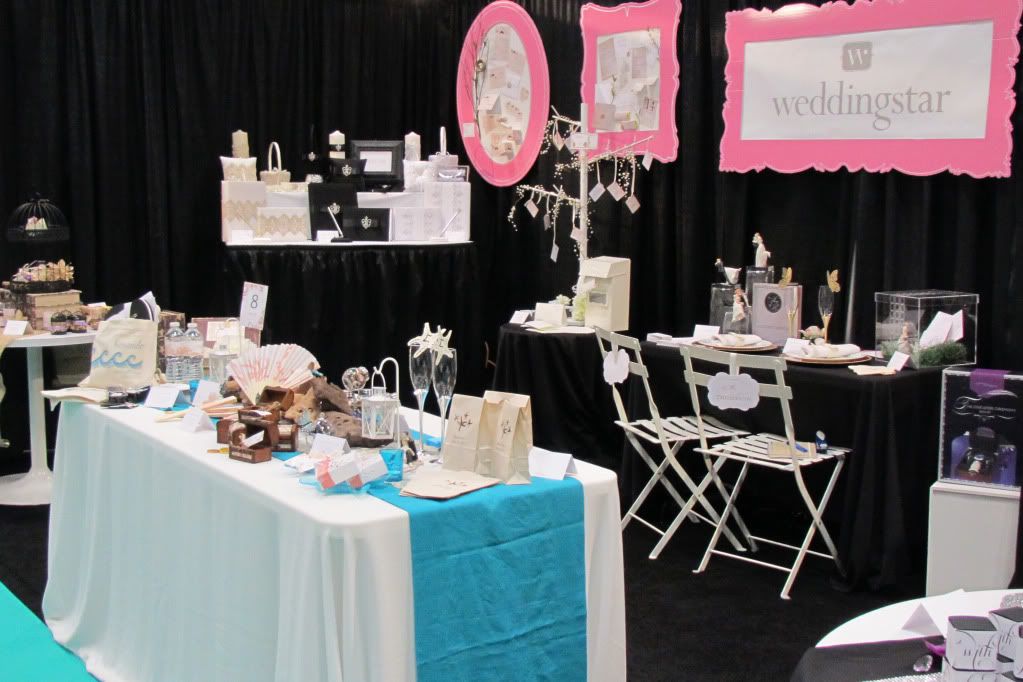 We headed to the Big Apple last week to show off some of our latest favors, ceremony and reception accessories, wedding decorations, and stationery designs at the 2012 National Stationery Show. Sure hope all you New Yorker brides out there stopped in to see us!
This year we decided to feature three of the most sought-after wedding themes — Sparkle, Beach and Vintage — and over the next three days we'll be taking a look at all three tables so you can see how we set them up.
Hopefully this will inspire your own fabulous themed weddings. Enjoy!
(That's Holly, our fabulous sales & marketing rep. — Hi, Holly!)
The trade show took place at the Javits Convention Center in New York City from May 20 to 23, 2012. And with 800 exhibitors from all over the world and an estimated 11,000 attendees there to share in the wonderful world of wedding stationery, we were so excited to be a part of it.
Well, let's get down to business, shall we? First up…
A Sparkle Wedding Theme
This elegant theme is all about the glam. We wanted the tables to look chic, sophisticated and even a little over the top without being too flashy or gaudy.
We chose the Decorative Glass Box as the wishing well and our Expressions Stationery Collection for the table numbers, tags and signs. We even included the Love Letter Ceremony to add just the right amount of romance. What do you think?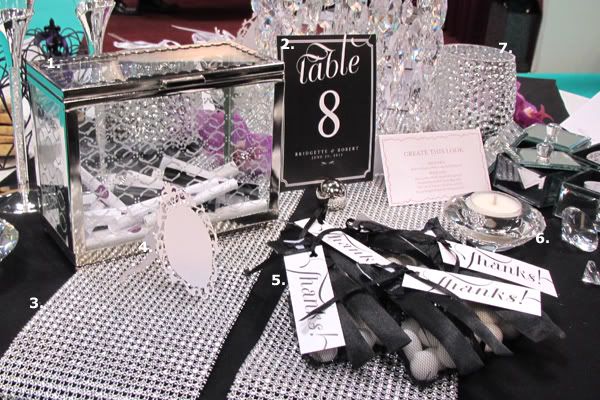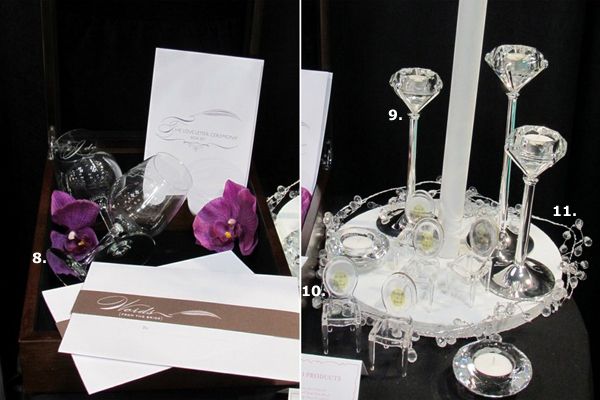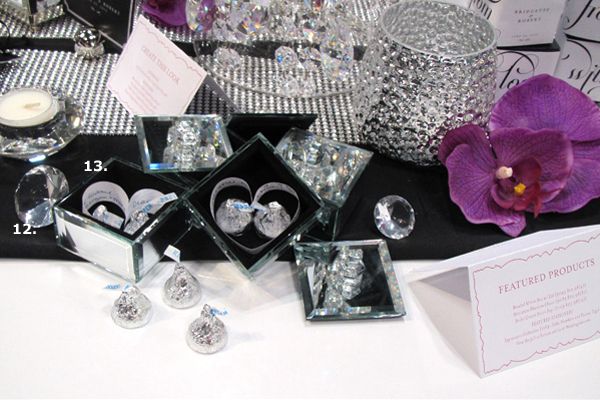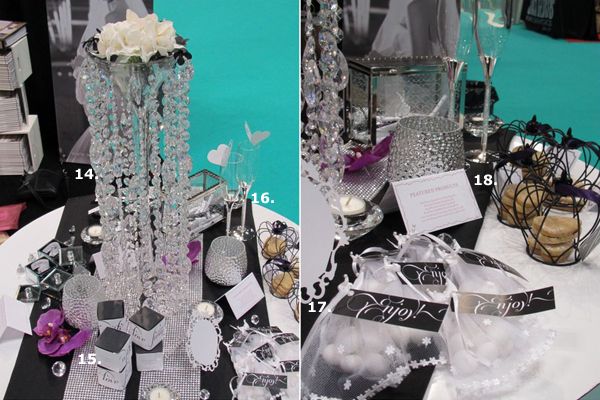 Here's what we used:
1. Decorative Glass Box
2. Expressions Table Number | Classic Round Card Holder
3. Faux Jewels by the Roll
4. Small Oval Baroque Frame
5. Expressions "Thanks" Favor Tags | Groom Candy Favor Bags
6. Crystal Tea Light Holder
7. Mercury Glass Holder
8. Love Letter Ceremony Box Set
9. Diamond Shaped Tea Light Holders
10. Mini Phantom Chairs
11. Crystal and Silver Wire Garland
12. "Table Glam" Crystals
13. Mini Beveled Mirror Box
14. Acrylic Crystal Garland
15. Cube Favor Boxes | Expressions Box Wraps
16. Tube Stem with Crystal Stones Flutes
17. Expressions "Enjoy" Favor Tags | Bride Candy Favor Bags
18. Small Wire Crowns
Hope you liked our Sparkle wedding theme. Check back here tomorrow for our equally fabulous Beach theme!
Happy weddings!

Like us on Facebook
Follow us on Twitter
Join us on Pinterest