With the new year approaching we have a number of exciting things to reveal, the first of them being our all-new wedding 'Lookbooks' and wedding stylist Kasia Juras-Azcurra. We wanted an opportunity to not only showcase our products, but to offer inspiration that is unique to Weddingstar. Kasia has made this all possible with her styled photoshoots that will be released through Weddingstar exclusively. The very first Lookbook that is going to be unveiled is 'Contemporary Garden'; you can see a sneak peak of some of the details below.
What you see is only a tiny fragment of the stunning details that are about to be released!
Some of the Weddingstar products included in this photoshoot are the Love Bird Damask Stationery Collection, Love Birds Cake Topper, Beautiful Butterflies Decorative Collection, Blown Glass Globes, Miniature Decorative Birdcages, Floating Candles and much, much more!
Kasia has agreed to satisfy my curiosity by submitting to an interview about her role in this new venture and share some knowledge that she has gleaned over the years. I hope you enjoy this peak into the mind of a premier Wedding Stylist!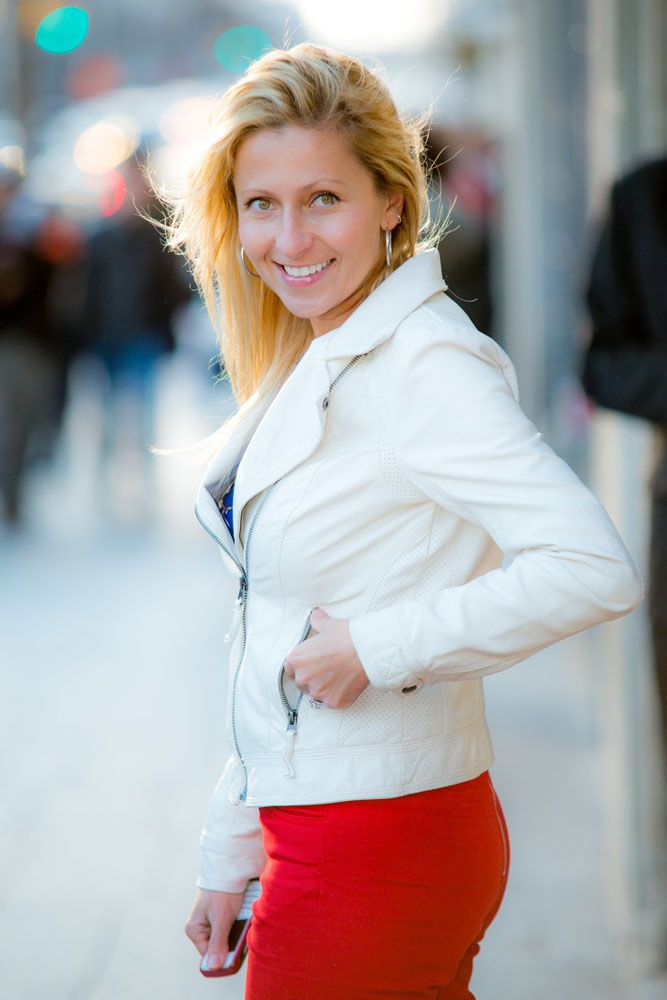 Hi Kasia, welcome to On a Sweet Note. Thanks so much for taking the time to answer a few of our questions!

My pleasure! Thanks so much for having me!

First of all, we've all heard the term 'wedding planner' but what exactly is a 'wedding stylist' and how did it become your profession of choice?

Great question! I'm actually surprised more people don't question the difference. And given the term 'stylist' is a relatively new term used within our industry, at least in the context of wedding planning, I'd say there's probably some discrepancies as to what it really means. For me, a wedding stylist is someone who elevates the traditional methods of wedding planning. It's someone who makes a conscious effort to infuse a real sense of uniqueness into a couple's planning journey and ultimately their event. It's someone who takes the time to get to know a couple, understand what they're all about, what they want for their big day and then translates that into an innovative event concept. For me personally it's also someone who doesn't limit their inspirations to solely the event industry but instead also takes cue from other culturally relevant trends. For example, for me and Prelude to a Kiss it's all about fashion!
As for how it became my profession of choice, I always had an entrepreneurial drive, always knew I wanted my ultimate career path to be solely in my control. I had some great success working in the corporate world, eventually finding myself in a role heavily involved in events and one day the figurative light bulb lit up and I knew what I had to do. I haven`t looked back since!

Tell us a little bit about how you go about choosing the themes for the Lookbooks.

See above question. LOL. Really though, fashion trends are what inspired each and every one of the shoots and Lookbooks. The folks at Weddingstar were very kind to me (in a number of ways) one of which was to give me very little restrictions on what they wanted to see produced. That all said, when you're given the opportunity to do just about anything, it can become very difficult to pick just one direction. I guess that's what makes inspiration so necessary. It not only helps to develop the details of an event, it first helps to decide on an overall direction. Anyway, whether the starting point for a given Lookbook was a clean slate or a high level theme concept, my first check point was always the world of fashion and then I transformed that into a design that best showcased the beautiful Weddingstar products.

What excited you most about the 'Contemporary Garden' photoshoot?

What excited me? What didn't excite me! The venue (Toronto's historic castle, Casa Loma), glorious! The pops of colour, spectacular! The Weddingstar products, a dream! The opportunity to showcase rentals from some of Toronto's best event purveyors (Have a Seat, Chairman Mills, Detailz Chair Couture, Vintage Vignettes, just to name a few), a pleasure! And last but not least, infusing a bit of fun into the day by having my baby girl show up for an hour to play our "flower girl", an amazing perk! So yup….just about everything.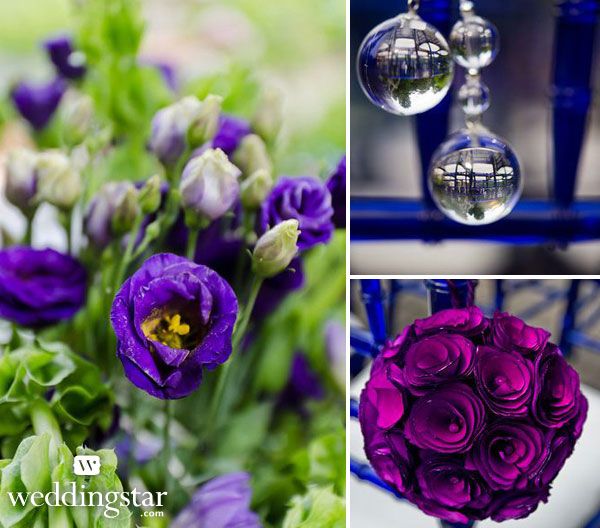 Are there any particular details that you think perfected the look you were going for?

I would say there were two distinct details. The first was the natural beauty of the venue, the already luxurious gardens that acted as the perfect background for our pops of colour. And secondly, the products. I can't say enough about the quality of the Weddingstar products and how easy it is to work with them in unique ways. One that stands out in my mind is the beautiful hand painted decorative butterfly. We used packages and packages of them to create a gorgeous arbour around our main tablescape.

What was your inspiration behind the photoshoot?

At the time (as is still the case) floral details, animal patterns and cobalt blue palettes were trending majorly in the fashion world. Designer influences included Stella McCartney, Bottega Veneta and Dolce & Gabbana. First and foremost came the colours, specifically the cobalt blue. In fact we even shot a pair of my own cobalt blue suede pumps as part of the suggested inspiration board we sent to the creative team at Weddingstar! Mark my words, blue is the new purple!


What are some things that you have learnt over the course of your career that you would like to share with our Brides?

Oh wow! Now that's a hard one! Hard because but I've been doing this for awhile. I've worked with a lot of lovely people, on a vast variety of events, so the tips and advice are plenty. If I have to limit them to just a few I'd say:
1. Always start the planning process by working through your target budget. Always! Before anything else! Especially before you book a venue. Unless it's a bottomless wallet that sits in your pocket, it's critical that budget is tackled first and tackled properly. The key to pulling off a timelessly beautiful event is how you spend your dollar, where you concentrate it. That goes hand in hand with coming to terms with the fact that you can't have it all. And one of the most obvious and important starting points is guest count. Very often my work with couples starts at them wanting a $100k wedding on a $60k budget and it's not because they're unrealistic in what they want for their event. It's because they have to pull it off for a large number of guests. It's pretty simple economics, you can stretch your dollar a lot more for 50 than for 100 guests.
2. Take your time to pick a design for your event and then once you do, stick to it! Today's bride is both blessed and cursed with a plethora of options! It's very easy to get lost in it all or be distracted at any point in the developing and planning process, and then you run the risk of ending up with a visually disjointed event. And remember to always start with something that personally means something to you. It's much easier to consistently execute on something that naturally resonates with you. If it's far-fetched it`ll take a lot of effort to pull into reality and you'll quickly lose interest and patience.
3. Hire a professional wedding planner! Contrary to what some people believe, the decision to work with a planner shouldn't just boil down to whether or not you have the time to plan your event. Although the time savings are a major advantage, the benefits of working with an experienced planner truly are endless. Beyond helping a couple create a personalized and unique wedding day, they streamline the entire planning process so that it's actually an enjoyable one! They help you weed through the sea of options as far as venues and vendors are concerned, introducing you only to those that meet your personalities, style and budget. Not to mention the cost savings that an experienced planner brings to the table through established partnerships with reputable event purveyors. And at the end they're there to ensure that the day you've spent so much time and money on is executed to perfection.

Is there anything else you would like our readers to know?

Hmmm…lots! But I think for now I'll just end it off by saying, to every bride and groom out there, make sure you enjoy this incredible time in your lives! Have some fun with it and Happy Styling!

Want to see more? Don't worry, the full Lookbook is going to be released December 11th and this incredible photoshoot is merely the first of many!
Thanks again to Kasia for taking the time out of her busy schedule to chat with me; I for one can't wait to see what else her creative mind dreams up!
See you Wednesday for an all-new Real Wedding Feature.
Contributors:

Contemporary Garden Photoshoot: