The amount of detail in this wedding is absolutely mind boggling. From the personalized cocktails during the bridal party's preparations to the sweet directional signs and creative table numbers; you can see the Bride's handiwork in all of it. Personalized stationery, several designs of wedding napkins, a unique guestbook idea and a custom made cake topper are just a fraction of what this wedding has to show.
I've featured a ton more photos than normal simply because there was no way I could narrow it down and risk losing any of the details!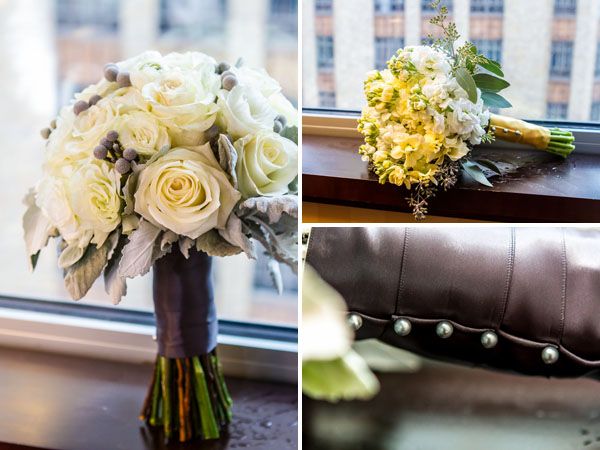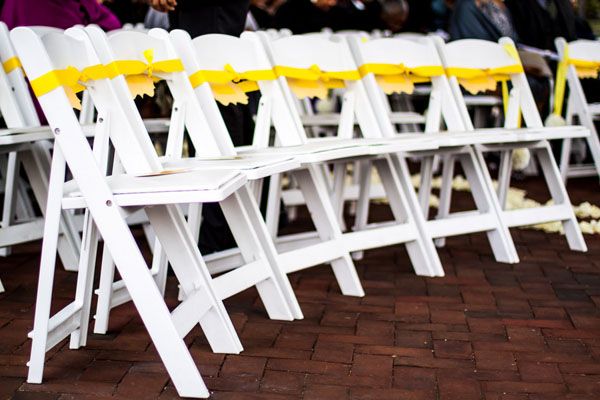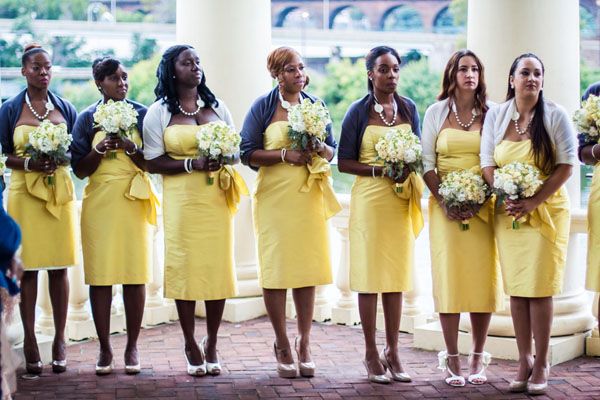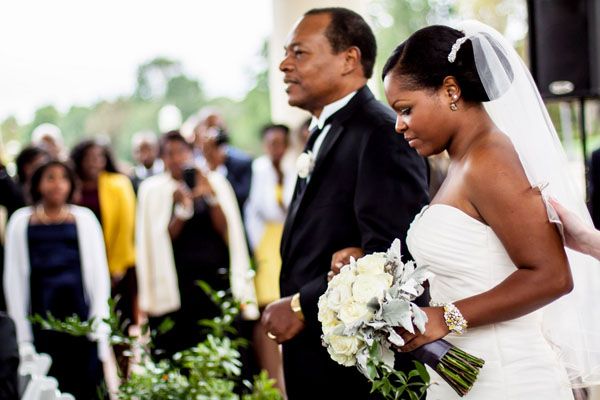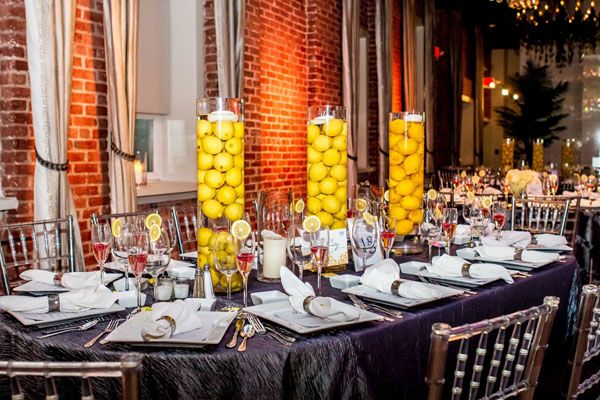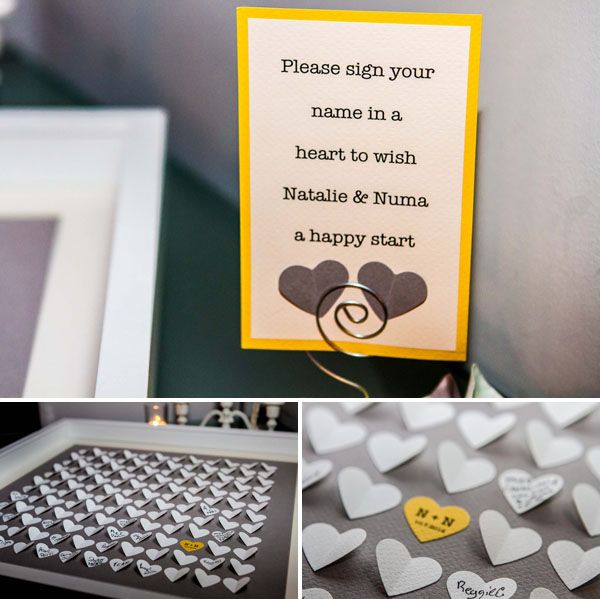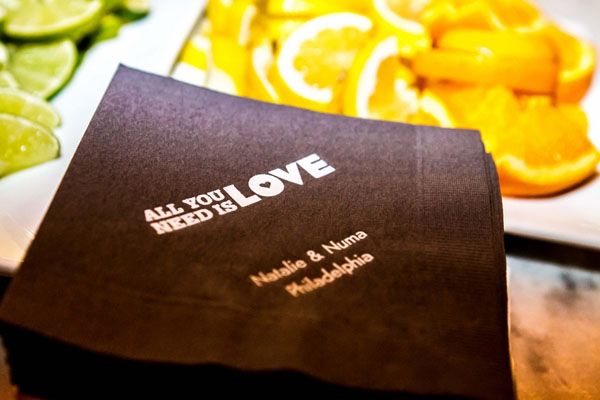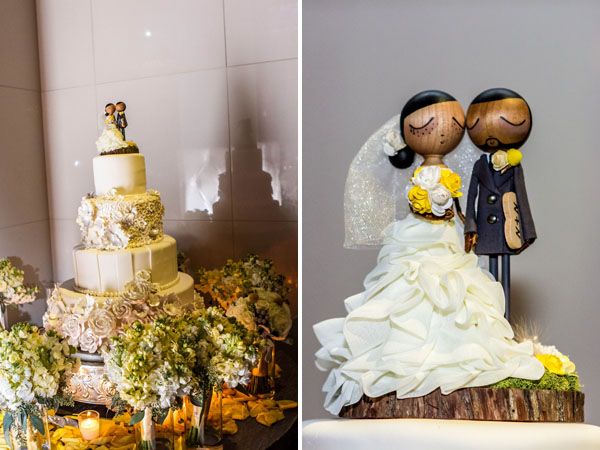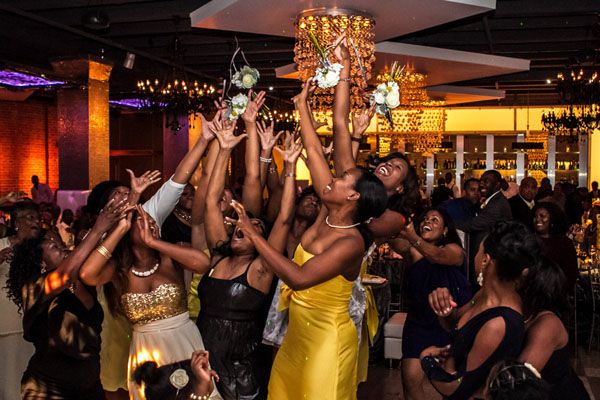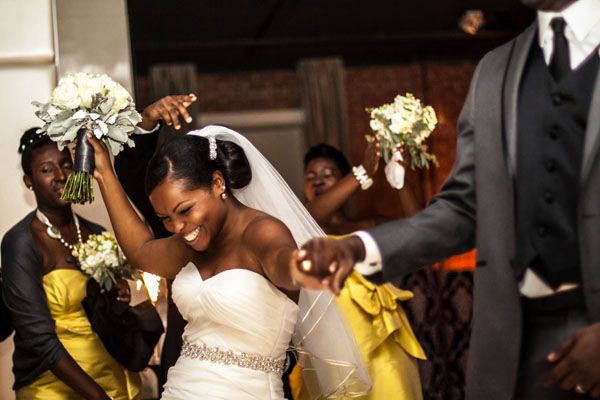 Thanks so much to Bartlett Pair Photography for submitting this gorgeous wedding!
From their photographer:

Natalie and Numa are a perfect match for one another and their entire wedding day really showcased their fabulous personalities. Natalie's attention to detail was visible in every part of her wedding, from the ceremony at Waterworks to the Tendenza wedding reception. We started the day at the Sofitel in Philadelphia where I started photographing the girls while Lincoln stuck with the guys. Natalie and the girls got their hair and makeup done upstairs while everyone gushed over Natalie's divine details; from her shoes to her garter to the little champagne glass charms with each bridesmaids' name on them – she did not miss a thing! From the Sofitel the bridal party went to Waterworks for the ceremony. It was a beautiful setup with the Philadelphia Art Museum visible in the background and beautiful columns segregating the ceremony space. The ceremony had live music and delicious lemonade for the guests to enjoy. It was a very fun ceremony and you could tell that Natalie and Numa's personal connection to their officiant really made it all the more special for her to be marrying them. They triumphantly marched back down the aisle as man and wife and were greeted by their loving family and friends immediately! We hung out at Waterworks, taking some gorgeous shots of the bridal party before heading to the posh reception taking place at Tendenza. Upon arriving at Tendenza, the cocktail hour was just nearing an end. The reception space was a stunning combination of different textures, colors, and there were personalized table numbers that were actually special places to Natalie and Numa. It was a really cute way of once again making their details really personal! The centerpieces were gorgeous and lush and it was obvious that Tendenza was the perfect reception venue for such a city-loving couple! We had such a blast photographing their wedding day and they were just the sweetest couple. Congratulations to Natalie and Numa!

Congratulations to the happy couple!
Photographer: Bartlett Pair Photography
Event Venue: Tendenza
Dress Designer: Dennis Basso of Kleinfeld Bridal
Bridesmaid Dresses: Jenny Yoo Manhattan
Groomsmen Suits: Vera Wang of Mens Warehouse
Jewelry: Karin Van Rijin handmade in Europe (via Etsy.com)
Invitations: Citrus Press (Sarka Nicol on Etsy.com)
Flowers/Linens/Centerpieces: Donna O'Brian from Beautiful Blooms Philadelphia
Music: DJ Stretch NYC
Hair: Mami Styles NYC
Makeup: Taniah Lewis MAC Consultant
Rings: Zales
Officiant: Rev. Sheila Pierce from the Center of Peace Philadelphia
Caterer: Cescaphe of Tendenza
Transportation: Philadelphia Trolley Works
Guest Accommodations: Sofitel Philadelphia
If you would like to see your wedding photos featured on our blog, feel free to email them to onasweetnote@weddingstar.com or submit them through your Two Bright Lights account.
Please include the name of the happy couple, wedding date and location, vendors, and any other information you'd like to include about the venue, decor and overall theme or inspiration of the wedding.
If you are not the photographer then you must get permission to use their photos before you submit them, and please include their name and website for photo credit purposes. Photos will be featured as space permits.
Of course, we would love to see our own stuff in action! If you have photos featuring any of our Weddingstar products, please submit them.
Like us on Facebook
Follow us on Twitter
See our pins on Pinterest