Wedding programs may not be an absolute requirement for your wedding, but they are a nice addition and in many cases extremely useful. Not only are wedding programs a fabulous memento from your wedding, they are a great way to keep all your guests in the loop. If you are having a large wedding, a wedding with traditional elements your guests may not understand or wish to say something to everyone – a program is the way to do it.
The details that are most commonly included in a wedding program are the order of the wedding proceedings and the names of the bridal party.
By outlining the details of the wedding ceremony, guests can follow along and understand what is happening – you can even explain certain details of the ceremony that your guests may not be familiar with. Of course what is contained in the program will depend on what you have decided to include in the ceremony. The most important thing to remember is that you should list all the events in chronological order!
If you want your guests to participate in parts of the wedding ceremony, this should definitely be included – it will help eliminate any possible confusion.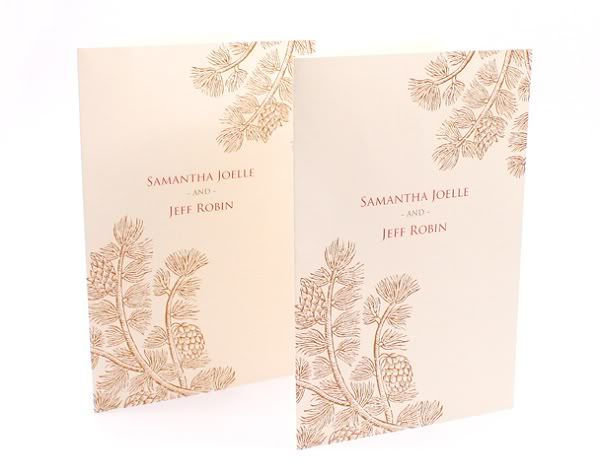 When you list the bridal party, you should include your officiant, parents – and perhaps anyone else who is involved in the ceremony. The end result is up to you, and also how much room you have in the wedding program.
Other information to include; Memorials, thank yous, a brief note, or even song lyrics or poems that mean a lot to you as a couple.
It is a good idea to end the program with a reminder about the reception, especially if it is being held at a different venue. Time and location being the most relevant.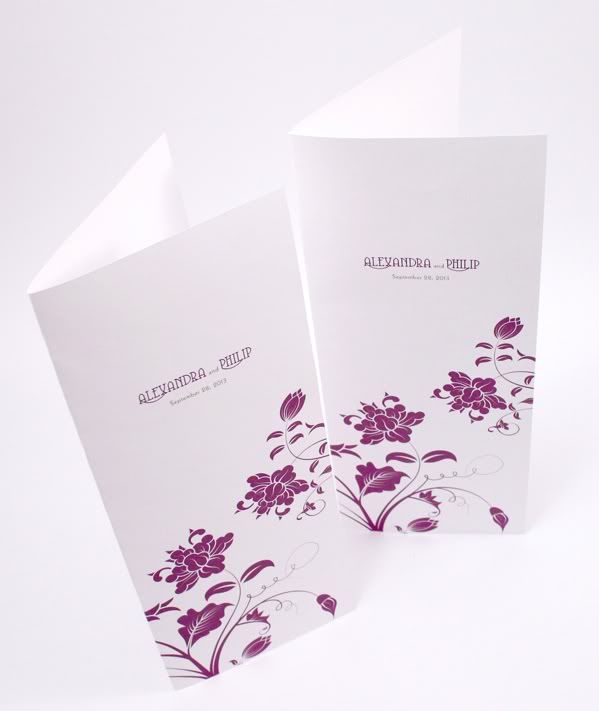 The Weddingstar programs arrive as a 8.5″ x 11″ sheet – which is standard letter size and will fit through any home printer. One side will be personalized with the chosen design as well as names and date – the other is left blank. They are shipped unfolded to make it easier for you to run them through your printer and add any information to the blank side that you feel is important.
(On a side note, our programs are also the ideal size to use as menus!)
I would love to hear what details you are planning to include in your wedding programs, especially if it is different from the more traditional items listed in this post.
Thanks for reading, see you Friday!