This incredibly ornate wedding took place in a Greek Orthodox Cathedral. From the Bride's Jimmy Choo shoes, to the one-of-a-kind Groom's boutonnière; it is stunning down to the smallest detail.
The variety of wedding flowers are definitely a key point for me. Sometimes having only one or two types of flowers is exactly what a wedding needs, but the combination of colors and blossoms is exquisite. Each arrangement, bouquet and centerpiece are all different!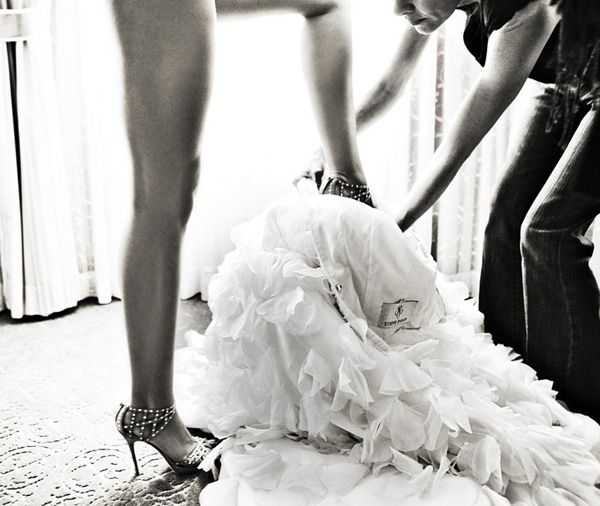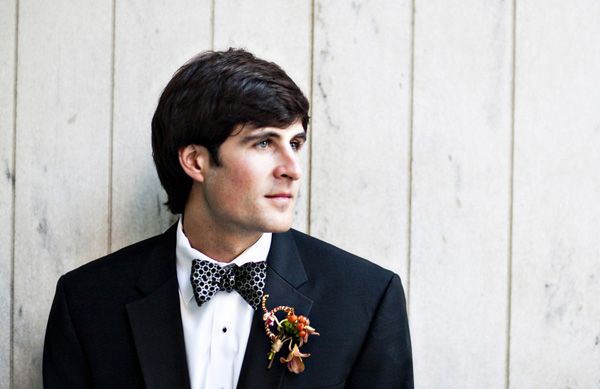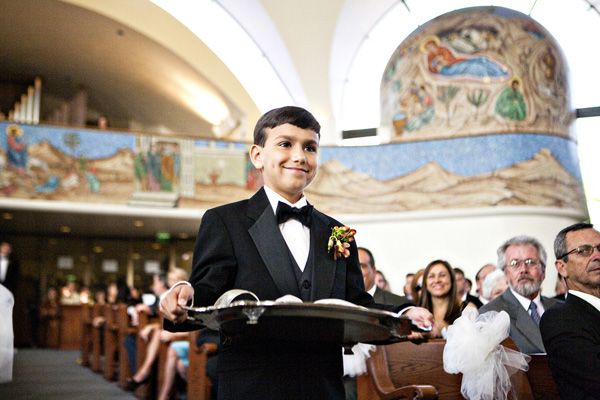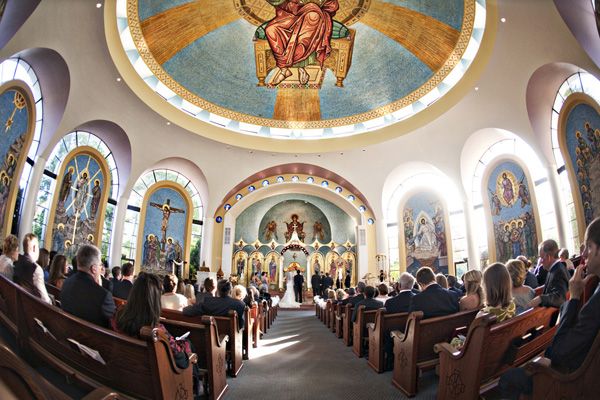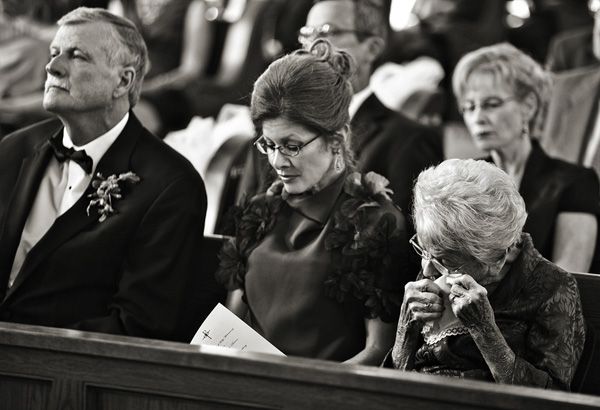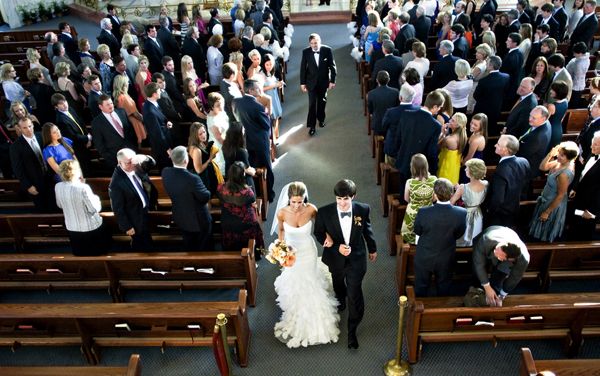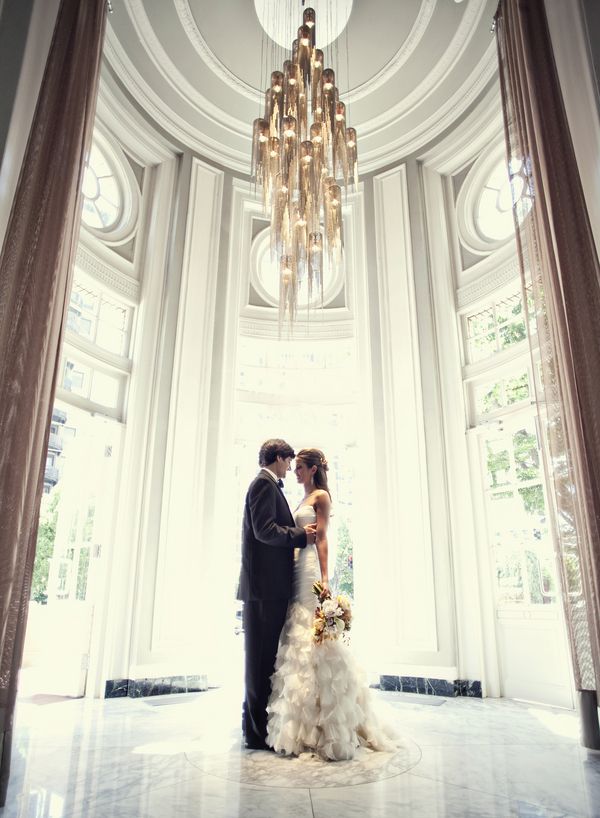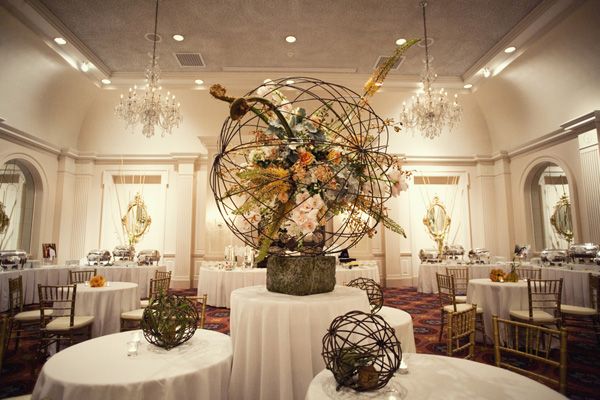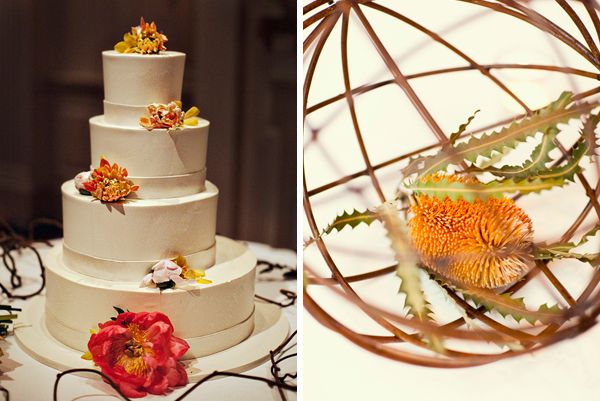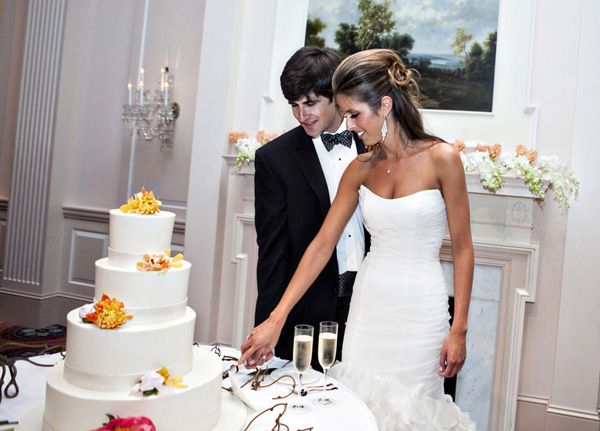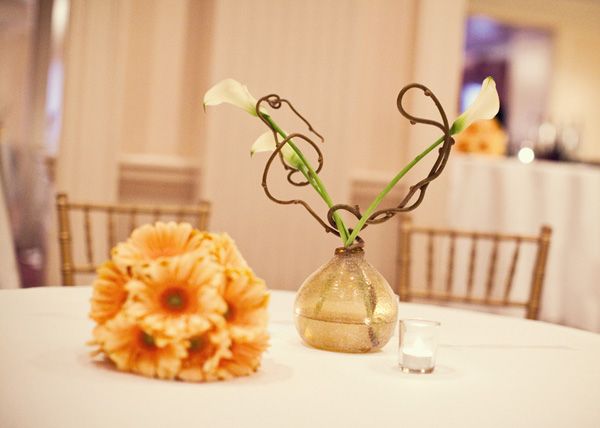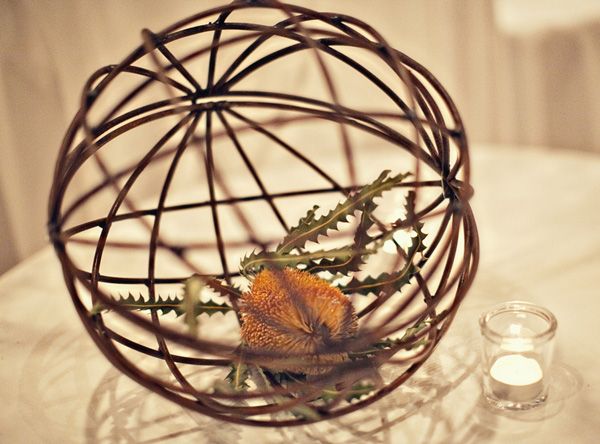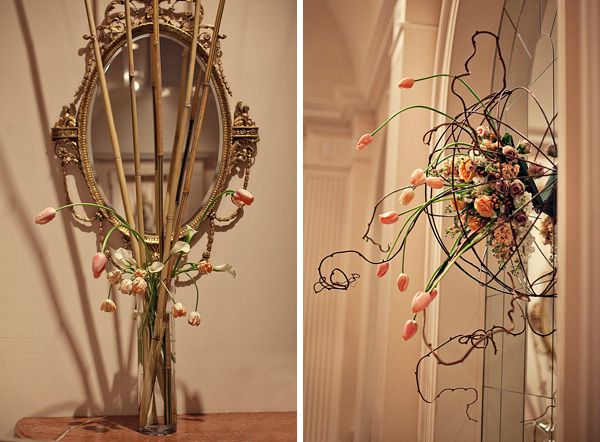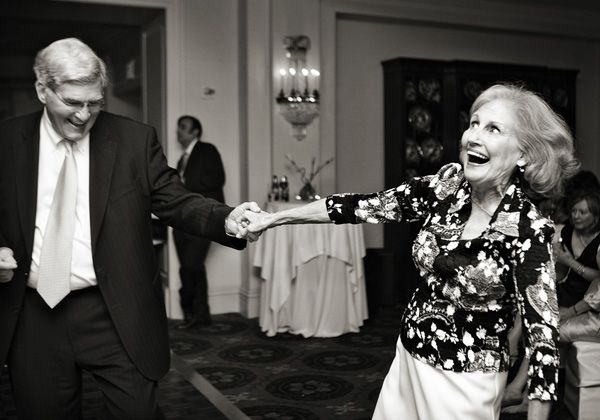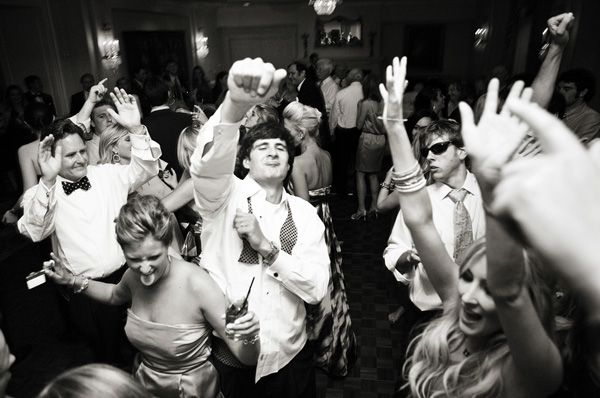 The light wreathed in flowers is a lovely added touch, I don't think I've seen something quite like that before.
What were your favorite details in this wedding?
Photographer: Joy Marie Photographers
Hair Stylist: Steve Hightower Hair Artist Studio
Caterer: Capital City Club Atlanta, GA
Floral Designer: Purple Martin Nurseries
Invitation Designer: My Favorite Things
Cake Designer: Frosted Pumpkin Gourmet Inc.
Event Venue: Greek Orthodox Cathedral
If you would like to see your wedding photos featured on our blog, feel free to email them to onasweetnote@weddingstar.com or submit them through your Two Bright Lights account.
Please include the name of the happy couple, wedding date and location, vendors, and any other information you'd like to include about the venue, decor and overall theme or inspiration of the wedding.
If you are not the photographer then you must get permission to use their photos before you submit them, and please include their name and website for photo credit purposes. Photos will be featured as space permits.
Of course, we would love to see our own stuff in action! If you have photos featuring any of our Weddingstar products, please submit them.
Like us on Facebook
Follow us on Twitter
See our pins on Pinterest