This lovely summer wedding took place in Virginia and features a Unity Candle Ceremony. Such ceremonies generally take place after the vows and symbolize two lives becoming one. The Bride and Groom each take a lit candle (often lit by a family member before the ceremony) and together use their individual flames to light a new candle.
They also displayed a Memorial Candle at the reception, which is a way to include lost loved ones in your special day.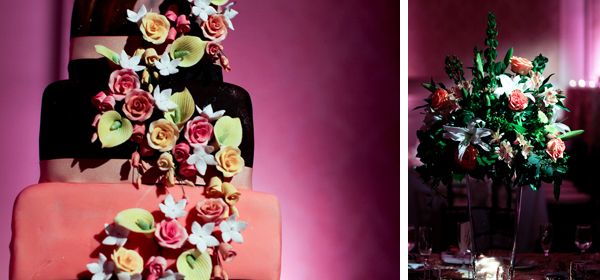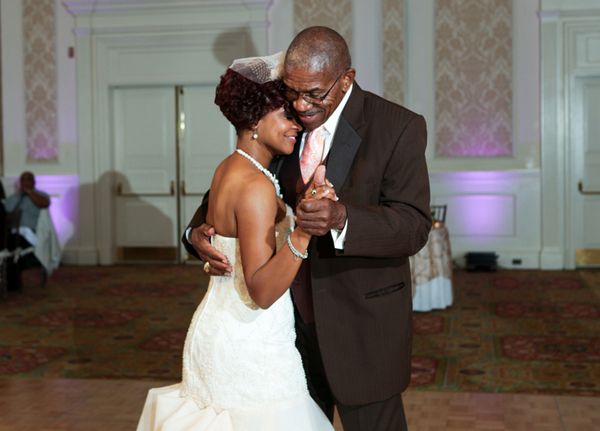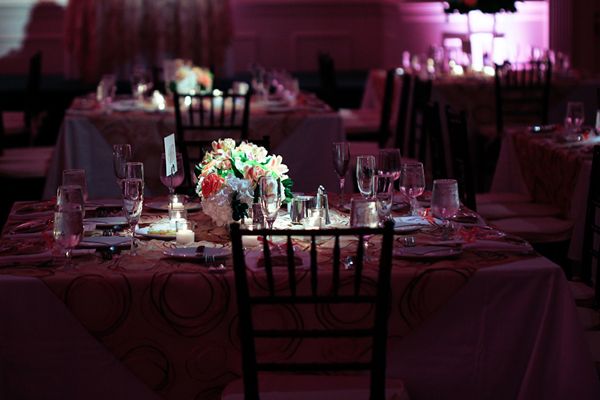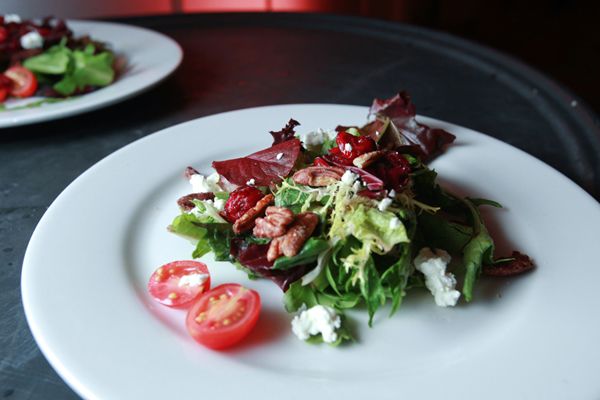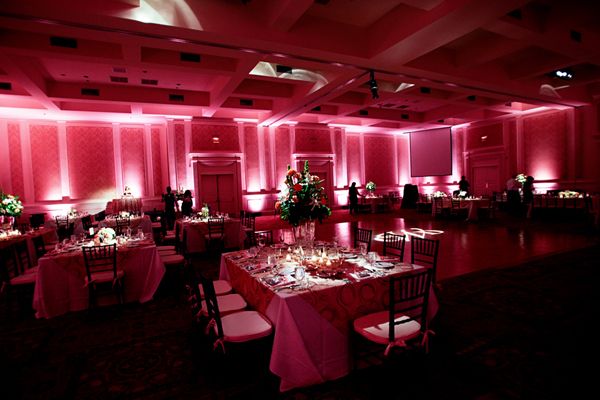 Lighting is always a great way to set the mood at any event, I just love what was done at this reception! The monogram on the dance floor is a fun added touch.
Congratulations to the happy couple!
Photographer: Keith Cephus Photography
Event Designer: Distinctive Event Rentals
Floral Designer: Bloom! The Art of Flowers
Reception Venue: The Founders Inn
Dress Designer: Maya Couture
Lighting: Blue Steel Lighting Design
Makeup Artist: Makeup by Candice
If you would like to see your wedding photos featured on our blog, feel free to email them to onasweetnote@weddingstar.com or submit them through your Two Bright Lights account.
Please include the name of the happy couple, wedding date and location, vendors, and any other information you'd like to include about the venue, decor and overall theme or inspiration of the wedding.
If you are not the photographer then you must get permission to use their photos before you submit them, and please include their name and website for photo credit purposes. Photos will be featured as space permits.
Of course, we would love to see our own stuff in action! If you have photos featuring any of our Weddingstar products, please submit them.
Like us on Facebook
Follow us on Twitter
See our pins on Pinterest