On the Beach/Destination
Destination weddings or weddings on the beach are typically informal affairs with lots of color.
Your best bet is to choose invitations that reflect the laid-back atmosphere of the beach as well as your fun personalities. Remember, your invitations set the mood for the entire event so they should complement your theme and wedding style.
Playful invitations with bright colors are great for the beach. Choose our Coral stationery (left) in Watermelon or Sea Breeze (right) which comes in a pretty aqua blue.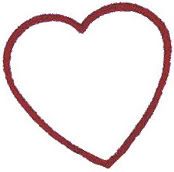 Tip: Check out our selection of fun beach themed wedding favors HERE.
Elegant/Black Tie
When it comes to formal affairs, deep colors and intricate details will make your invitations seem elegant and demure.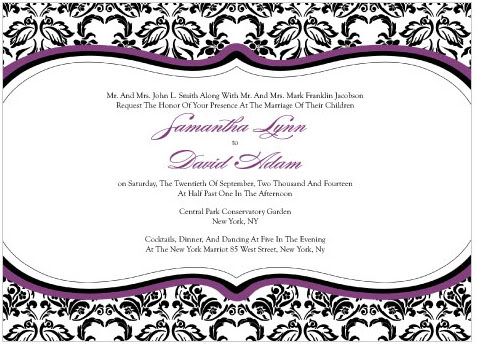 Consider our Lavish Monogram stationery (left) in Black with touches of navy or damask style invitations from our Love Bird Damask stationery collection (right). The one shown is in the Plum and Black color combination.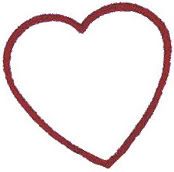 Tip: Black tie weddings are typically formal and full of traditional elements, so I suggest a more classic wording style for your invitations. For more tips on wedding invitation wording, click HERE.

Vintage
The old time allure of candy stripes and the beauty of lace make these vintage style invitations perfect for any old fashioned event.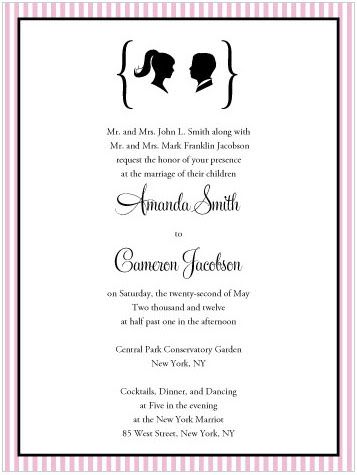 Our Sweet Silhouettes stationery (left) in Pastel Pink features a silhouetted couple and stripe details that can either be dressed up or down to fit the style of your wedding.
Another great old fashioned look is our Vintage Lace stationery (right) that really highlights the subtle beauty of aged paper and lace that makes vintage style weddings so unique and timeless.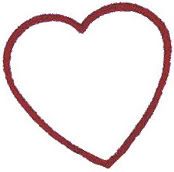 Tip: Vintage weddings are the perfect style for DIY projects. Consider collecting old brooches, buttons or Mason jars and create a look all your own!
Outdoorsy/Rustic
If you and your hubby to be are planning a wedding in the country, a rustic chic wedding theme may just what you need to pull it all together.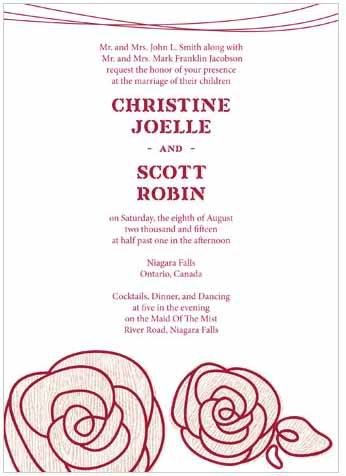 The informal nature of outdoorsy weddings make them fun and, with the right accessories, unforgettable.
Start off by choosing stationery that complement the homespun elegance of this theme. Choose our Rustic Country collection (left) in Mocha Mousse or Rose (right) in Ruby.
Both stationery collections feature the rustic allure of nature and the outdoors.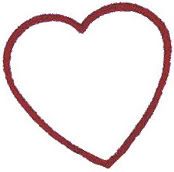 Tip: Check out our country wedding favors HERE to find a ton of ideas to complement this theme.
Be sure to check out Part 2 of this two-part installment this Friday! On the docket: creative and unique sports themed, summer, whimsical and modern wedding invitation ideas.
And until then, happy weddings!

Like us on Facebook
Follow us on Twitter
See us on Pinterest