Every Bride knows that sticking to a wedding budget can seem like an impossible task at times.
So, to help your budgeting journey along, I thought I would show you some of my favorite Weddingstar guest favors that won't break the bank. Here are 20 inexpensive, unique and totally fun favors for every wedding theme.
< $1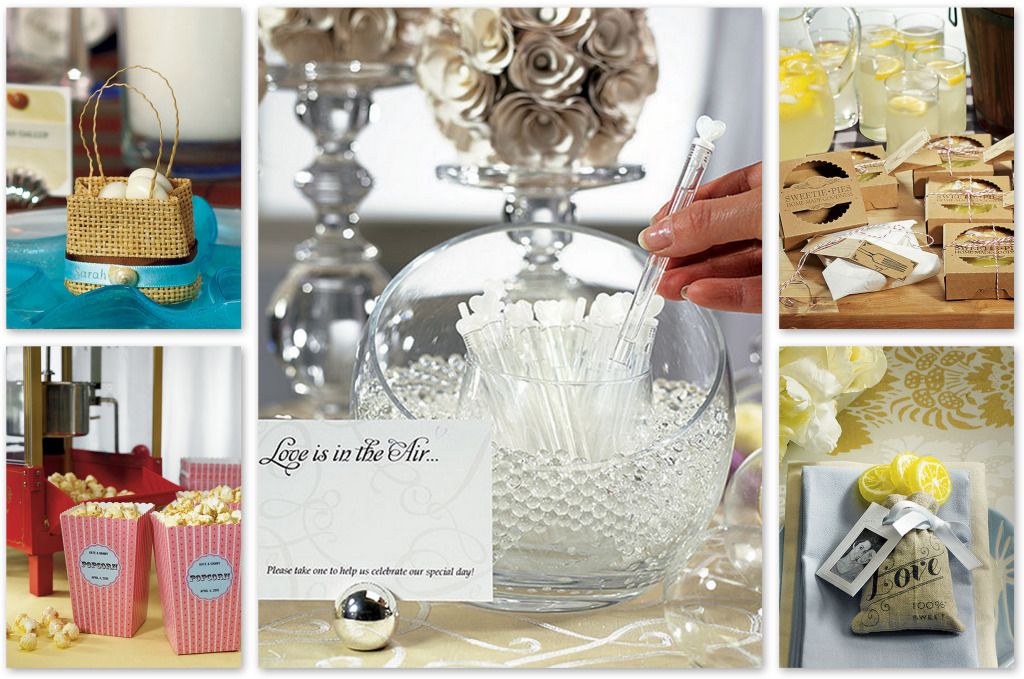 (left to right) Mini Natural Woven Beach Bags | Novelty Popcorn Cartons | "Love Bubble" Wands | "Sweetie Pies" Mini Pies Packaging Kit | Mini Drawstring "Love" Pouch
Some of these adorable bags and containers are well below $1, so even after filling them with candy or other treats and decorating them with ribbon or a personalized tag, you're still bound to come out within your budget.
$1 – $1.49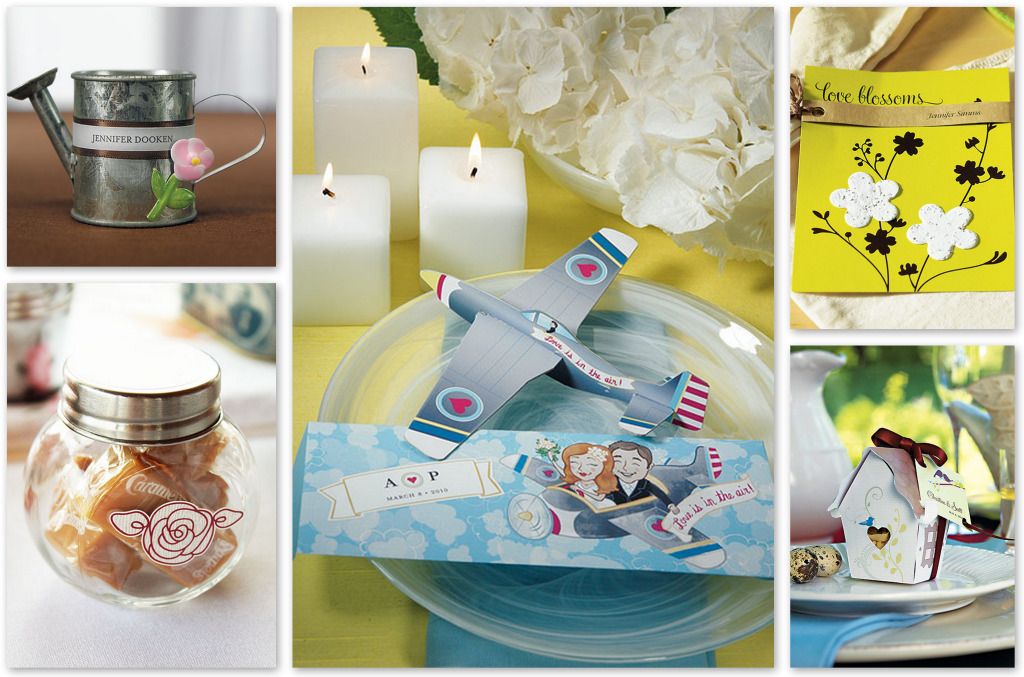 Mini Metal Watering Cans | Mini Glass Candy Jar | "Love is in the Air" Gliders | "Love Blossoms" Seed Paper Favor Cards | Birdhouse Favor Box
Remember, you don't have to go all-out expensive in order to have fabulous favors. Give your guests something they'll remember or actually use such as paper airplanes — which, let's be honest, we all loved as kids — or seed paper cards. Personalization is absolutely free on the cards and your guests can plant the wildflower seeds in their gardens and enjoy the flowers long after the wedding.
$1.50 – $2
"Fall in Love Coaster Set | Tropical Hand Fans | Vintage Style Favor Wrapping Kit | "Our Coarse is Set" Boat Wheel Magnet | Mini Suitcase Container
The Vintage Style Favor Wrapping Kit comes with everything you'll need to create fabulous favors with vintage flair — including natural looking boxes, pre-cut satin and paper ribbons and pre-cut fabric lace. All you'll need to purchase separately is whatever treat or little treasure you want to place inside them. Follow the assembly instructions provided or make them all your own, it's up to you!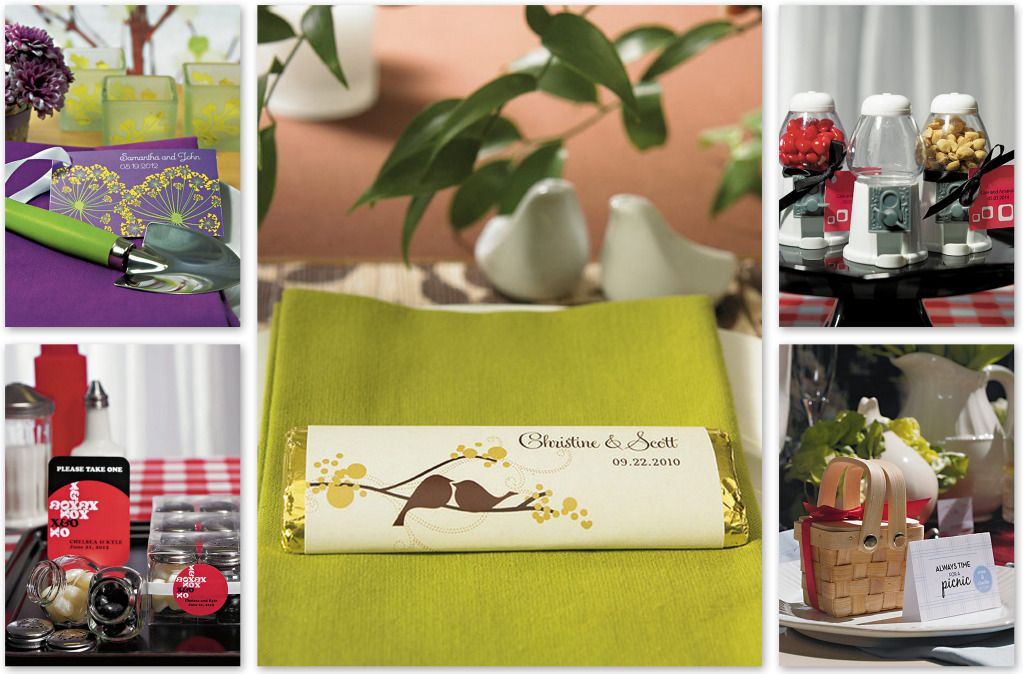 Mini Garden Shovel | Mini Salt & Pepper Shakers | Personalized Chocolate Bars | Empty Classic White Gumball Dispensers | Mini Picnic Basket
There's absolutely nothing wrong with putting a little DIY into your favors in order to save a buck or two. So start off with an inexpensive starting point such as a cute box, basket or candy container and go from there.
Add ribbons to match your wedding colors and personalized stickers or tags to add that little something extra until you've reached the amount of money you had budgeted to spend.
Do you have a budget savvy wedding favor idea? Share it below!
Happy weddings!

Like us on Facebook
Follow us on Twitter
See our pins on Pinterest