The following is a guest blog post by Zucchero Pâtisserie, fabulous cake designers in Wales, UK. Enjoy!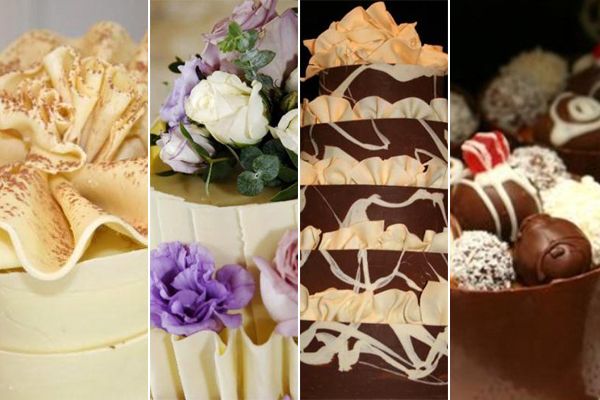 The world of the modern wedding cake can be something of a shallow place. From vast, extravagant confectionary masterpieces to exquisite little cupcakes; an awful lot of time and energy is spent on making sure your cake looks absolutely incredible.
With so much importance placed on appearance, is it any wonder that taste is so frequently side-lined? Well, no more, 2012 is the year to start paying attention to flavour.
Innovative flavours and to-die-for ingredients are at the heart of this new move towards taste over tinsel. After all, a cake is a treat and a creation which looks like a mirror ball but tastes like cardboard is not likely to make anyone feel particularly special!
Flavour is also a fantastic way to make a statement about who you are as a couple and what it is that stands out about you – your wedding is sure to be a feast for the eyes, so why not ensure your guests use all their senses and get a taste of your relationship too?
As wedding cakes become less and less traditional, the opportunities for creativity and innovation expand! A truly global gastronomic take on cake creation has allowed pâtissiers to design and develop cake flavours which make the very most of the very best ingredients and wedding cake traditions from across the world.
Here are a few of our very favourite wedding cake flavours for summer 2012.
Tres Leches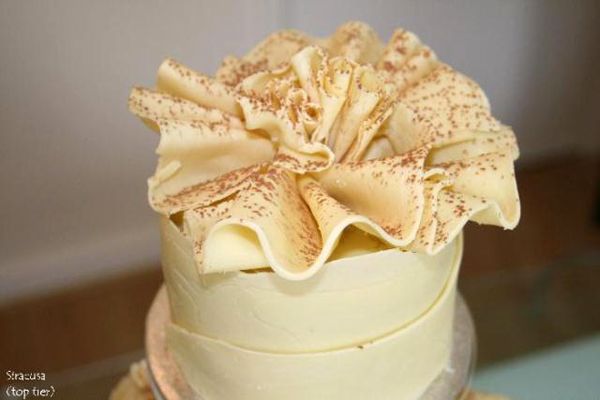 Hailing from South America, tres leches is a beautifully airy and sweet confection which is made from sponge cake drenched in cream, evaporated milk and sweetened condensed milk. These three divine dairy ingredients are the 'three milks' from which this cake takes its name.
If you're planning a wedding in warm weather, this recipe is a gorgeously soft, sweet mouthful without the heaviness of a more traditional sponge. Perfection.
Fruity & Floral Flavours
Floral flavours have never been so fashionable. From lavender to rose petal, a floral note in your wedding cake allows you to give a firm favourite your very own, innovative twist. The dreamy romance of a delicately rose flavoured cake is very hard to beat too.
If your tastes are fruity rather than floral, but a light summery flavour is perfect for your big day, why not think outside the box? Instead of the conventional strawberry, explore more unusual flavours. Passion fruit is particularly delicious in a light vanilla sponge, whilst lemon and raspberry combine perfectly to give a zesty, refreshing tang.
Chocolate Connoisseurship
It might not be the most seasonal of ingredients but, if you're a chocolate lover, an outstanding chocolate creation is the only choice — whatever the weather.
If you're serious about flavour, it's important to use the best chocolate possible. A high quality chocolate with a high cocoa content (60% or higher) will ensure you achieve the deep, velvety flavour essential for any good chocolate creation.
Consider blending your favourite chocolate taste with a floral or fruity flavour to take the rich edge off for a lighter summery treat.
Lovely Liquors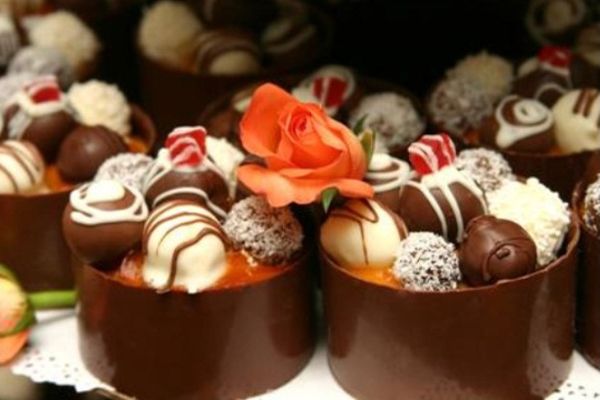 The addition of a liquor to your wedding cake recipe can give your confection an entirely different dimension, adding extra levels of sweetness, depth and flavour.
From Champagne syrup to Limoncello, Frangelico, Crème de Cassis and Grand Marnier, each unique liquor adds its own delicious note to your wedding cake, so start playing with flavour today!
Author Bio: Contemporary wedding cake designers and creators, Zucchero Pâtisserie, offer a number of delicious wedding cake flavours for your special day. If you're looking for something a little different for your 2012 wedding, be inspired by bespoke designs from Zucchero Pâtisserie.
All photos courtesy of Zucchero Pâtisserie.