When you think of a wedding bouquet, whether it is for the Bride or Bridesmaids, your only concern might be what style and type of flowers you want. If however, you want to spice it up a little while still sticking with the traditional floral bouquet, there are a variety of ways that you can do just that!
Bouquet Jewellery is a fun way to add your own flair to even your flowers, but it has more uses than just looking stunning in your wedding photographs.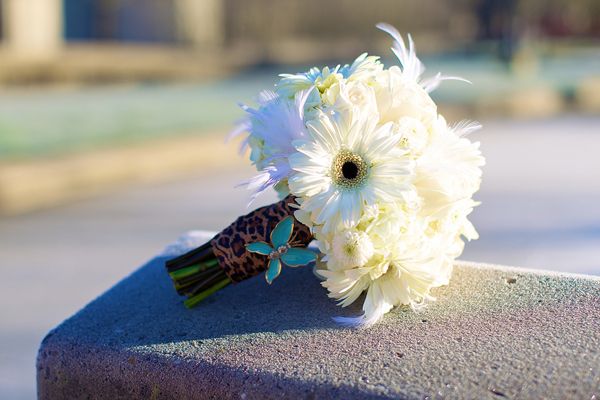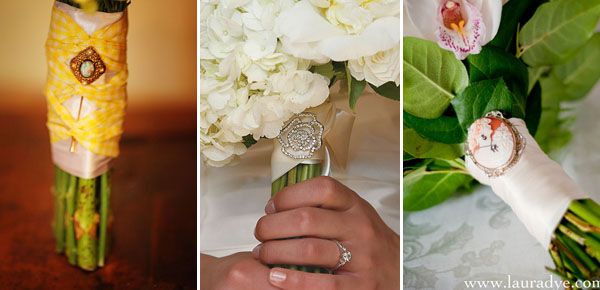 Bouquet brooches and buckles are one of the most common ways to add a little personality to the bouquet. They attach to the wrap around the stems and since you can find brooches in every style imaginable, you are guaranteed to find one that suits your theme and budget. Be sure to let your florist know if you want to add a little something extra into your bouquet, especially if it needs to be incorporated as the bouquet is being made.
Take a look at our crystal rose buckle or standard rectangular buckle.
If initials or monograms are something that you are planning to include in your wedding, then the bouquet is another great place to add your mark. It can be a pin, a charm, a pendant… anything you want!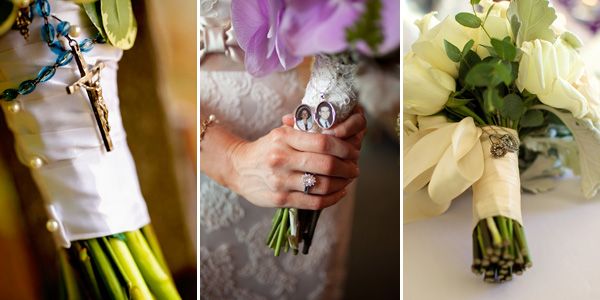 When it comes to adding a little sentimental value, don't rule out the bouquet. It will be with you as you walk down the aisle and likely near to you for the majority of the wedding. (As well as in most of your wedding photos.) You can include photographs of loved ones who were unable to be at the wedding, jewellery such as your parents or grandparents wedding rings, a symbol of your faith, a horseshoe for luck, etc…
You can use it to include your something old, new, borrowed and blue if that is a tradition that you are considering incorporating into your wedding. Another fun idea might be to add a piece of jewellery to your Bridesmaids bouquets as a gift that they can take with them in memory of the wedding.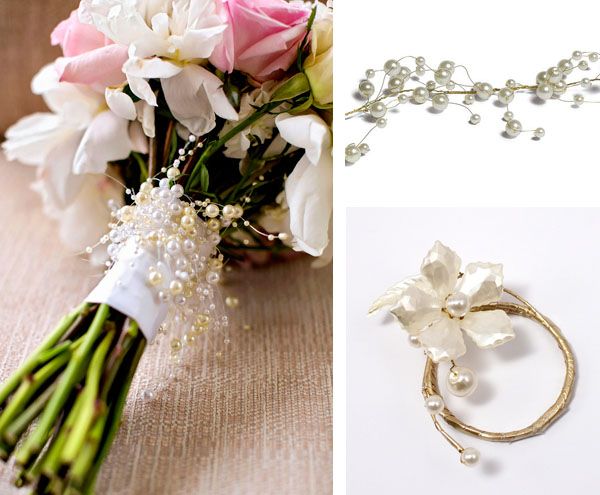 For added flair, strands of pearls can bring just the right amount of elegance and creativity to a bouquet. Perhaps something like our pearl and gold vintage garland or the pearl and gold mini floral ring. Strands of crystal droplets would also make a glamorous addition!
Faux diamonds or crystals are easy to add to any flowers, whether they are in a bouquet or centerpiece. You could have them at the center of every flower or just include a few throughout for a more subtle approach. In this case, roses work particularly well.
For more ideas, take a look at our selection of decorative needles.
I'd love to know if you are planning to include anything special in your bouquet. Don't forget, you can always submit your ideas and photographs — we love hearing from our readers!
PHOTO CREDIT:
Laura Dye
Joe Capasso Photography
Sandi Rufo Photography
Michael Anthony Photography
David Schwartz Photography
Photography by Verdi
Stay Forever Photography
Jayd Gardina Photography
Aric & Angie Photographers
Like us on Facebook
Follow us on Twitter
See our pins on Pinterest