Whether you are adventure seekers or just love being outside, Weddingstar has wedding accessories to suit your style. I have created two inspiration boards: one for true nature lovers and the other for all of the campers out there. Enjoy!
For the Tree Huggers & Nature Lovers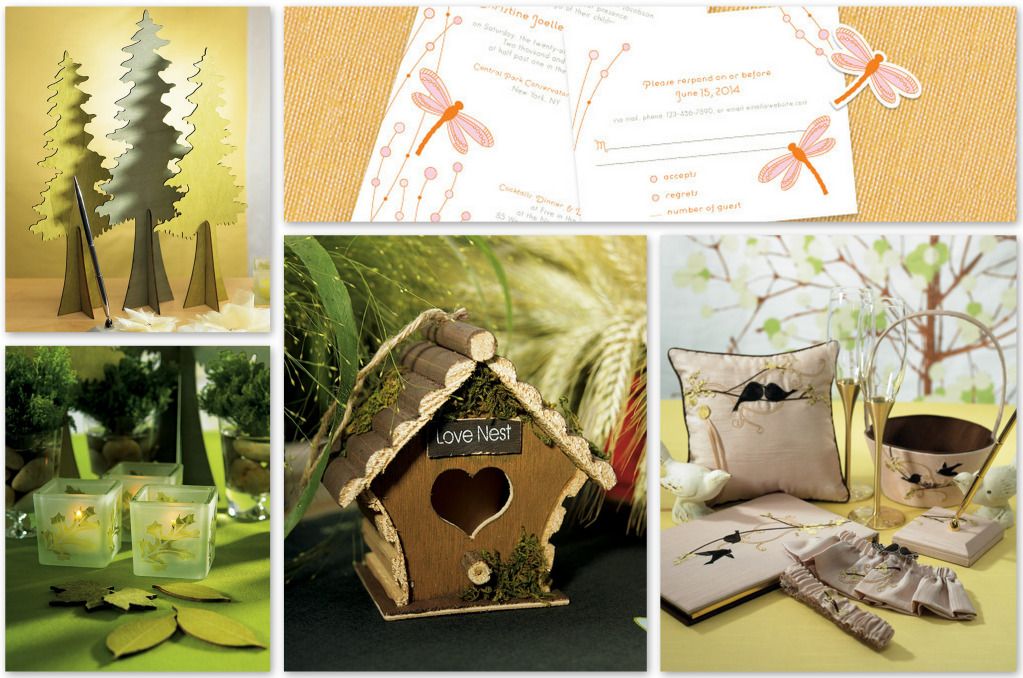 Your wedding should be a reflection of the things that are important to both you and your hubby to be, so let your love for nature shine through on your special day by incorporating as much or as little outdoorsy elements as you like.
From nature themed stationery to cute birdhouse favors, there are a variety of ways to give your wedding that rustic appeal while still keeping it classy and elegant.
Get the Look:
(clockwise from top left) Wooden Die Cut Evergreen Trees | Decorative Dragonfly Stationery Collection | Love Bird Wedding Collection | Mini Wooden Birdhouses | Deep Sandblasted Glass Leaf Tea Light Holders, Willow & Maple Shaped Wooden Die Cut Leaves
For the Campers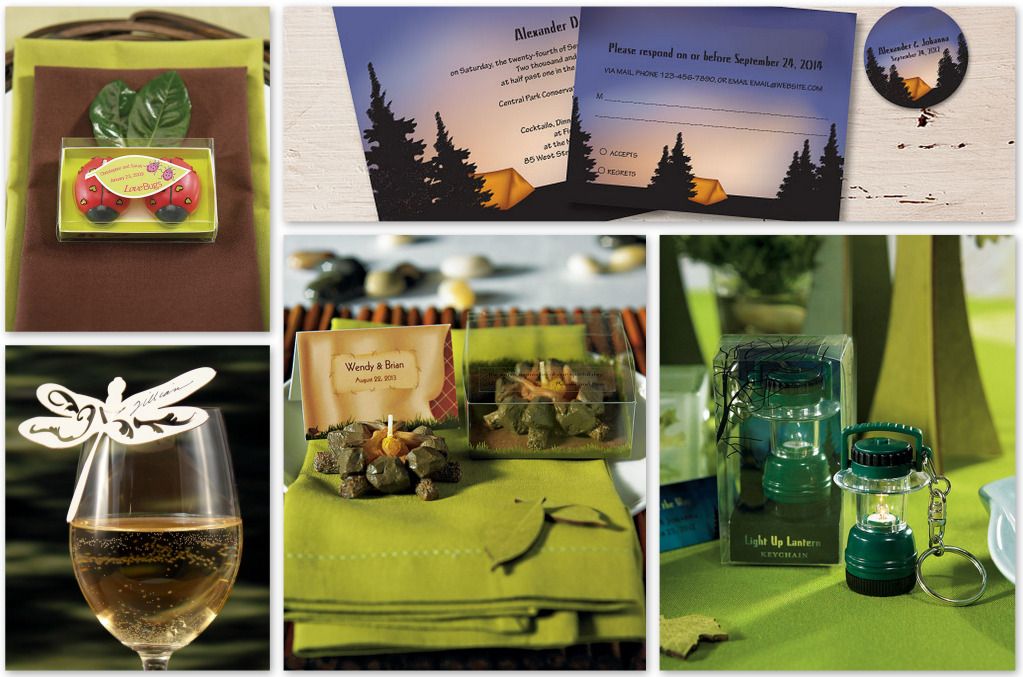 There's nothing quite like sitting around a campfire telling stories, having a few laughs and roasting marshmellows to the perfect shade of toasty brown, am I right?
And with just a few outdoorsy decor accessories or cute campfire themed favors, it's so easy to transport you and your guests to a serene paradise just like this at your wedding.
Get the Look:
(clockwise from top left) Cute "Love Bugs" Candles | Camping Stationery Collection | Mini Camping Lantern Key Chain | "Hearts on Fire" Mini Campfire Candle | Laser Expressions Dragonfly Die Cut Card

Happy outdoor weddings!

Like us on Facebook
Follow us on Twitter
See our pins on Pinterest