This wedding was without a doubt filled with love; from the looks the bride and groom share to the joy on the officiants face, this glamorous vintage wedding was definitely meant to be.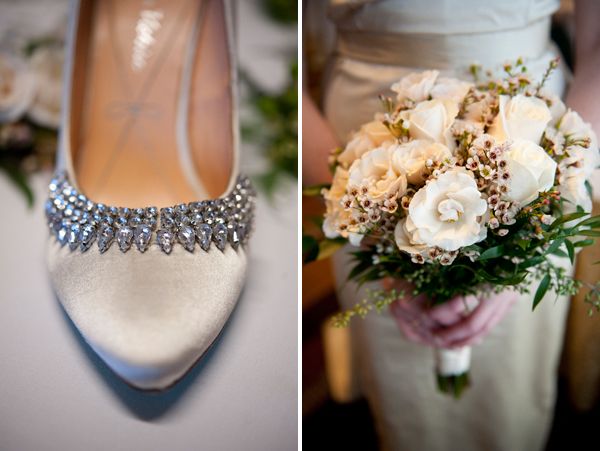 This one is for the florists and flower-lovers out there: Those tiny little white flowers with the beautiful purple center – what are they?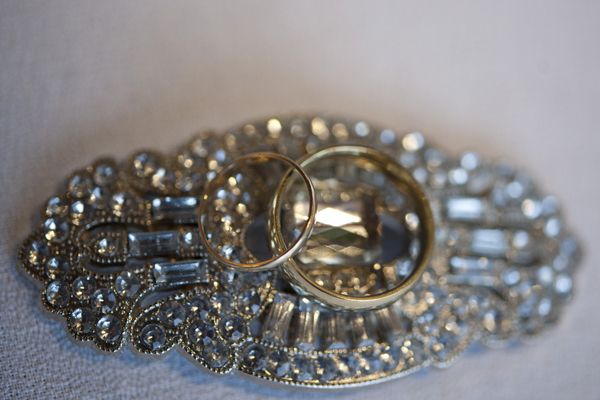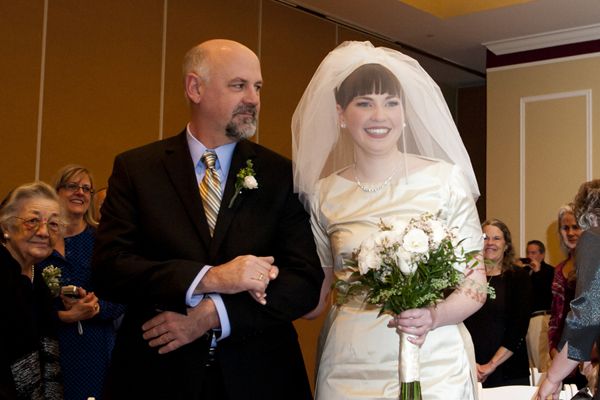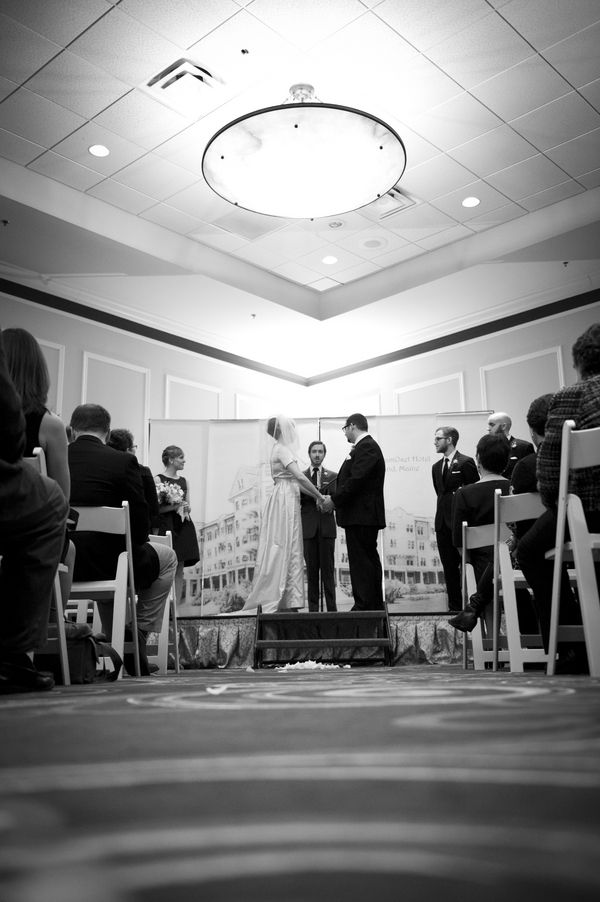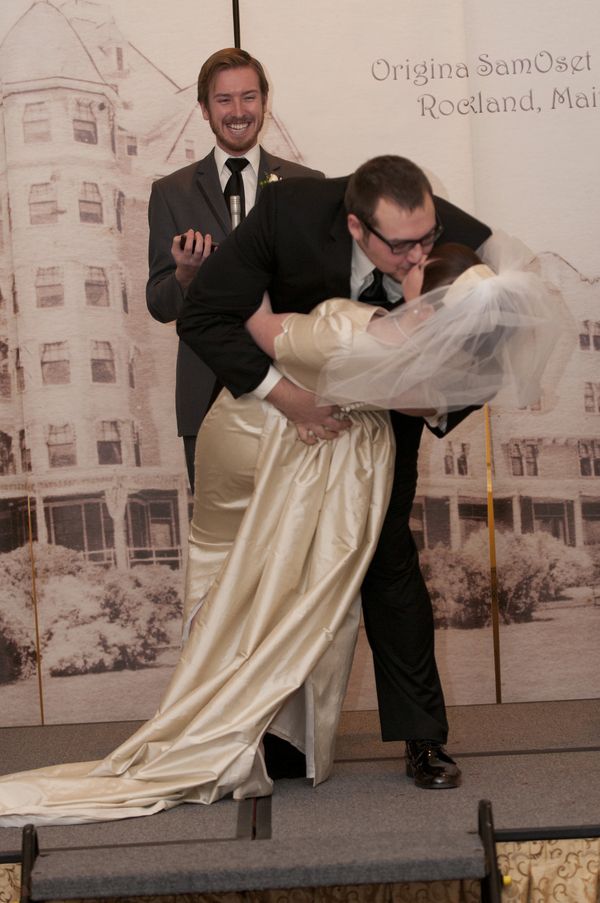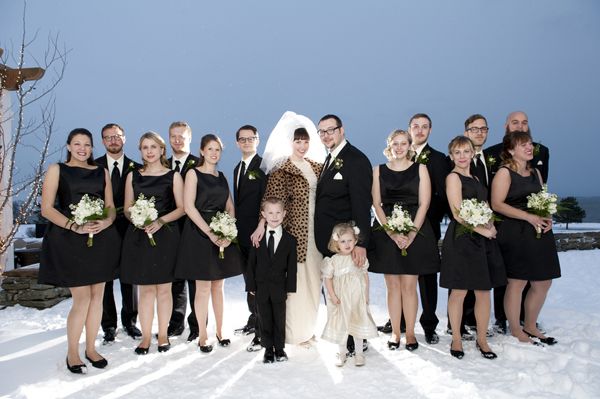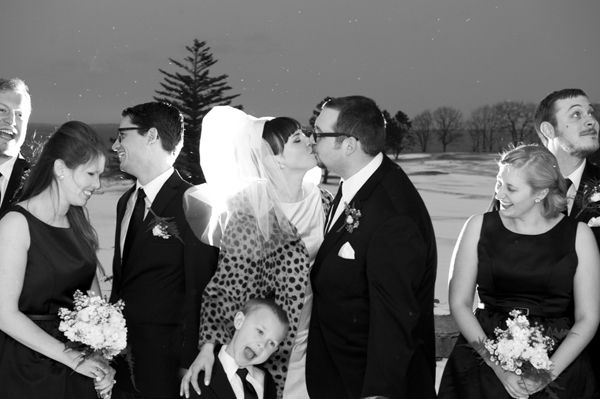 * This picture is one of my absolute favorite bridal portraits. Seriously! How stunning is she??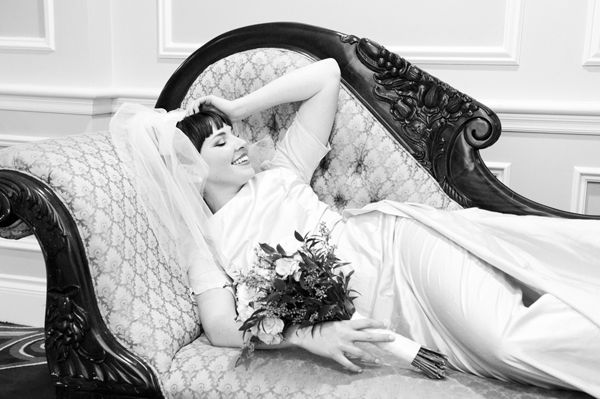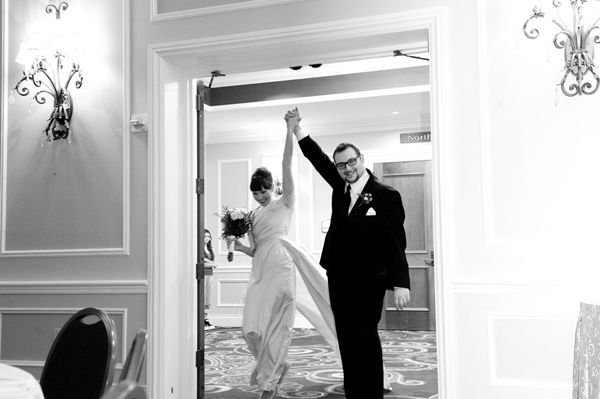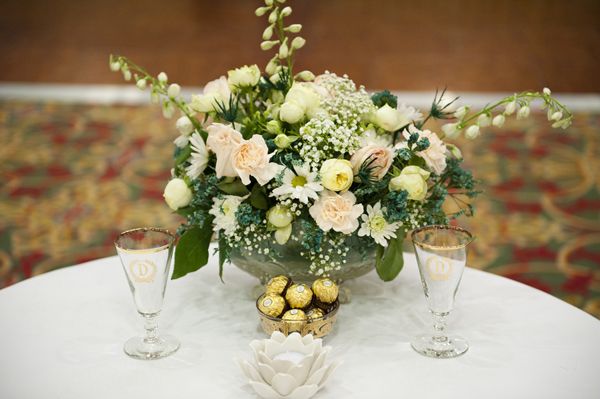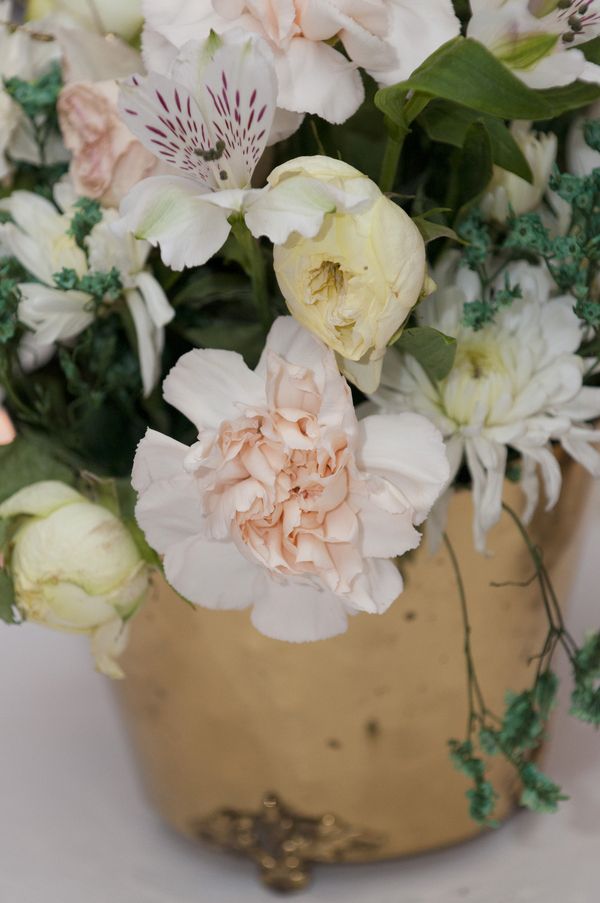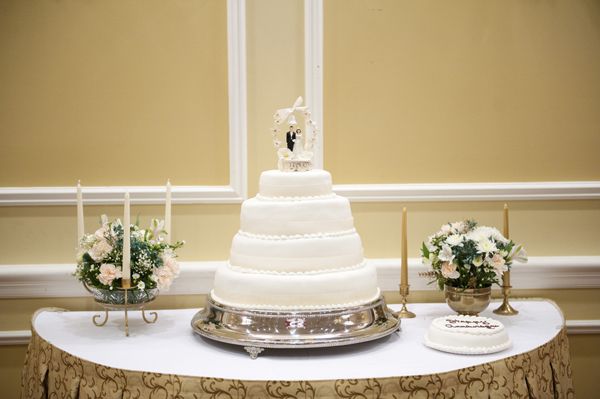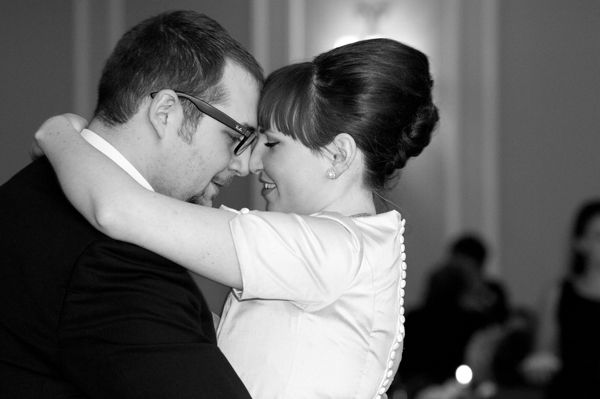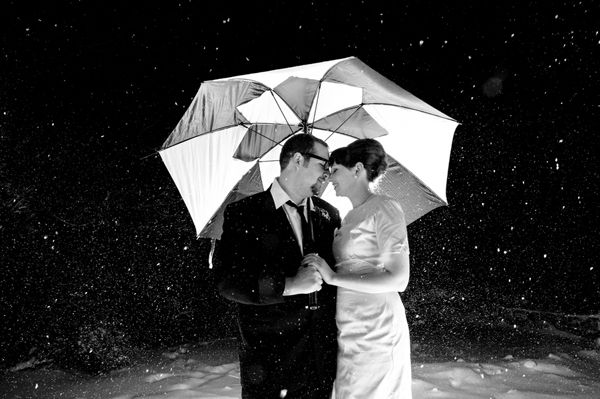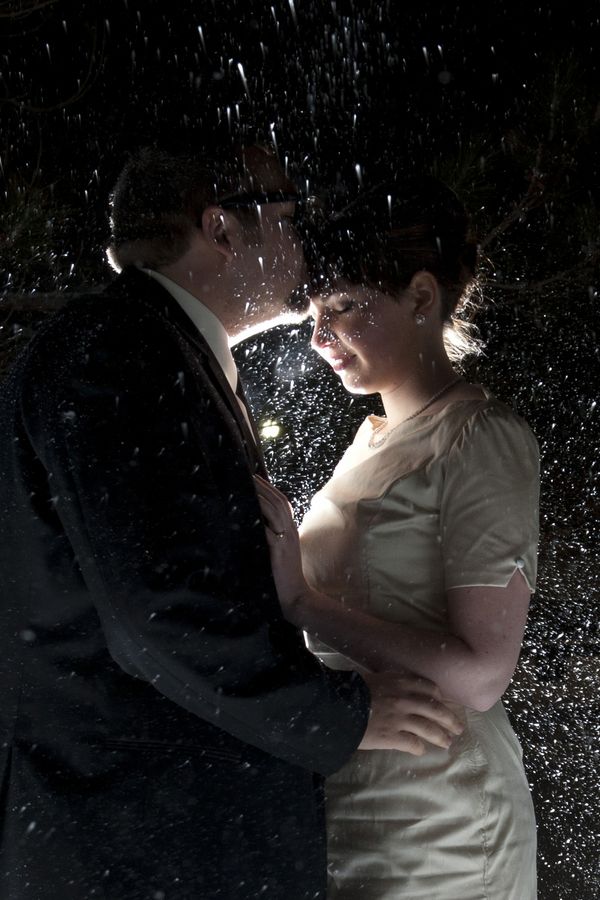 Thanks so much to Kim Chapman Photography for submitting this gorgeous wedding!
From the photographer:

A little Hollywood glam in Rockland, Maine was a great way to end my 2012 wedding season! I played up the black and white to really "throw back" the look which is how I saw it! Monica and Carl were the coolest, sweetest couple…and I LOVE their style. Monica's "Audrey Hepburn" like dress was made by her mother! I felt like I was watching an old Hollywood movie set as I entered the girls dressing room. Her "french twist" hair really completed her look. Now you can't have a wedding in Maine without a little snowfall! Right on cue just in time for our couple photos, the snow fell lightly. The couple braved the cold for some "snow in the dark" shots and we are all convinced it was pretty worth it! 

From the bride:

Carl and I met through our very good friend, Joe Bearor, who we asked to marry us- he was our officiant!  Carl proposed to me on our third anniversary at the family-friend owned cabin in Owl's Head where we have spent (and will spend) all of our anniversaries. Planning this wedding was a joy for us and enjoyed every minute of it. We just followed our instincts and style and it all came together beautifully! How perfect!

Congratulations to the happy couple!
Photographer: Kim Chapman Photography
Floral Designer: Heartfelt Farm
Cake Designer: Fresh
DJ: Dave Dionne
Other: Samoset on the Ocean
If you would like to see your wedding photos featured on our blog, feel free to email them to onasweetnote@weddingstar.com or submit them through your Two Bright Lights account.
Please include the name of the happy couple, wedding date and location, vendors, and any other information you'd like to include about the venue, decor and overall theme or inspiration of the wedding.
If you are not the photographer then you must get permission to use their photos before you submit them, and please include their name and website for photo credit purposes. Photos will be featured as space permits.
Of course, we would love to see our own stuff in action! If you have photos featuring any of our Weddingstar products, please submit them.
Like us on Facebook
Follow us on Twitter
See our pins on Pinterest