Spring is finally here (or it will be as soon as it stops snowing here in Alberta!). Never the less, Easter is almost upon us and that means that spring and summer wedding season is also arriving. With nature finally waking up from it's winter slumber, our thoughts are once more turning to flowers, and more specifically to the 3 flower trends for S/S 2013 we can't help but love: the Protea, succulents and Lamb's Ear!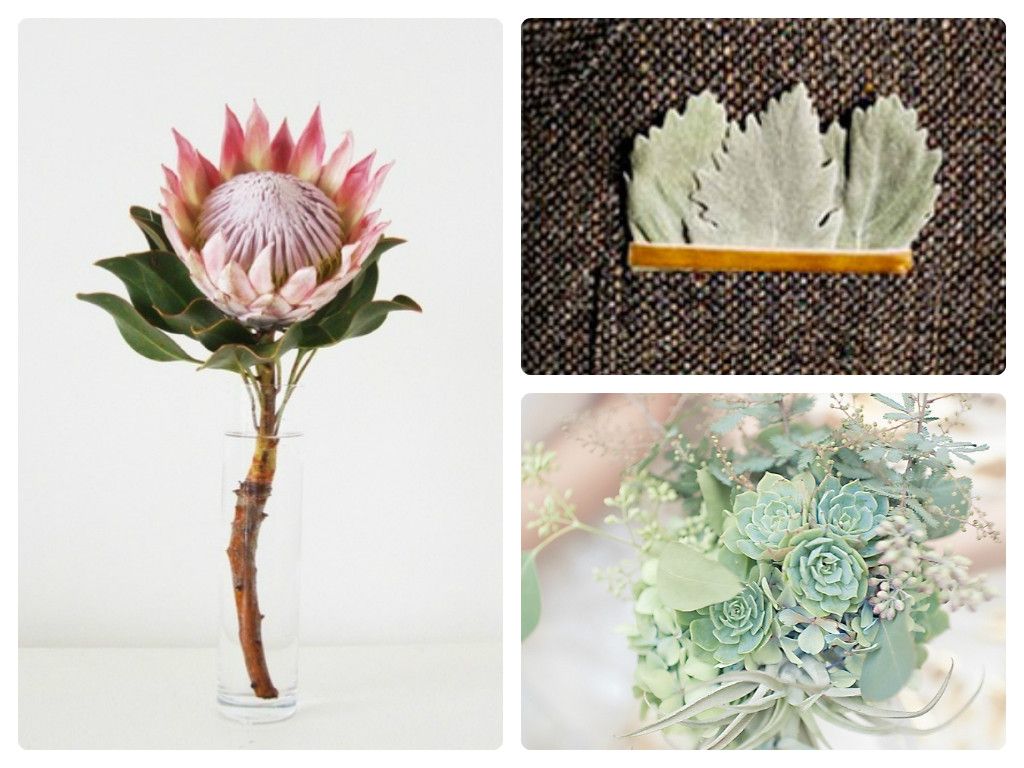 The Protea
I am totally head over heels for this South African beauty! With it's array of shapes, colors and sizes the Protea is one of the most versatile and funky flowers you can find. Heralded as the new alternative for bride's that want a little more pizazz for their bouquet or centerpieces, I think the Protea is also classy enough for the traditional bride. It offers something different, beautiful and mesmerizing – why wouldn't you want to incorporate it into your wedding? The King Protea (as featured in the largest picture above) is by far my favorite kind. Having the most striking appearance of all it works great as a single stem bouquet or a table centerpiece. Placed under a bell jar or down in a vase, and this bloom really wows. It's even sturdy enough to be used as a free-standing aisle decoration. Now that's a lot of uses!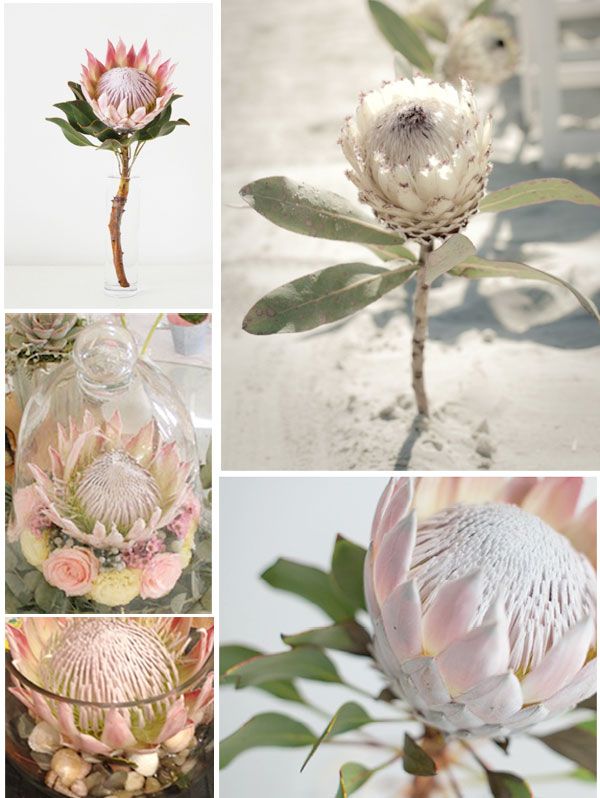 Succulents
Succulents have been trending for a while now, but with their array of colors (not to mention how cute they are), I'm betting they're here to stay. Dressed up in burlap and jars, they're a great rustic wedding accessory. Or, place them in glass orbs and they make a perfect centerpiece for a multitude of themes. Best of all, because succulents are so hardy, they stay looking great all throughout your big day if you use them in your bouquet or boutonniere.They even make a perfect favor for all your guests when you pot them in something fun and re-usable like out Mini Metal Pails or Mini High Top Flower Pots or in a terrarium (tutorial featured here!).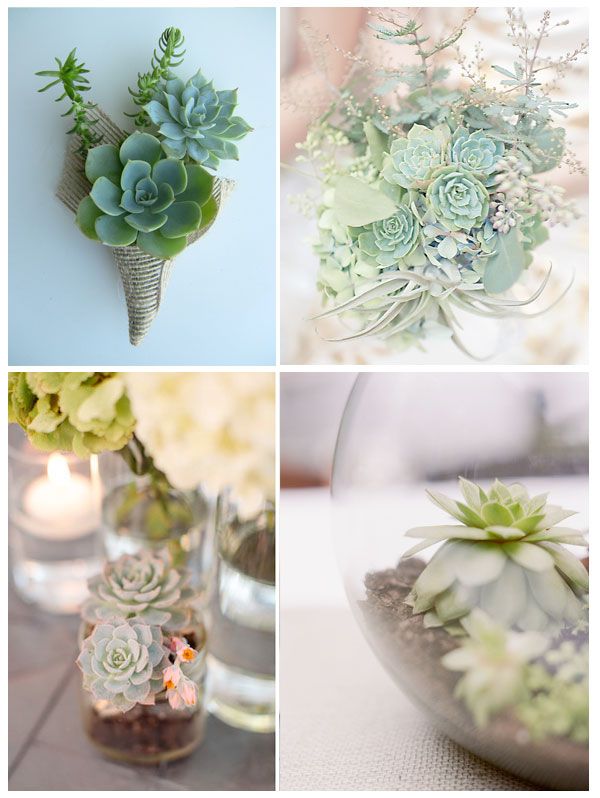 Lamb's Ear
It's fluffy, soft and with it's perfect coloration, it's no wonder Lamb's Ear foliage is starting to get noticed. Often seen as a bouquet or centerpiece filler, I think Lamb's Ear is ready for it's own turn in the spotlight! Look at how amazing the bouquet below is with only roses and Lamb's Ear! Plus, with it's fun texture, it can really add a plush look to anything you utilize it in. It's even a great alternative to a pocket square for a pop of color on your groom or groomsmen. And, just like the other picks, Lamb's Ear is a tough plant! Form it around baskets or even roll it to resemble a rose (amazing!) to create foliage masterpieces that everyone will be commenting on!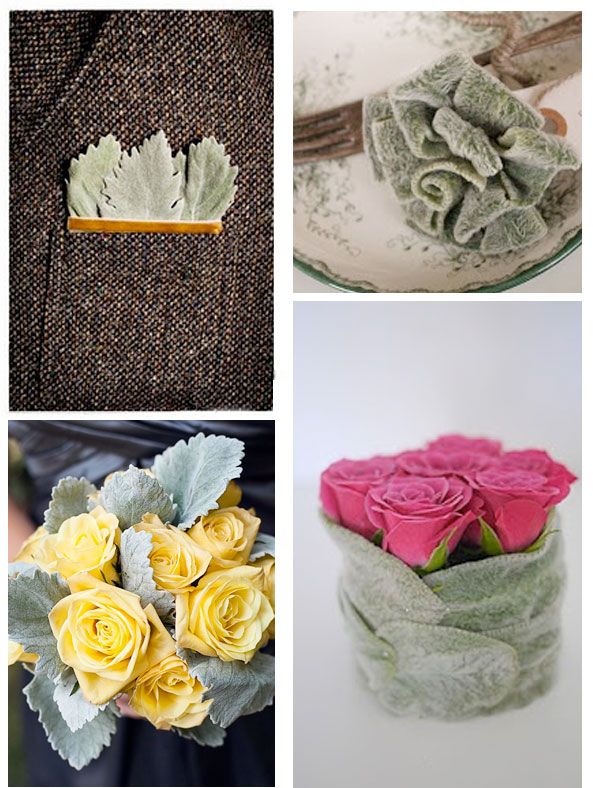 What do you guys think? Any other trends or favorite blooms for this spring and summer? Which of the these picks would you have at your wedding? Tell us in the comments!! Have a great weekend, see you all Monday with another spectacular real wedding! Happy Weddings!
{ All photos courtesy of Pinterest }

Like us on Facebook
Follow us on Twitter
See our pins on Pinterest