Today I am unbelievably excited to introduce our newest guest blogger, fitness expert Tommy Europe! Famous for his tough love approach on shows like Last 10 Pounds Bootcamp and Bulging Brides, Tommy is here to whip us all into shape as he gives us 5 tips to lose 10 pounds before the big day! Get ready to sweat and get the great bod you want for your wedding! Enjoy!
It's that time of year again, when brides and bridal parties worldwide are starting to panic… are you among them? While filming Bulging Brides, I was able to be that "fly on the wall" and I've heard everything from "The dress is too tight," "I can't walk down the aisle like that," and my favorite "When I waved the other day, I stopped, but my arm kept flapping." And, even if those statements don't ring true in your case, if you can show me a bride who doesn't want to look STUNNING on her wedding day, I'll sit through a back-to-back 72 hour marathon watching The Notebook and Titanic!
If you really want to get in top shape before your big day, my best and biggest piece of advice is not to leave it until the last minute. But, if that's of no comfort to you, keep on reading because I'm going to get you ready with my 5 Tips to Lose 10 Pounds before your wedding…plus 5 exercises that "get 'er done."

Write it down – regardless if your wedding is next month or next year, you've got to put an action plan down on paper. Without a plan, it is just a dream… and dreams don't always come true! Figure out your goals, write them down and follow my SHRED training philosophy, which stands for Strength, Heart, Resilience, Efficient, and Discipline. If you adopt these 5 qualities, they will lead you to a total body transformation and a VERY happy face on your wedding day.
Exercise #1 – Burpees
Yes, they are likely one of the most hated exercises BUT, they are extremely effective when done properly.
Action:
1. Stand tall with your feet shoulder-width apart.
2. Bend at your knees and waist while placing both hands on the floor.
3. Step (Beginner) or thrust (Intermediate) both feet back so you are in a push-up position. Then reverse what you just did: kicking both feet back in, tucking your knees and standing up (Beginner) or jumping (Intermediate).
 Repeat this sequence for 3 sets of 1-minute repetitions.
 Tommy Tip: When you kick your feet back, do not let your back sag! Breathing is an essential part of this exercise, so don't forget to breathe throughout the movement!

You MUST make YOU a priority! That means making the time to train. You will need to be physically active 4-5 days per week for at least 30-min to an hour. With that said, it's not how long you spend training; it's how intense your training sessions are. So focus on full-body workouts and interval training for your cardio-vascular workouts (sometimes referred to as HIIT / High Intensity / Interval Training). Regardless of what plan you are following you're going to have to push yourself past your comfort zone, which is going to take some effort on your part. At times it's going to feel like hell, but when you look back at your wedding photos, you'll have a smile on your face bigger than The Jokers. Remember, it's all about YOU.
Exercise #2 – Squats
You can't beat the squat or lunges when it comes to tightening your "bottom line." Here's a video of a barbell squat – add it to your routine:

Take a complete approach to your health and fitness. This means making the right choices when it comes to food & fitness. I like to follow a "80/20 rule," meaning I make healthier choices at least 80% of the time (the closer it is to your wedding, the more disciplined you are going to have to be). Expect to spend some time on the "emotional roller coaster," and be ready to fight the urge to eat the wrong foods, or even worse, starve yourself. Pre-planning meals and carrying around quick & healthy snacks like almonds or veggies will go a long way in keeping your eyes on the prize.
Tommy Tip: Think of it as a lifestyle change, and make your journey more enjoyable by committing to healthier living with your soon to be husband. You MUST include resistance training, cardio-vascular training, balanced nutrition and recovery into your overall routine; there are no short cuts here. If you don't think you can plan it all yourself then my 4-week online training program, www.4weekstoanewyou.com has all of these elements already included for you.
Exercise #3 – Pull-Ups
This exercise is the way to a firm back without the cleavage like buldge that can ruin the look of a strapless dress! Follow the instructions and you'll love the results.

Action:
 1. Set a bar at about hip height (if you're in the gym, you can use a Smith machine, squat rack or other bar). If you're not in a gym you can use a bar on two chairs like I did! Lie down on your back so that the bar is directly above your chest and extend your legs (bent knees for beginners, straight legs for intermediate. Grab the bar using an overhand grip that is slightly wider than shoulder-width.
2. Focus on your upper back / lat's and row (pull) your body up the top position (the bar should graze your chest).
3. Pause, and then return to the starting position.
Repeat the same sequence for your allotted time. Beginners, you're going for 30 seconds; Intermediates, you're going for 50.
 Tommy Tip: Do not to use any momentum to get your body up – pull using your lats while squeezing your shoulder blades together on the way up!
Take it one day at a time; Rome wasn't built in a day so don't expect overnight results. The good news is that if you start your program today, you will be one step closer to your goals. To shake things up a little bit, you should incorporate one new activity per week and get outside and play. I've seen some truly AMAZING accomplishments achieved in as little as 4 weeks so get your stuff on and get out there in 3, 2, 1…GO!
Exercise #4 – Dumbbell (DB) 4 Way Lunge
This one falls in to hit every angle category & your legs will be screaming after this. Check out the video here:
When it comes to sticking to your plan, there is no such thing as "TRY!" You must stay mentally tough and remember that this is a journey, and one that will see you happily married for years to come. If you are faced with a setback, hit the re-set button and continue on your journey. Along with losing some inches and weight, give yourself the gift of health and fitness. If you train the mind, the body will follow! SHRED your way to success, and see yourself walking down the aisle with a beautiful and confident glow.
Exercise 5 – Ab Popper
This exercise will completely burn your lower abdominals, see the video here, and remember not to use momentum. Legs go straight up & down as slow and controlled as possible:
So are you "aisle ready"? If you don't have a fitness program in place already to add the above moves into, I have several proven options that I know will work PERFECTLY for you and your bridal group. Get started today and visit www.4weekstoanewyou.com or train with me online at www.tommyeuropevip.com, where you get a 14-day FREE trial.
Get STARTED, SHRED, GET FIT, STAY FIT and look AMAZING on your wedding day!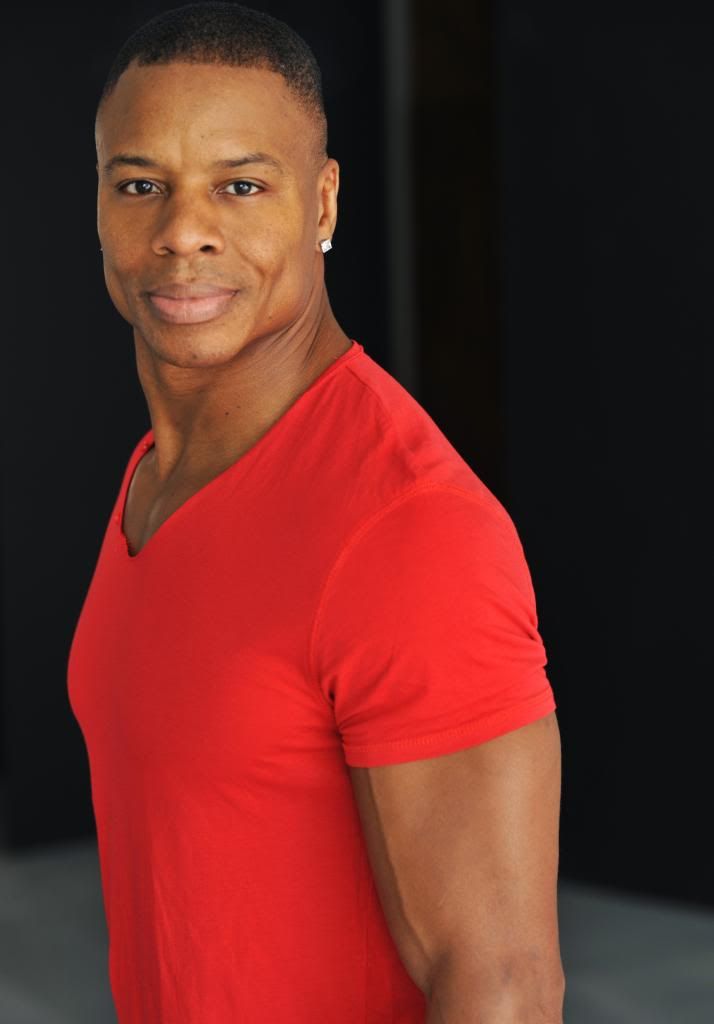 Tommy's Bio:
A published author of The 10-Pound SHRED, Master Trainer, and father of two – Tommy is well known for his in-your- face, no excuses training approach. His 24 years in the fitness industry, including 11 years as a professional football player have allowed him to understand and appreciate what it takes to be your BEST, which led him to develop his transformational SHRED training philosophy that is at the heart of all his programs.
SHRED = Strength, Heart, Resilience, Efficient, Discipline
As a Master trainer and Keynote speaker, Tommy travels around the world revealing how anyone, at any stage of fitness, can use the SHRED Philosophy as their formula for success. He demonstrates how easy it is to get started anytime, anywhere, and reminds us that it's never too late to take care of our health and the health of our children.
Tommy recently launched his online fitness video program, 4 WEEKS TO A NEW YOU to help meet the needs of even the busiest travelers (and brides!). And now you can train with Tommy anywhere in the world by joining his VIP SHRED Community, and his full-service online training program www.tommyeuropevip.com.
 Like us on Facebook
Follow us on Twitter
See our pins on Pinterest