You're showing off your curves, your cleavage, and even running barefoot in the ocean in your one-of-a-kind white dress. After all, it's your wedding day — the biggest day of your life — and you can celebrate it any way you want.
We've all done it. Ever since we were old enough to wrap the living room drapes around our head and escort our favorite doll down a makeshift aisle assembled between the couch cushions, we have dreamt of our wedding day.
The groom, the venue, the flowers and, most importantly, the dress — it's all been strategically planned out in all of our bride-to-be minds throughout the years.
I remember flipping through my mother's wedding album as a young girl. She looked beautiful, my father was handsome, but there were definitely some aspects of her wedding day I swore I would never repeat.
Saying 'Yes'
I still haven't done it and I'm sneaking up on 30, but I'm in no rush to tie the knot. My mother, though, was barely in her 20s when she got married.
As today's bride, we want to travel, start a career and even have a family first. We're not saying 'yes' to the first guy who asks and we won't be getting divorced. Our daughters are our flower girls, we do it when and how we want to and we don't need our fathers to fork over the cash.
We want to be absolutely sure we're marrying Mr. Right Forever not Mr. Good Enough for Now.
The Ring
All dream weddings have to start with the dream ring. My mother's was yellow gold with the tiniest diamond shimmering in the center. My father picked it out all on his own and paid for it with whatever he could spare in his savings — which wasn't much.
My rock will be bigger, shinier and fashioned to a white gold band.
The Groom
OK so this dream guy is probably much the same as our mothers'. We've all fantasized about our tall, dark and handsome bad boy standing there at the end of the altar. Nowadays, though, he doesn't have a handlebar mustache or satiny teal cumber bun.
Instead, he looks dapper in a relaxed suit, casual shirt and khakis or even barefoot on a beach.Those perfectly tailored monkey suits or brown tweed ensembles of our mothers' more traditional generation wouldn't fly at our weddings.
The Bridal Party
As today's bride, we want our entourage to look good at our side. No more puffy sleeves or sea foam green, unflattering get-ups for our closest friends and family.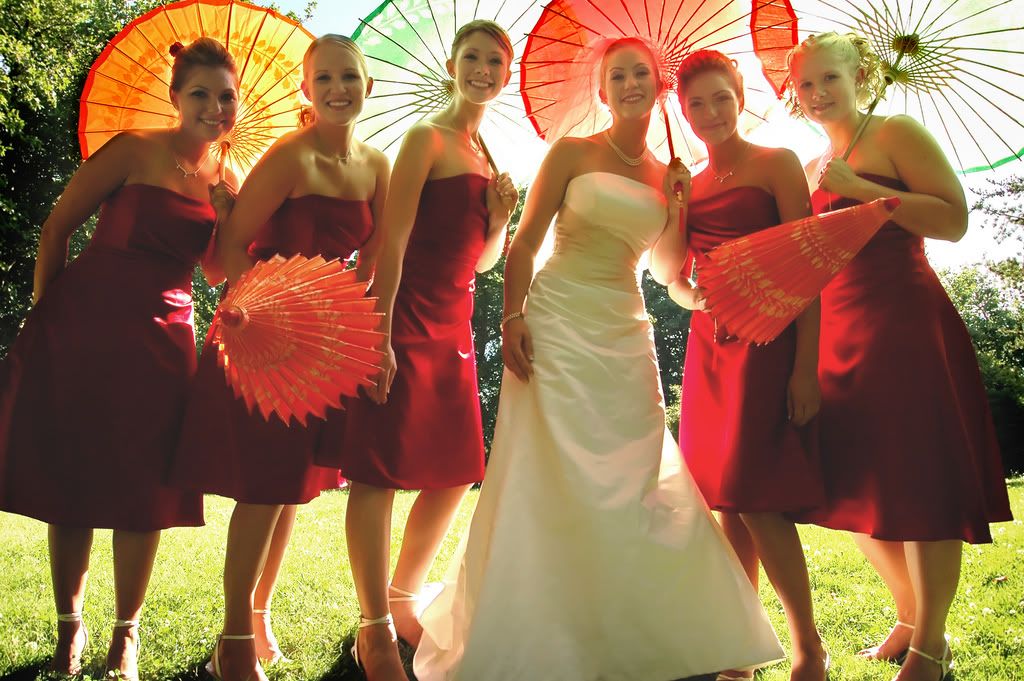 My mother, believe it or not, shoved her poor bridesmaids in long-sleeved, floor-length, dark green synthetic velvet dresses. Awful!
The Venue
Stuffy drawn-out church ceremonies have been replaced by more personalized, brief unconventional vows.
We want to get married outside, in nightclubs, restaurants or even under the sun down south. I want a destination wedding — it's more my style, cost-efficient and makes for unmatched picturesque memories.
The Dress
Unlike our mothers' floofy, long-sleeved smocks, we want our flawless figure-flattering strapless designer gowns to show off our assets and our personalities.
We have replaced long veils with flowers, chic headpieces and even feathers strategically placed in our softly tussled side ponytails.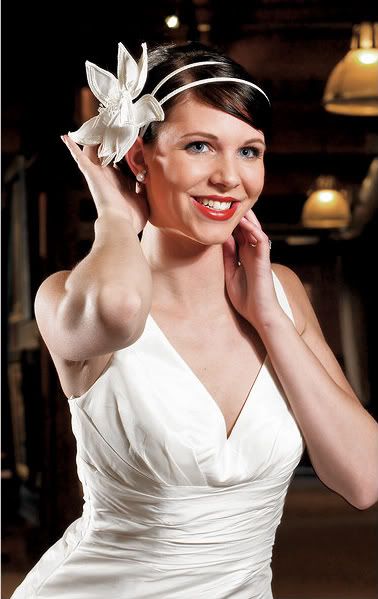 As today's bride, we sport fuchsia stilettos under our dresses and send out save-the-dates over email or Facebook. We have themed, eco-friendly and even backyard weddings — and it's just like we had always dreamt it would be.
Good luck and happy weddings!

Weddingstar products included in this post are: Single Champagne Fantasy Bloom Floral Hair Accessory, White Satin Wrapped Headband, Feather & Chiffon Floral Hair Accessory, Designer Hair Accessory with Feathers & Matte Satin in Champagne/Natural White and Birdcage Style Veil.

Other photos courtesy of: Rui Fernandes, Jonathan Day, ilovebutter, Simon Shaw and Lori Photography.