This is the last installment of a three-post blog that began on Monday, and it covers the final 10 must-dos when planning a wedding. We'll run through some of the most important things to consider as you plan your wedding, such as Quality, not Quantity, Table Decor, Vows and even Zero Regrets, and so much more!
To view Part 1 of this three-part saga — A through H — click HERE, and to view Part 2 — I through P — click HERE.
Q – Quality, not Quantity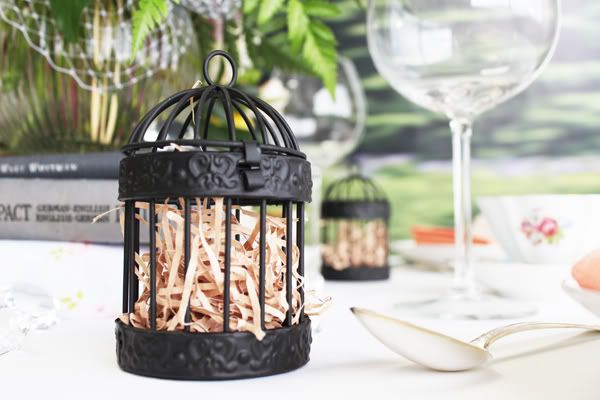 There is no need to overdo the wedding accessories, decorations, favors…keeping it simple sometimes makes the biggest impact. Be careful not to overcrowd your reception tables with filler decor, and don't worry if everything doesn't match exactly — chances are your guests won't even notice.
Tip: Choose a couple of decor staples that are really unique, original and that complement your personalities.
R – Rings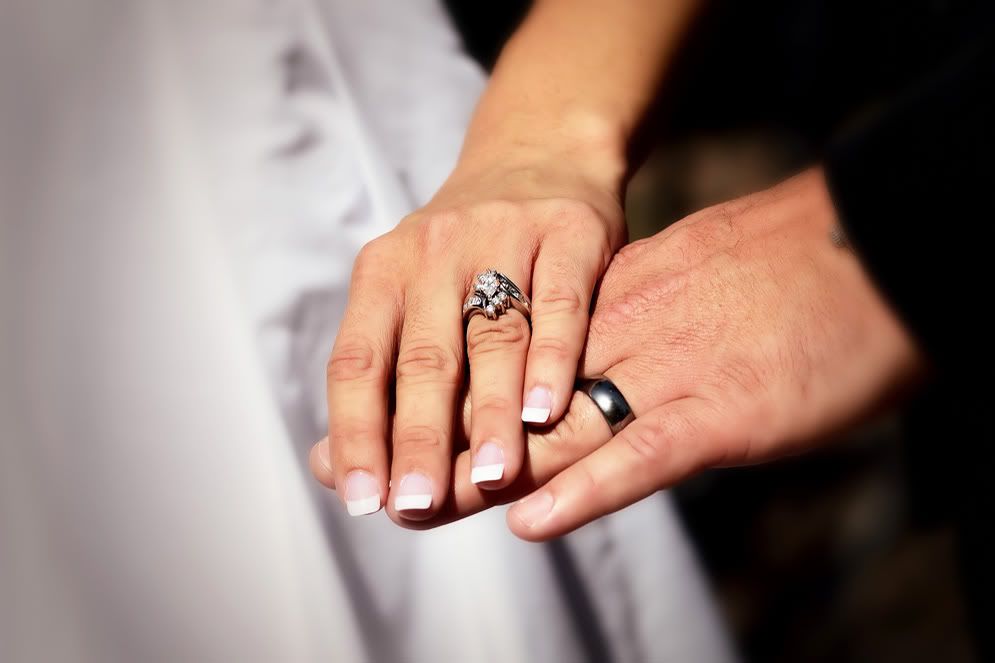 Your wedding bands should be a direct reflection of you so go ahead and pick the style you love!
Tip: I suggest going together to pick out your wedding bands, and, if you're not in a rush, try to do at it as a process. My fiance and I have browsed a few jewelry stores and it's just such a special bonding moment for us because both get so excited trying on rings. It's a great reminder that it's really happening — we're getting married!
S – Speeches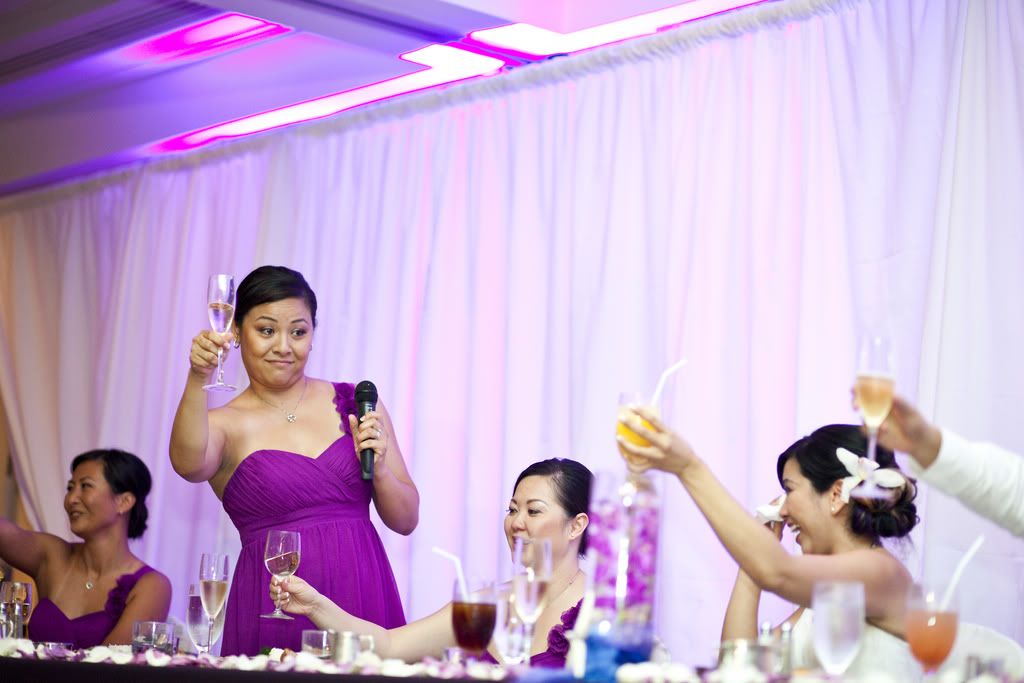 I've said it a hundred times before and I'll say it again: the speeches and toasts you choose to have at your wedding should be kept short and sweet!
Keep a time limit of five minutes max., and keep the number of speeches to a minimum as well. There is no need to have everyone in your wedding party step up to the mike — I'd say toasts by the best man, maid of honor and your parents will suffice.
To learn more about wedding toasts, check out this blog: Designer Spotlight: Cheers!.
T – Table Decor
Your table decor should not only reflect the style and theme of the wedding but it should also reflect you. Choose a theme that you both love and don't try to fake it — if you're a laid-back couple then there's no need to plan a stuffy, formal event. Go for modest, personalized details and a venue that works best for you.
For more tips on how to choose your perfect theme, check out this blog by one of our talented designers: Insider Tips to Creating Themes.
U – the Unexpected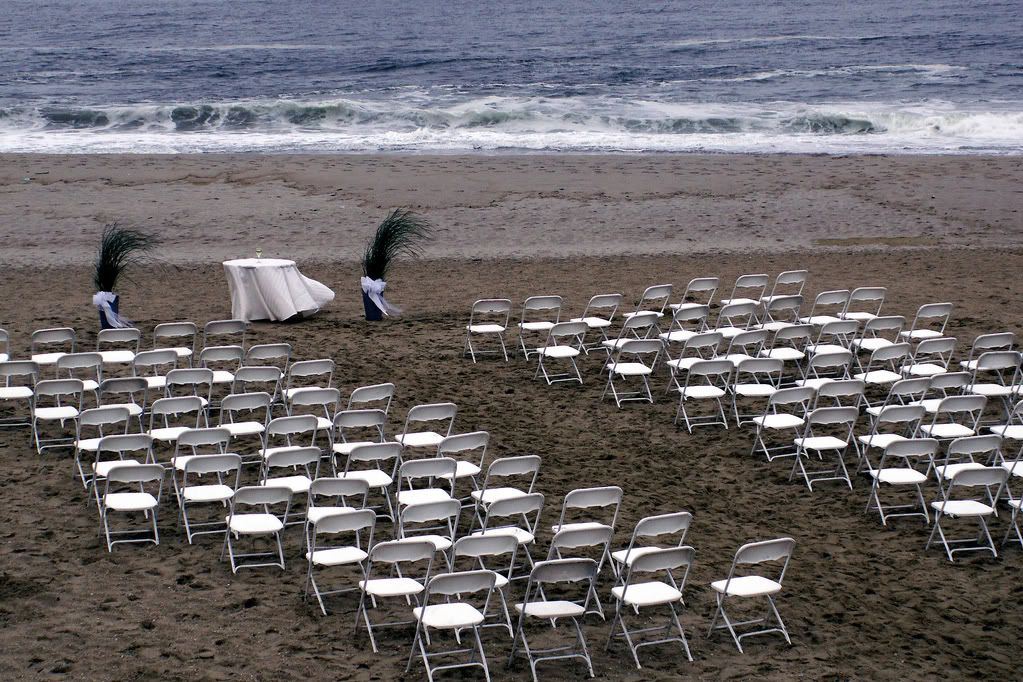 Rain, snow, communication mix-ups with vendors — there is always a chance that something catastrophic will threaten to ruin your big day. The key is how you handle it. Prepare yourself for the worst and ensure the venue you choose has indoor and outdoor ceremony and reception options.
Also, I highly recommend creating a day-of itinerary and giving it to everyone — vendors, officiant, DJ/band, wedding party, parents — everyone!
For complete His and Hers wedding day checklists, check out this blog: Tips: Foolproof Wedding Day Checklists.
V – Vows
Although it's not an absolute necessity, writing your own vows is always such an intimate and romantic touch to any wedding ceremony.
Tip: If you choose to write your own vows, don't sweat it! There is no steadfast rule that says you have to have them completely memorized, so bring a cheat sheet if you like and have some fun with it. But whatever you do, do not wait until the day of to write your vows!
W – Wedding Woes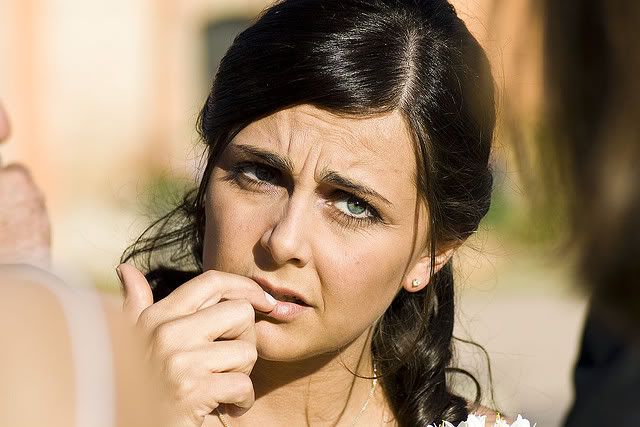 Planning a wedding is stressful, there's no denying it, and there's sure to be a few moments when you become overwhelmed and want to quit. Just before you get to that point, take a few deep breaths and just step away from it for the day.
And remember, just because you're the bride doesn't mean you have to do everything yourself. Enlist the help of your groom, wedding party and close family.
For more tips on how to see past the inevitable planning hiccups, check out this blog: Tips: Overcoming Wedding Planning Frustrations.
X – eXtras
Just when you think you've thought of everything, think again! There are always extra expenses you weren't expecting.
Be sure to leave a little extra cash in your budget to cover some of those last minute details that come up just before or on the day of your wedding. Be prepared and don't assume perfection!
For more tips on creating a wedding budget, check out this blog: Tips: Resisting the Urge to Flee from the Budget.
Y – it's Your Day
This one's simple: this is your wedding, your big day, so enjoy every minute of it!
Z – Zero Regrets
Don't become consumed by making your wedding day perfect, and even if it rains, the cake turns out red instead of fuchsia or your maid of honor is MIA, focus on all the good stuff. You have a roomful of family and close friends all there for you and you're finally marrying the man of your dreams — enjoy it!
Tip: Smile, smile, smile!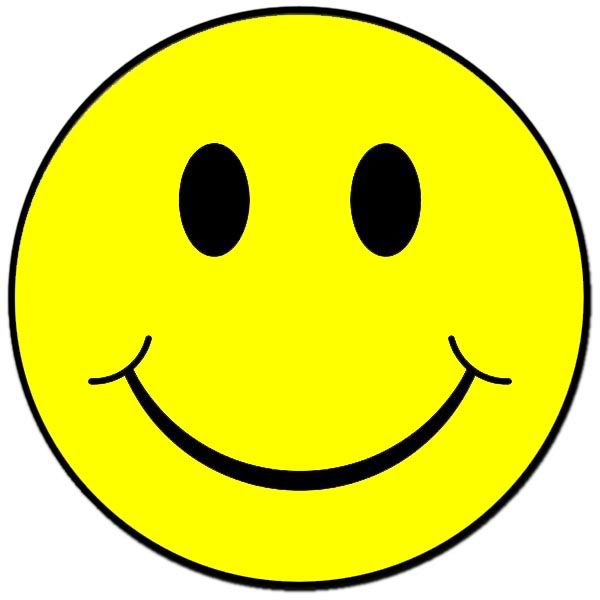 Happy weddings!

Weddingstar products included in this post: Miniature Decorative Birdcage #9119 | Miniature Beveled Mirror Box #9049 | French Whimsy Stationery #1047-02 | Diamond Shaped Tealight Holder #8440 | Tube Stem with Crystal Stones Flutes #8433 | "Table Glam" Crystals #8715 | Water Activated Diamond Light #6003
Photos courtesy of: KairosPhotography, Mallory Matson, spaceodissey, Illuminance Studio, Jackie, Michelle Hayes and Cary and Kacey Jordan.