As Part 2 of a three-installment blog, this post is going to run through eight more must-dos for your wedding. We'll cover everything from Invitations to Place Cards and everything in between.
To view Part 1 of this three-part saga — A through H — click HERE.
I – Invitations
Invitations are one of the first things you'll need to think about when planning your wedding. Typically, the invites and RSVPs are sent out anywhere from six to three months before the wedding date. Save the dates should be sent out first at approximately eight months before the wedding.
The stationery you choose for your special day should reflect the style of wedding you want to have. If you're planning a fun, outdoor summer party, then go with something upbeat and bright, but if it's a formal affair you're after, consider something more traditional like our Fleur De Lis stationery collection (above).
For tips on how to word your invites, check out this blog post: Traditions: Wedding Invitation Wording.
J – Jewelry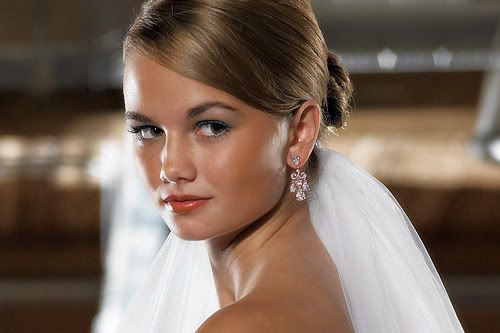 Really, this includes your jewelry, veil and all of the other bridal accessories you'll need for your special day — even your something old, new, borrowed and blue.
Your accessories should complement your dress, not overpower it, but more importantly, they should not distract from you! Keep them elegant, pretty and understated.
Tip: Dangle earrings (above) work well with a simple necklace, whereas a glam necklace looks best with stud earrings.
K – Keepsakes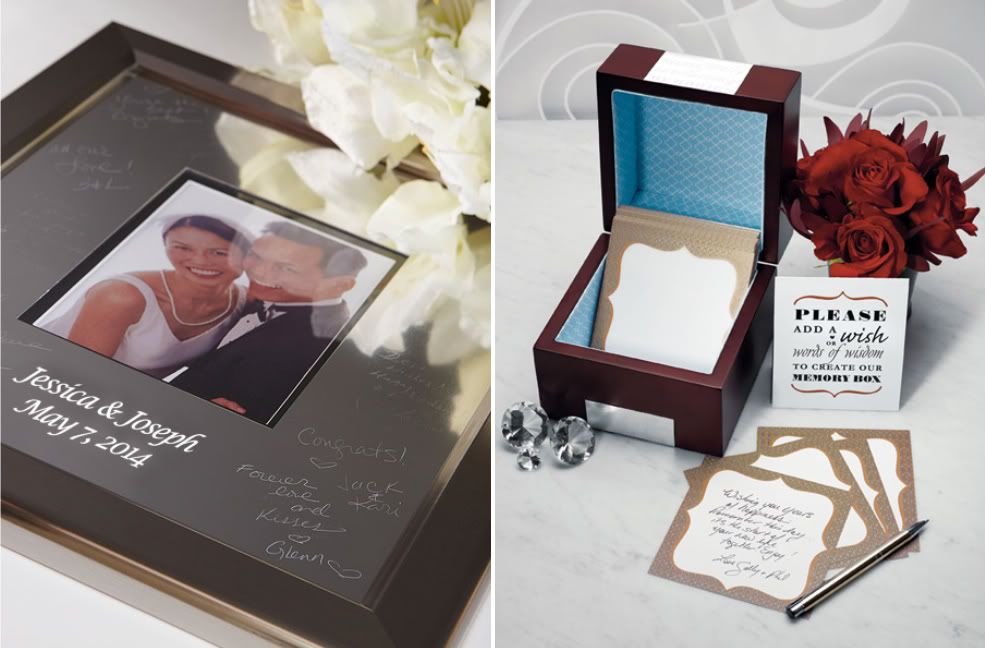 Be sure to include some things that you will be able to keep as mementos after the big day. A guest book, wishing well, signed photo frame and even keep your cake topper will all make for a lifetime of fond memories.
Tip: I've spoken to many brides who have admitted their memory of their wedding day is a bit of a blur. It will go by fast, so be prepared.
L – Love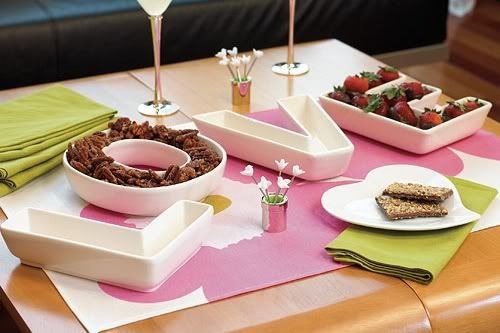 Don't forget the whole reason you're doing this: L-O-V-E.
Again, many brides have admitted to me that they regret not spending more quality time with their groom on their wedding day.
Tip: Following the ceremony, spend 15 or 20 minutes away from all the hustle and bustle, just the two of you.
M – Menu
Ah yes, the food. Appetizers at the cocktail hour, the main courses, dessert and a snack at at midnight are all important choices you'll need to make to keep your guests happy.
Matching the food to the theme of the wedding is always a great — and easy — way to choose your menu. Go with foods and ingredients you enjoy most and don't stray too far out of the box. Keep it simple and light.
Tip: Consider finger-licking barbecue for a rustic, outdoor event, and a sit-down, four course meal for something a little more formal. And always, always include vegetarian options!
N – Napkins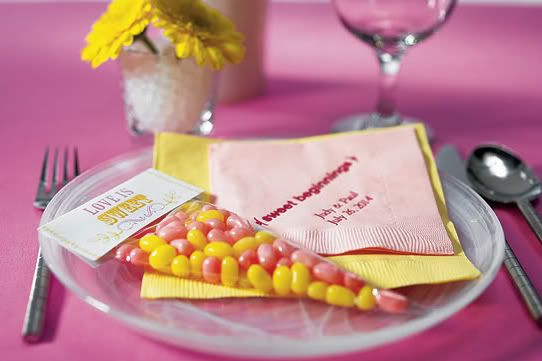 Granted, napkins aren't necessarily the most important aspect of the place settings, but pretty, personalized napkins that match your theme and color scheme are a really nice, inexpensive touch your guests are sure to notice.
For more info on napkins and napkin folding, check out Wedding Napkins and…Superman?. It's a blog all about napkins and the art of napkin folding.
O – Outside, or In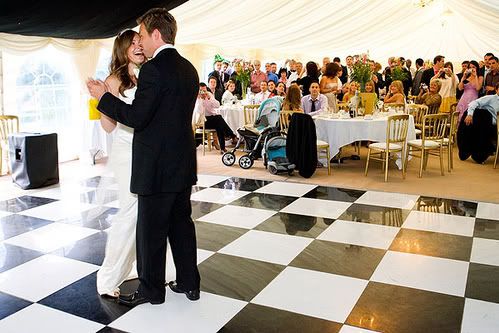 Deciding whether to have your ceremony and reception inside or out is sometimes a difficult decision to make. Of course, if you're planning a winter wedding, the choice is obvious, but it's those other three seasons that create a bit of a grey area.
If your heart is set on an outdoor wedding, consider both the inside and outside spaces when looking at possible venues. Make sure you're happy with both possibilities before saying 'yes' to the venue. You don't want any surprises if rain threatens to ruin your springtime nuptials.
Tip: Keep in mind that most places get chilly at night. So unless you're planning your wedding in the heart of the summer — late July to the end of August — then it's probably best to keep the reception part of it indoors.
P – Place Cards
Place cards, escort cards and table numbers will all play important roles in the success of your wedding reception.
For more info on place cards, escort cards and table numbers, check out this blog all about seating plans: Tips: Seating Plan or No Seating Plan?.
Check back here on Friday for the final 10 wedding musts beginning with the letters Q through Z!
Happy weddings!

Weddingstar products included in this post: Fleur De Lis Stationery Collection #1065 | Cubic Zirconia Crest with Pears Earrings #8751 | Signature Keepsake Mat Kit #9169 | Wooden Memory Note Box #9162 | "LOVE" Plates Set #8052 | Heart Shaped Plates #6036 | Dove Food Picks #7025 | "Sweet Beginnings" Printed Napkins #7211 | "Love is Sweet" Clear Cone Header #1098-26 | Clear Cellophane Cone Shaped Bags #9080 | Wooden Die-Cut Trees #9042 | Love Bird Square Tag #1032-01 | Love Bird Card Holders #9023
Other photos courtesy of Jonathan Day.