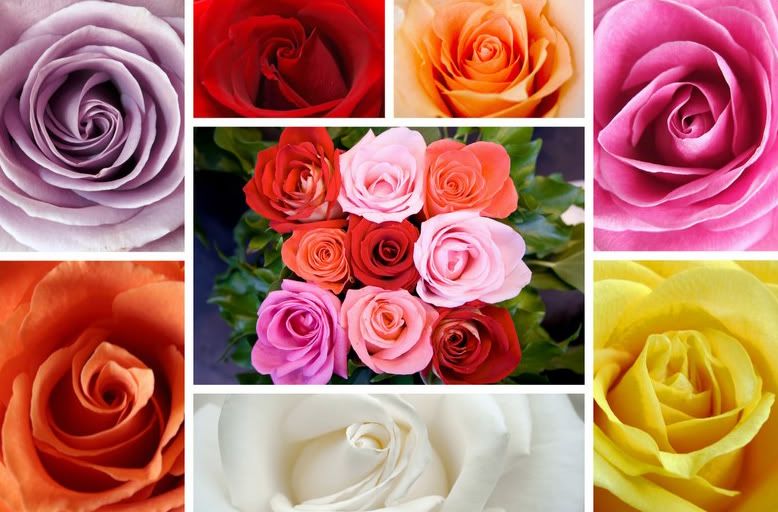 As a follow-up to Friday's blog post, Tips: Top 10 Flowers for Wedding Bouquets, I thought it might be fun to look a little deeper into the world of the #1 pick, the Rose, and what makes it so special.
As many of you know, Roses come in a rainbow of colors, all of which are said to carry a particular meaning — red = love, yellow = friendship and so on. To help you find the right color that best complements your personalities and style, here is a rundown of the top 7 colors and what they mean.
Red
Typically the star of Valentine's Day, the Red Rose is undeniably romantic. Although it's most notably associated with love and passion, this crimson color also symbolizes beauty, courage and respect.

Silhouettes in Bloom Collection | Flower of Love Collection | Rose Stationery Collection
Because it's such a show stopper on its own, Red is best paired with neutrals such as white, ivory or cream, or, for the adventurous as heart, even black. Spring, summer, fall, winter — doesn't matter. This sultry color works well at weddings all year 'round!
Orange
The bright and refreshing nature of Orange Roses make them the color of choice for 'wow' weddings. Orange is a symbol of desire and enthusiasm.
Scattered Pearls & Crystals Collection | Modern Round Tree Stationery Collection | Lavish Monogram Stationery Collection
I absolutely love Orange for fall weddings. It really embodies the beauty that surrounds you that time of year.
Peach
Peach colored Roses are so unique! With a bright orange center fading into a soft pink at the tips of the petals, this flower is undeniably elegant. Peach symbolizes appreciation, sincerity and gratitude.

Contemporary Love Birds Cake Topper | Floral Orchestra Stationery Collection | Coral Stationery Collection
Peach is a fairly versatile color that you can either dress up or down, depending on the style or look you're going for. Great for beach weddings or outdoor celebrations in the warmer spring or summer months.
Yellow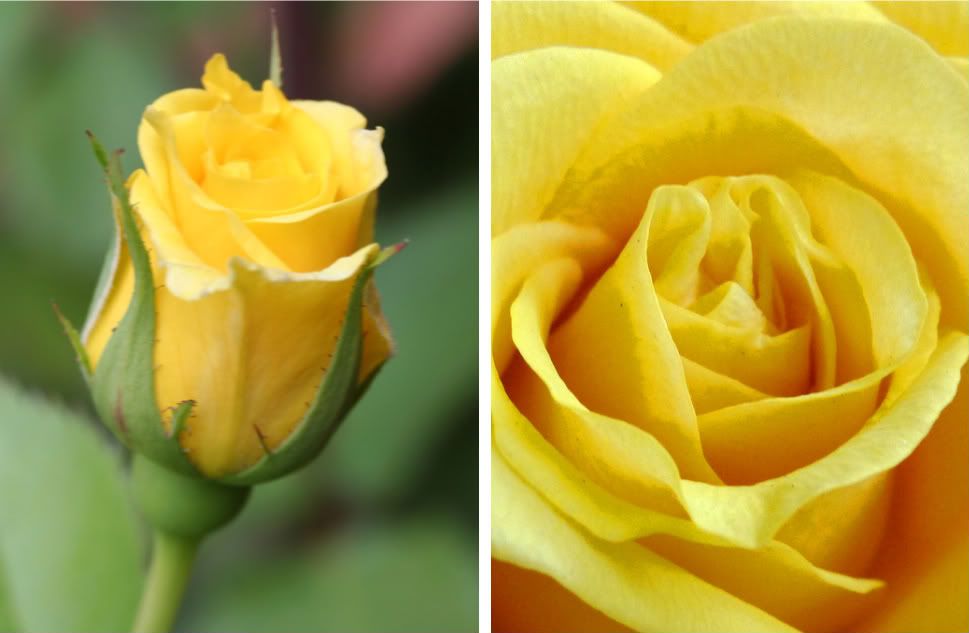 So vibrant, bright and cheery — yellow roses are sure to put a smile on all your guests' faces! Yellow is the color of friendship, joy, delight and promises of a new beginning.

I Do…Color Collection | Love Bird Bottle Stopper | A Little Bird Told Me Stationery Collection
Yellow is a perfect accessory for spring or summer weddings, and it works well accompanied by accents of blue, green, pink or purple.
White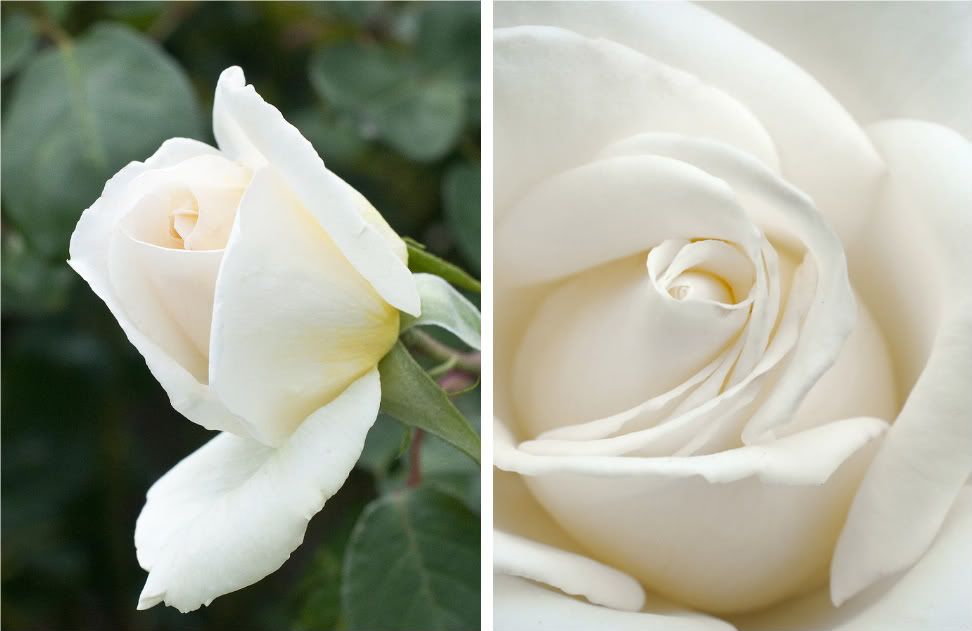 White has always been associated with elegance and classic charm, which makes it one of the most popular choices for weddings. White Roses are a symbol or purity, youthfulness and hope for the future.

Winter Finery Collection | Mini Classic White Gumball Machines | Brushed Silver Monograms with Crystals
White is another versatile, all-year color that can essentially work with any other accent colors you like. Pair it with blue for a winter wonderland wedding, or with black or silver for a chic, contemporary feel.
Pink
Pink Roses range in color from blush pink to fuchsia and magenta, so if you're a pink fan, chances are you'll find the perfect hue for your special day. Pink means happiness, tenderness, appreciation and pure love.

Sweet Art Collection | Fairytale Dreams Collection | Once Upon a Time Stationery Collection
This incredibly amazing girly color fits in to almost any color scheme or theme. Pair it with white to bring your dream, fairytale wedding to life!
Purple
So demure, so elegant — this auspicious color is the color of royalty and symbolizes enchantment, fidelity and love at first sight. Lighter shades of purple are a symbol of young love whereas darker shades are more commonly associated with intimate, long-term relationships.
Classic Double Heart Collection | Platinum by Design Collection | Vintage Hollywood Stationery Collection
Pair Purple with silver or black for a more formal affair during the winter months, or with green or yellow for a brighter, summery feel.
For more tips on how to choose the right wedding color for you, check out this blog post: Tips: Choosing the Right Season for Your Wedding.
Also, check out our collection of Inspiration Boards on our Facebook fan page for more great tips and ideas. If you don't see your ideal theme or color scheme there, just leave me a note and I'll try to create one just for you!
And once you've chosen the best color of roses for you, consider including them in a Rose Ceremony as part of your wedding day ceremony. For more details, check out this blog post (includes how-to video): The Wedding Rose Ceremony.
Happy weddings!

Photos included in this post courtesy of: Liz Jones, tonp, Audrey, Matthew Folley, julie, christina rutz, Marrit & Toomas Hinnosaar, RBerteig, Yoko Nekonomania, Michael Arrighi, Bonio, THOR, Alejandro Mallea, littleyiye and Jennie Faber.