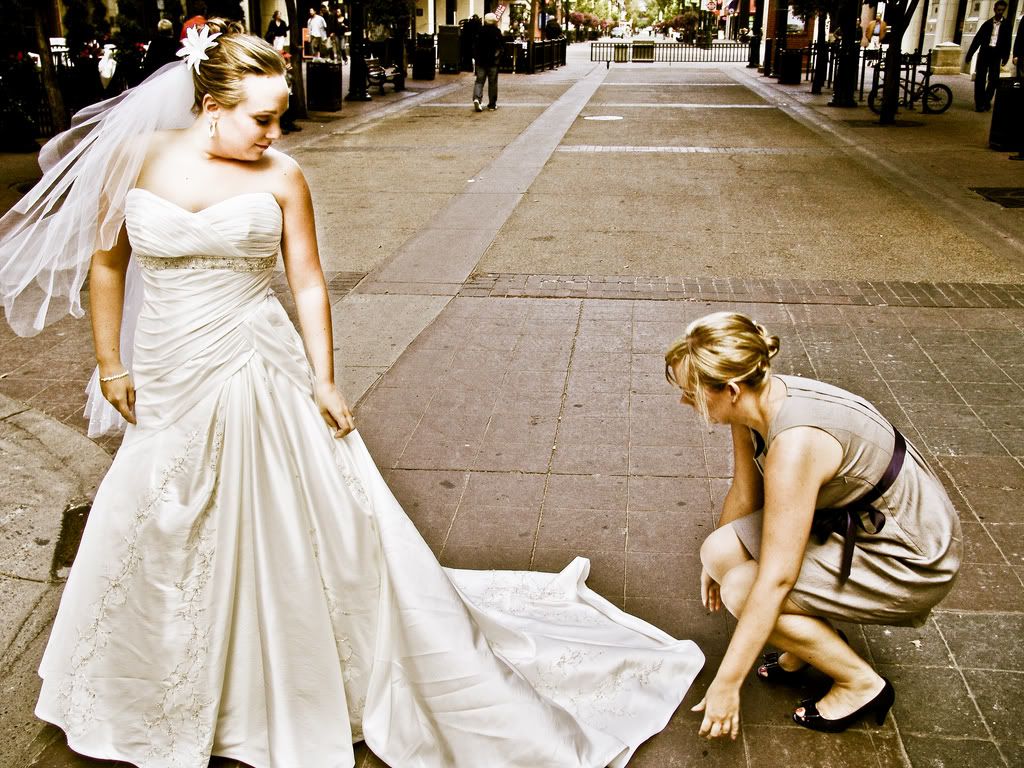 Arguably one of the most important aspects of your wedding is that white, flowy, formfitting, one-of-a-kind dress that makes you feel like a princess!
We've all ripped pages out of the magazines and took notes while watching those wedding dress TV shows, but what exactly can you expect when you finally head out to find your perfect wedding dress?
What's it going to be like? Will it be fun or stressful? Will I get that feeling when I put on the one?
I recently went searching for my dream dress so I thought I'd share with you a few things I experienced — and learned — during my once-in-a-lifetime dress buying adventure.
Shopping for your wedding dress should be a fun and exciting time in your life.
No stress, no worries, just a wonderful shopping experience with you and your girls, and most bridal stores will make it feel that way. It actually is just as you see on TV: you sit in a room and wait while your consultant pulls dresses she thinks you'll like. And yes, some of the swankier boutiques do hand out champagne.
However, be wary of the dress warehouses. If you're a budget conscious bride like me, you may be tempted to try your hand at the massive dress stores with a ton of selection and cheap prices. I made that mistake and I beg you not to do the same.
This is what you'll be faced with:
Racks and racks of similar looking gowns that you'll have to rummage through all by yourself. If you choose this route, a maze of gowns is no doubt something you'll run in to, and figuring out how to navigate through it…well, let's just say it can become very frustrating.
Some of you may get lucky and find a dress in all that mess, I've seen it happen. So if you do plan to brave a dress maze, my advice to you would be to bring a large entourage with you. Each of you take a corner and work your way in. That's the only way to do it.
Note: This is the one and only time bringing a lot of people with you is a good idea. Otherwise keep it to a maximum of three people. I had only brought my mom and my MOH with me and it was perfect.
Too many people means too many opinions and that can only lead to confusion, frustration and tears.
I went to four stores altogether. The first was a small local shop that didn't have much selection beyond the poofy princess gowns. I was able to find a slimmer fit-and-flair style that I absolutely loved and I could totally see myself walking down the aisle in it. But after thinking about it, I just wasn't ready to commit so soon.
A month later I packed up and flew to Toronto — where I'm originally from — for a shopping marathon determined to find another dress that topped it.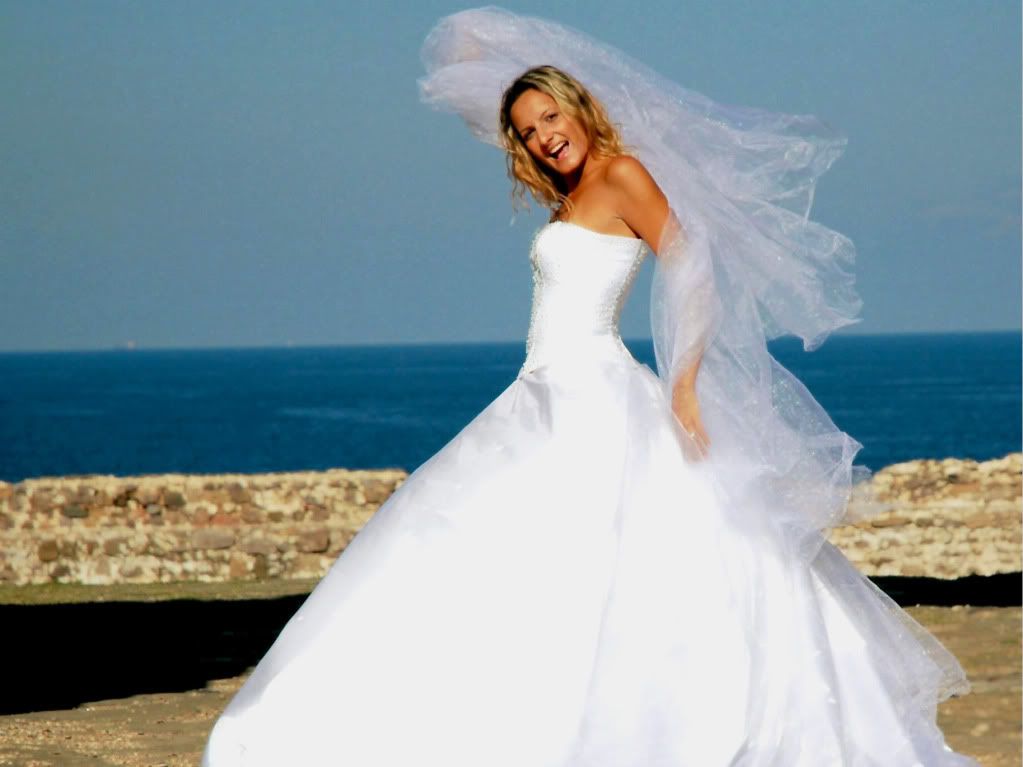 I had three appointments that day. The first was at the ever-popular David's Bridal that I'm sure many of you have heard of before. I had heard that that's where you find the best selection at great prices so I was all for it.
And for the most part it was a great appointment. I did end up finding a fabulous Vera Wang well below my price point. But I wasn't done searching just yet.
The second appointment was a great little boutique where my MOH had found her dress. It was amazing!
My consultant was just so sweet and knew exactly what I wanted. After the hour-long appointment I had found two dresses that I loved.
The final store was that terrible dress warehouse I mentioned before. We walked in, were pointed to the rows upon rows of dresses and were told to start looking. We had managed to find a few dresses to try on but none were close to what I was looking for. We ended up leaving halfway through the appointment.
That night I dreamed about one of the dresses I had tried on at store #2, so the next day my mom and I — and I dragged two of my bridesmaids along too, and it was great having the extra opinions that time — headed back to the store, I tried it on again and…I said "yes" to the dress! It was so exciting!
But it wasn't until I went back there and tried it on again that I knew it was the one. So perhaps you should all keep this in mind:
You may not get that feeling right away or you may never get it and that's OK. If you know in your heart that it's the one then it's the one — you've found your perfect wedding dress.
Happy searching!

Photos courtesy of: trec_lit, Simona Balint, Robert Linder
P.S. Here's a sneak peek of my dress shopping experience…
As you can tell from the indecisive and unamused expression on my face, this isn't the dress I chose. That dress is a surprise! *wink
Tell me about your shopping experience. What you learned, what you enjoyed, what you hated — I'd love to hear all about it!