The music you choose for your wedding reception is a fairly major decision to make. Sometimes it's what can make or break the event, so be sure to take time to decide what would suit you best and peruse all your options.
First, think about what type of wedding reception you'd like to have — formal, casual or themed — and determine what music genre best complements that style.
To help you find your way through the maze of entertainment possibilities, I've put together some of the pros and cons of hiring a live band or a DJ for your wedding.
A Live Band
Whether you choose to be serenaded by an upbeat brass band, soothing string quartet or spirited cover band, your guests are sure to love it!
The Pros
Live bands can really help get the guests out of their seats and onto the dance floor because there really is nothing better than listening to a band play live. The sound and the energy is unrivaled by an other type of entertainment.
Bands can help you pull off a specific theme. A swing band, for example, would do wonders for a jazzy 1930s-inspired wedding.
The Cons
Bands can be expensive, very expensive, even ranging up to more than $20,000 for the night.
They can be a bit limiting. Many bands have only one style and may not appeal to the music tastes of you and all your guests, and some have only two volumes: loud and louder.
I suggest hiring a live band for larger, formal or themed weddings.
A Disc Jockey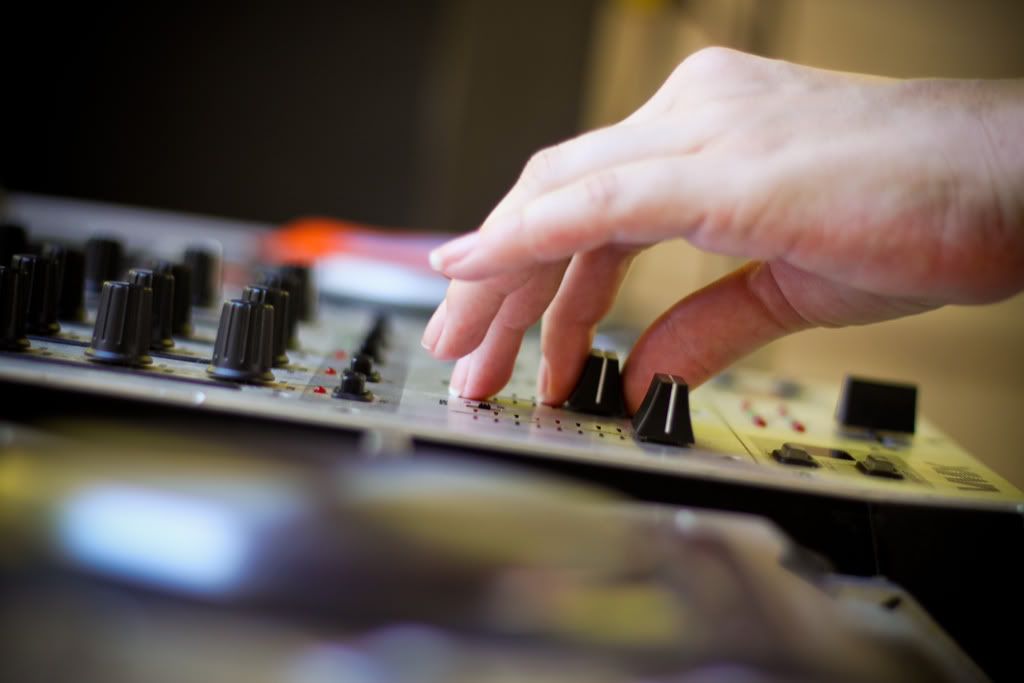 DJs are pure professionals when it comes to dance parties!
The Pros
They're much cheaper to hire than most live bands.
Most DJs have hundreds of songs at their fingertips, so chances are they'll have the songs you and your guests want to hear, and then some! And they'll play your favorite songs as you know and love them, unlike a band's sometimes less-than-stellar renditions.
Unlike bands, DJs don't need to take a break between sets so by hiring a DJ you ensure the music is non-stop all night.
The Cons
You're at the mercy of a one-person show. A DJ with an enthusiastic and personable stage presence can really get the party going, but one that's not so crowd savvy could make your reception a real drag.
And again, nothing beats the sound and energy of live music. Nothing.
I suggest hiring a DJ for smaller, more casual weddings.
No matter what you choose you should plan to hear the band or DJ you are looking to hire live before you sign any papers. That doesn't mean you have to crash strangers' wedding reception, just quietly pop your head in for a couple of minutes. The mood of the crowd should be a good indication of whether or not they're the right entertainment choice for you.
Happy weddings!

Photos courtesy of vectorfunk, Ethan Hein, Jonathan Day, Rodrigo Amorim and Tim Pierce.