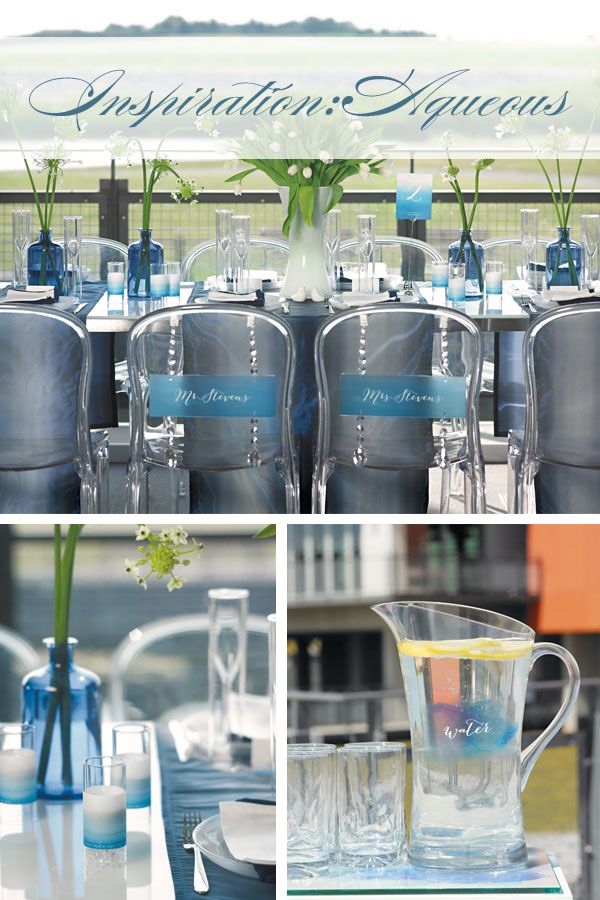 Today I am beyond excited to share a special blog post with all of you to celebrate the release of our newest lookbook, Aqueous! Full of inspiration to leave you dreaming, this lookbook was inspired by the actual watercolors of one of our designers that we made into our Aqueous Stationery line! With delicate patterns and modern notions inter-twining in the layers of paint, this collection is whimsical yet elegant – a perfect combination for most any wedding (as is the fact that it comes in 5 different colors!)! So get ready to feast your eyes on some seriously amazing inspirations – enjoy!
Of course, with this lookbook inspired by our stationery line of the same name, you'll find the pages dripping with ideas to use each of the amazing elements that make up this collection like our: Aqueous Wedding Ensemble complete with Aqueous Invitation, Aqueous RSVP & Aqueous Signature Invitation Envelope // Aqueous Place Card with Fold // Aqueous Mini Luminary Wrap.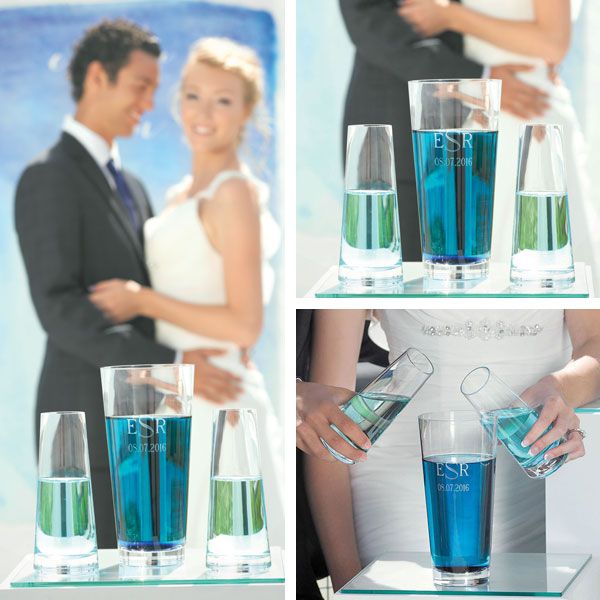 Featuring our: Classic Sand Ceremony Vase Set
If water is playing a role in your wedding design, then we've got a great idea for you – incorporate it into your ceremony!! Using the same vessels as the classic sand ceremony, put a twist on tradition by using water instead. With a little food coloring or even left as it lies, this ceremony ideas is beautiful, meaningful and adds that extra special touch to your ceremony. Plus, you can adapt this idea to incorporate anyone else at your wedding that you'd like to include – all you need are some more vases! Simple, right?!?
And of course, no wedding would be complete without some good treats! From favors to cocktails, the hues of the Aqueous collection pair perfectly with so many of our other products! Featured above are our: Mini Martini Glasses // Personalized Napkins // Aqueous Self-Standing Printed Goodie Bag // Aqueous Favor Box Wrap over Transparent Acetate Favor Box.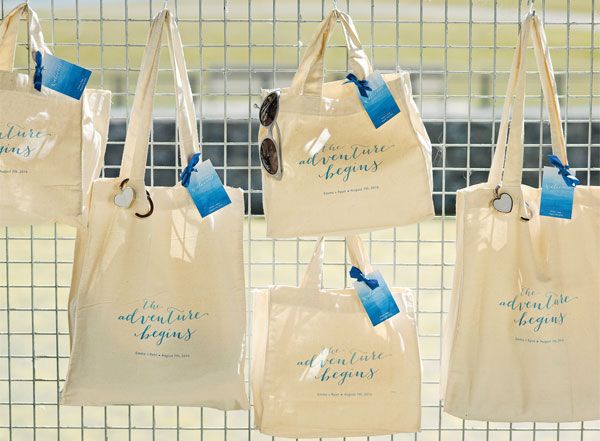 Still looking for more favor inspiration? Why not give a practical and meaningful favor with our new Aqueous Personalized Tote Bags! Shown above with Aqueous Tags, White Heart Purse Valet and A pair of "Just Married" Sunglasses!
Another great idea to thrill your guests? Why not let them (and yourselves!) ham it up with our range of Single-Use Cameras!
Featuring our: Aqueous Bunting Banner // Acrylic Crystal Garland with Prism Drops
I hope you've enjoyed this sneak peek – don't miss seeing the rest of the amazing inspirations in our full lookbook! I promise there are plenty more shots there you'll truly "fall for." Have a great Tuesday, see you all tomorrow with a great guest blog you won't want to miss! Until then, Happy Weddings!