The beautiful snow blanketing the ground is proof that it is finally undeniably Winter – this gives me the opportunity to talk about my favorite time of year without anyone complaining they're just not ready for it yet. (Unless of course you're somewhere that the palm trees sway, in which case I do apologize.) I'll try not to go overboard with blatant adoration of the season, but I make no promises!
Summer might be favored by brides but I salute any who are brave enough to plan a winter wedding. If your location is one where the world freezes over, you have the perfect recipe for romance all around you.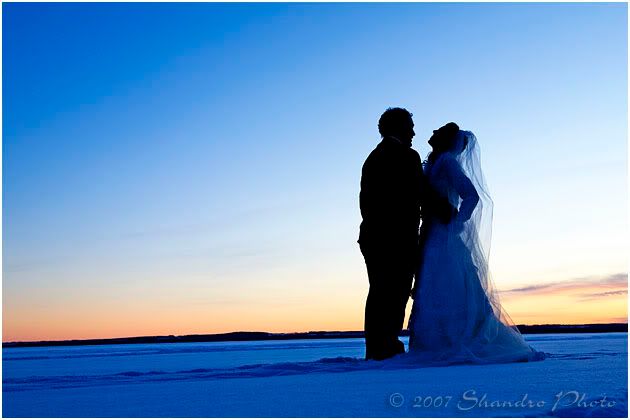 Images courtesy of Shandro Photo.
It might sound a little bit odd, thinking of the cold as actually assisting you to create romance, but take a moment to consider this.
Winter is the only season in which you can curl up in front of a roaring fire with the love of your life and be perfectly comfortable. The stars always seem to shine brighter in the freezing depths of winter. And snow; beautiful, pure, brilliant snow, will grace the world.
What does this have to do with your wedding?