Paradise is the only way to describe this lush outdoor Florida wedding. It takes advantage of all the stunning details that nature has provided for them to create a beautiful example of a relaxed summer wedding.
The yellow and green accents blend beautifully with their surroundings, meshing perfectly with their chosen venue.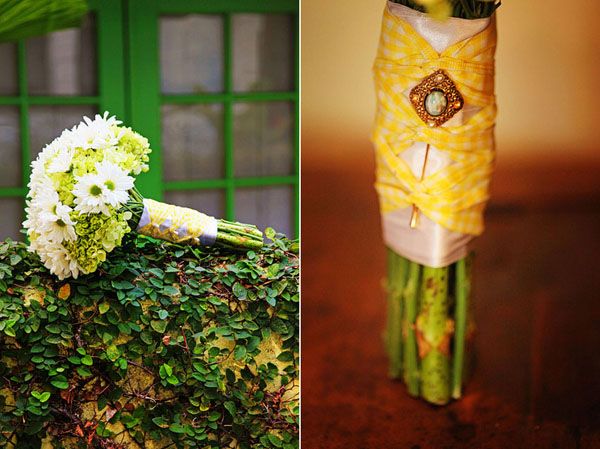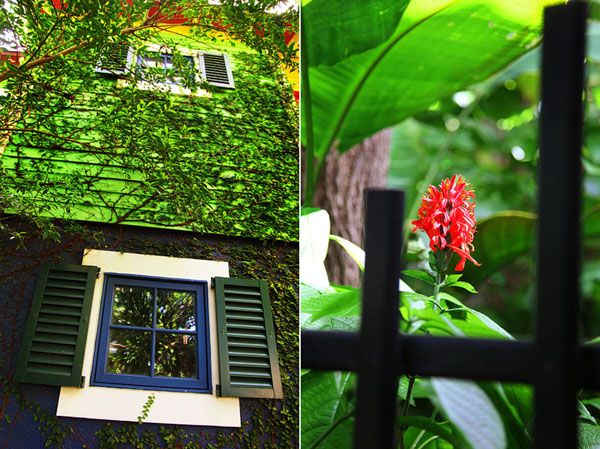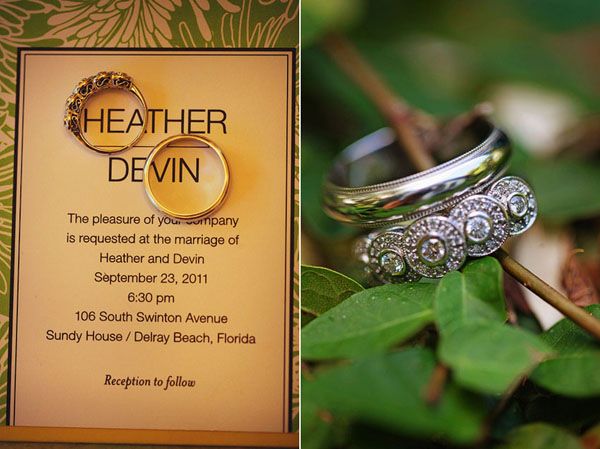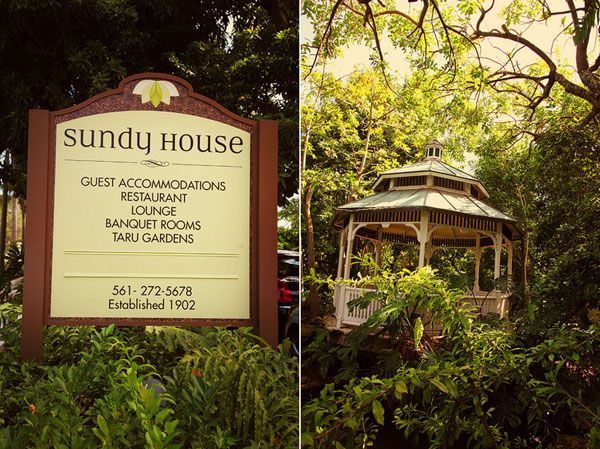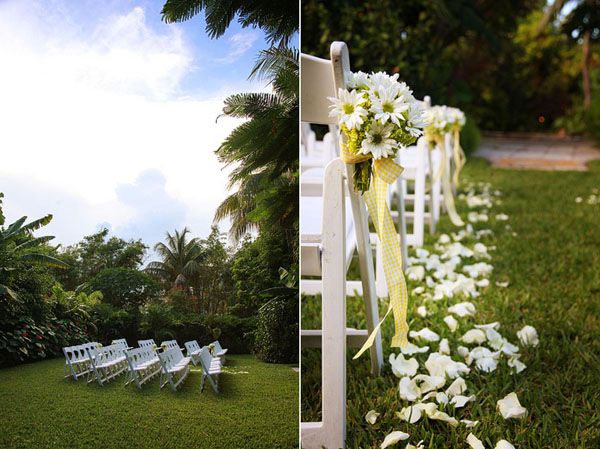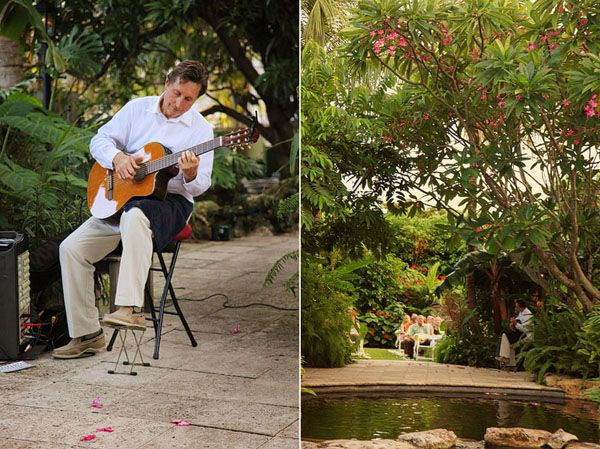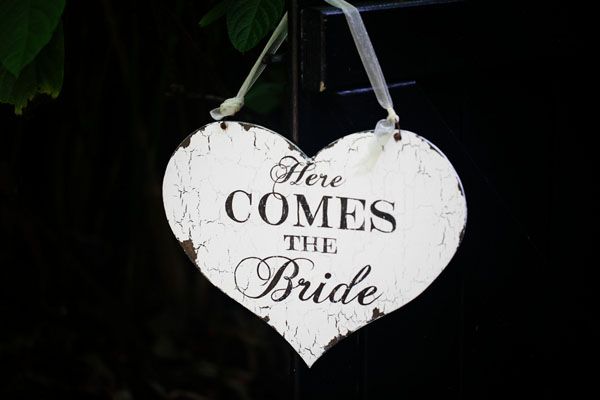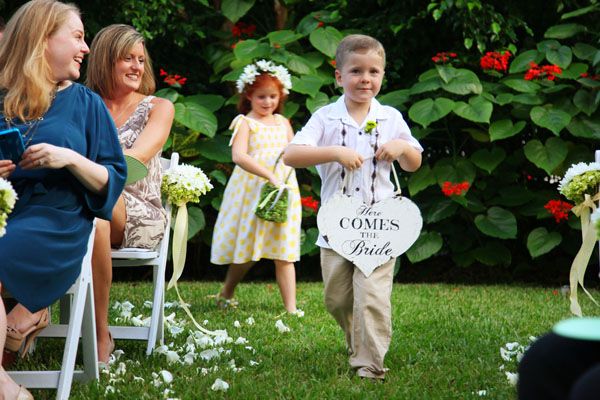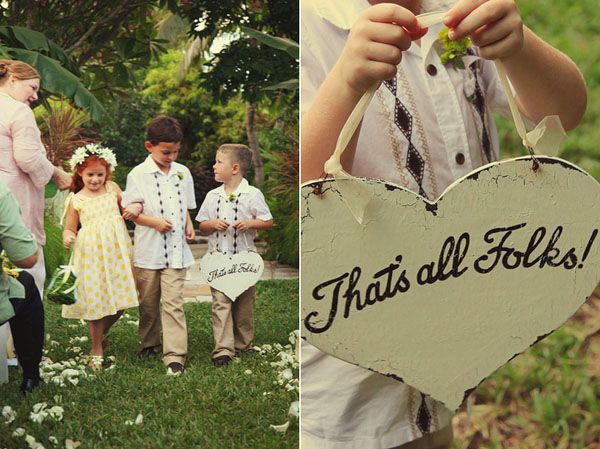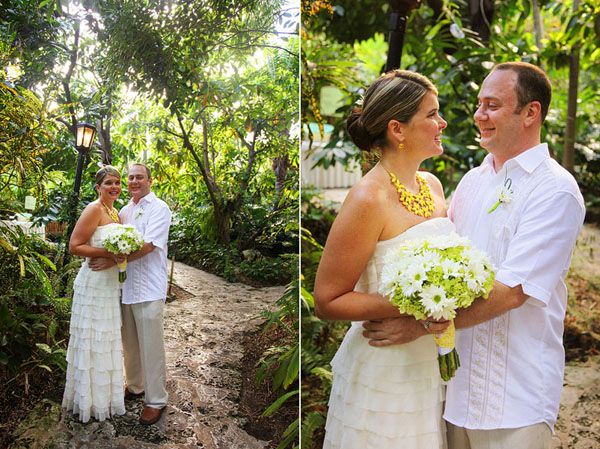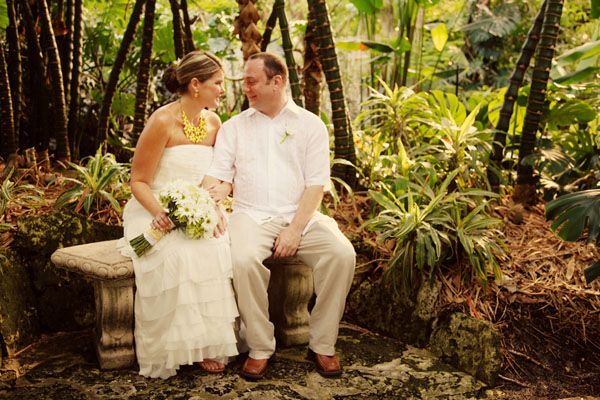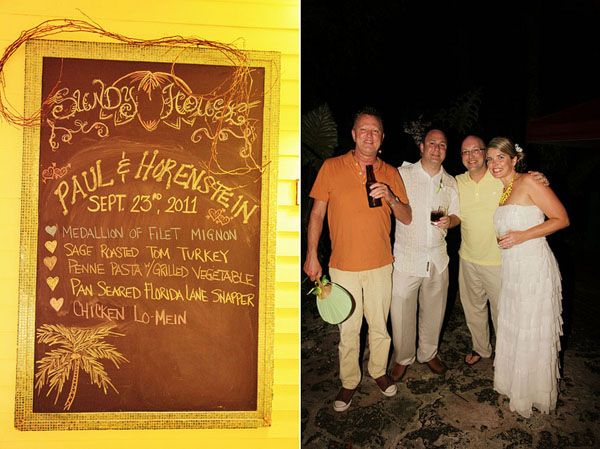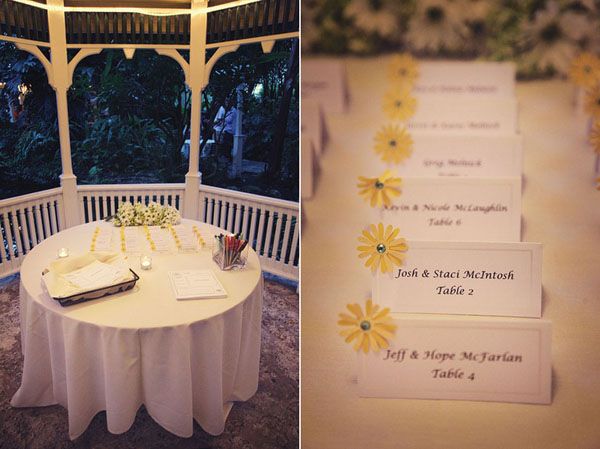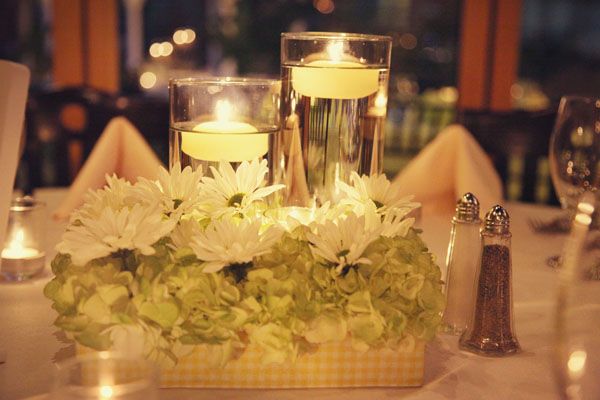 Using house numbers to create DIY table numbers is a fabulously fun idea! They stand out enough that they are easy to spot and yet don't overwhelm the rest of the table setting.
From their photographer:

Heather and Devin's wedding was filled with beautiful details, adorable children, and lots and lots of love. Heather was such a fun & beautiful bride with her bright yellow Kate Spade necklace and accessories! They chose to do a "first look" which I absolutely love! You can get all of your pictures done before your ceremony and then actually enjoy your cocktails hour with your guests. The ceremony at the Sundy House was held on the lawn beside the pool and made for a beautiful "secret garden" type backdrop. Meanwhile, the reception was held in one of the coolest rooms I've ever seen … check out the vines on the ceiling
Heather & Devin, you both are awesome and I wish you guys a lifetime of happiness! I hope you can look back and re-live all of the emotions you felt on your beautiful wedding day. It was such a pleasure to photograph such a fun wedding … enjoy the pictures!

Congratulations to the happy couple!
Photographer: Stay Forever Photography
Reception Venue: The Sundy House
If you would like to see your wedding photos featured on our blog, feel free to email them to onasweetnote@weddingstar.com or submit them through your Two Bright Lights account.
Please include the name of the happy couple, wedding date and location, vendors, and any other information you'd like to include about the venue, decor and overall theme or inspiration of the wedding.
If you are not the photographer then you must get permission to use their photos before you submit them, and please include their name and website for photo credit purposes. Photos will be featured as space permits.
Of course, we would love to see our own stuff in action! If you have photos featuring any of our Weddingstar products, please submit them.
Like us on Facebook
Follow us on Twitter
See our pins on Pinterest