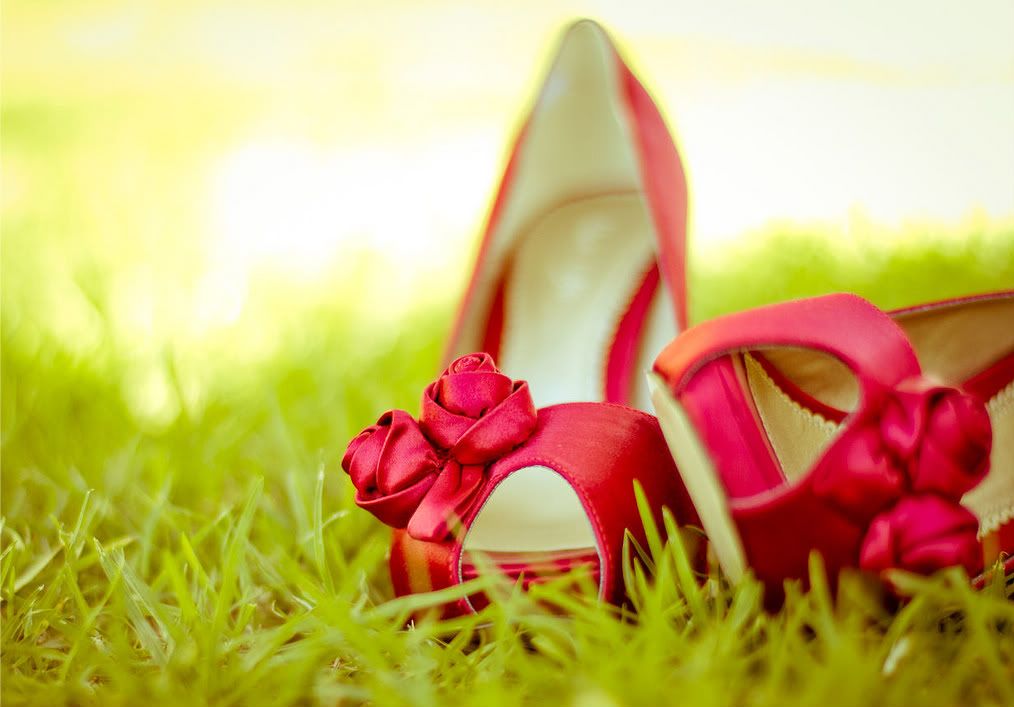 According to a poll I recently posted on the Weddingstar Facebook page, the most popular color palette for summer weddings is bright and lively.
Nearly 40% of you who voted said that you want to see fuchsia, orange or turquoise incorporated into summer wedding themes. Subtle but vibrant accent colors — like adding bright pink stilettos to your wedding day attire — are a great way to add a touch of color — and sass — to your wedding day.
And with 17% of your votes, a white and silver color scheme with butterfly accents came in second place.

OK so adding color to your summer nuptials sounds like a great idea, but where do you even begin? And more importantly, how do you do it tastefully? There's nothing worse than gaudy colors plastered everywhere at a wedding.
Always remember that even the prettiest colors can become overkill.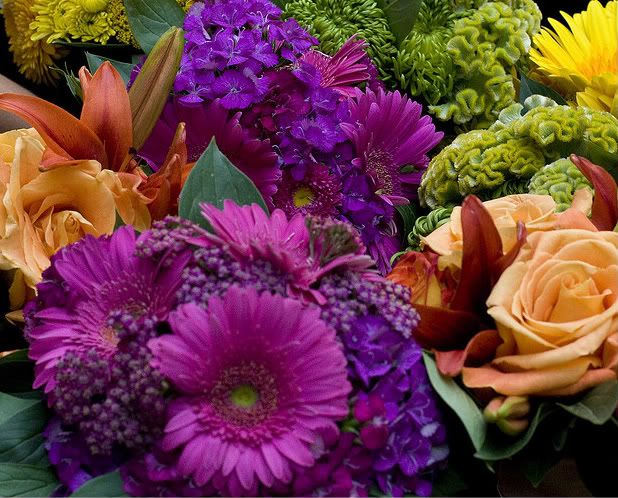 The simplest and really the best way to put a punch of color into your wedding day is through bright — and even unusual — flower choices.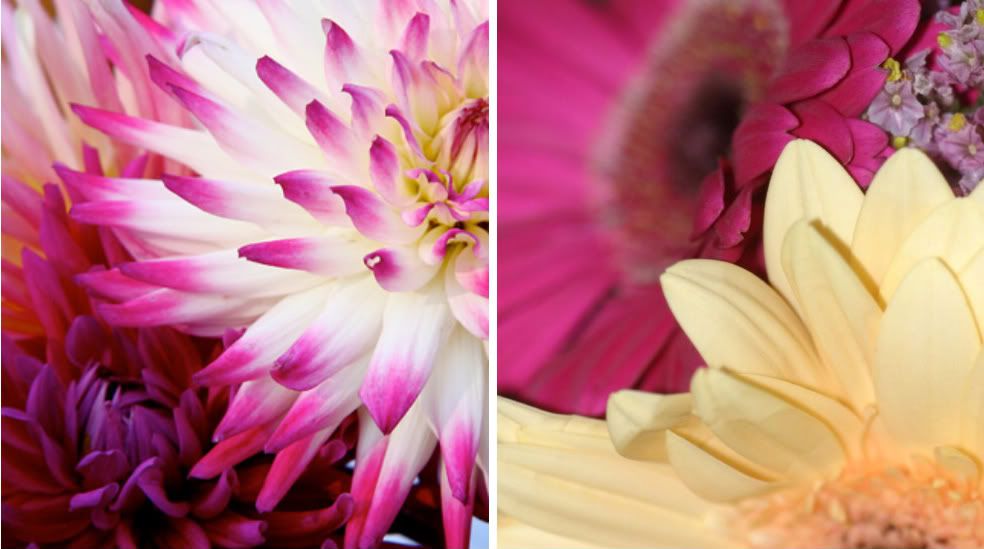 Astors (left) and gerbera daisies (right) are so different and really make a statement as centerpieces or as part of bridal bouquets. And they both come in a variety of colors from pretty pale yellow to bright fuchsia to match any summer wedding theme.
Budget Alert! Unfortunately unique flowers can be expensive and will wrack up your tab if you don't use them sparingly. So if you absolutely must have them — and let's face it, who can blame you? — try including them in your bouquet and his boutonniere only. This will help you stand out from the rest of the bridal party and save a few bucks.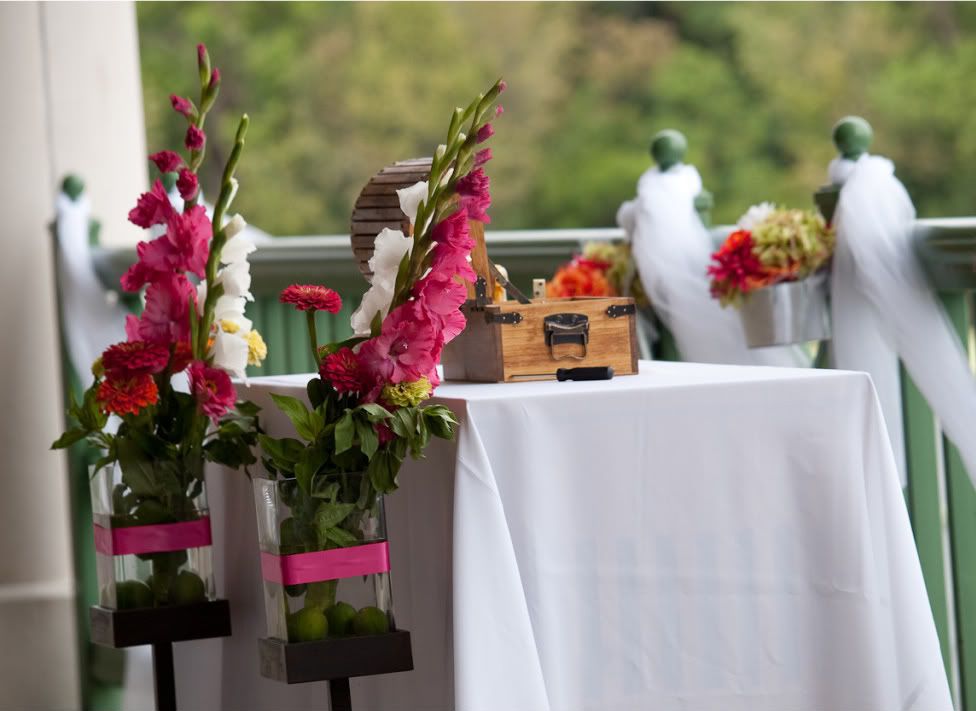 Tip: try combining your colors with white decor pieces such as tulle or white tablecloths. This will help balance out the vibrancy of your decor, and will add that touch of softness every wedding needs. It's your wedding day after all, not a birthday party.
Add a little oomph to your ceremony with Weddingstar's I Do…Color Collection (left). It's fun, it's flirty and it's complete! Our collections include a guest book and matching pen, ring pillow, flower girl basket, and garter set.
The Mini Wooden Clips with Tropical Flare (center) are a perfect addition to your summer theme, and they're so functional you can really put them anywhere. Add them to your centerpieces, guest favors or even use them to add a little color to the guest book table.
Personalized or Plain Ribbon is an easy and inexpensive way to add color to you decor or guest favors — just use your imagination! Our personalized "For You From Us" Ribbon (right) is so sweet and comes in 33 colors and four sizes.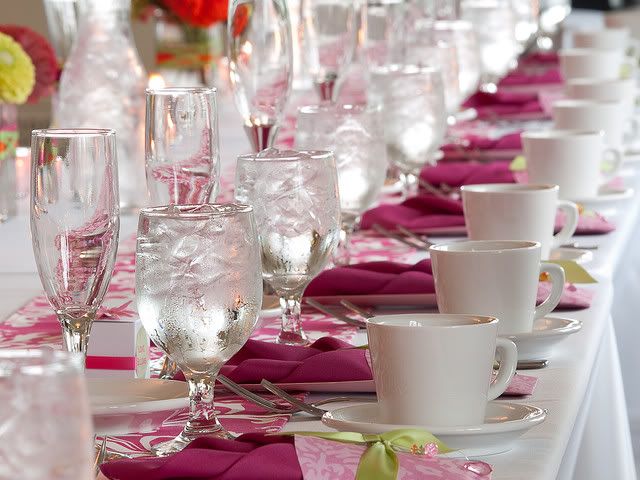 Fuchsia is still one of the most popular color choices, especially for weddings during the summer months. Try Weddingstar's Custom Printed Napkins in fuchsia or any of the 23 other colors and get that spunky summer look you've always wanted.

Guest favors are always a great way to add color to your wedding decor. You can dress up our Miniature Metal Pails (left) DIY-style with ribbon, felt accessories and personalized stickers or tags. Add your favorite goody inside and you've got an adorable wedding favor all your guests will want to take home.
Tropical Flip Flop Candles (center) are bright, cheerful and oh-so-cute. Perfect for a reception on the beach or backyard party.
Personalize our colorful Woven Heart Shaped Box with Lid (right) with your initials or unique saying that's all your own.
Bright flowers and turquoise cummerbunds not your style? Try a softer and more traditional look with a white and silver wedding theme instead.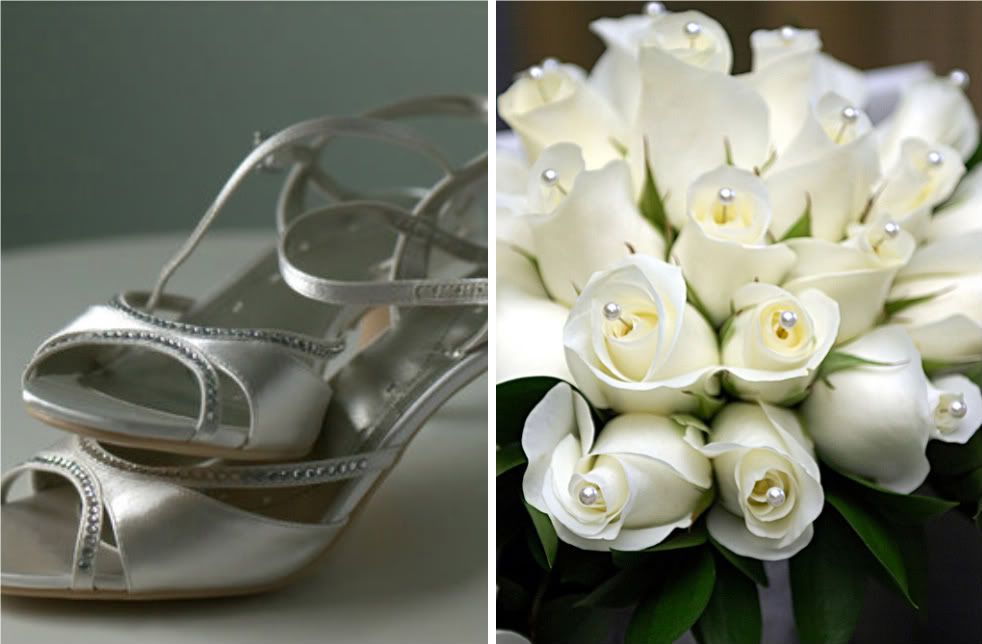 When I think of a wedding in white, words like elegant, classic and inviting come to mind.
And call me a bit of a traditionalist, but I still absolutely love white roses in a bride's bouquet. They're still one of the prettiest and most romantic flower choices, especially for summer weddings.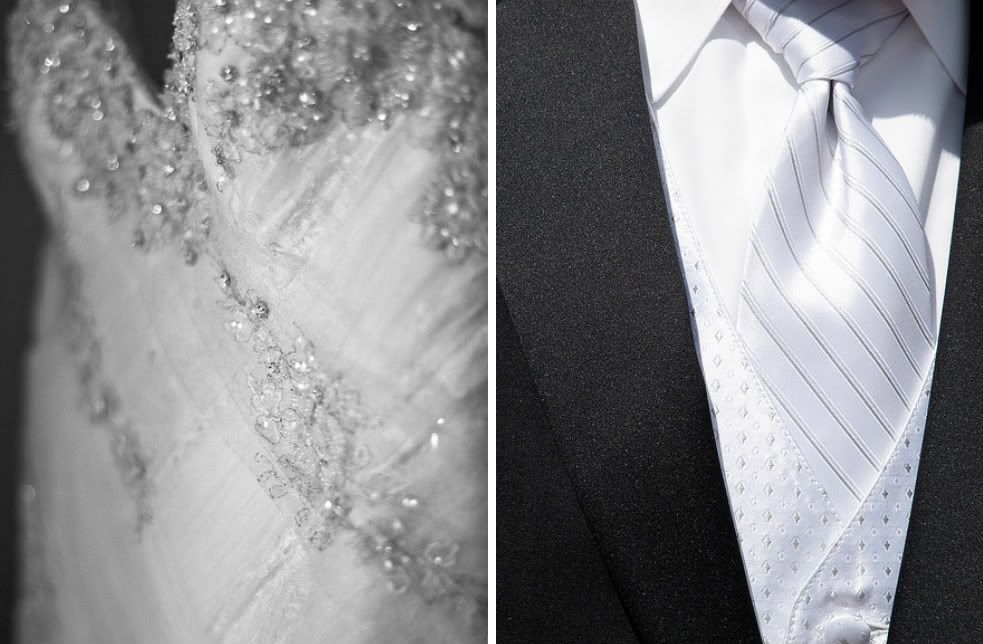 Don't forget to add a little sparkle to yourself on your special day. Choose a dress with a little bling like crystals or silver beading and really let yourself shine in the summer sun.
Choose from Weddingstar's variety of shimmery tiaras, veils, jewelry and purses to really add that extra something to your attire.

Butterflies have also been topping the wedding decor charts lately. They're pretty, delicate and are even said to bring good luck. In some cultures butterflies symbolize rebirth, and two butterflies flying together is considered a symbol of love.
The Butterfly Dreams Collection (left) or Bridal Tapestry Collection (center) will both look great as part of a white, silver and butterfly-inspired wedding. And never be afraid to add a little bling to your decor with our Table Glam Crystals (right).
Cake toppers are one of the easiest ways to really sport your style and theme. Top your cake off right with Weddingstar's Brushed Silver Monograms with Crystals (top). They're so chic, so pretty and so personal.
Or choose to go for our Beautiful Butterfly Cake Sets (right). These butterflies add just the right amount drama, and will have your guests talking about your fabulous cake for days.
The Laser Expressions Butterfly Folded Place Cards (bottom) are a subtle but unique way to incorporate butterflies into your table decor.
Hope that helps with your summer 2012 wedding planning. Happy weddings!

Photos included in this post courtesy of: Samuel Hearn, John Mayer, Adam Finley, Reenie-Just Reenie, Olympus Photography by Massimo, Turlough and Evil Erin.