This adorable couple decided on a vintage inspired wedding with hints of lime green, lemon yellow and white.
From the vibrant color scheme that even includes the buffet food to the subtle personalized touches that really matter, this wedding is a true inspiration to brides everywhere!
Stephanie Sawicki and Joseph Ferraro were married on June 19, 2011 in Scituate, Massachusetts.
Including a sweet personalized note with your gifts to one another will really make that moment special. Be careful not to make it too sappy though, you don't want to be blubbering all the way down the aisle!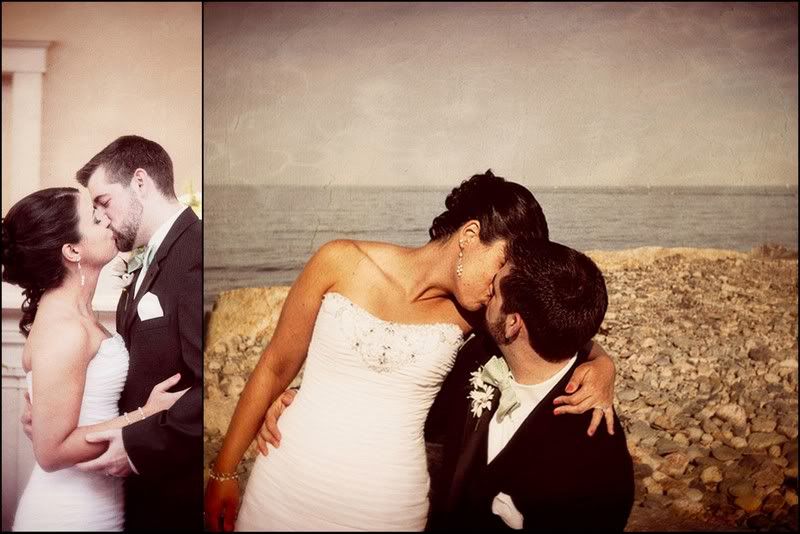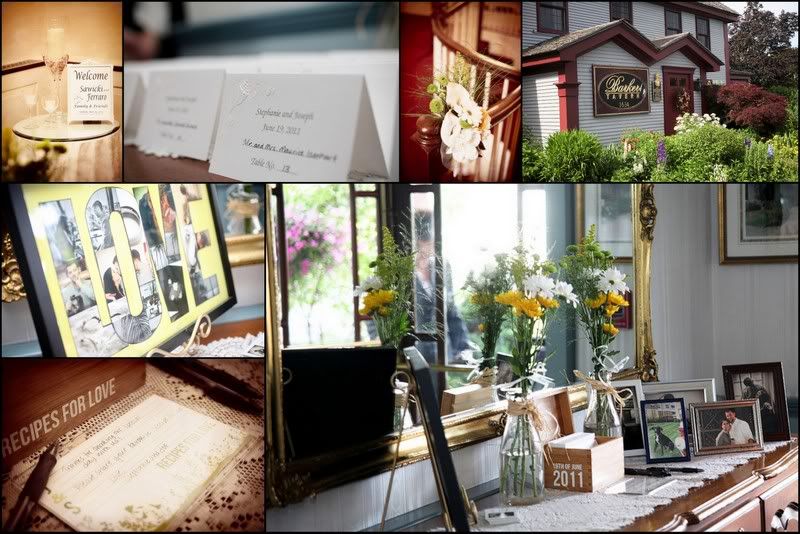 The modest centerpieces are a nice touch to the otherwise busy reception tables. It's simple but still romantic — love it!
Wow, what a cake! This colorful dessert is a sure statement maker!
And doesn't the groom look dapper in his minty green bow tie? Many of today's grooms are taking a more casual approach to their wedding attire, so kudos!
I love that the couple decided to bypass the traditional guest favors and opted to make donations to their local animal shelter instead. Nice touch!
Mmmm buffet! Whether you're a fan of buffets at weddings or not, you have to admit that this cheese and cracker paradise looks pretty scrumptious!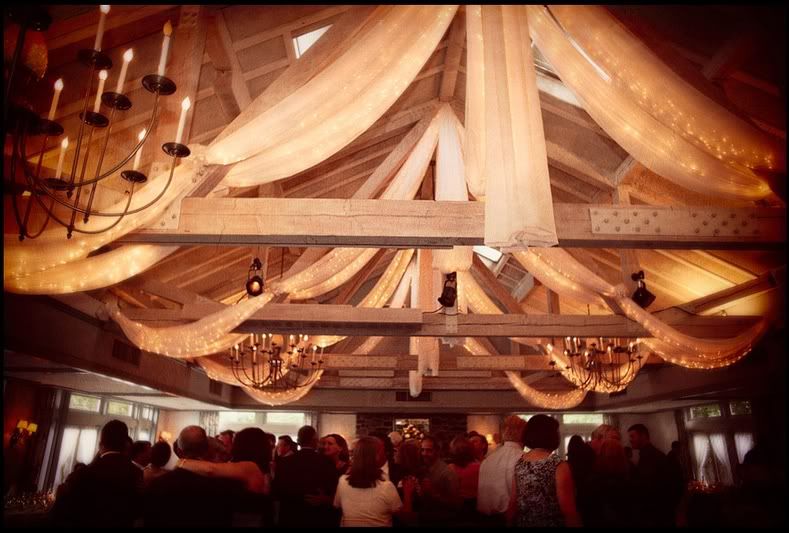 A big thank-you to Relive Photography for sharing these fabulous photos!
Happy weddings!

Reception Venue: The Barker Tavern
Photographer: Relive Photography
Floral Designer: Buds & Blossoms
Hair Stylist: Serendipity Salon
Dress Store: Modern Bride and Formal
Jewelry: Angelo Piso & Co.
Tuxedo and Mens Attire: Men's Warehouse
Bridesmaid Dresses: David's Bridal
DJ: Perfect Parties Entertainment
P.S. If you would like to see your wedding photos featured on our blog, email them to onasweetnote@weddingstar.com or submit them through your Two Bright Lights account. Please include the name of the happy couple, wedding date and location, and any other information you'd like to include about the venue, decor and overall theme or inspiration of the wedding.
If you are not the photographer then you must get permission to use their photos before you submit them, and please include their name and website for photo credit purposes.
Of course, we would love to see our own stuff in action! If you have photos featuring any of our Weddingstar products, please submit them. Photos will be featured as space permits.