As a Bride-to-Be, I know how inspiring it can be to see wedding products you like in action, which is why I try to provide a variety of photos of our products on this blog. But to do that I need your help, so please, send in your wedding photos!
I've put together a collection of some of the photos we've received over the last several months. So if you've ever submitted a photo, chances are they're in this post. Enjoy!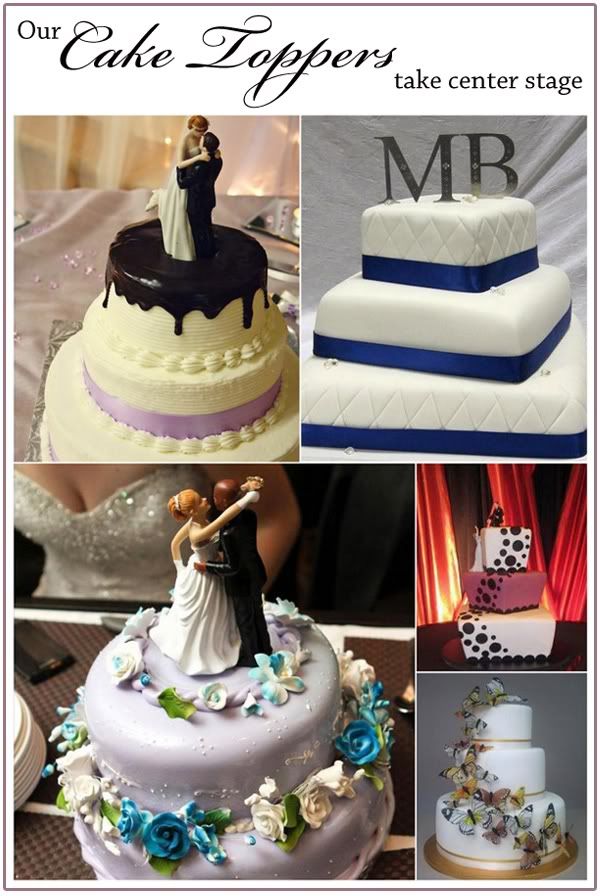 Our 'True Romance' Cake Topper is an absolute favorite, and I just can't get over how great it looks atop that yummy chocolate drizzled wedding cake (top left).
Brushed Silver Monograms (top right) are so modern and classy, and the pretty jewel detailing provides that extra little bit of bling. Love them paired with royal blue ribbon and a classic-style cake!
Beautiful Butterfly Cake Sets (bottom right) are romantic, delicate and perfect for a summery outdoor wedding!
I love the photo of our Interchangeable Bride and Groom (bottom left). Just choose the hair colors, skin tones and even dress and create a cake topper that's as unique as the two of you!
"Our wedding cake looked wonderful with the (Interchangeable Bride and Groom) Cake Toppers!" — Ruth, Bride

"The 'Love Pinch' Cake Topper was a sure hit!" — Terri, Bride
We have a ton of favors and decor accessories guaranteed to knock your socks off!
Check out some of these favorites, including our adorable Mini White Gumball Machines (top left), Water Pearls (middle), fabulous Toasting Flutes (bottom left) and Mini Natural Woven Beach Bag favors (bottom right).
"We had the 'Love Bug' Candles as our wedding favors. Super cute and matched our color; red! They were such a hit with my flower girl, she just had to see one in action during the reception." — Barbara, Bride
"We used the Weddingstar Floating Candles to make our centerpieces. We love the effect." — Lance, Groom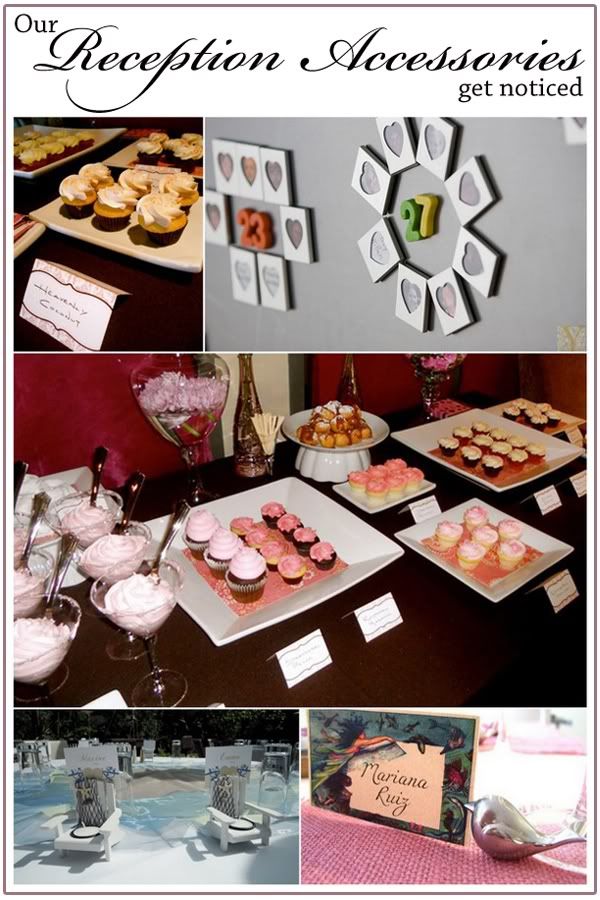 Remember, a lot of our products have multiple uses. Just like the Love Bird Damask Place Cards used here (top left & middle) as menu cards on a dessert table. And our Mini Aluminum Frame Magnets (top right) are being used as a pretty unique seating chart idea. Love the creativity!
"My sister recently got married on a beach in Australia. Weddingstar's Deck Chairs were a hit with the guests and worked perfectly as place card holders." — Maxine, Guest
A Unity Sand Ceremony is a great way to represent the coming together of two lives — and often, two families — and uniting as one. Choose from our Heart Shaped Sand Ceremony Vase Set (top & bottom right) or Unity Sand Ceremony Vase Set (bottom left) to reflect your unique family style.
"The Unity Sand Ceremony: one color of sand for each of us, blended together to formalize our blended family. It sits in a place of honor on our piano!" — Carolyn, Bride

"We fell in love with the idea of having a sand ceremony that included a special task for our little one. As you can see from the photo, she loved it! The service we received was excellent as were all of the products we purchased." — Antoinetta, Bride
So please, send us your photos — we'd love to see them and share them with other Brides looking for inspiration!
It's easy! Post them on our Facebook fan page wall, tag us in a photo you've posted on your own page or album or send us an email to onasweetnote@weddingstar.com.
A big thank-you to Ruth Joy De Valencia, Barbara Farnsworth, Bernice Fentiman, Shaylyn White, Sharlene Coulter, Abigail Tañón, Hannah Hackleton, Anthea Van Wyk, Hannah Hackleton, Antonietta Prowse, Sheena McArthur, Jenna Morton, Lance Watson, Carolyn Flower and Terri Ganczar for sharing these fabulous photos with us!
Happy weddings!

Oh, before I go, here is an extra special treat for all of you…
It's the 2012 Weddingstar Magazine almost hot off the press!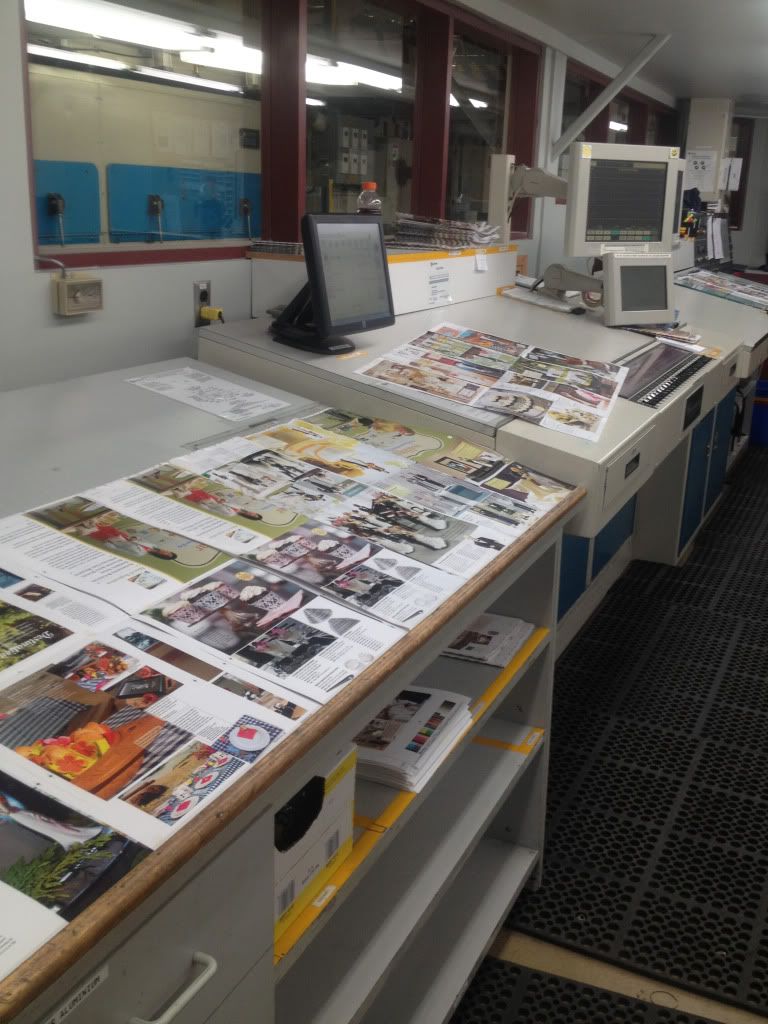 Magazines hit newsstands everywhere December 22nd!