Subtle touches of tasteful leopard print on the girls' bouquet and on the cupcakes at the reception added just the right amount of personality to this couple's special day.
Shannon Shaw and Max Brown were married on January 1, 2011 in Olympia, Washington, United States.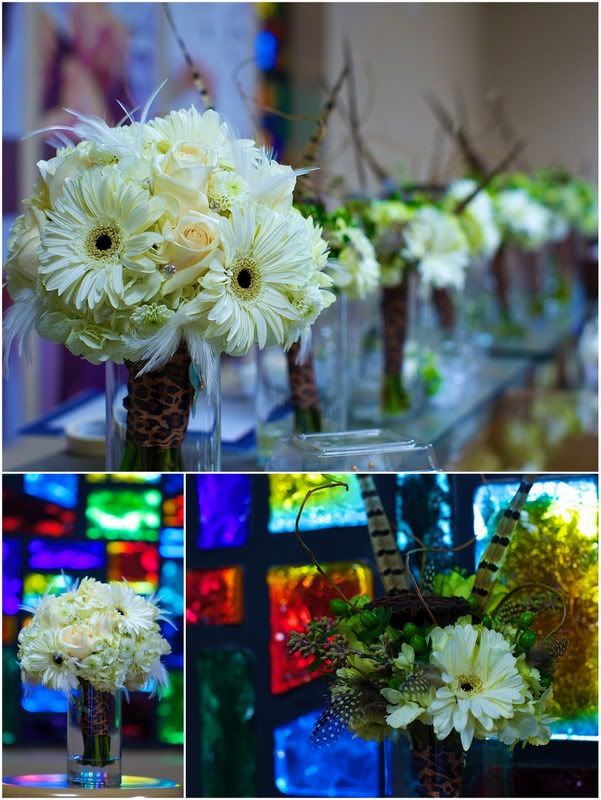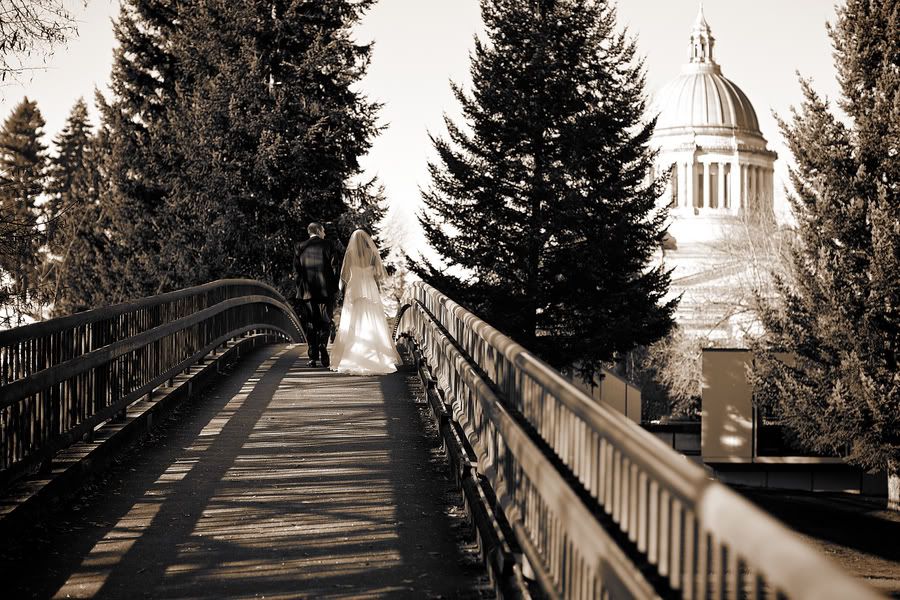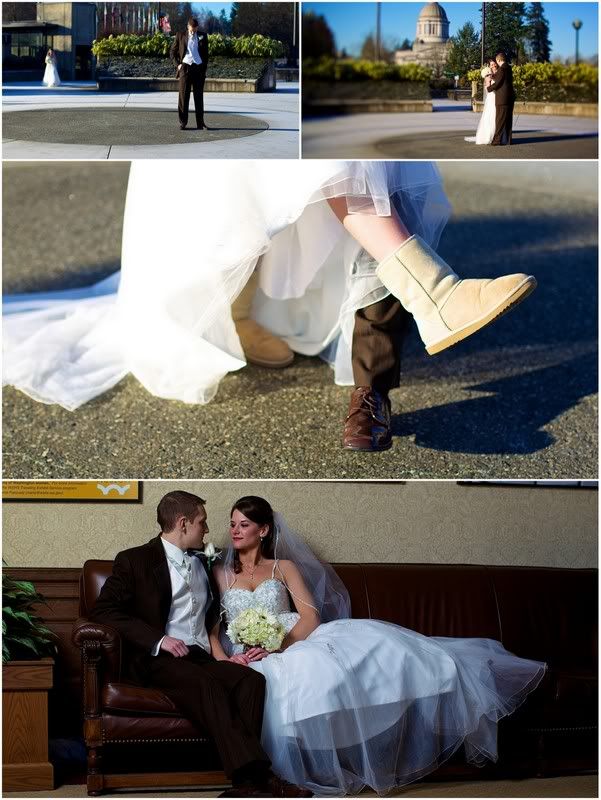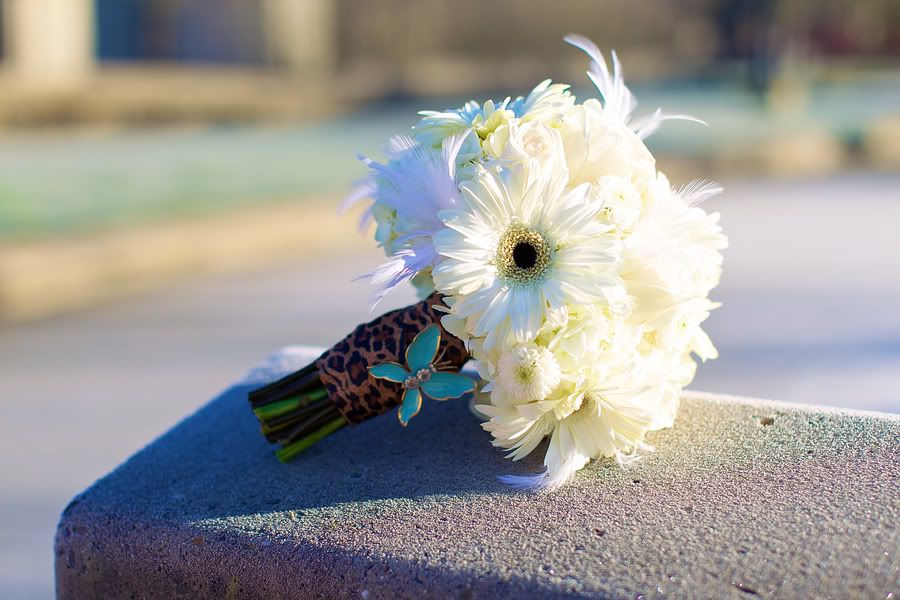 I just love this bouquet. I think the leopard print ribbon is such a great personal touch, and that adorable butterfly pin…I'm thinking a 'something blue' perhaps?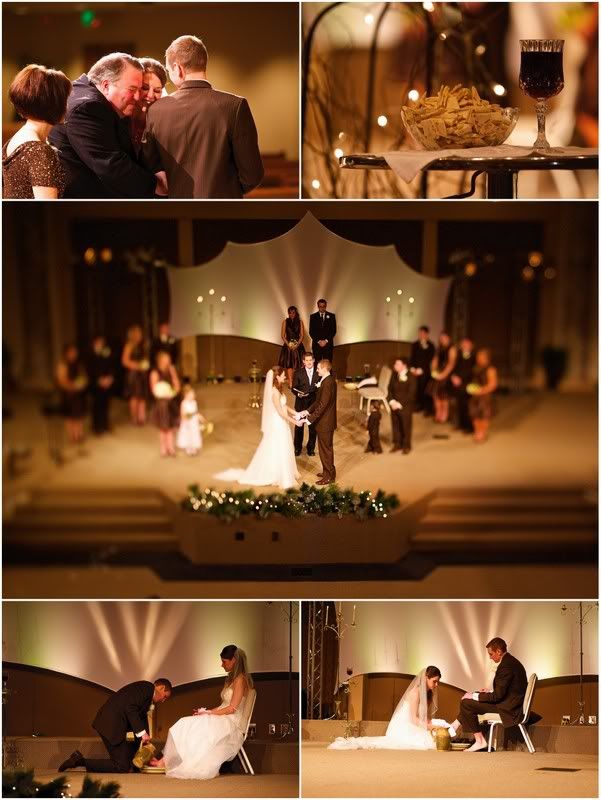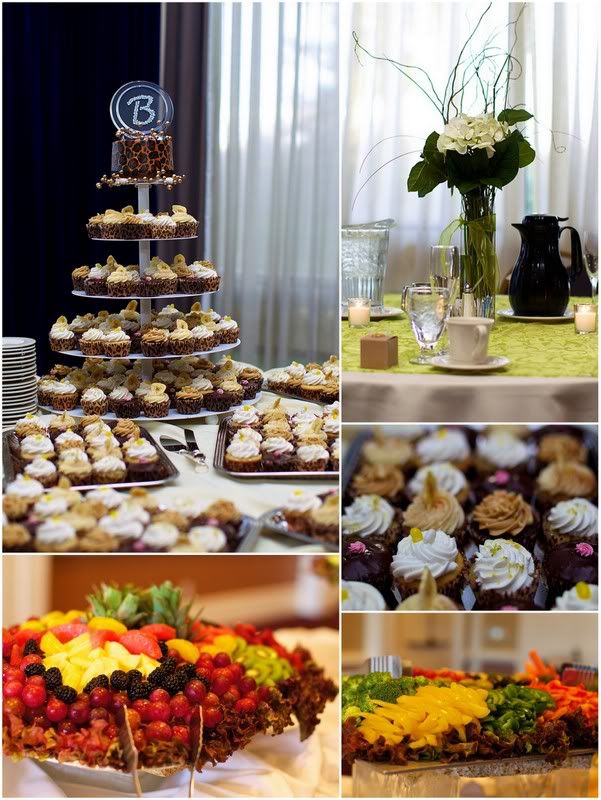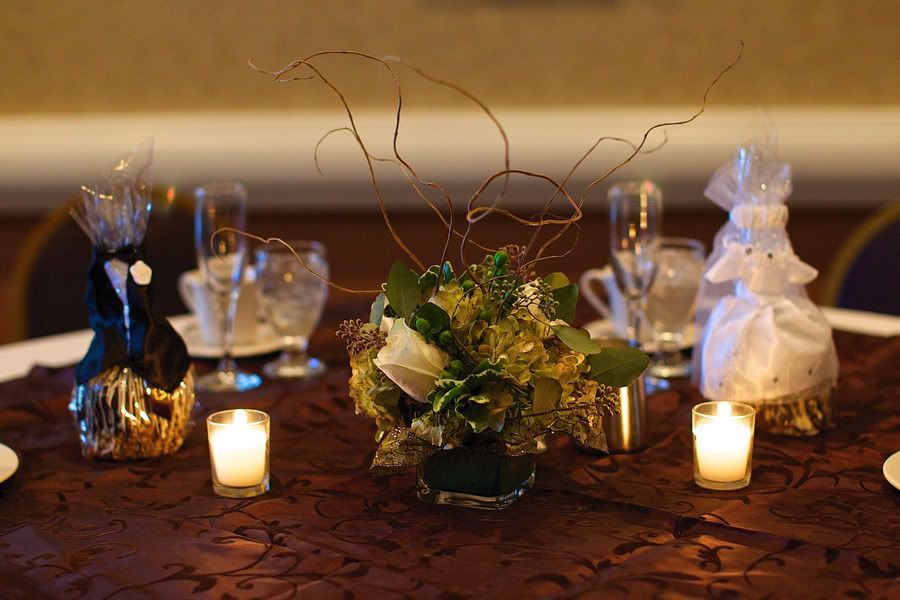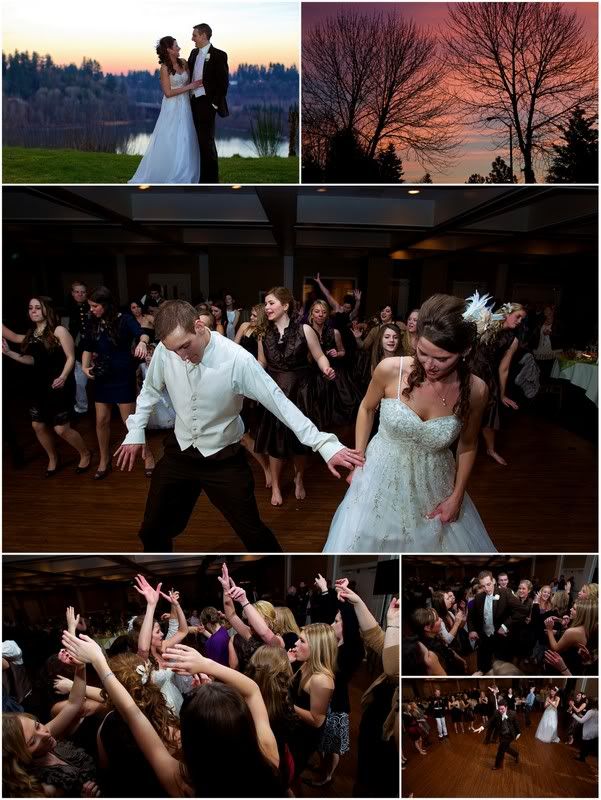 Love the idea of handing out sparklers for your grand send off after the reception. Always makes for a fabulous photo opp.
Big congrats to the happy couple on a spectacular wedding, and thank you to Aric & Angie Photographers for submitting these photos.
Happy weddings!

Reception Venue: Red Lion Hotel
Ceremony Location: Evergreen Christian Community
Photographer: Aric & Angie Photographers
Hair Stylist: Stagework Hair Design
If you would like to see your wedding photos featured on our blog, feel free to email them to onasweetnote@weddingstar.com or submit them through your Two Bright Lights account.
Please include the name of the happy couple, wedding date and location, vendors, and any other information you'd like to include about the venue, decor and overall theme or inspiration of the wedding.
If you are not the photographer then you must get permission to use their photos before you submit them, and please include their name and website for photo credit purposes. Photos will be featured as space permits.
Of course, we would love to see our own stuff in action! If you have photos featuring any of our Weddingstar products, please submit them.

Like us on Facebook
Follow us on Twitter
Pin with us on Pinterest