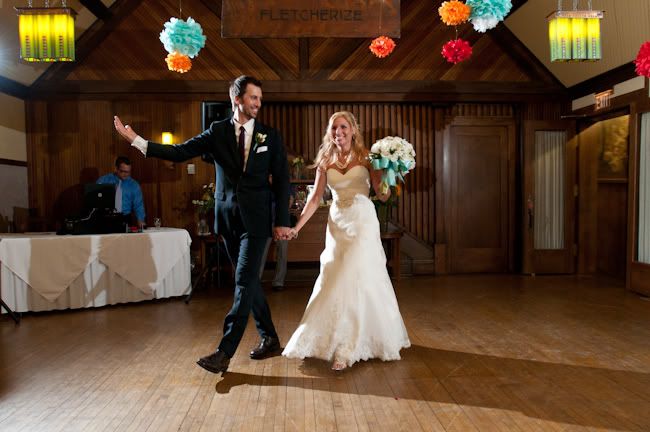 A romantic summery ceremony and a lively reception with a fun-filled party atmosphere — complete with silly string, might I add — makes this wedding at the farm completely unforgettable.
Sarah O'Mara and Alex Krause were married on September 3, 2011 in East Aurora, New York, United States.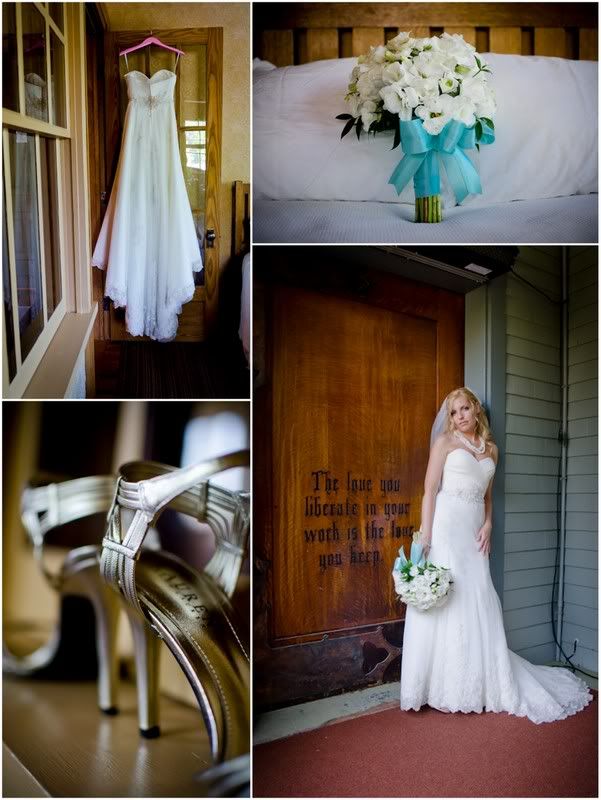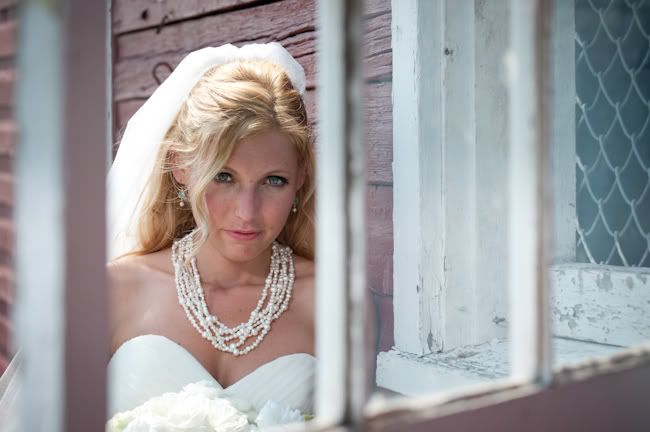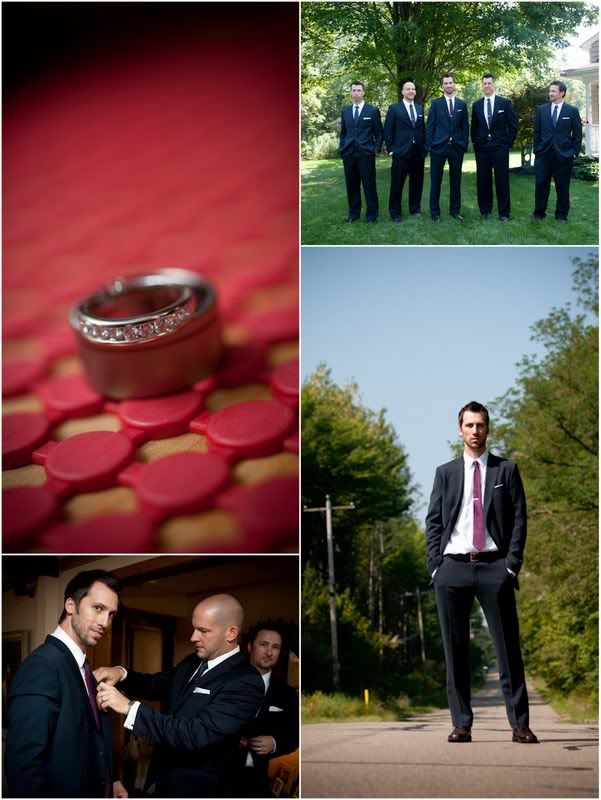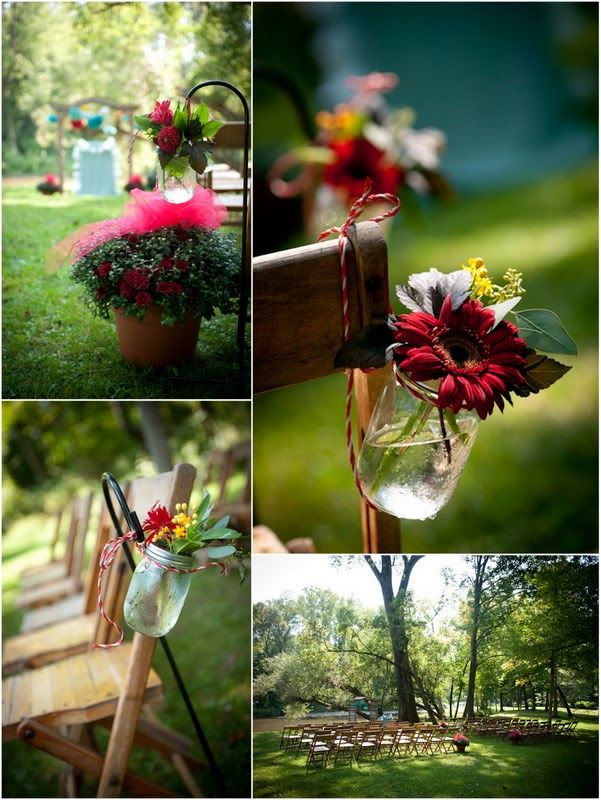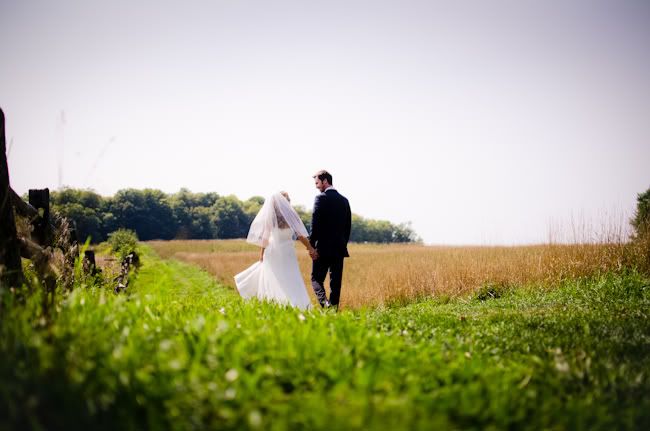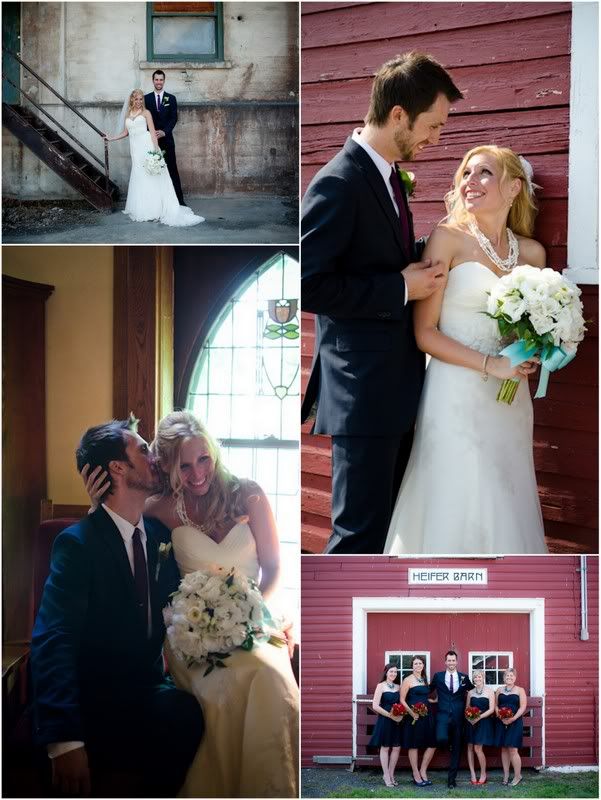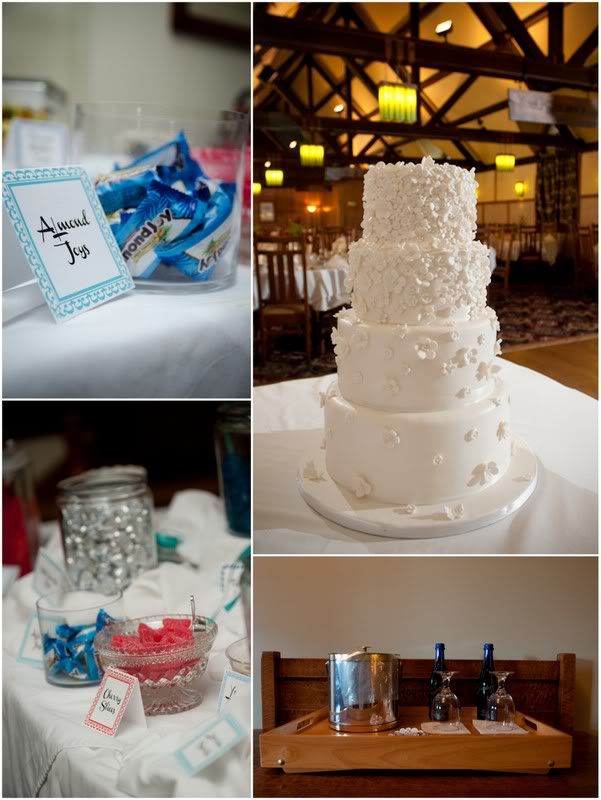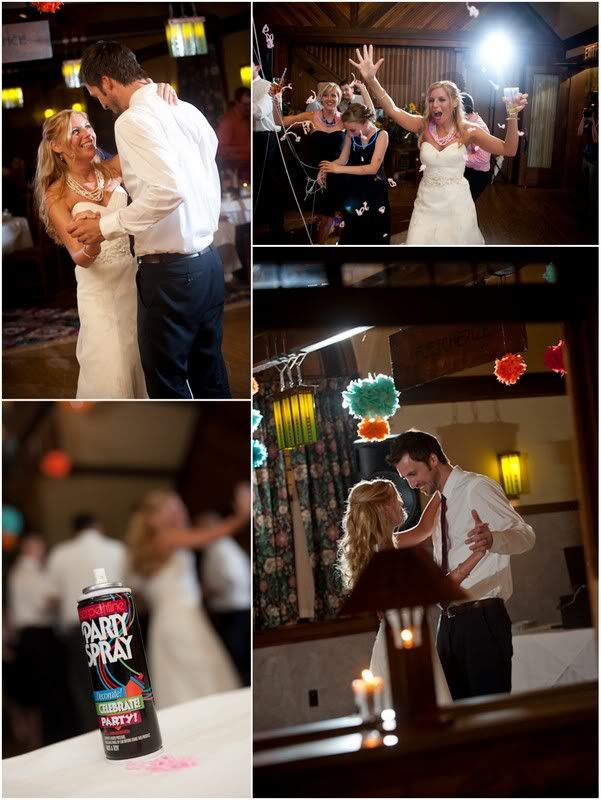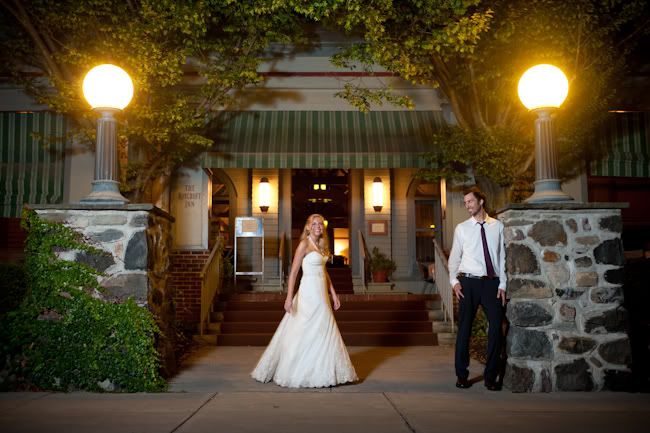 From the photographer:

The ceremony was at a beautiful garden setting called O'Brien's Sleepy Hollow, then we were off to the historical Knox Farm for photos and another historical location for the reception, Roycroft Inn.
Sarah and Alex are so into each other, and the moment that got me was watching Alex's face while he waited for Sarah to make the walk down the aisle. There was a small jewelry malfunction so as he waited, looking back and forth for her to make an appearance, he mumbled to himself "this is crazy", referring to the wait. It's the emotional stuff that gets me during weddings.
They had a beautiful party with warm wood-tone backgrounds, arts & crafts designs and Dark n' Stormy, their favorite drink, as the main drink of choice during cocktails. Not going to lie, I snuck a taste at the end of the night — my new favorite drink!

Big congratulations to the happy couple on such a romantic barnyard wedding, and thank you to Onion Studio for sending us these photos!
Happy weddings!

Ceremony venue: O'Brien's Sleepy Hollow
Reception venue: Roycroft Inn
Photographer: Onion Studio
Cake: Butterwood Desserts
Flowers: Flowers by Nature
Wedding Dress: WToo (division of Watters Brides), purchased at MA Carr in Orchard Park
Bridesmaid dresses: J.Crew
If you would like to see your wedding photos featured on our blog, feel free to email them to onasweetnote@weddingstar.com or submit them through your Two Bright Lights account.
Please include the name of the happy couple, wedding date and location, vendors, and any other information you'd like to include about the venue, decor and overall theme or inspiration of the wedding.
If you are not the photographer then you must get permission to use their photos before you submit them, and please include their name and website for photo credit purposes. Photos will be featured as space permits.
Of course, we would love to see our own stuff in action! If you have photos featuring any of our Weddingstar products, please submit them.
Like us on Facebook
Follow us on Twitter
See us on Pinterest