I know you all love real wedding features, so here is another treat for you. This lavender wedding took place in sunny Jamaica, exactly where I would like to be right now!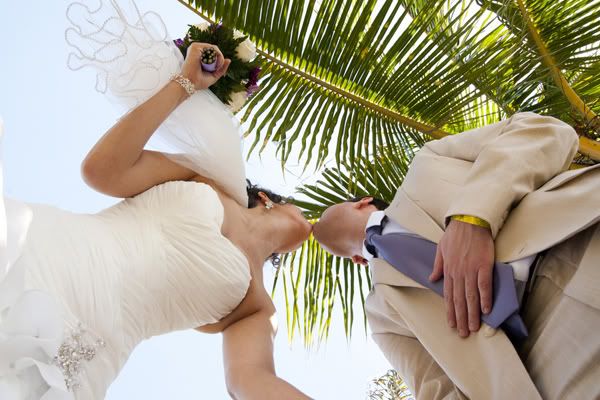 Tip: Wrapping a colored sash around your chair covers is a great idea. Most chair covers are very bland so the extra color and texture helps to finish them off.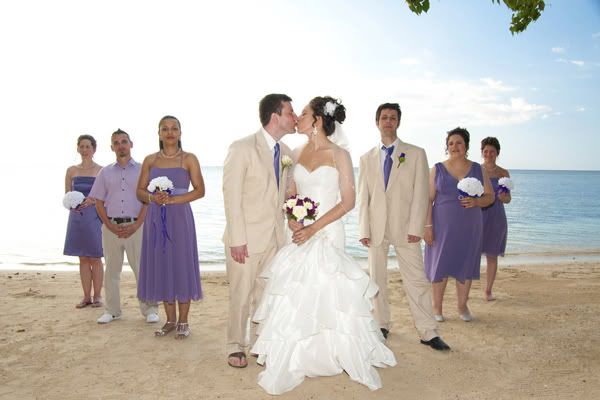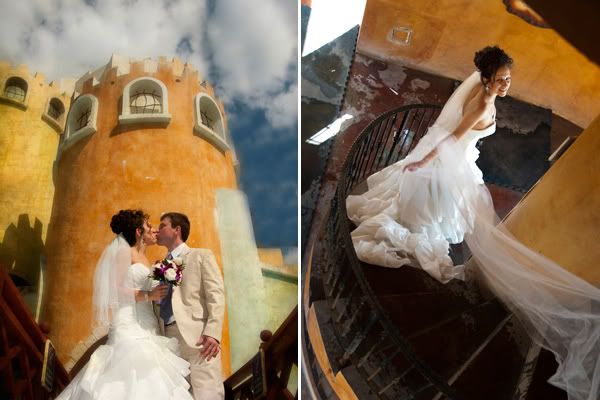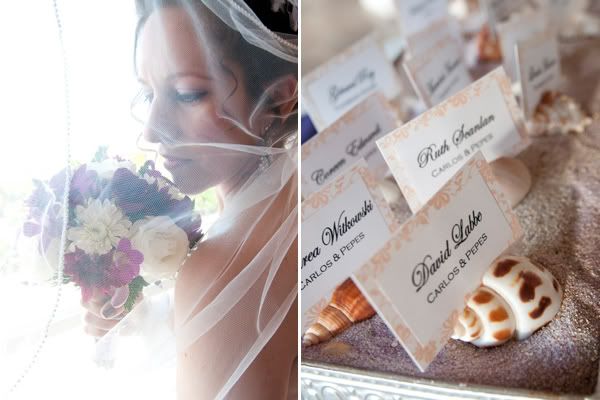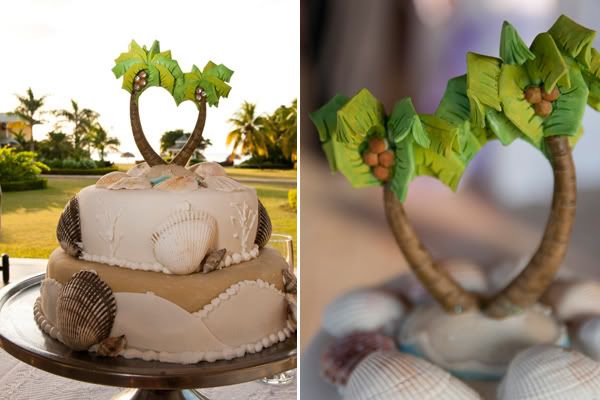 It is incredible how many shell themed wedding cakes have been popping up recently. What do you think of them?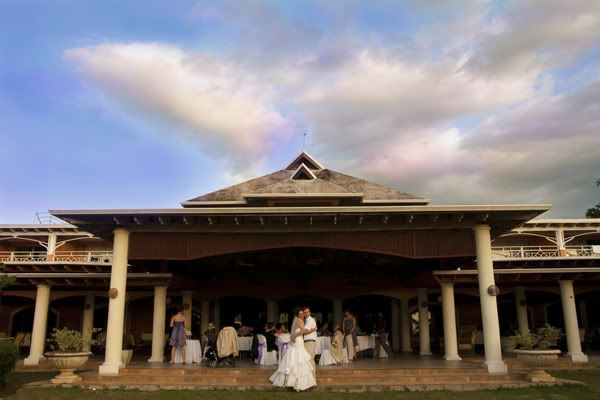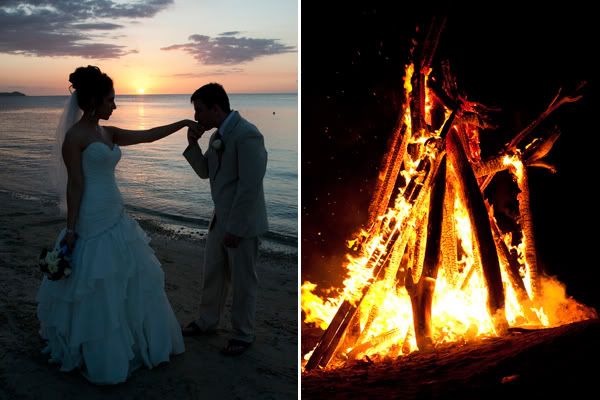 You probably thought that I was all done there didn't you?
Not even close! You see, the real reason that I chose to feature this wedding wasn't the lovely seaside ambiance – it was the Bride and Groom's photoshoot.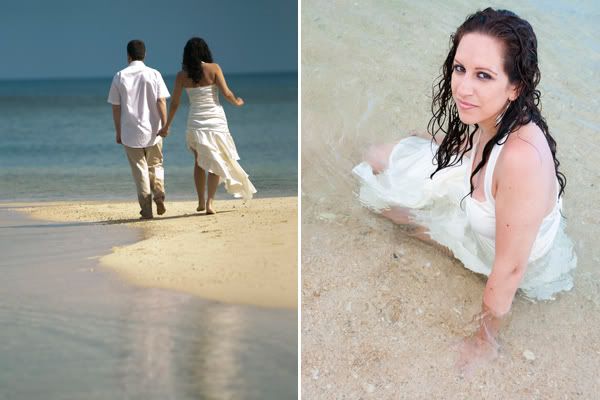 I wanted a chance to show you what is possible if you step away from the traditional wedding photo style. The result isn't some stock photo that you can find for a dime a dozen, instead you end up with something much, much better than that.
You end up creating memories.
Feast your eyes on these photos and imagine what it would be like to look at them in the coming years and remember doing something so brave and adventurous together.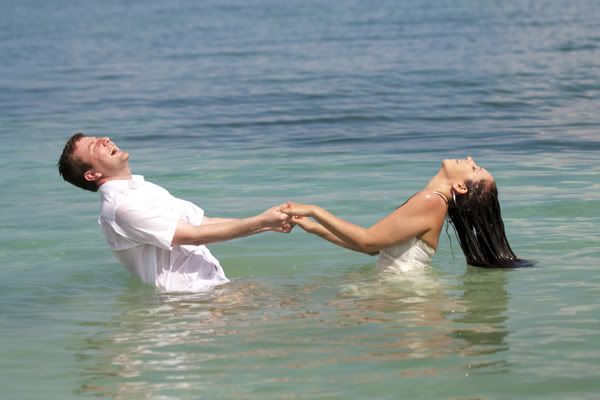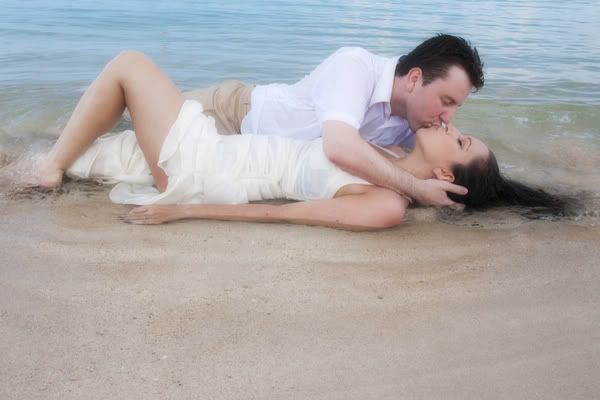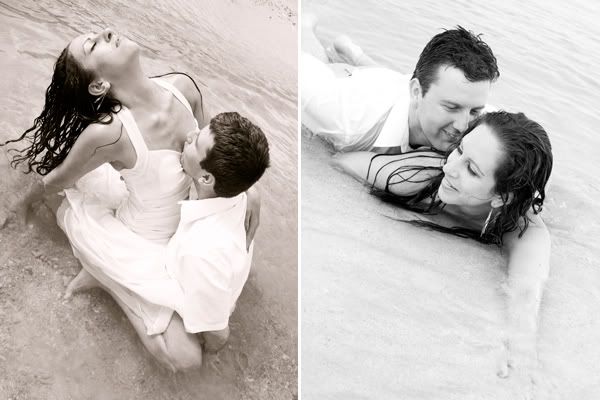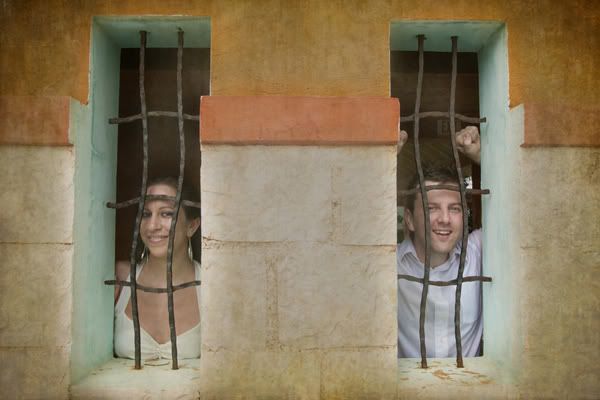 You don't have to ruin your wedding dress for a photoshoot, Sanda wore a different dress for these watery creations! Doing a shoot like this also means that it doesn't have to be done on your wedding day, how long do you really want to pose for photos when you are meant to be celebrating?
Thanks so much to Kim Chapman Photography for submitting this wedding to us!
See you Monday!