The bright pops of color in the decor are the perfect accompaniment to the gorgeous sunny day that Nicole and Mike had for their wedding. The venue, flowers and table settings are gorgeous – I particularly love the detail in the folded wedding napkins.
The sand ceremony is a great way to include loved ones in the ceremony. In this case the two larger vases were for the bride and groom and three smaller nesting vases were used by the groom's children.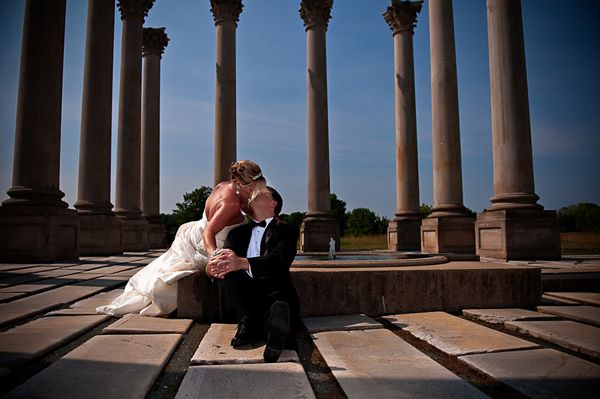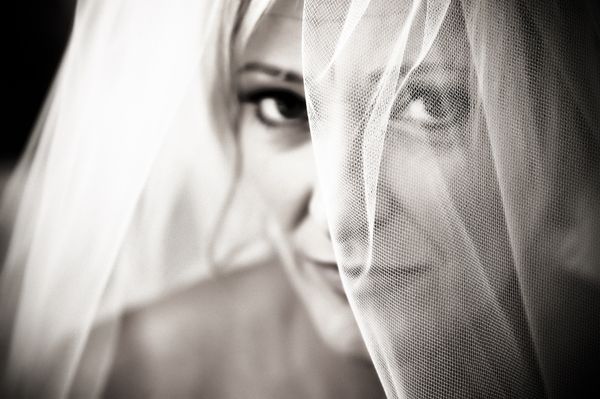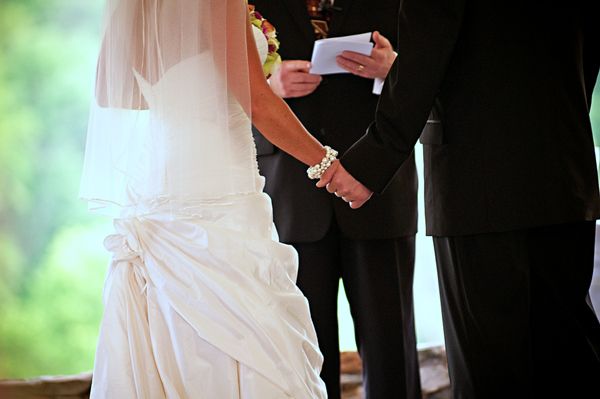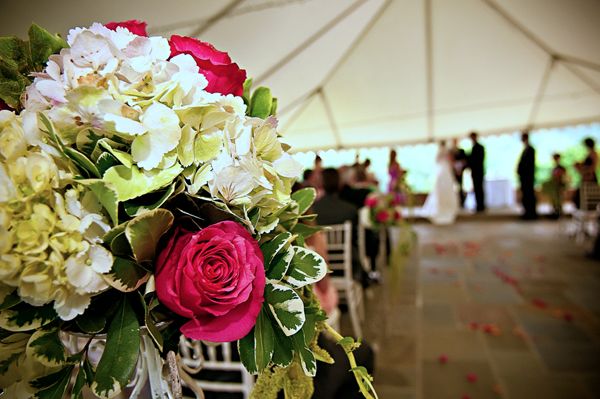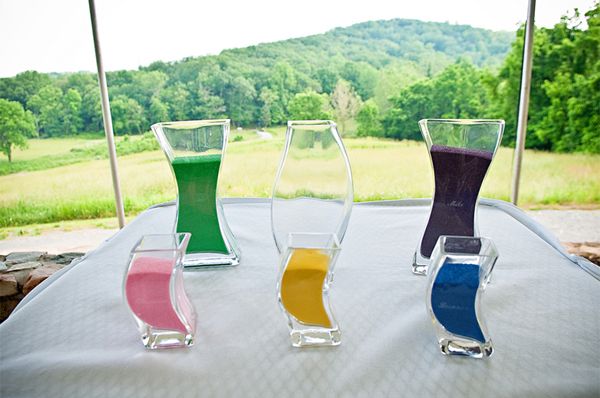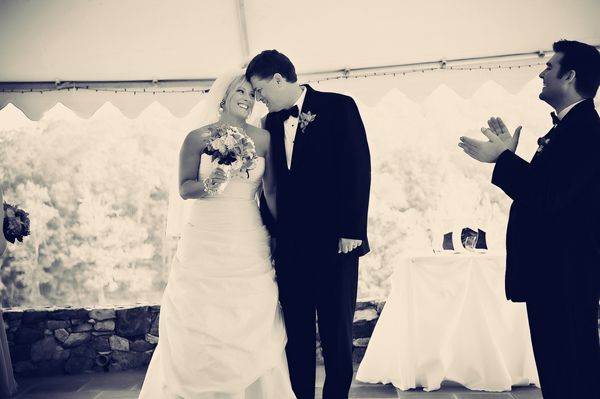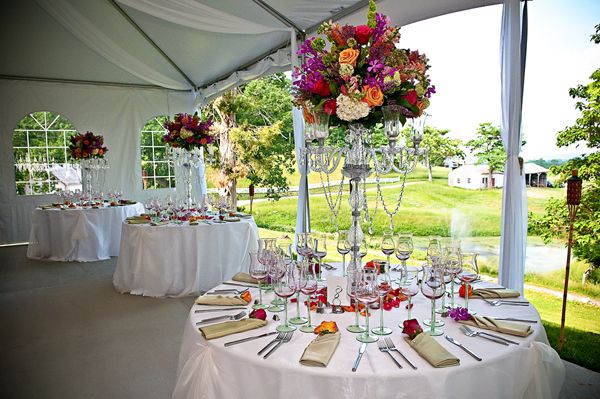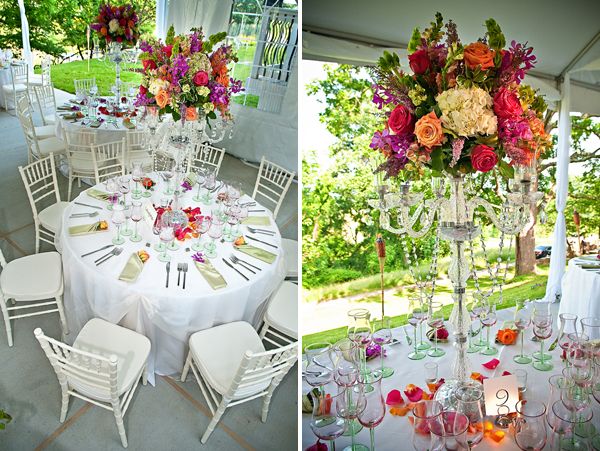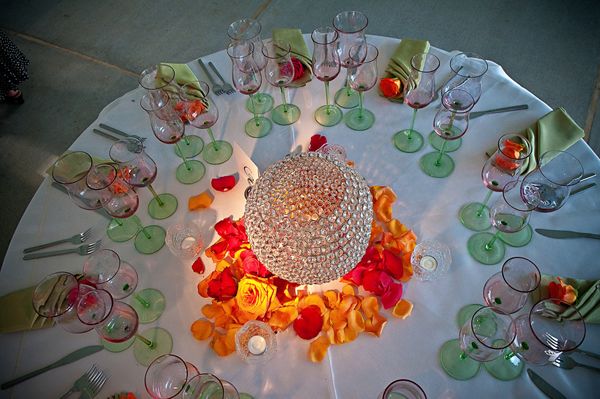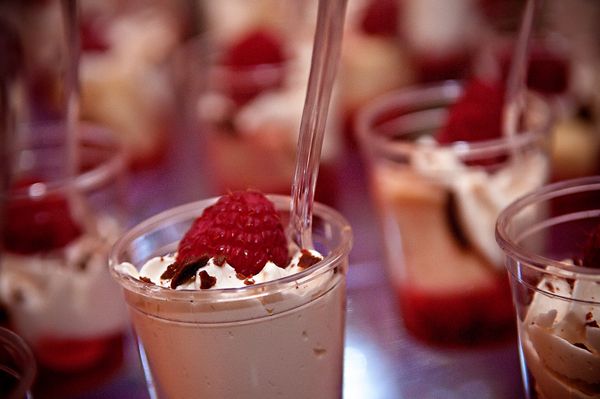 The path of sparklers is a dazzling 😉 way to exit a wedding – love it!
Thanks so much to Ever After Visuals for submitting this gorgeous wedding!
From the photographer:

Saturday, May 29th started off at Merriweather Manor, the location for both the ceremony and reception. Merriweather Manor, a Georgian colonial built in 1770, that sits on top of a cozy enclave within the foothills of the Blue Ridge mountains. Nikki and her bridesmaids, One of our favorites moments would have to be when the groom sees his bride for the first time. Nikki and Mike chose to see each other before the actual ceremony. As Nikki tapped him on the shoulder, he turned to see his soon-to-be wife. The emotions that appeared on Mike's face as he looked her over from head to toe. Mike's mouth dropped in what could be described as awe. He smiled, and that smile turned into a laugh. Nikki turned to us with a knowing look and smiled, a big beautiful smile that, looked like pure happiness. Her smile seemed to say to us THIS is why I am marrying this man! We love unique traditions during the ceremony; including a sand ceremony was poignant and this wasn't just for Mike and Nikki, but also for Mike's two daughters; Ashley, Alex; and son, Brennan. Sand was poured, vows were said, tears were shed and a kiss was shared to bring two people together, never to part. The rush of emotions across the faces of a bride and groom after the kiss is often a pinnacle at a wedding and Nikki's face proved to be no exception. The centerpieces were gorgeous!! Vibrant colors were everywhere. Glasses in festive hues decorated the tables.

Congratulations to the happy couple!
Photographer: Ever After Visuals
Hair Stylist: The UpDo Specialist
Caterer: Purple Onion Catering Co.
Event Planner: True Wedding Events
Floral Designer: Holly Chapple Flowers,Capital Décor and Events
Reception Venue: Merriweather Manor
Dress Designer: Priscilla of Boston
Cake Designer: Cakes by Wanda
DJ: Megawatt, Inc
If you would like to see your wedding photos featured on our blog, feel free to email them to onasweetnote@weddingstar.com or submit them through your Two Bright Lights account.
Please include the name of the happy couple, wedding date and location, vendors, and any other information you'd like to include about the venue, decor and overall theme or inspiration of the wedding.
If you are not the photographer then you must get permission to use their photos before you submit them, and please include their name and website for photo credit purposes. Photos will be featured as space permits.
Of course, we would love to see our own stuff in action! If you have photos featuring any of our Weddingstar products, please submit them.
Like us on Facebook
Follow us on Twitter
See our pins on Pinterest