Amanda + Dex were married on April 14th, 2012 in a soiree all their own! With the mix of  bold colors like teal and pink with classic black,  their spring wedding was the perfect mix of fun and formality! I especially love how the pictures capture the couples fun-loving attitude with shots that show romance and playfulness. Don't miss our very own "Bride Ready to Hit  A Home Run with Groom Pitching" cake topper, which has a great cameo in Amanda and Dex's wedding photos too! This wedding looks like it was a blast – enjoy!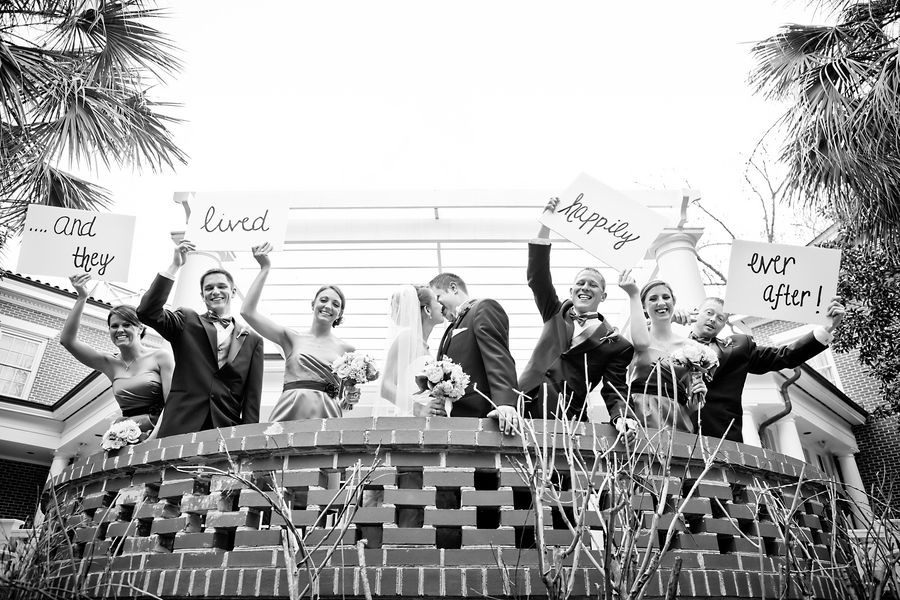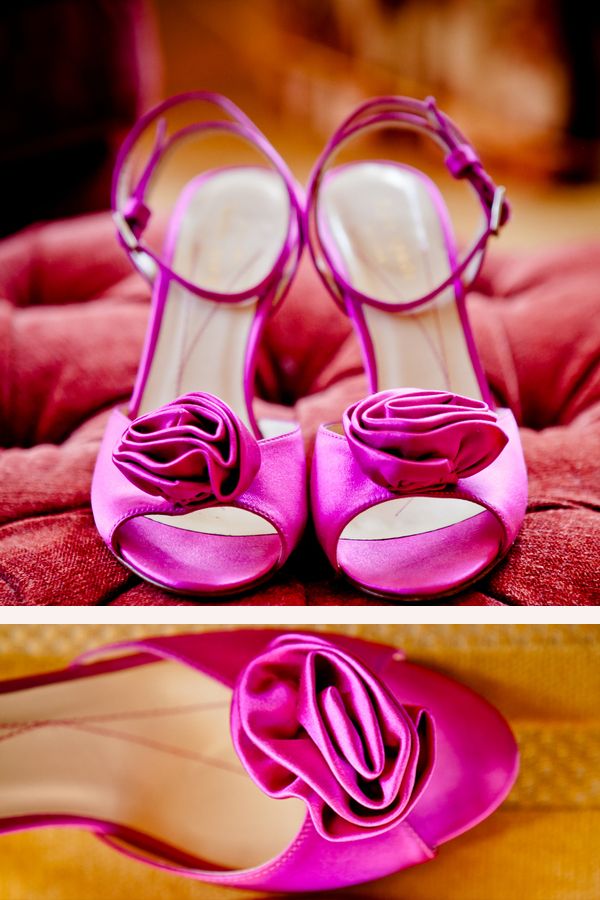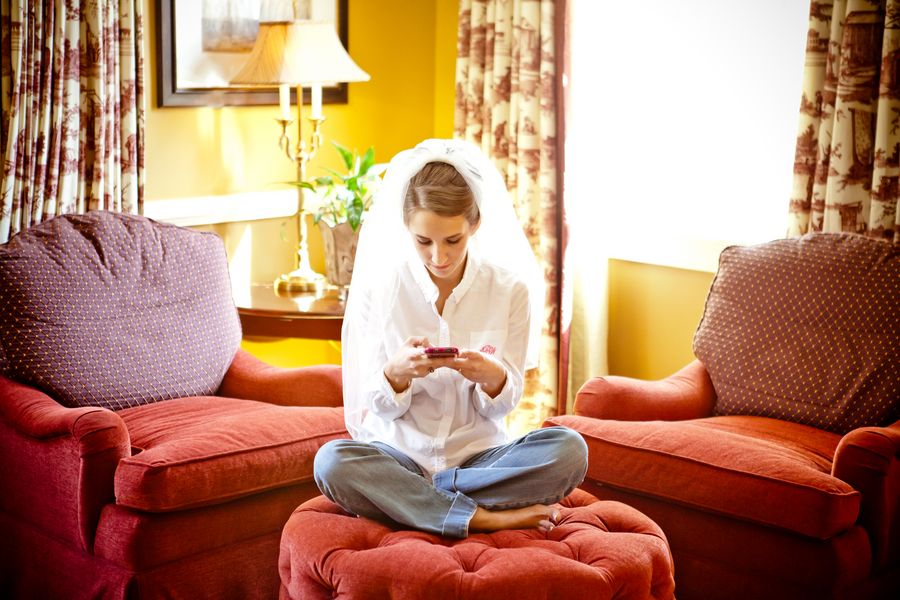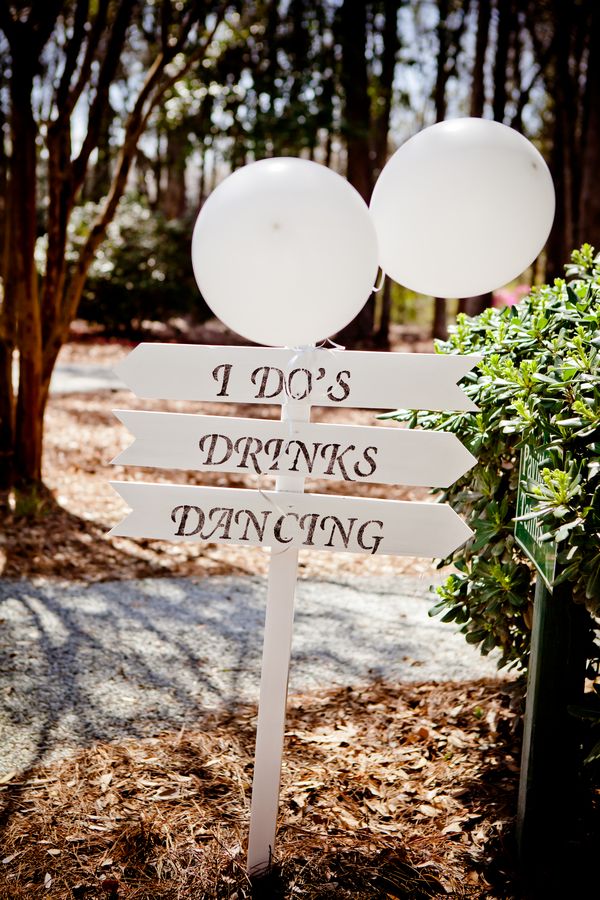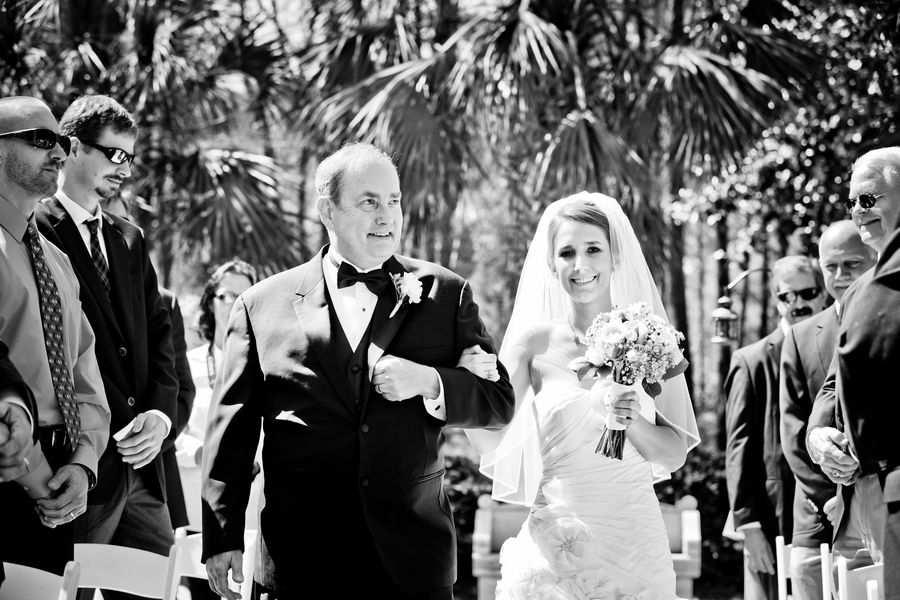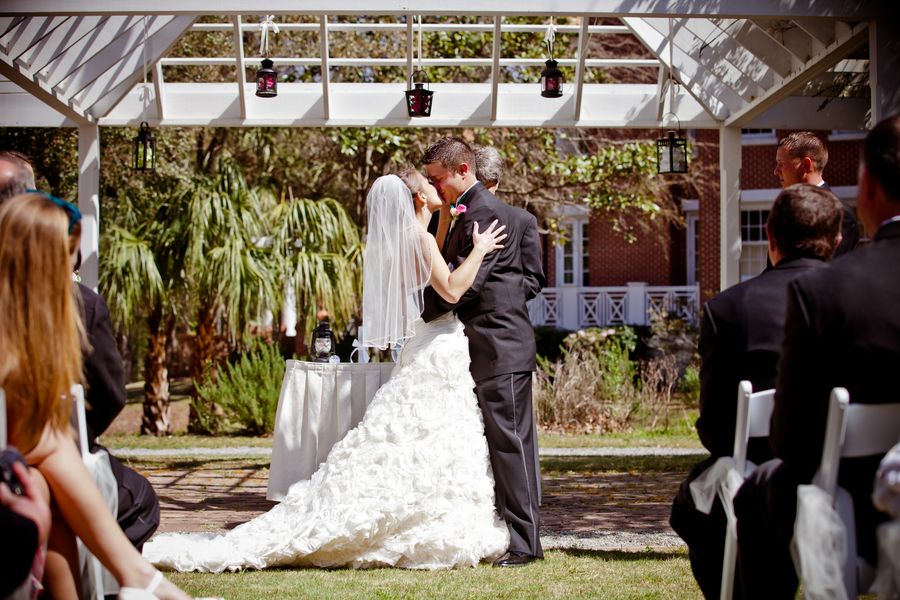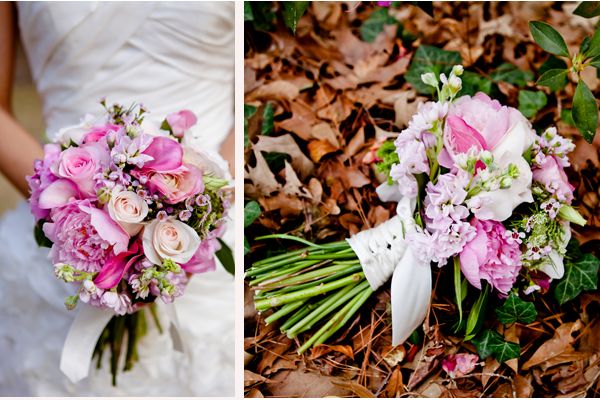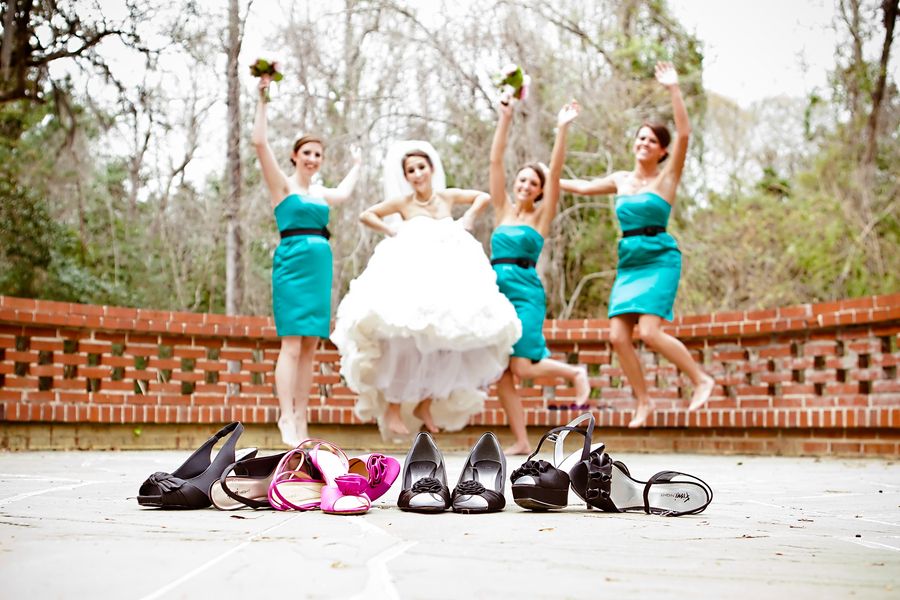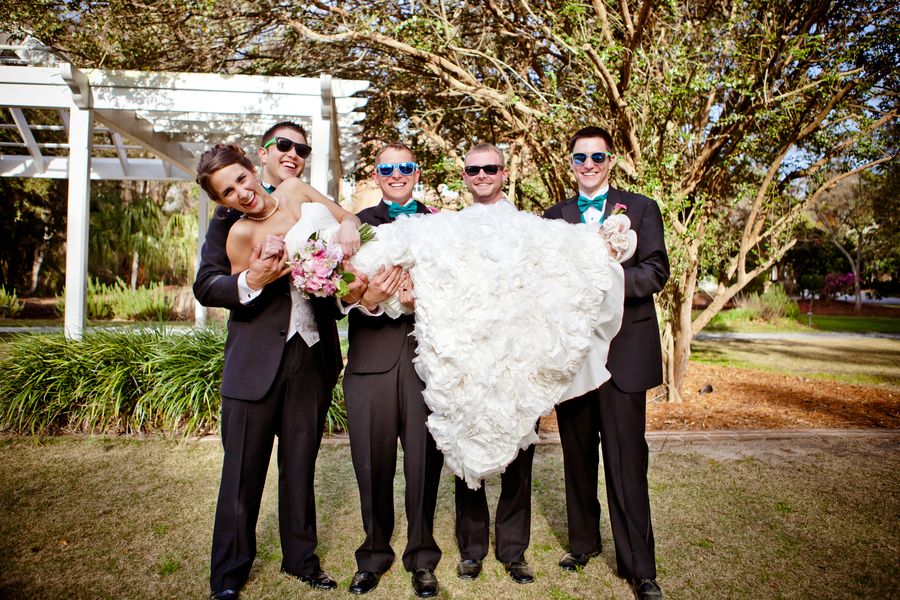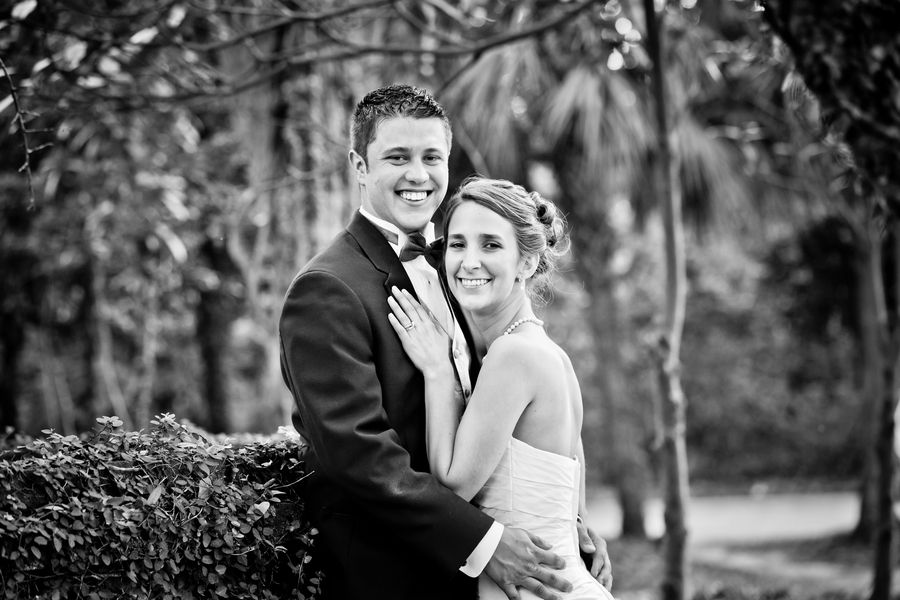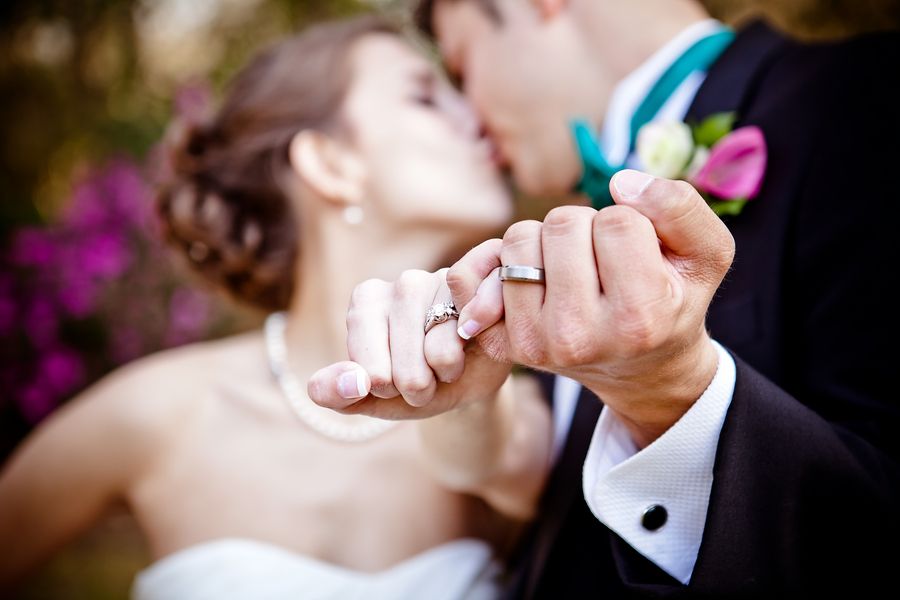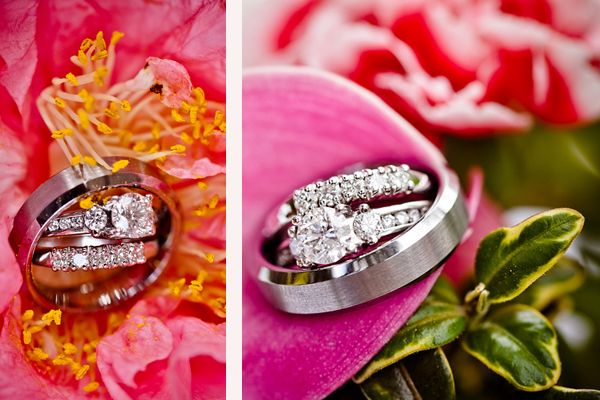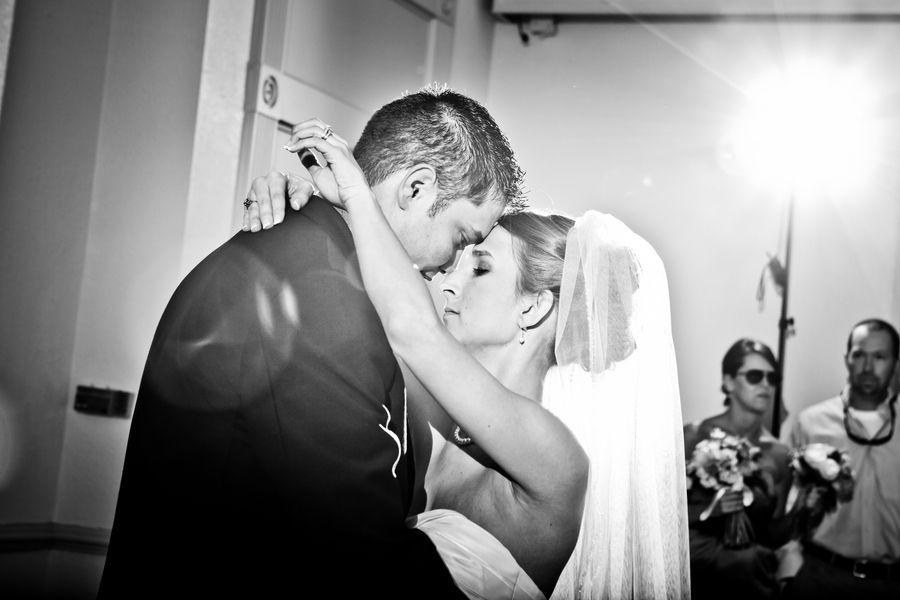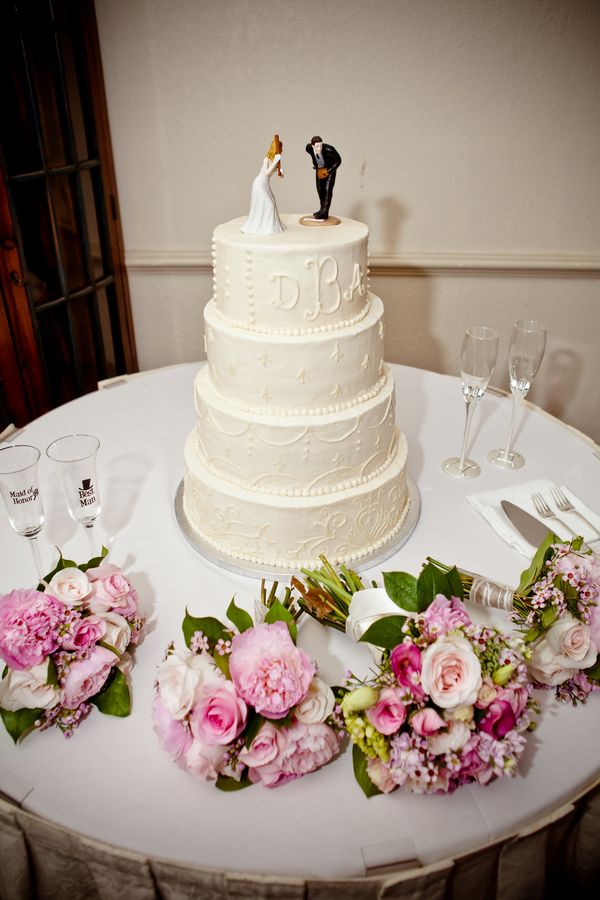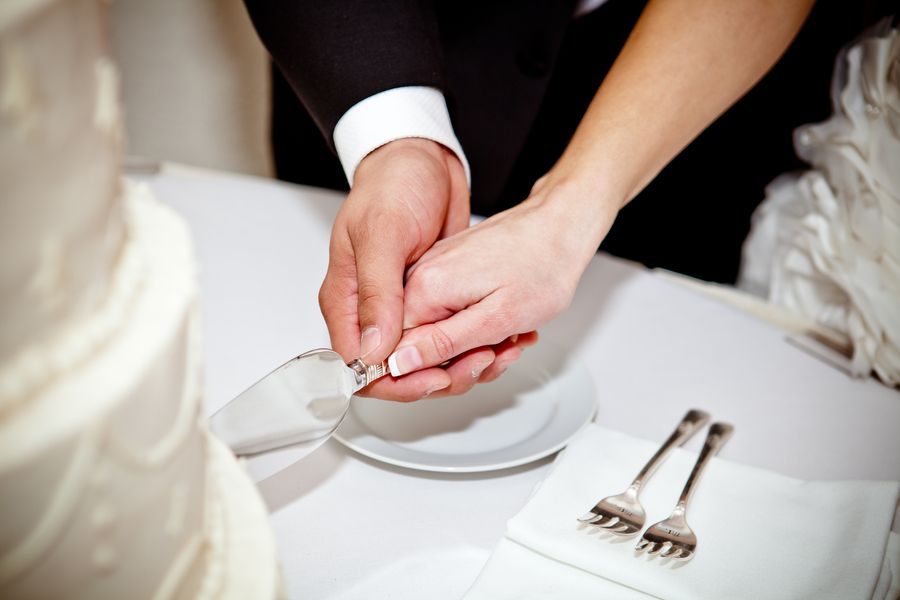 Thanks again to Chi Photography of Charleston for sharing this incredible wedding!
From the Bride::

How you met: We met in middle school. We went all through school together and after college were reunited.
Unforgettable wedding moment: Our first dance.
Something old: My pearls given to me by my great grandmother.
Something new: My dress & my shoes.
Something borrowed: My great grandmother's ring which had been given to my aunt and then given to my cousin. My cousin gave me the ring to wear as my something borrowed the night before our wedding day.
Something blue: Monogrammed piece of fabric sewed into my dress with my new initials on
it.

Congratulations to the happy couple!

Photographer: Chi Photography of Charleston // Hair Stylist: Shear Excellence // Caterer: The Woodlands Inn // Floral Designer: On A Limb Floral Studio // Musicians: Palmetto Strings // Reception Venue: Woodlands Inn // Invitation Designer: Polka Dot Papers // Dress Store: David's Bridal // Cake Designer: Martha Feil // DJ: Rick Rush DJ Service // Shoes: Kate Spade // Transportation: Bob Turner // Tuxedo and Mens Attire: Men's Warehouse // Officiant: Glen Greenwell
If you would like to see your wedding photos featured on our blog, feel free to email them to onasweetnote@weddingstar.com or submit them through your Two Bright Lights account.
Please include the name of the happy couple, wedding date and location, vendors, and any other information you'd like to include about the venue, decor and overall theme or inspiration of the wedding.
If you are not the photographer then you must get permission to use their photos before you submit them, and please include their name and website for photo credit purposes. Photos will be featured as space permits.
Of course, we would love to see our own stuff in action! If you have photos featuring any of our Weddingstar products, please submit them.
Like us on Facebook
Follow us on Twitter
See our pins on Pinterest