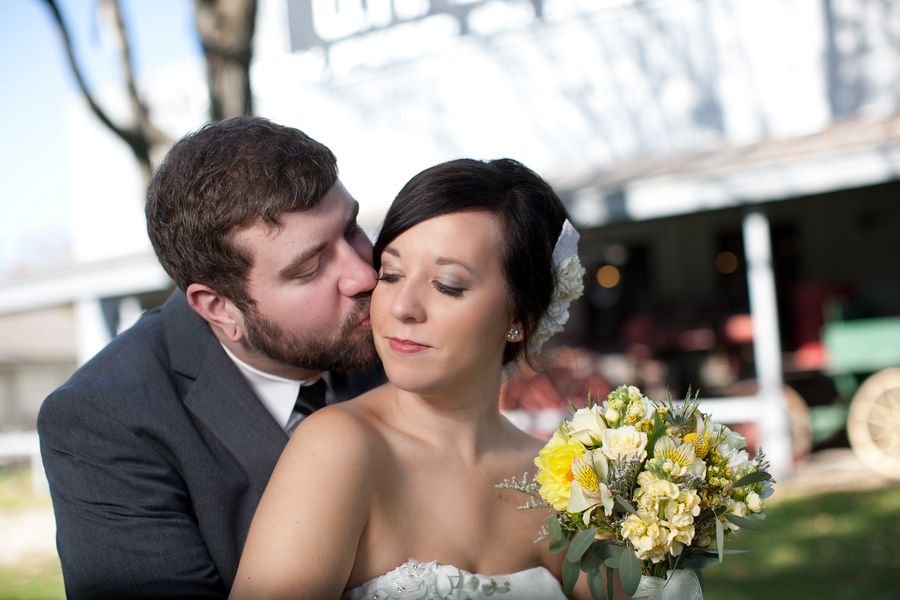 Even if you haven't yet seen Disney-Pixar's animated film Up, on which this wedding (and Nate's adorable proposal) was based, you will still enjoy the bright yellows and purples, absolutely fall in love with the bride's stunning dress and headpiece, and appreciate all of the fun little details.
Rachel and Nate Seitz were married on October 15, 2011 in Richmond, Indiana, United States.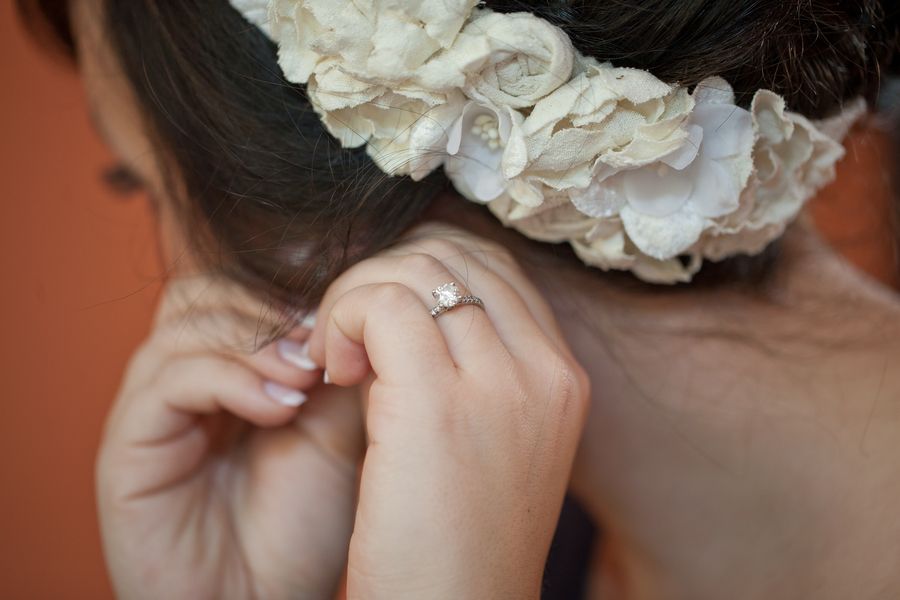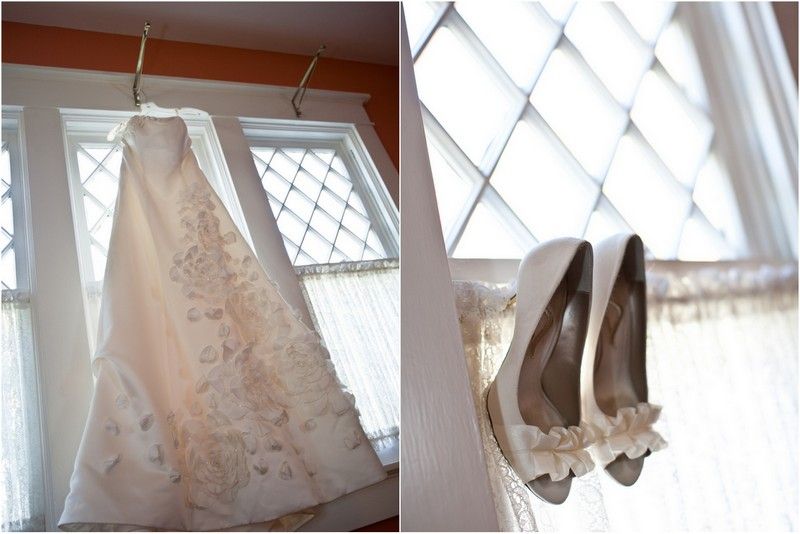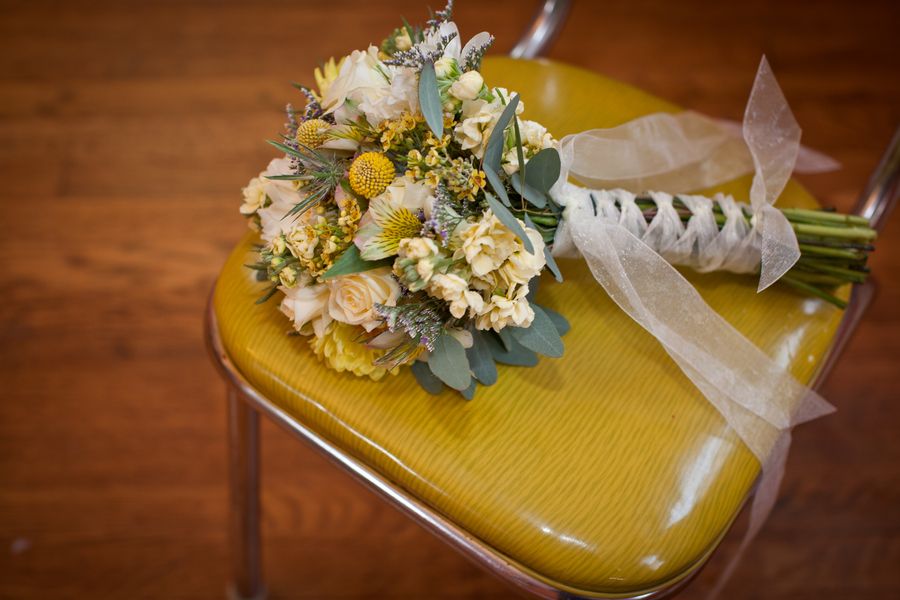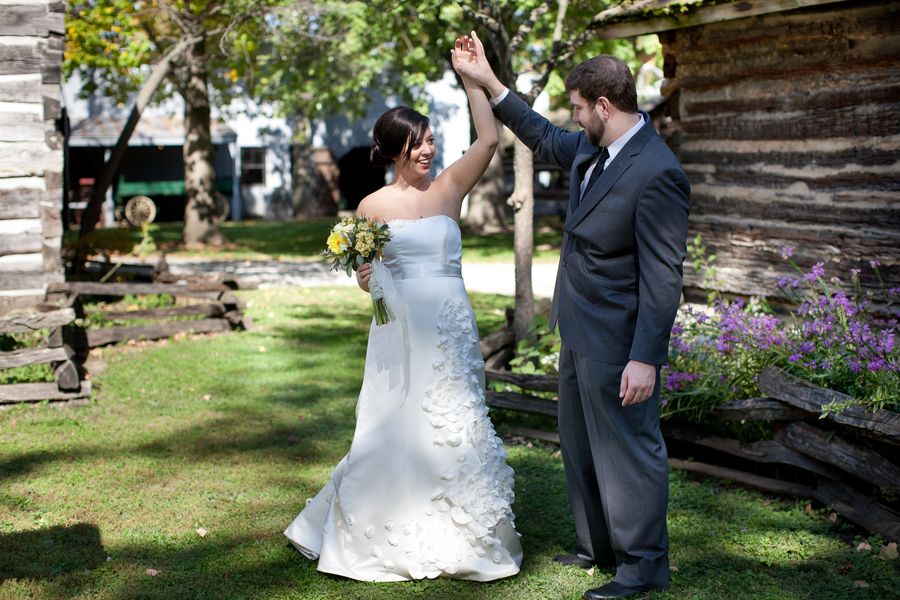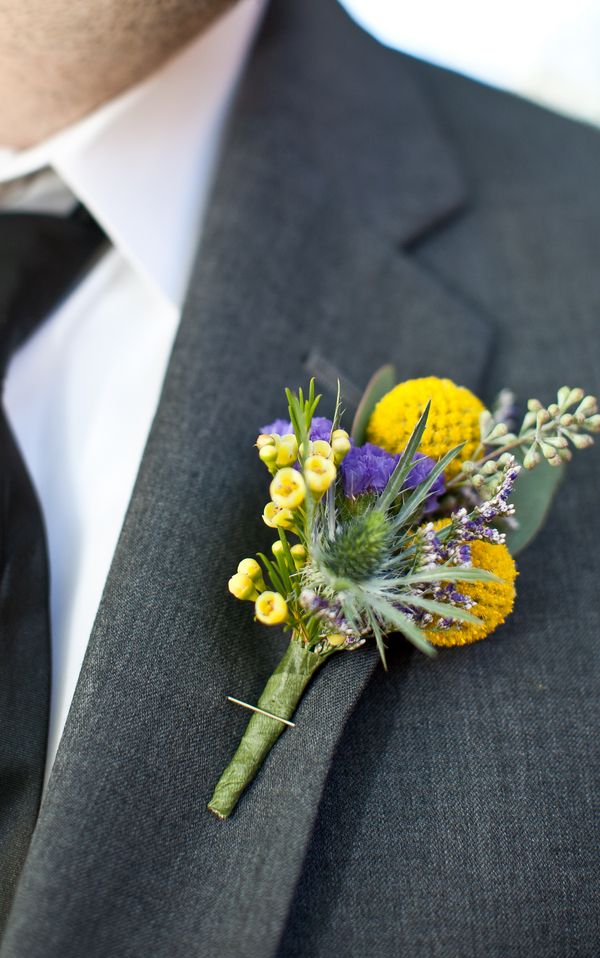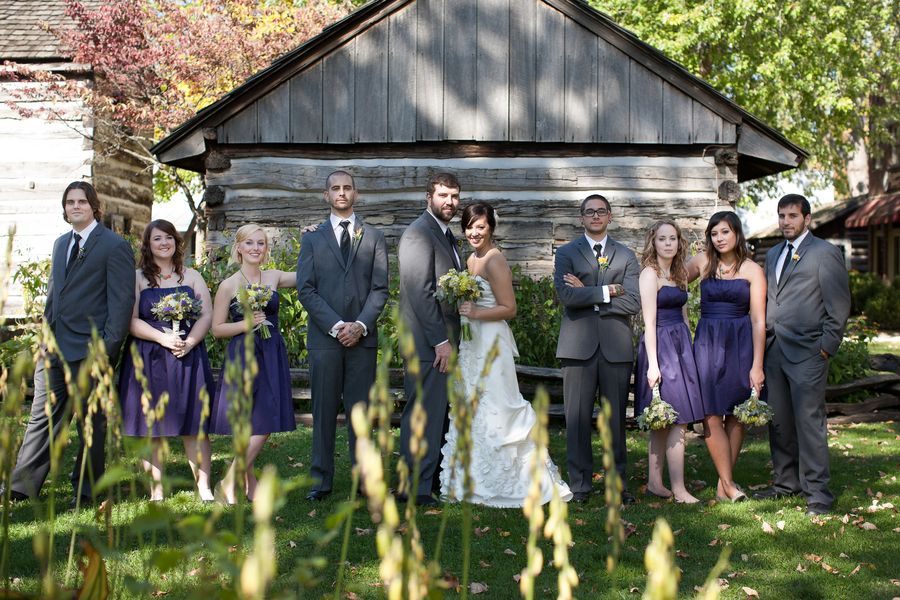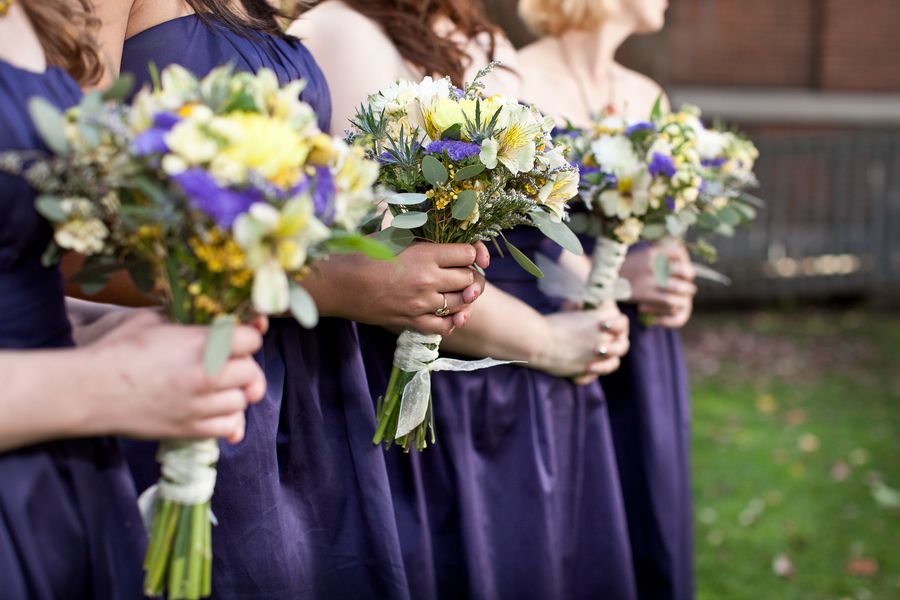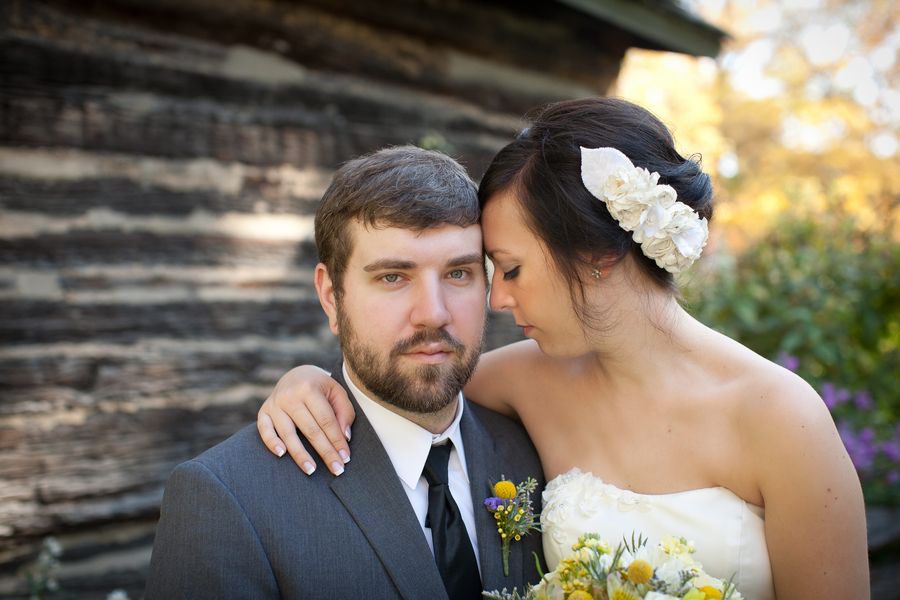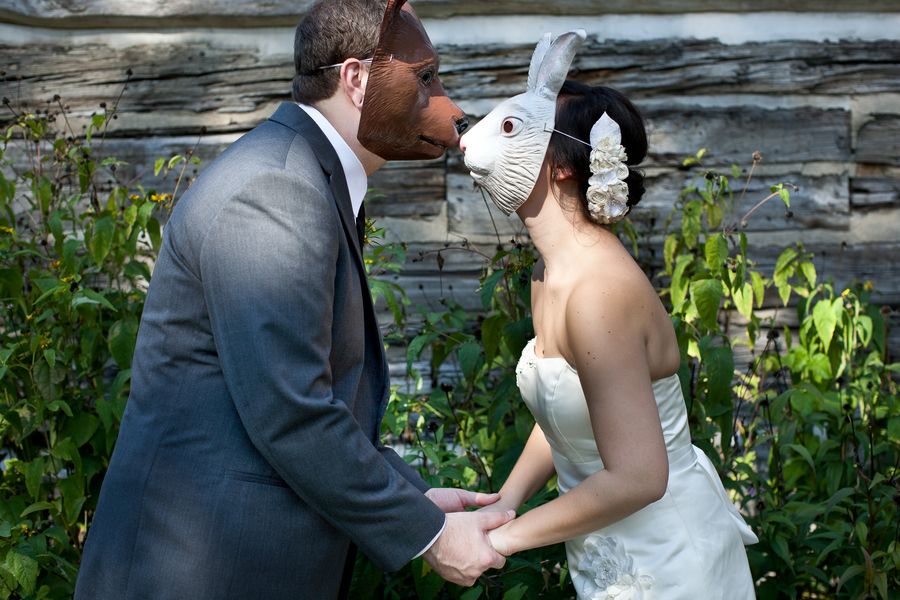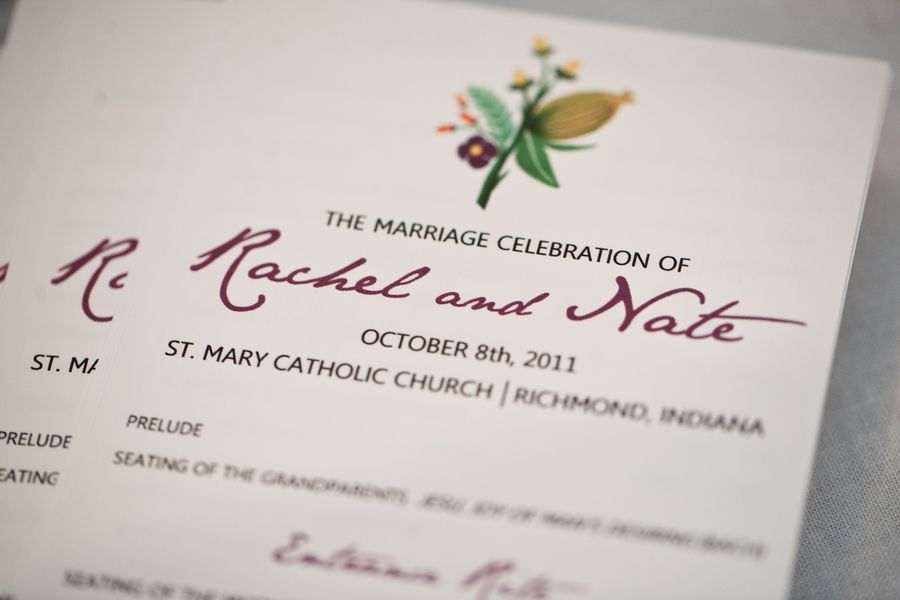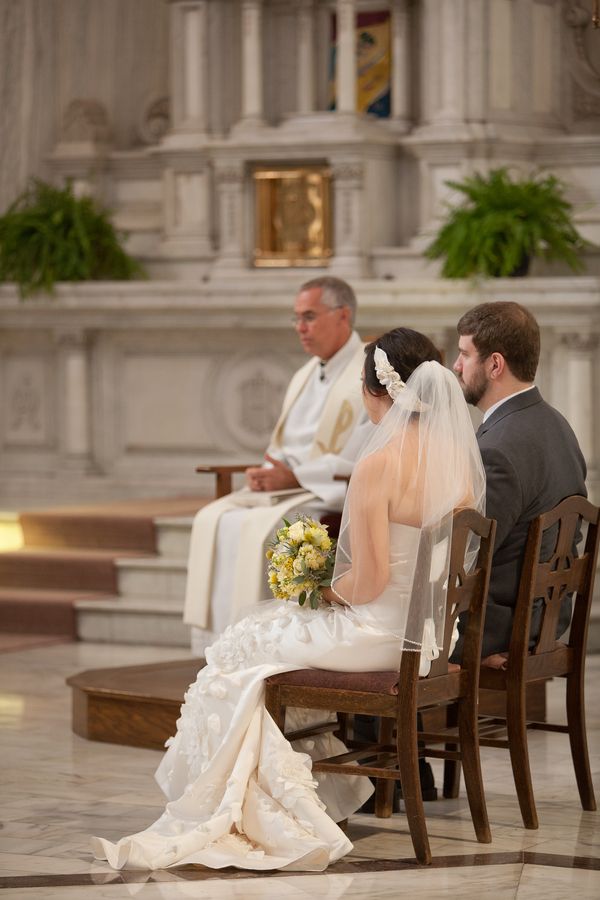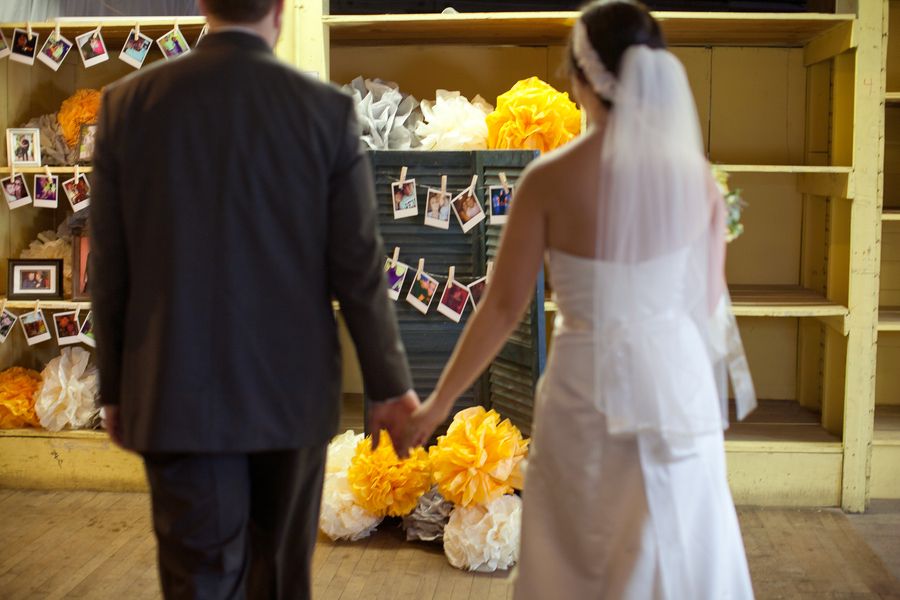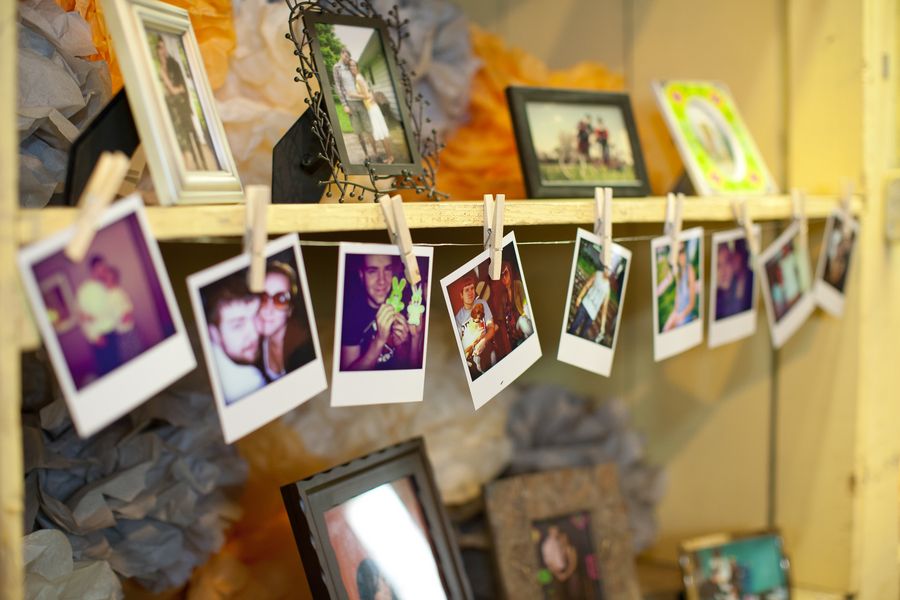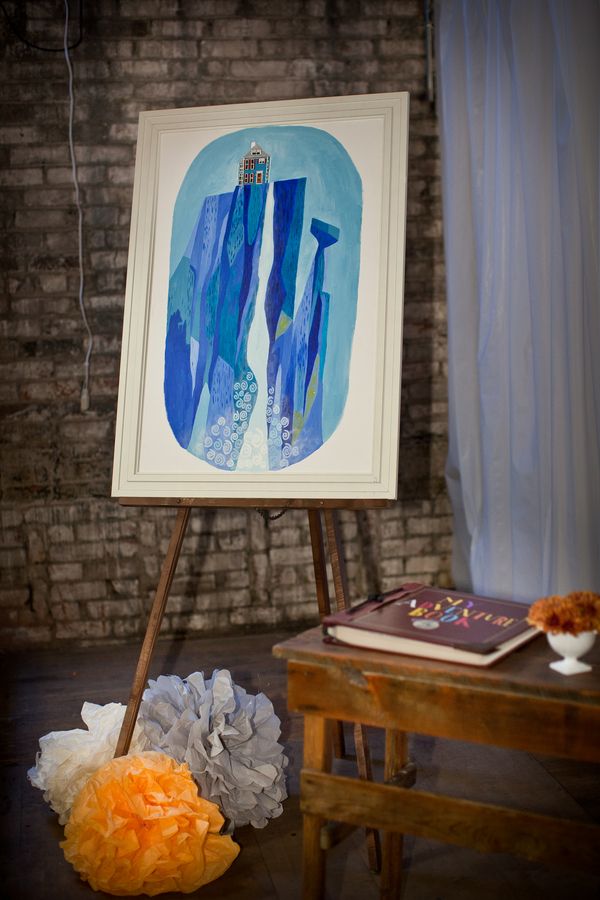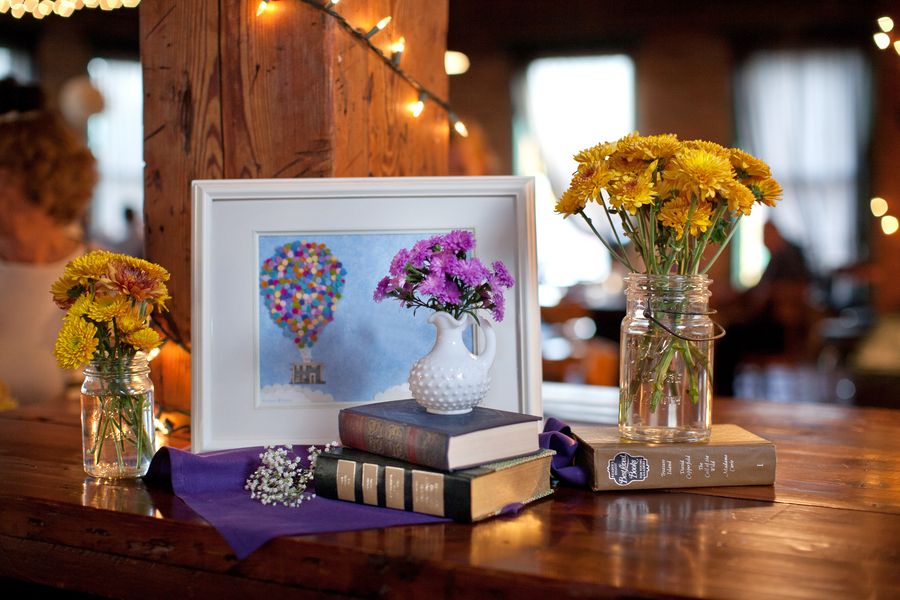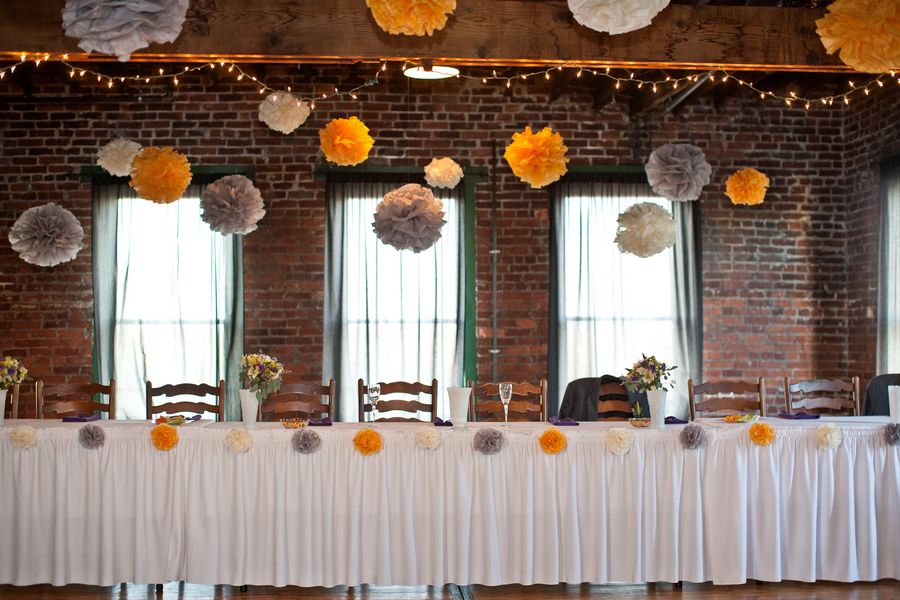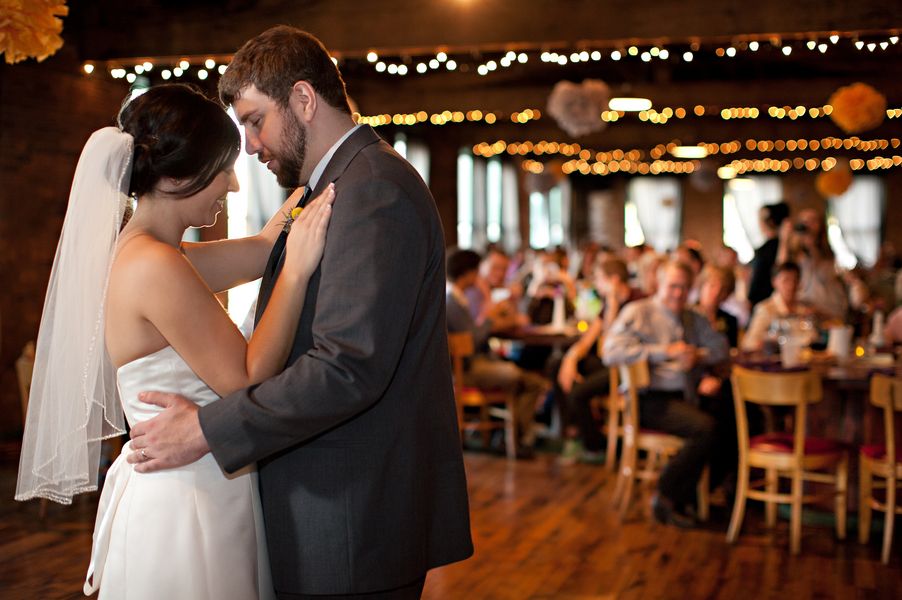 Their love story, from the words of their photographer:

After a two year reprieve, Rachel and Nate found their way back to each other. They picked up right where they left off and time spent together resulted in a proposal from Nate.
They relate to and love the story of Carl and Ellie Fredrickson in the movie "Up". In the story, they met as children, were best friends and looked at life as an adventure they were on together.
In the movie Eliie keeps a scrapbook of their former and future adventures. She calls this their "Adventure Book". When Nate proposed to Rachel, he took her to the park and sat on a swing where they had their first date as kids. Nate gave Rachel a replica "Adventure Book" scrapbook that he had made by hand, and it had an engagement ring tucked into the first page. He then asked her if she would be willing to start a new adventure with him.
Details of their love for this story and each other were woven into their wedding. The scrapbook Nate made and used to propose to Rachel was on an end table as guests entered the reception. A painting (painted by Nate's sister) was next to the scrapbook; a replica of the one Carl and Ellie kept above their fireplace only it was Rachel and Nate's house on top of Paradise Falls.
Rachel and Nate are such a uniquely happy couple and their day reflected their personalities in a beautiful way.

Such a sweet story. Thank you to Susanna Tanner Photography and big congrats to Rachel and Nate!
Happy weddings!

Photographer: Susanna Tanner Photography
Reception Venue: 4th Floor Blues Club
Please include the name of the happy couple, wedding date and location, vendors, and any other information you'd like to include about the venue, decor and overall theme or inspiration of the wedding.
If you are not the photographer then you must get permission to use their photos before you submit them, and please include their name and website for photo credit purposes. Photos will be featured as space permits.
Of course, we would love to see our own stuff in action! If you have photos featuring any of our Weddingstar products, please submit them.
Like us on Facebook
Follow us on Twitter
See our pins on Pinterest