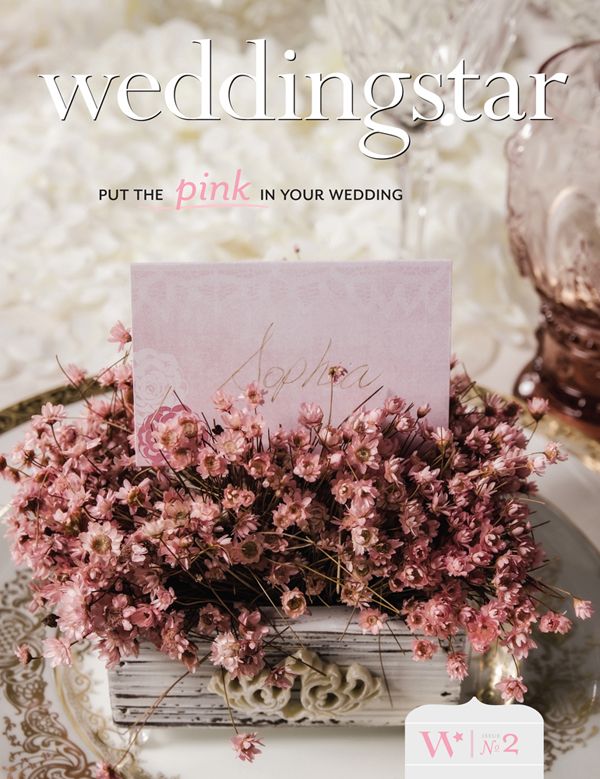 The next Weddingstar exclusive Lookbook is here! This incredible online magazine details three stunning ways to feature the color pink in your wedding.
You'll be blown away by how completely different each Pink style really is!
Pink for the Minimalist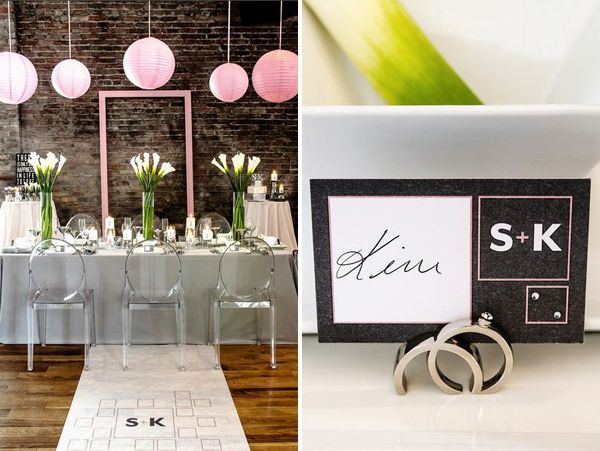 This sleek modern look features clean lines and a subdued color pallet. It is ideal for anyone searching for a modern and yet incredibly elegant style.
"Retro Fun"
Bright and bold, this fun retro theme is meant for the couple who wants a party on their hands! You might recognize the bright blue drink, we featured it in our "Signature Wedding Drinks" post last week. Be sure to check it out if you'd like the recipe!
"The Romantic's Pink"
My personal favorite of the three styles, this vintage photoshoot with its gold tones and muted pink accents is beyond gorgeous. I know these two photos don't reveal nearly enough detail so head on over to the Lookbook for the full breakdown of each unique style!
All three of these photoshoots were styled by Kasia from Prelude to a Kiss. As usual her creativity and experience have absolutely shone. You will have the opportunity to see her creative genius at work once again with the next edition of our Lookbooks, Equestrian Love.
If you haven't yet taken a look at the first edition of the Lookbooks, Contemporary Garden, you'll find it filled with inspiration for any outdoor wedding.
See you Monday!

Contributors:
Produced and Styled by Kasia Juras-Azcurra, Prelude to a Kiss Wedding Stylist: preludetoakiss.ca
Photography by Mugshots Photography: mugshotsphotography.ca
Pink Color Story Lookbook:
Venue: 99 Sudbury http://99sudbury.ca
Rentals: Chair-man Mills www.chairmanmills.com
Luxury Linen Rentals: http://www.haveaseat.
Cakes: Patricia's Cake Creations: http://www.patriciacakes.com
Specialty Prop Rentals: Vintage Vignettes http://www.vintagevignettes.ca/

Like us on Facebook
Follow us on Twitter
See our pins on Pinterest