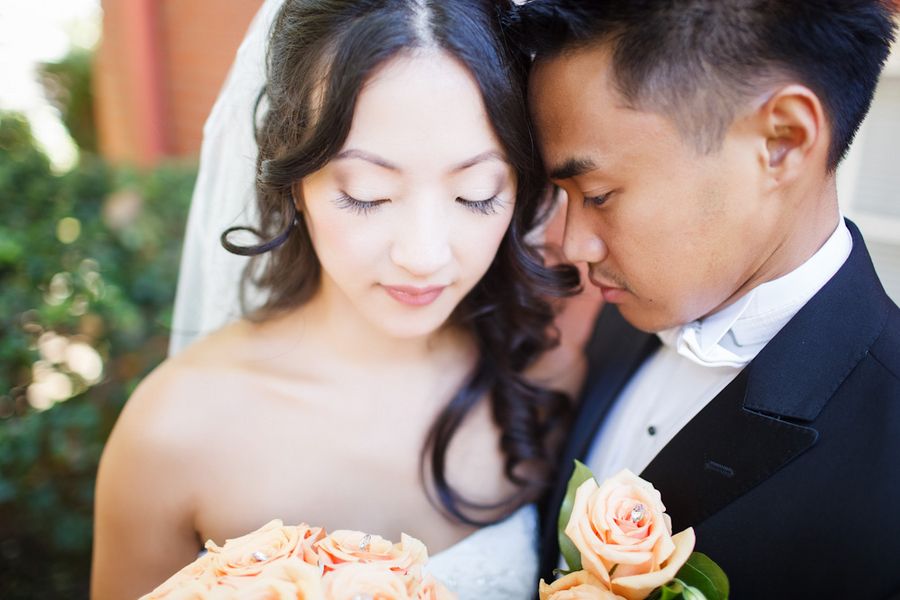 Blending delicate peach roses with hints of pastel blues and greens, this wedding features an incredibly soft pallet. A little added bling at the centre of many of the roses serves to modernize the look, while photographs of the couple merged with the decor incorporate a more personal touch.
A candy buffet, suspended rose centrepieces and delicate florals are only a few of the oh-so-sweet elements in this wedding.
I love the details captured by Michael Anthony Photography, especially the rings and the excitement of the bouquet toss — but my favourite photo, by far, is the very last. You'll see why!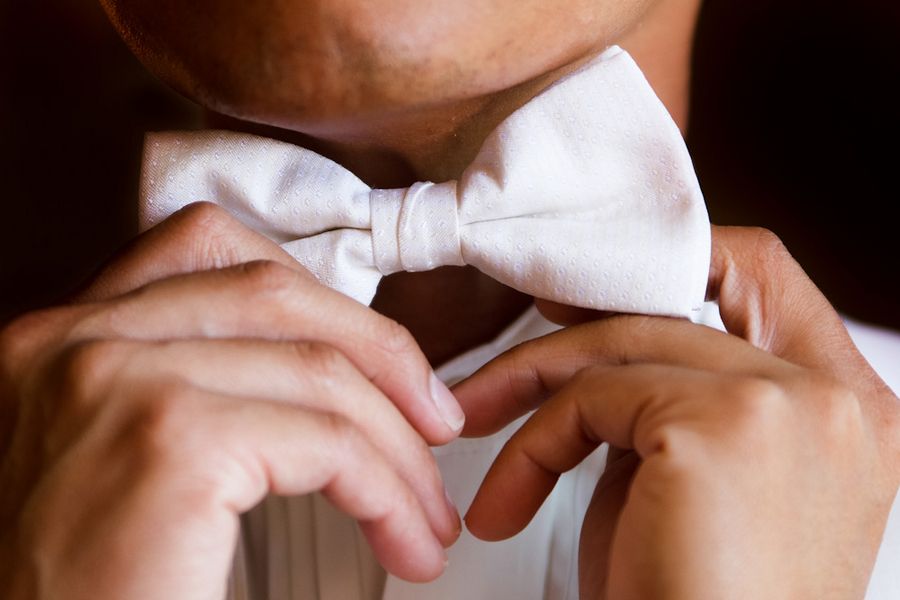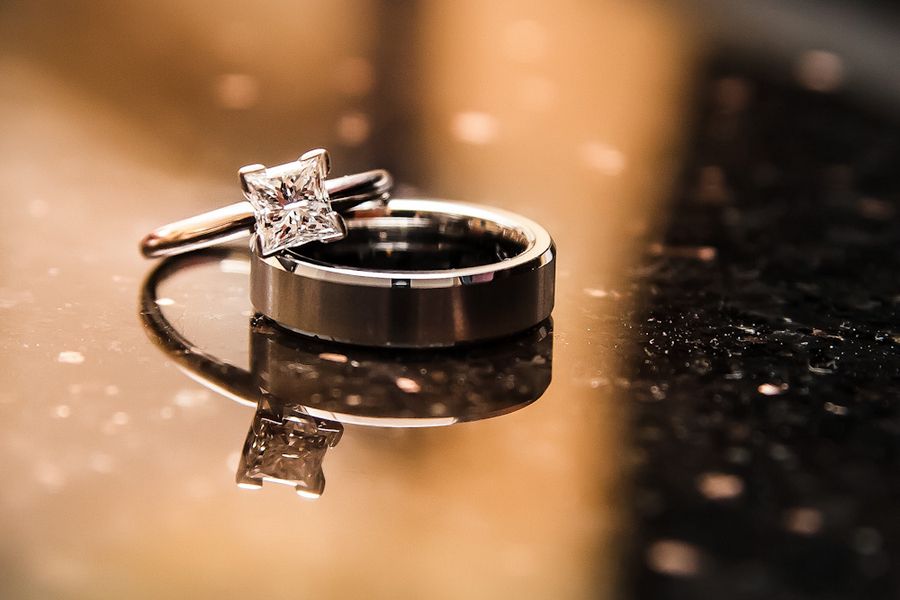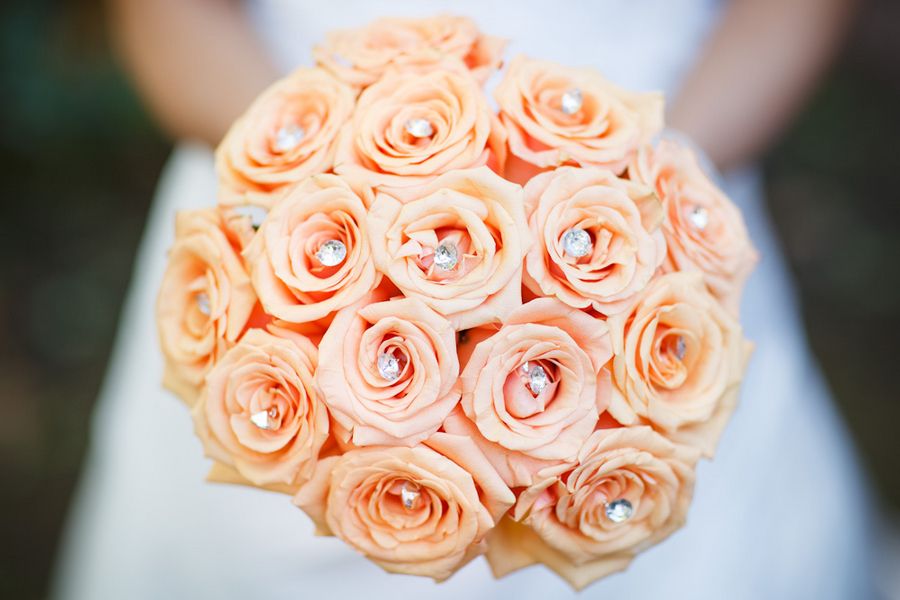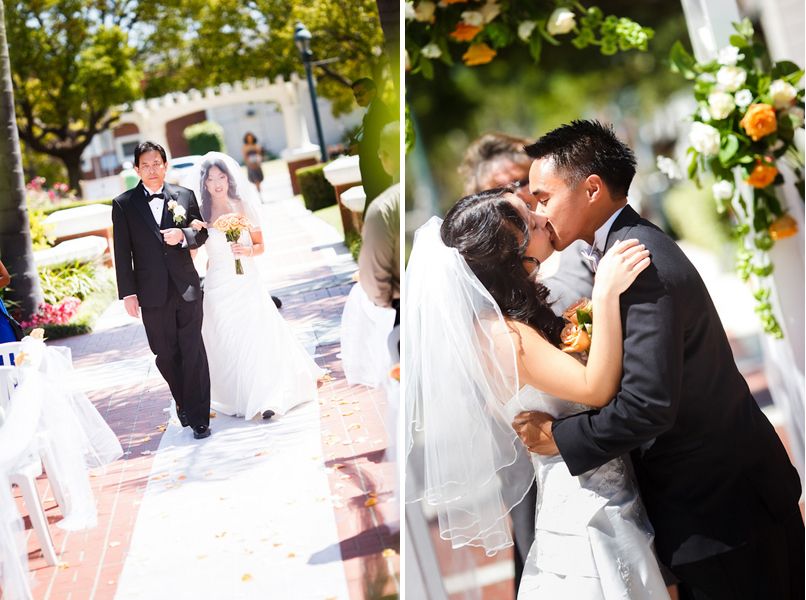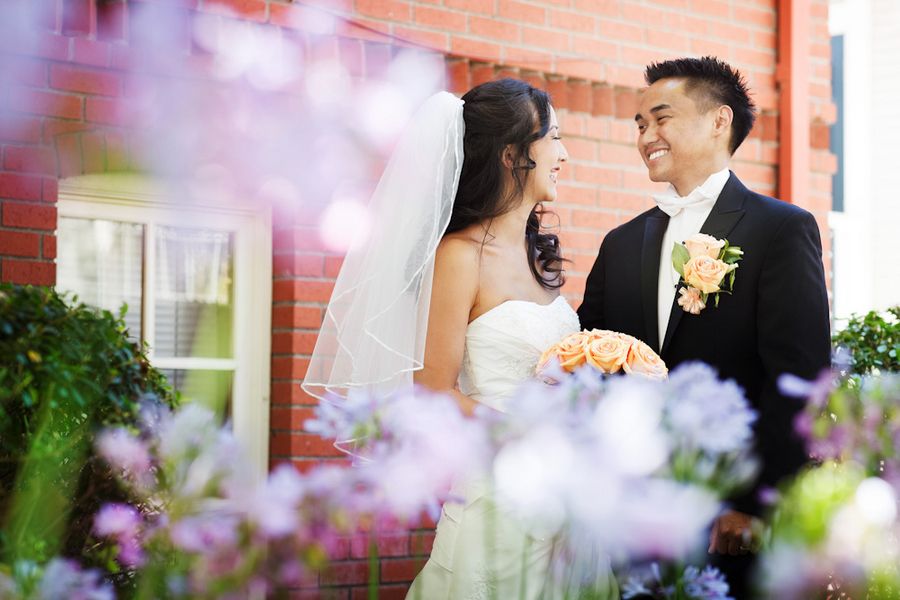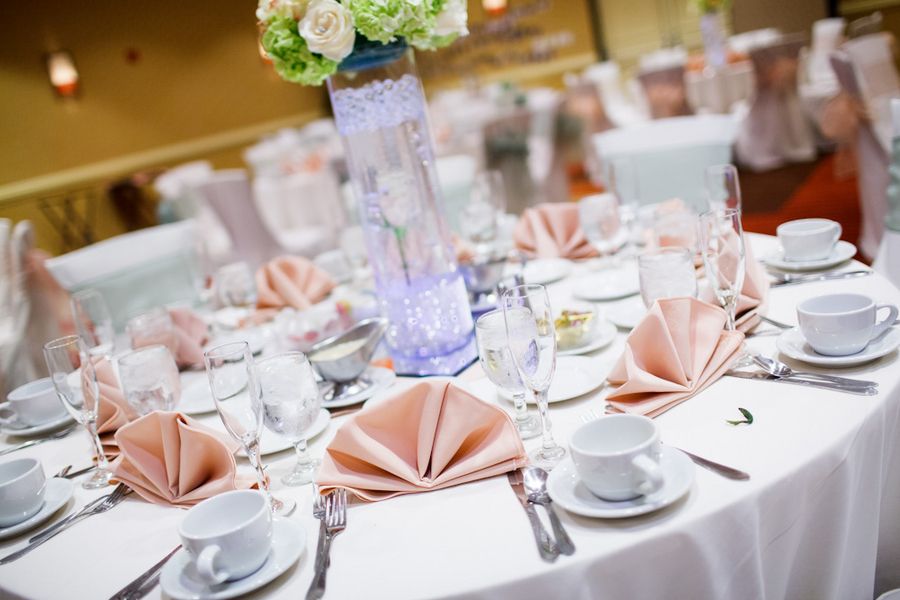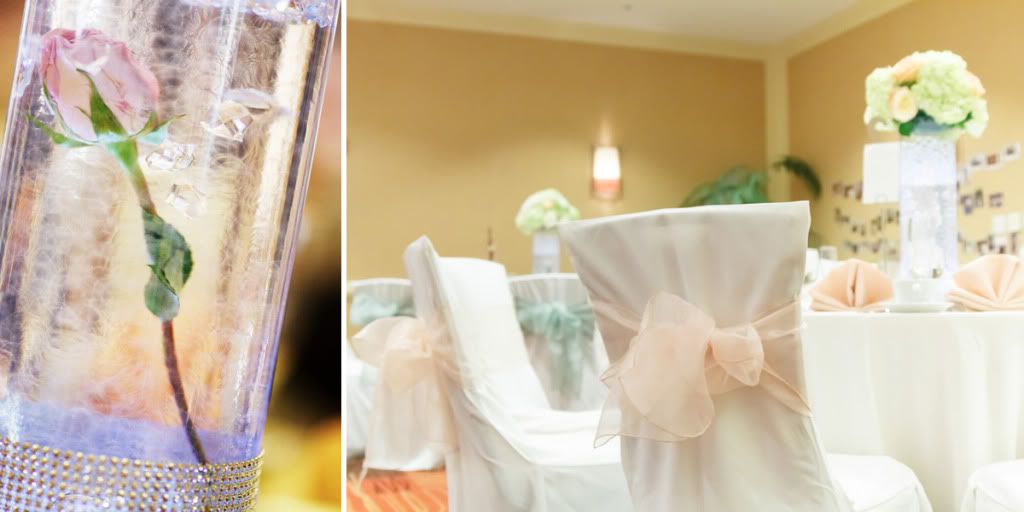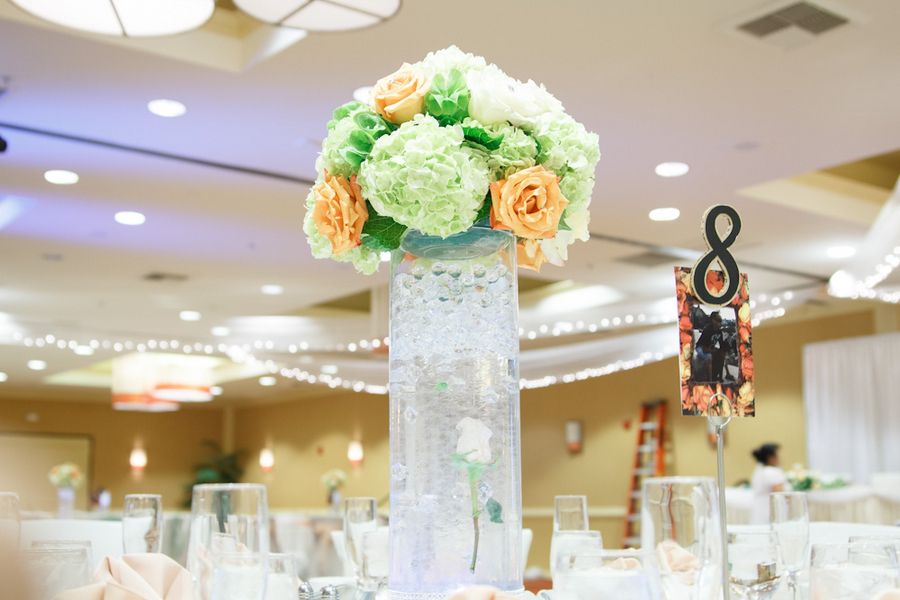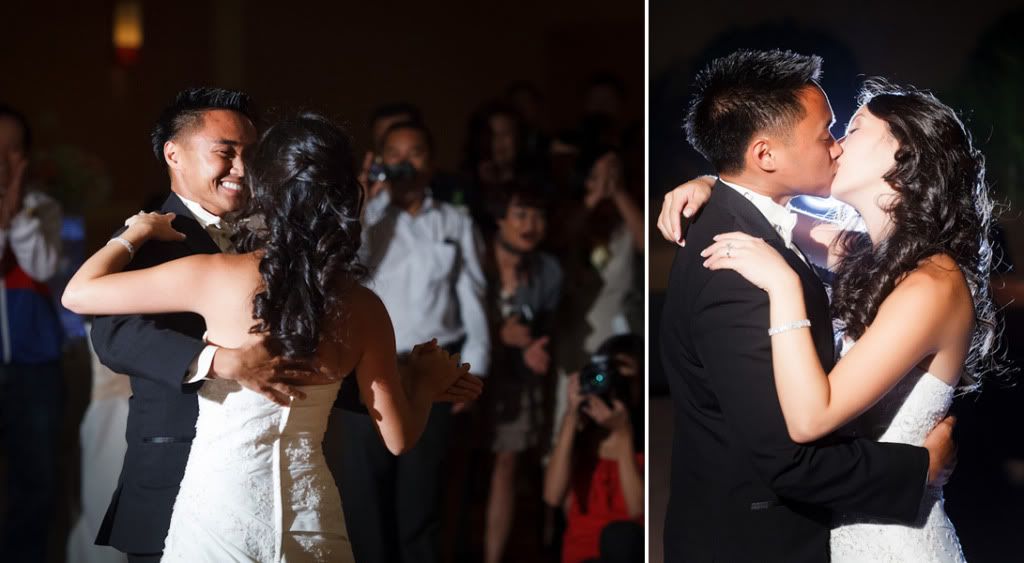 From their photographer:

 Pearl and Jeff have been together since the beginning of college. They met in San Diego where Jeff took Pearl on their first date at Coronado Beach. A few years later, he proposed, and the wedding planning was set in motion. Pearl was one of the most beautiful brides that we have ever seen. She also took the time to plan out every detail of her wedding. Her and Jeff wrote their own vows, and both had trouble fighting back the tears as they were saying them to each other. When the ceremony was over, we had the opportunity to photograph Pearl and Jeff's formals. We absolutely loved Pearl's orange bouquet, as well as the rest of the orange decorations. To prepare for the big day, Pearl and Jeff took ballroom dance classes every day. They wowed the entire audience, including myself with impressive dance choreography. We utilized Jeff's "Dip" for a stunning creative light portrait at the end of the night.

Congratulations to the happy couple!
Photographer: Michael Anthony Photography
Event Designer: Elena Sewing and Decorations
Cinema and Video: Mótus Films
Cake Designer: Phoenix Bakery
DJ: J.A.M. Entertainment
Event Venue: Courtyard by Marriott-Oxnard
Museum: Heritage Square
If you would like to see your wedding photos featured on our blog, feel free to email them to onasweetnote@weddingstar.com or submit them through your Two Bright Lights account.
Please include the name of the happy couple, wedding date and location, vendors, and any other information you'd like to include about the venue, decor and overall theme or inspiration of the wedding.
If you are not the photographer then you must get permission to use their photos before you submit them, and please include their name and website for photo credit purposes. Photos will be featured as space permits.
Of course, we would love to see our own stuff in action! If you have photos featuring any of our Weddingstar products, please submit them.
Like us on Facebook
Follow us on Twitter
See our pins on Pinterest