The remarkable thing about outdoor weddings is that they can be as formal or casual as you like. This gorgeous wedding sits somewhere in between with a relaxed atmosphere and charming decor. Hannah and Mike undoubtedly wanted to have a little fun on their big day as they featured a photo booth and pony rides! Keep an eye open for their family tree; it's an incredibly unique idea, particularly for an outdoor wedding!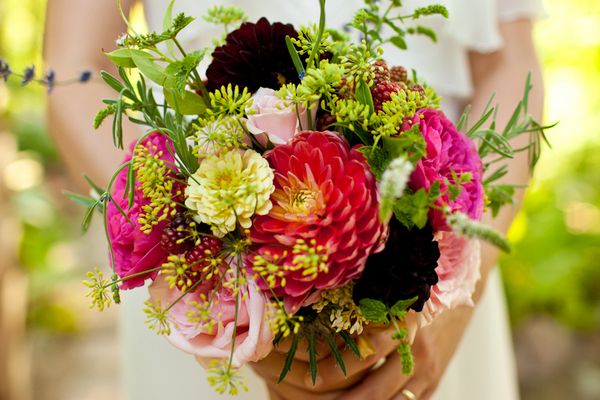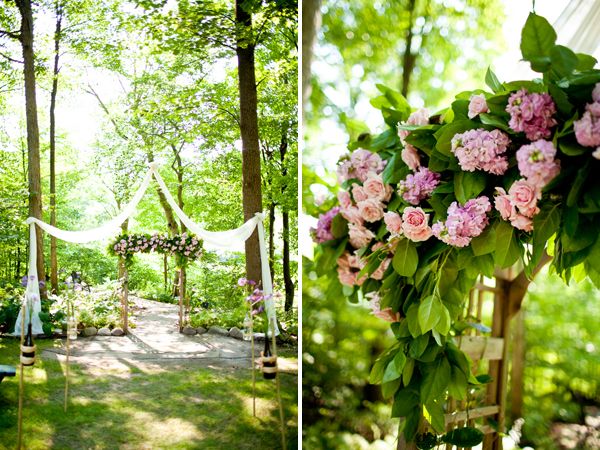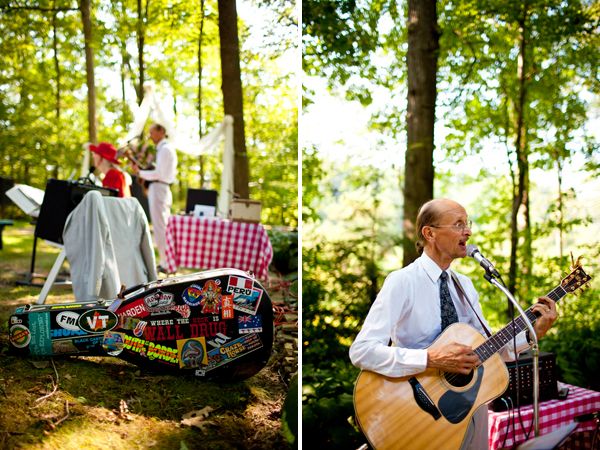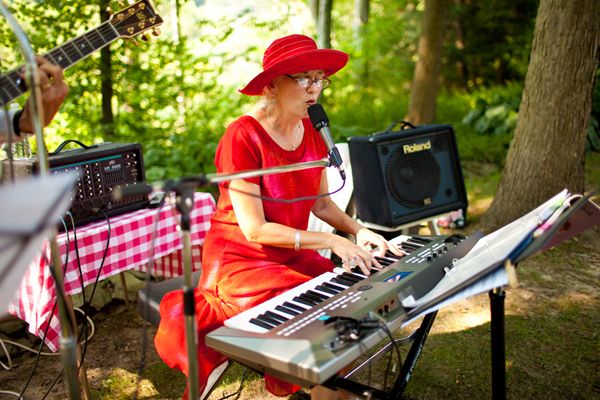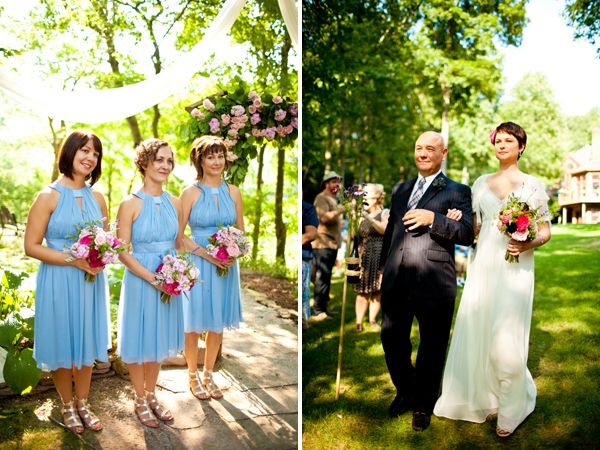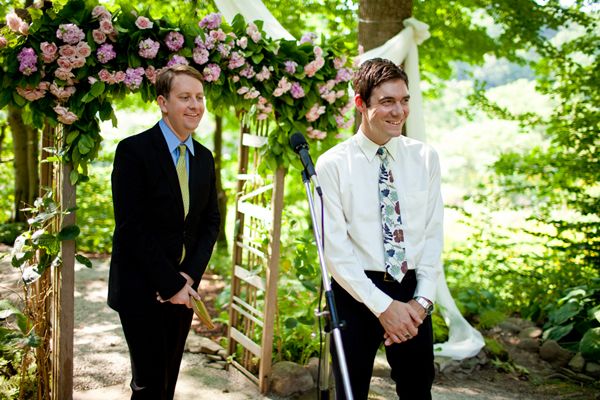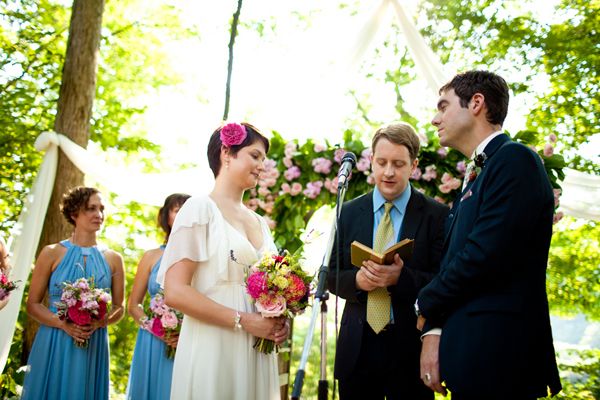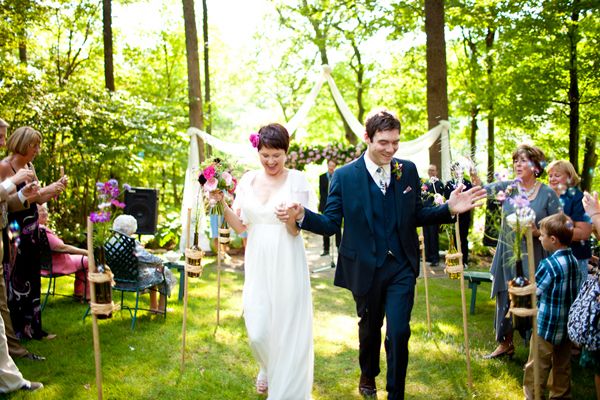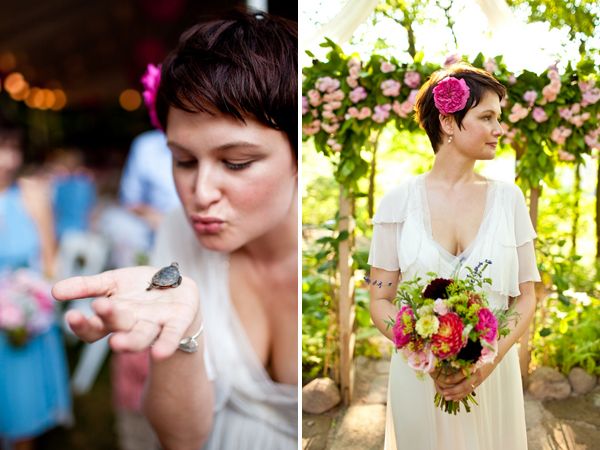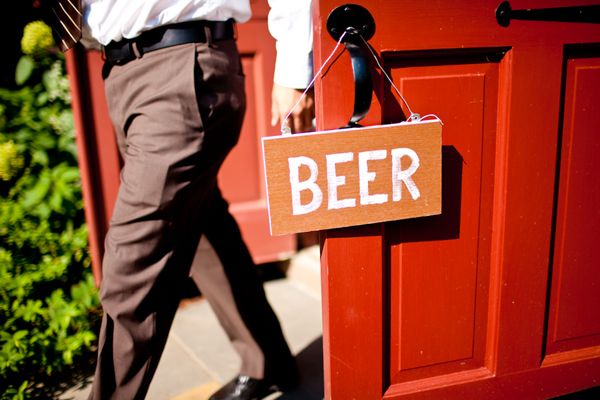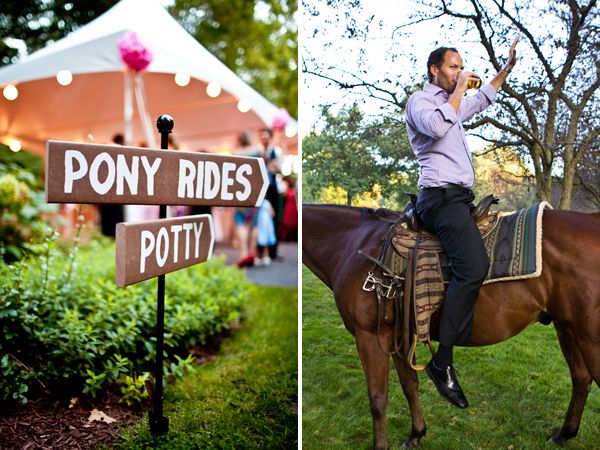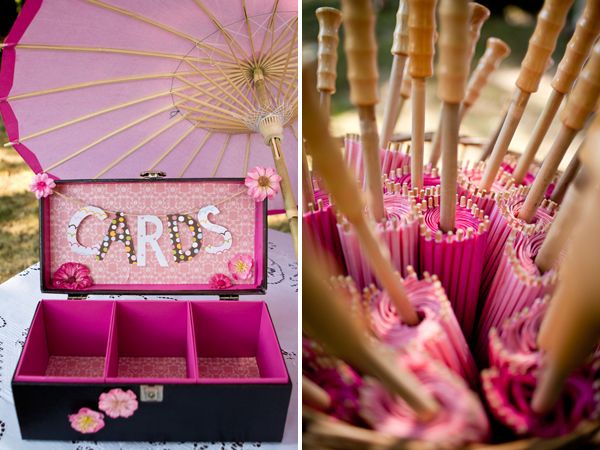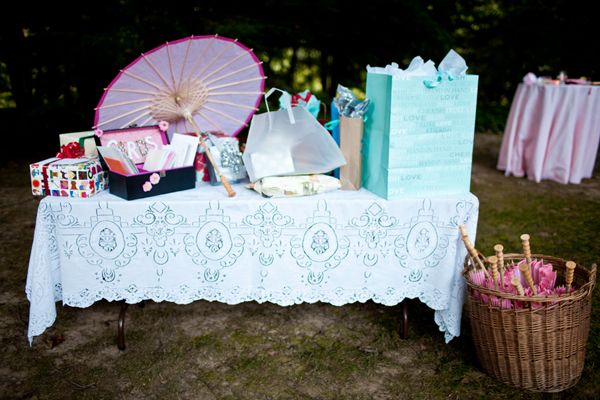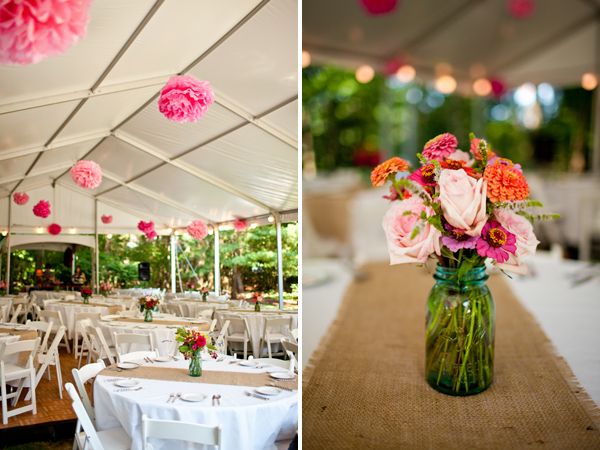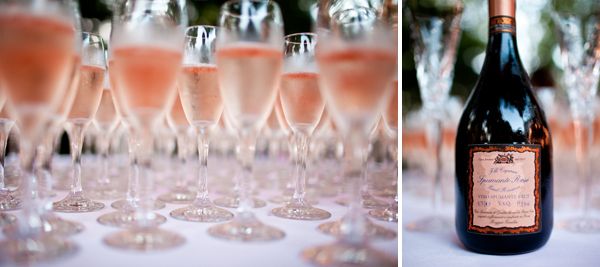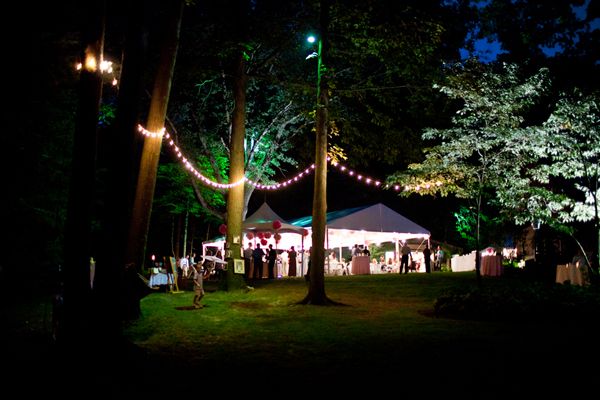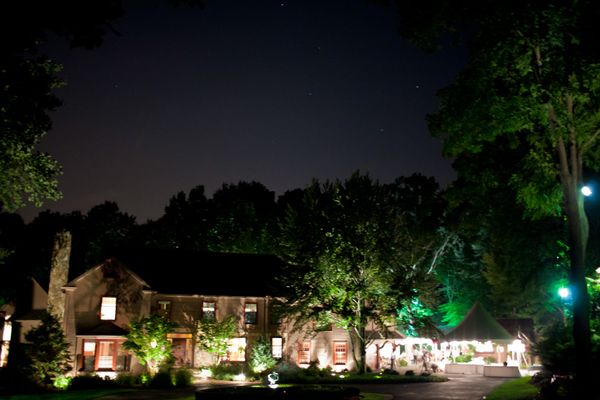 The wildflowers, mason jars and burlap table runners are the perfect finishing touches to create true rustic charm!
Thanks so much to Ely Bros. Studios for submitting this gorgeous wedding!
From the photographer:

This was an amazing day. Beautiful bride and colors, Photo booth, horse rides, lots of dancing, DIY details, a "family tree," etc. There was an unexpected heat wave and humidity but everyone drank and danced the night away all the same.

Congratulations to the happy couple!
Photographer: Ely Bros. Studios
Caterer: Mayfield Country Club
Dress Store: Bella Bridesmaid
Photo Booth Equipment: The Awesomatic photo booth
If you would like to see your wedding photos featured on our blog, feel free to email them to onasweetnote@weddingstar.com or submit them through your Two Bright Lights account.
Please include the name of the happy couple, wedding date and location, vendors, and any other information you'd like to include about the venue, decor and overall theme or inspiration of the wedding.
If you are not the photographer then you must get permission to use their photos before you submit them, and please include their name and website for photo credit purposes. Photos will be featured as space permits.
Of course, we would love to see our own stuff in action! If you have photos featuring any of our Weddingstar products, please submit them.
Like us on Facebook
Follow us on Twitter
See our pins on Pinterest