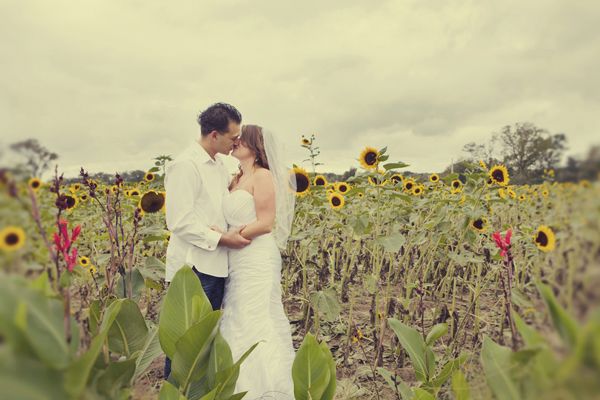 Fall is here and with it the opportunity to host a wedding with all the beauty and vibrant colours that nature puts on display at this time of year. I couldn't resist the chance to feature this wedding for a little autumn-inspiration!
Aside from the obvious planning and love (just one look at the Groom's expression when he sees Nicolette walking down the aisle speaks volumes), there are a few details which must be mentioned.
The "Thank You" photo is a great alternative to thank you cards; not only is it so much more personal but it is a fabulous reminder of the wedding. They also included notebooks with the table numbers on them for the guests to fill out. The table number coincides with the Anniversary the couple will open them on, an idea similar to our Anniversary Note Box!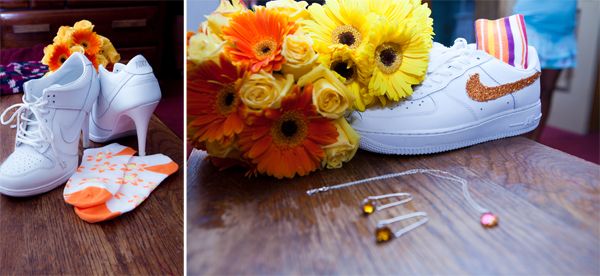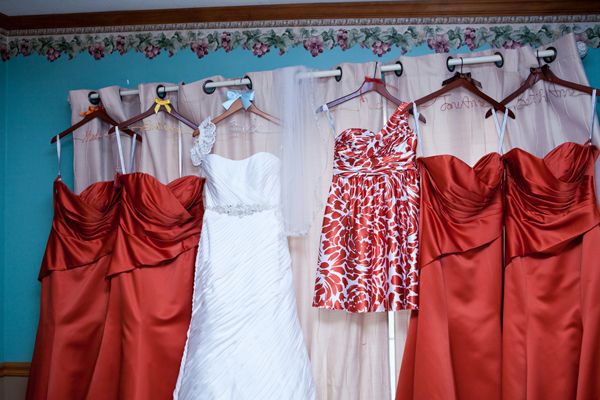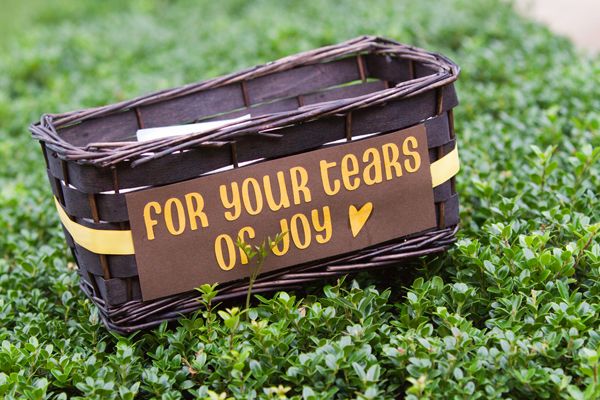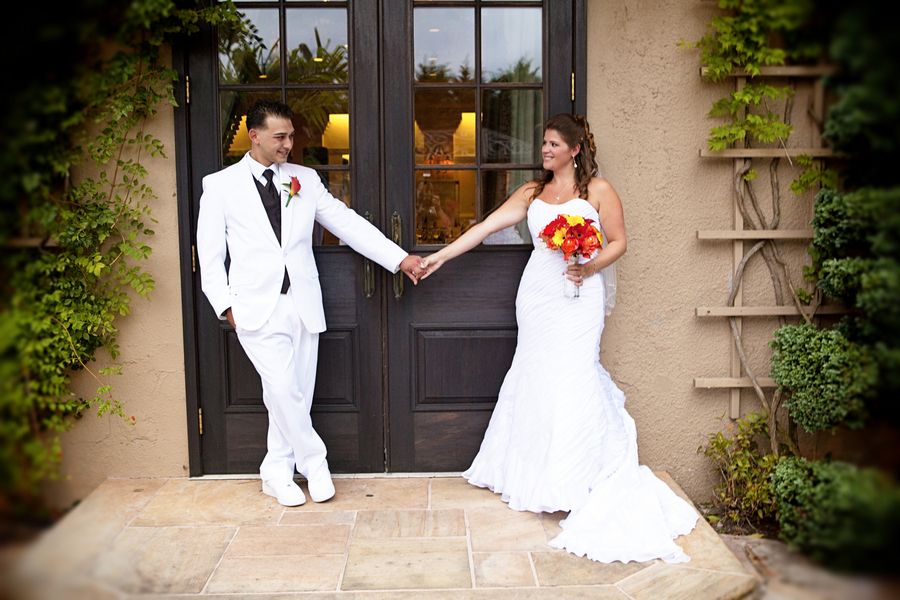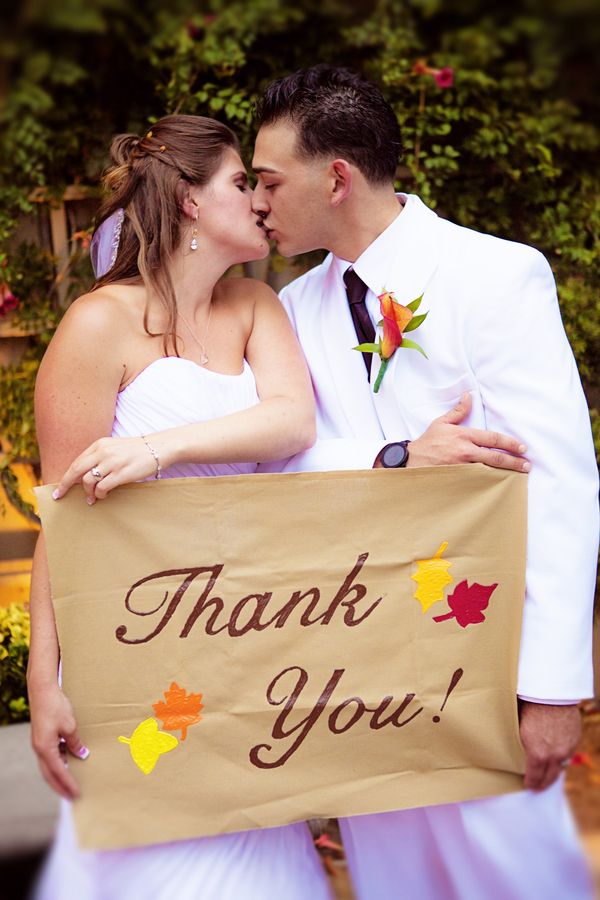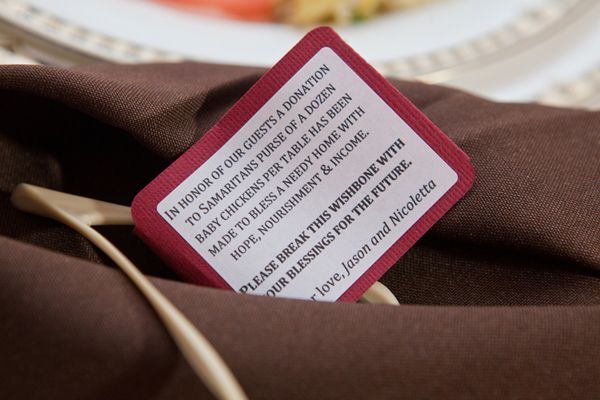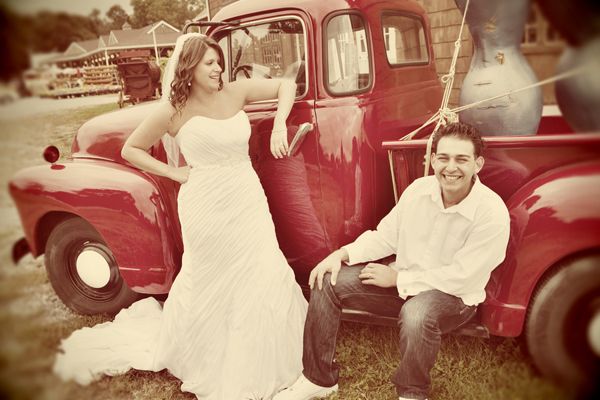 From their photographer:

 Clearly Nikki is a Pinterest junkie! She had every imaginable wedding goodie to match her fall theme and even had the girls dresses lined up on custom hangers when I arrived. Nikki and Jay are the coolest couple ever! They even let their Bridal Party wear sneakers! Nike sneakers with an orange swish and matching socks, sneakers + crazy bridal party = all night dancing. I love this couple and had such a great time with them. Congrats Nikki and Jay! Long Distance makes the heart grow fonder in Nikki and Jay's love story. Starting out as just friends when Jay moved away for 4 years only to realize they had something special between them. Jay, as adorable as he is, totally chickened out on the planned proposal during a family dinner while his friend Frank video taped the entire night waiting for the big moment that didn't arrive until Jay got Nikki alone later that evening. Way to go Jay! Nikki and Jay's Advice for the newly engaged: "Do not let timelines rule planning your big day! Do it YOUR way and enjoy every minute of it! Organization is key! And having Sandi as your photographer makes everything better!" (I'm not kidding, they really said that! Of course I love them 🙂 )

Congratulations to the happy couple!
Photographer: Sandi Rufo Photography
Reception Venue: Larkfield Manor
If you would like to see your wedding photos featured on our blog, feel free to email them to onasweetnote@weddingstar.com or submit them through your Two Bright Lights account.
Please include the name of the happy couple, wedding date and location, vendors, and any other information you'd like to include about the venue, decor and overall theme or inspiration of the wedding.
If you are not the photographer then you must get permission to use their photos before you submit them, and please include their name and website for photo credit purposes. Photos will be featured as space permits.
Of course, we would love to see our own stuff in action! If you have photos featuring any of our Weddingstar products, please submit them.
Like us on Facebook
Follow us on Twitter
See our pins on Pinterest