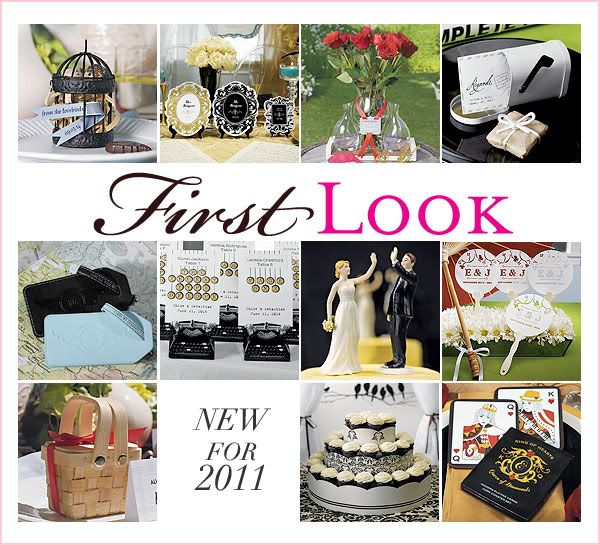 After all the waiting you have done – the 2011 Weddingstar product line has been officially launched!
A year of slaving away – designing, testing, and photographing has come together in these fantastic products.
Not all of them are available for purchase yet (we are waiting for the majority of our shipments to arrive) however all their product pages are live and ready to go! If the item you are interested in isn't available you can request that we e-mail you when it is in stock. (Simply click the handy button on the product page.)
Before I ship you off to the website I'll tell you a little bit about some of the products you can expect to see!
Left: Classic Round Decorative Birdcage. This stunning birdcage has been designed to use as a wishing well, but don't think for a moment that it has no other use! It is a stunning addition to your wedding decor however you decide to use it. There are several stationery options that are also available should you intend to use it as a wishing well. The personalized medallion in the image can also be found on the website.
Top Right: Round Paper Lanterns. The beautiful paper lanterns come in a stunning array of colors as well as three different sizes! They can be hung as they are or with a light, either way they will look fabulous!
Bottom Right: Paper Parasols with Bamboo Boning. Ideal for a spring or summer wedding these parasols are an incredible accent to any outdoor photographs! Bridesmaids can carry them in place of bouquets or they can be supplied to guests if the sun is a concern. They look absolutely breathtaking at a beach wedding!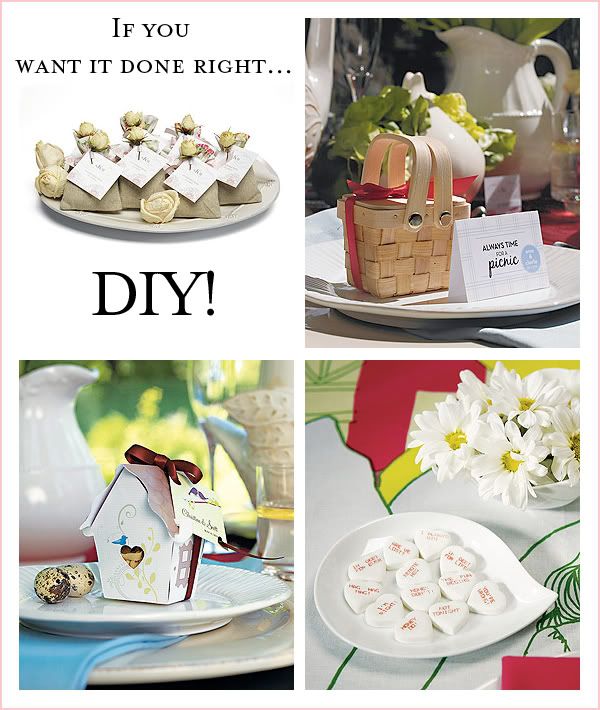 Top Left: Mini Linen Drawstring Pouch with English Tea Rose Decorative Trim, Bottom Left: Sweet Bird House Favor Box, Top Right: Miniature Woven Picnic Basket, Bottom Right: Cheeky – Real Marriage Talk Candy Hearts
DIY wedding decor and favors are without a doubt one of the most common current wedding trends. If you have the time it is a great way to help cut down your costs and add a personal touch to every detail. We have not only added a DIY Wedding Favor Accessories category to the website but some brand new products as well! Seen here are just a few of the products we now sell to help you create you perfect favor. Of course personalized tags and ribbon are also available!
If you just want to see the new products you can take a look in the New Arrivals category. You'll find all the 2011 releases waiting for you there.
On a side note I just want to mention one other little change we have made to the website. In the stationery section we now have a category where you can see each individual collection. It is a great way to easily browse all the designs we offer without having to scroll through page after page of products. I'm so thrilled we finally have this page live! You can find it HERE.
We would love to know what you think of the new products! Tell us about your favorites and even what you would love to see next year!
P.S. Should you be interested, my two personal favorites out of all the new products can be found HERE and HERE. The fact that they both involve something edible is entirely coincidental. Honest!