Mackinac Island, located in Lake Huron, is known for its remarkable historical preservation and its ban on most motorized vehicles. Travel on the island must be done by bicycle, horse or foot and if you're there for a wedding, there is no option other than a horse-drawn carriage! It is, without a doubt, a grande location for a wedding!
This wedding is all about the movies; and the incredible photography goes a long way towards giving this wedding that 'Hollywood' feel. Be sure to read the message from the photographer at the end of this post to find out just why movies are important to this glamorous couple!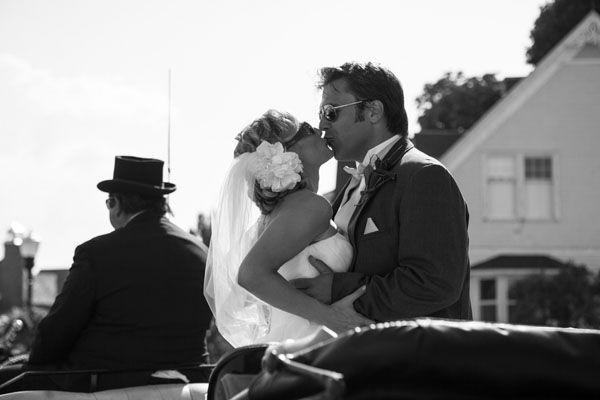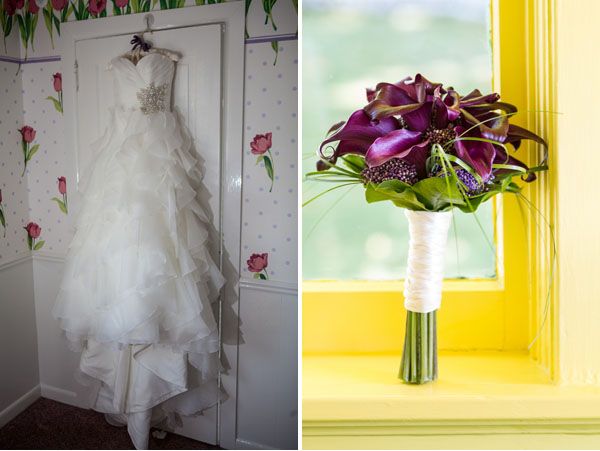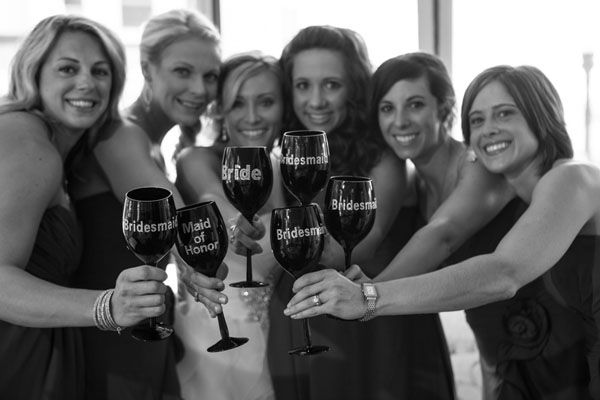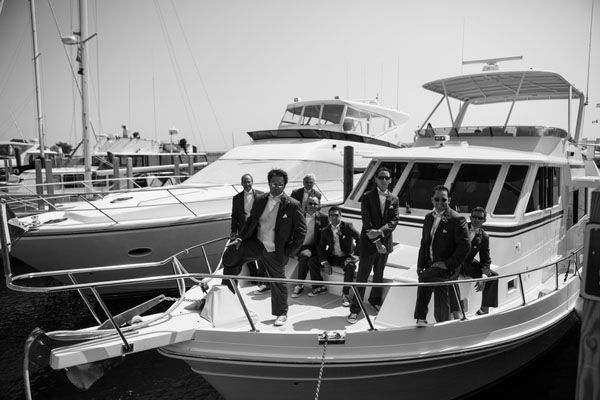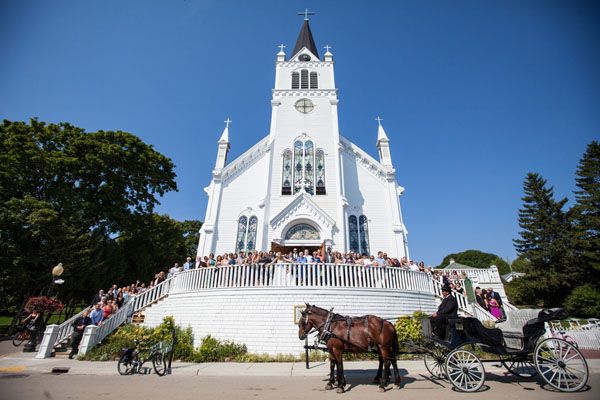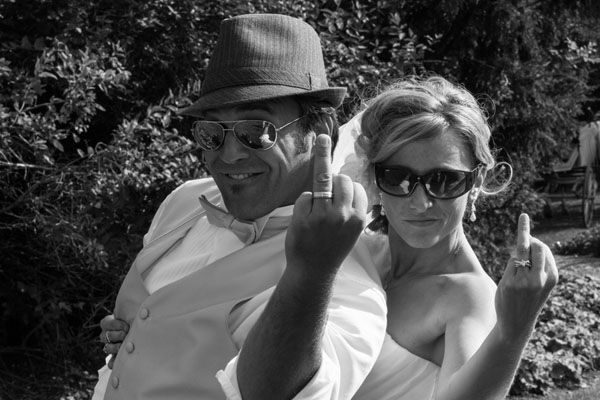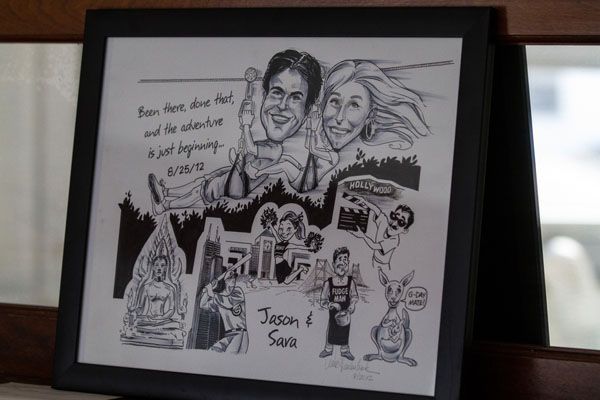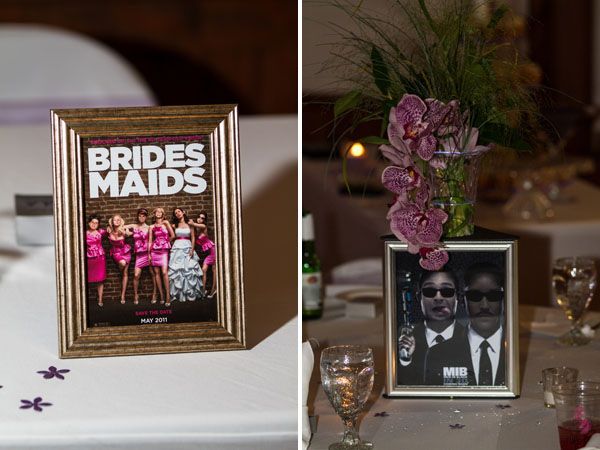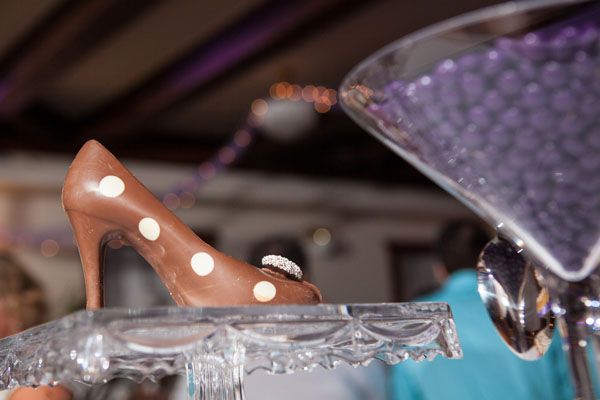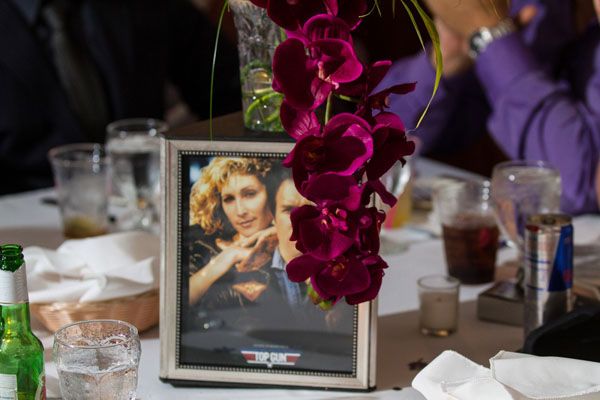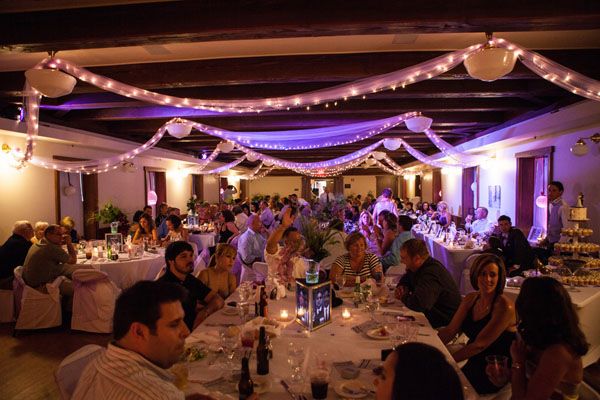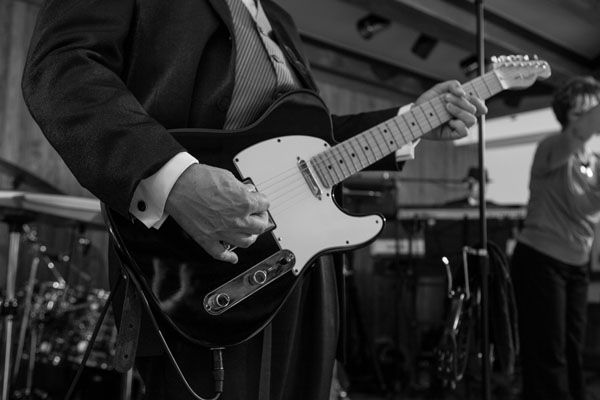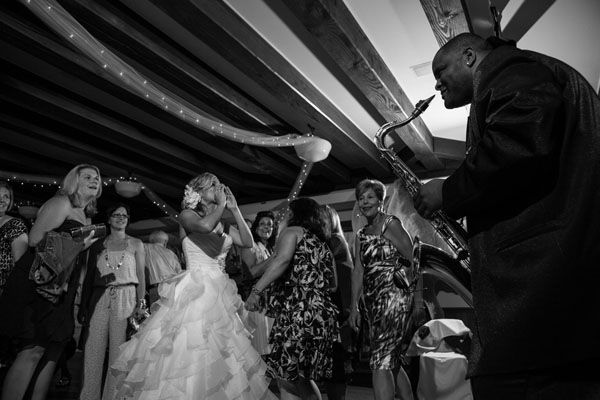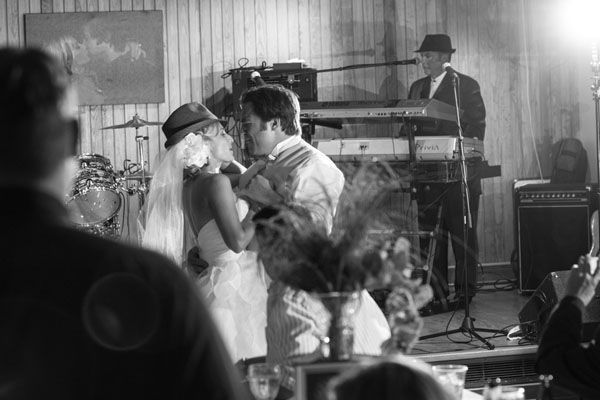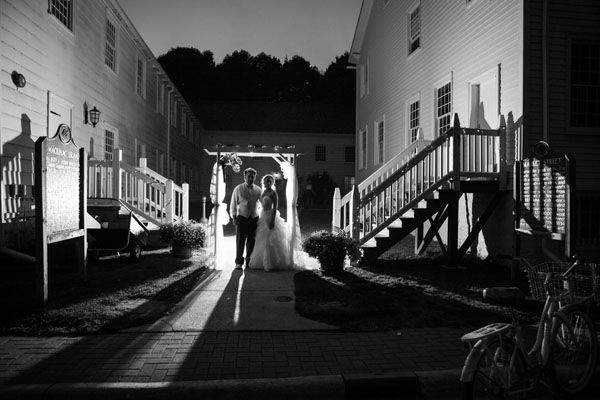 Included in this wedding is our Hollywood Glamour Cake Topper!
Thanks so much to Paul Retherford Wedding Photography for submitting this gorgeous wedding!
From the photographer:

Sara is a stunt double for Hollywood movies. Sara and Jason met in college and had a roller coaster ride to engagement. They chose the beautiful island of Mackinac Island because of the laid back feel and the idea of a destination Wedding not to far away. Jason plays in a band and loved the fact that he could use his creative voice in planning the Wedding on Mackinac Island. They did everything themselves including the setup. I would call this a modern, offbeat, DIY Wedding with and Elegant touch. Sara and Jason had the best day!

Congratulations to the happy couple!
Photographer: Paul Retherford Wedding Photography
Floral Designer: Weber's Floral and Gift
Other: St. Anne's Catholic Church
Band: Newsmaker Band
Transportation: Gough Carriages,Mackinac ISland Carriage Tours
Event Venue: Mackinac Island Community Hall
If you would like to see your wedding photos featured on our blog, feel free to email them to onasweetnote@weddingstar.com or submit them through your Two Bright Lights account.
Please include the name of the happy couple, wedding date and location, vendors, and any other information you'd like to include about the venue, decor and overall theme or inspiration of the wedding.
If you are not the photographer then you must get permission to use their photos before you submit them, and please include their name and website for photo credit purposes. Photos will be featured as space permits.
Of course, we would love to see our own stuff in action! If you have photos featuring any of our Weddingstar products, please submit them.
Like us on Facebook
Follow us on Twitter
See our pins on Pinterest