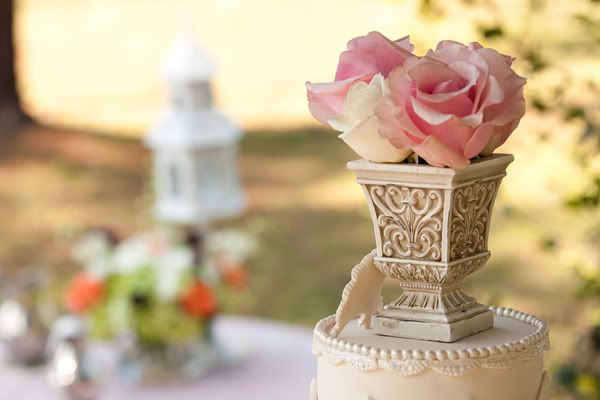 It is not too often that I receive a submission with a staged photoshoot, and less often that I will accept them. However this particular one is so incredibly stunning, there wasn't a chance I was going to deprive all our fabulous readers!
This vintage but 'not your Grandma's wedding' style shoot was submitted by Christy Whitehead Photography. I'll let them explain, "This was a stylized shoot that we did at an old sawmill. We had tails for the groom and a lacy dress for the bride. Handmade cameos are featured on the cake. We even had an actual family marriage certificate displayed in a frame on the sign in table. We loved the idea of mismatched place settings and the feel of you pulled this stuff out of your grandmother's trunk. [It is] very much a possible do it yourself project on a budget."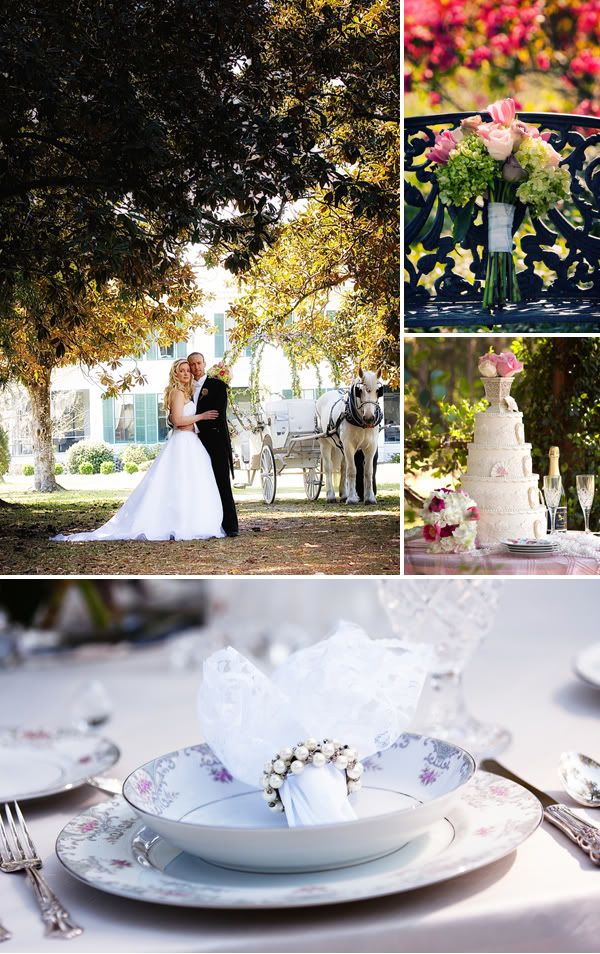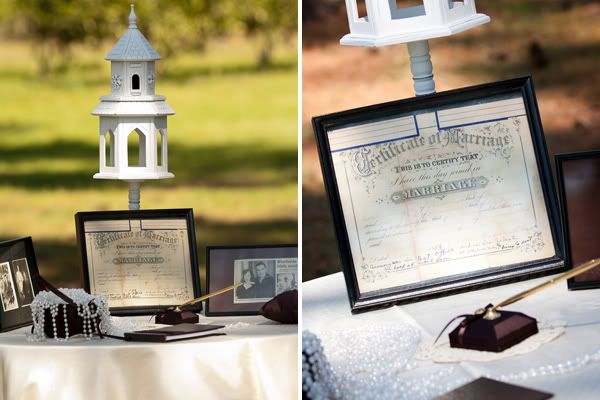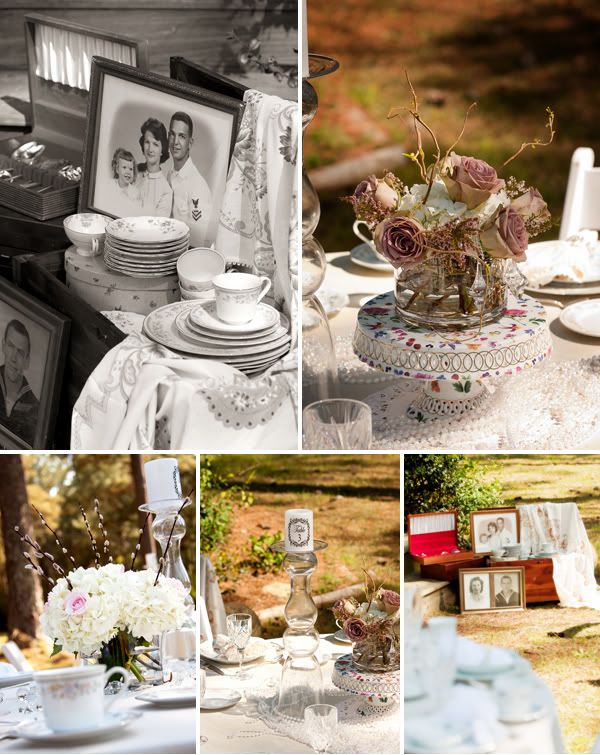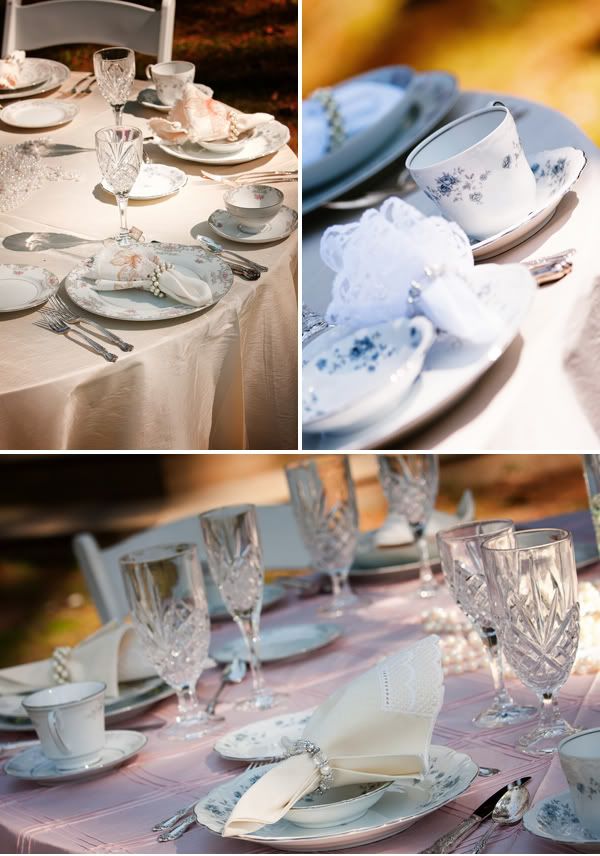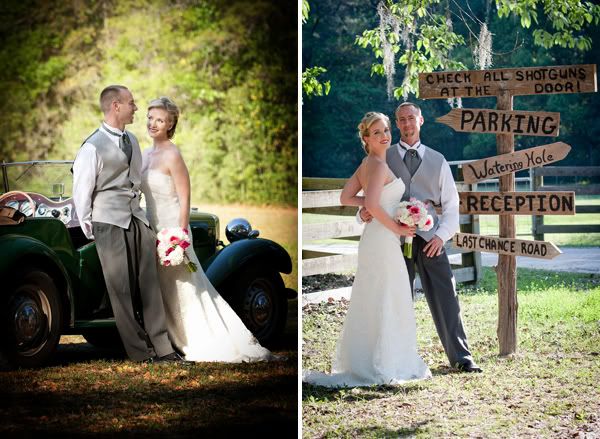 If you can swing it, a vintage car for either the happy couples departure, or even just for photos, is by far one of the best props in a vintage wedding. I am not at all biased by the fact that I adore classic cars… and yes, that was a Cinderella carriage you saw!
I am completely in agreement with the photographers – the mismatched place settings look incredible. The slight variation in tablecloths, dishes and even the napkins, come together perfectly. The pearl beading added to the tables is a great idea, pearls portray the vintage theme exceptionally well.
I'm hard pressed to decide, but I think my favorite part of this shoot might have to be the cake. The cameos are just too lovely not to mention.
Speaking of mentioning, I have to give a shout out to all the vendors who were involved in this photoshoot!
Photographer: Christy Whitehead Photography
Hair Stylist: John Freeman
Event Planner: Southern Charm Events
Floral Designer: Blossoms & Accents
Reception Venue: The Glen Venue
Dress Store: Black Tie Formals
Cake Designer: Metro Custom Cakes, Inc.
Makeup Artist: Lindsey Wirht Makeup Artist
Tuxedo and Mens Attire: David's Tuxedos
Hope you enjoyed this post and all the gorgeous photographs – see you Wednesday!