It's the week of the weddings and I have two special real weddings and one ultra chic photo shoot for you, starting with this princess wedding with a twist photographed by Larsen's Photography. This couple brought their fun-loving personalities into their wedding with a bright fuchsia and green color palette and laid-back reception.
The bride's dress was, as she describes it, the "ultimate princess gown", and I couldn't agree more. Lace, beading, embroidery and of course the big poof, it's every little girl's fantasy wedding gown and it's absolutely breathtaking!
Michelle Wells and Kenton Trigger were married on September 10, 2011 in Redwood Valley, California, United States.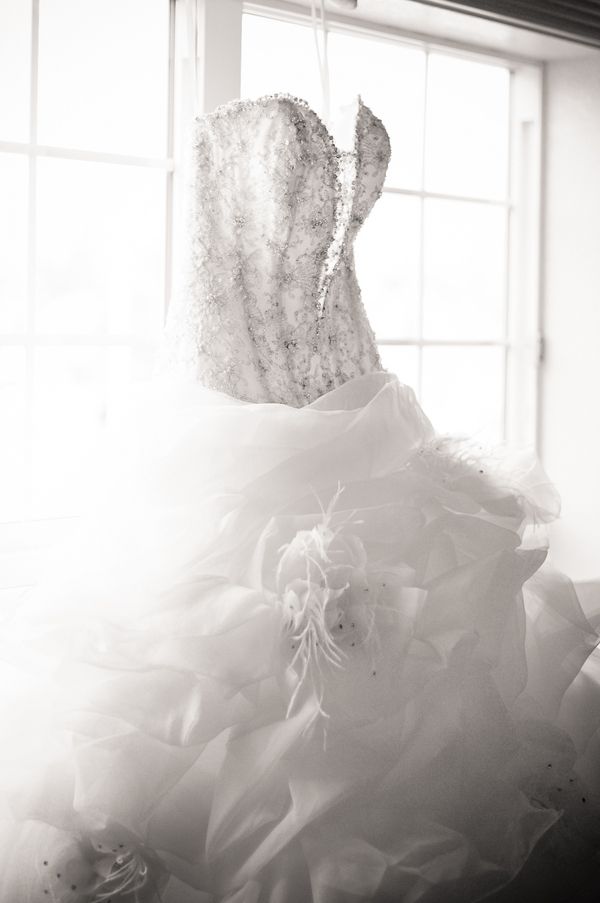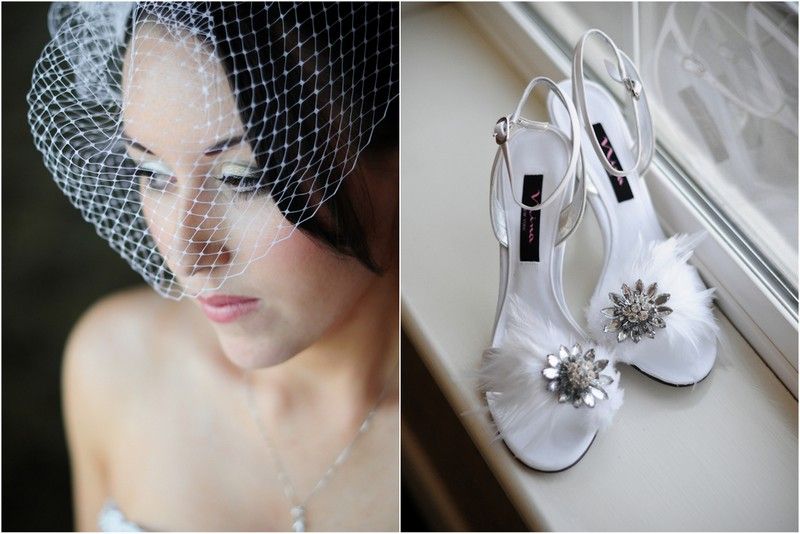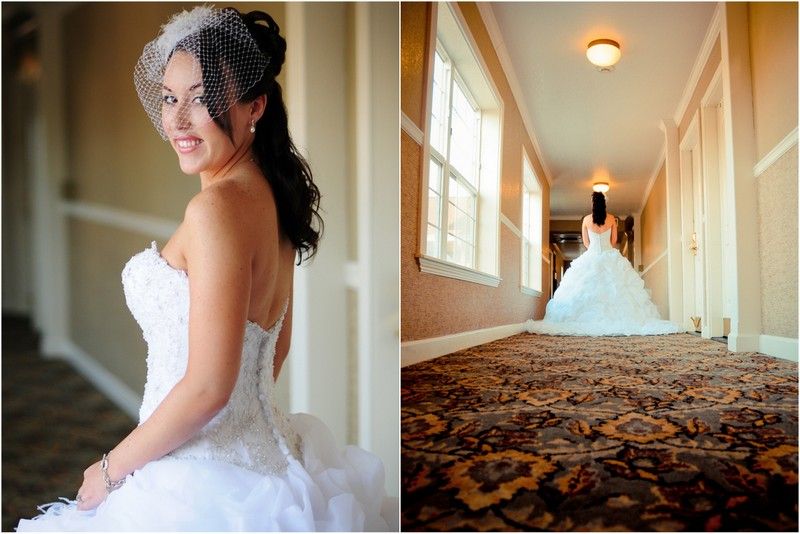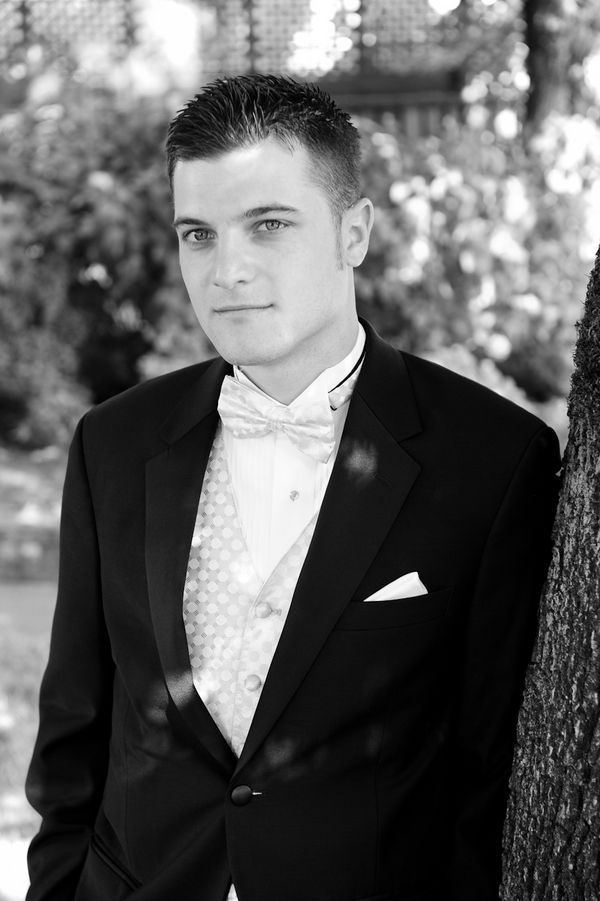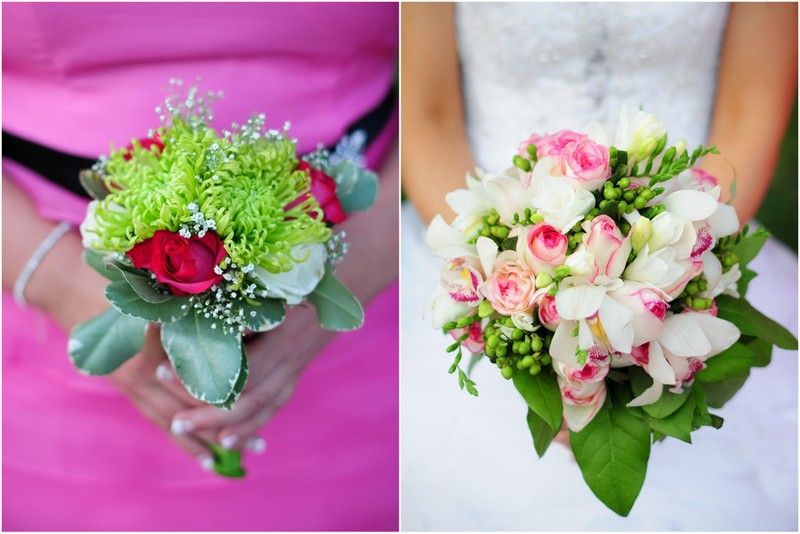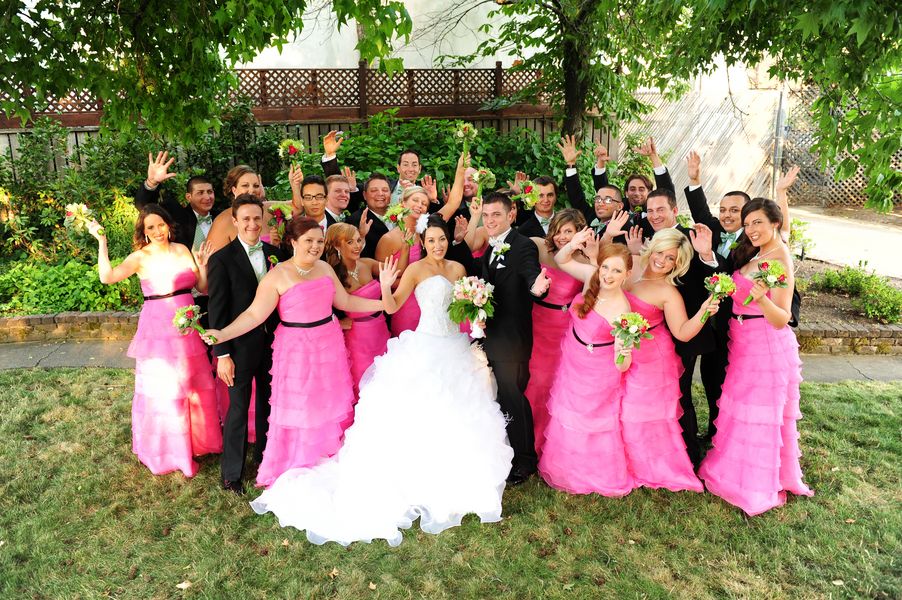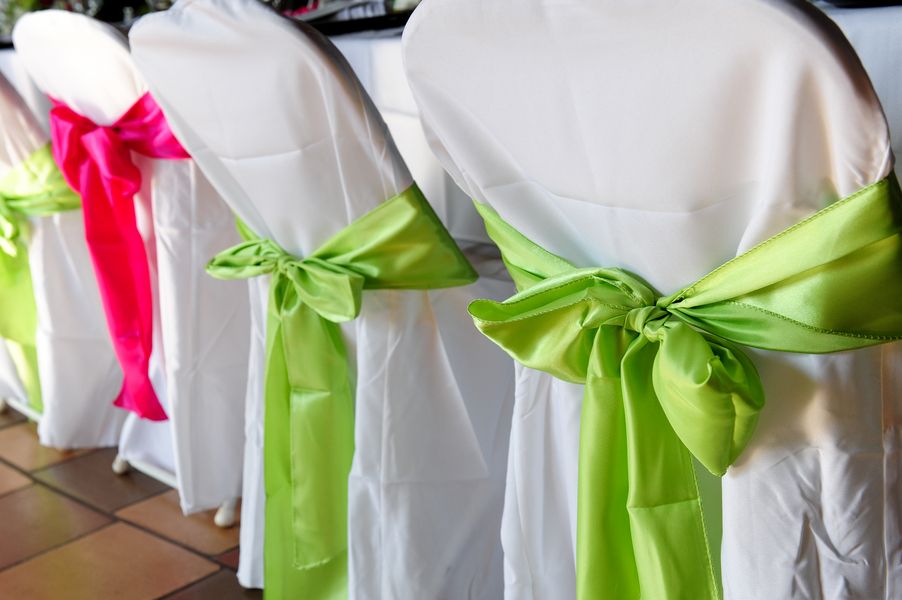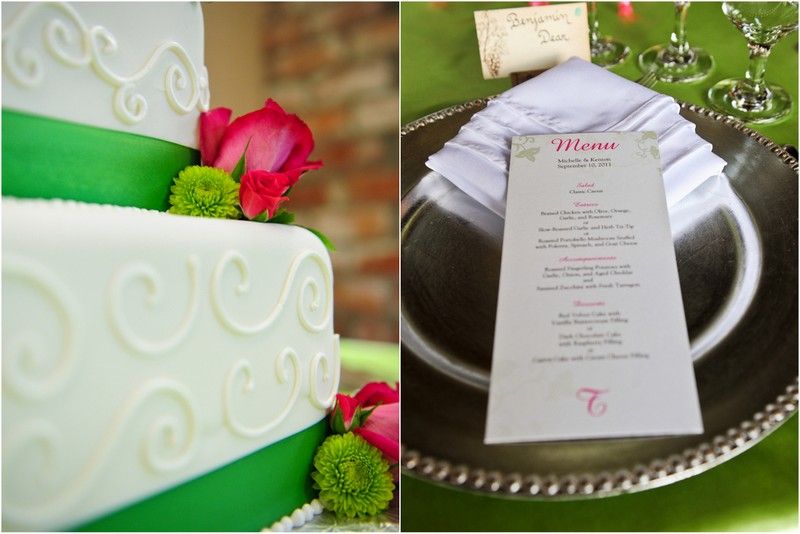 From the Bride:

The day Kenton proposed (my birthday!), ideas immediately filled my head. I am different in that I always dreamed of getting married but I never put much imagination into the details.
I'd never looked at bridal magazines, picked out a color scheme or tried on gowns just for fun. I knew only one thing: my wedding would reflect my husband and I in every way.
Our wedding was what I like to call a fun twist on tradition. Most elements were traditional but reflected a personalized aspect.
Our ceremony took place at a boutique winery in the area where I grew up and combined both Christian and Jewish aspects to accommodate our different faiths.
Our wedding colors were my favorite hues: apple green and fuchsia.
My gown was the ultimate princess gown, picked out personally by my father, who always seems to know best!
Our menu featured personal favorites, our band played our favorite songs and the flowers were the first that Kenton bought me. Our wedding party entered in classic cars, our cake had a different flavor for each tier and we sent guests home with personalized wine glasses.
The candy bar featured every childhood candy imaginable, the table numbers were labels on our favorite bottles of wine and the bridesmaid dresses went from long to short so they could bust a move on the dance floor! We thought about every detail, and couldn't be happier with the end result.
We were inspired by blogs, magazines, suggestions from family and friends but mostly from each other.
When making a decision, we'd ask ourselves 'What sounds the most like US?' It always led us to the right choice.
We wanted to make sure our wedding was classic but genuinely fun for our guests. We are a fun couple and we believe that came through on our wedding day.

Congrats, Michelle and Kenton, and big thank you to Larsen's Photography for submitting these photos.
Happy weddings!

Photographer: Larsen's Photography
Caterer: Kilkenny Kitchens
Floral Designer: Birchwood Floral
Cake Designer: Schat's Bakery
Band: Replica
Bridesmaid Dresses: Bari Jay
Other: Barra of Mendocino
Please include the name of the happy couple, wedding date and location, vendors, and any other information you'd like to include about the venue, decor and overall theme or inspiration of the wedding.
If you are not the photographer then you must get permission to use their photos before you submit them, and please include their name and website for photo credit purposes. Photos will be featured as space permits.
Of course, we would love to see our own stuff in action! If you have photos featuring any of our Weddingstar products, please submit them.
Like us on Facebook
Follow us on Twitter
See our pins on Pinterest