The colors in this wedding were navy blue and pink, but neither one was used to such a degree that they became overpowering. Rather, the theme shows subtle hints of the colors throughout. A selection of different florals incorporated into the decor also prevents the wedding from seeming too uniform – I personally adore variation.
The photography is nothing short of stunning but don't take my word for it!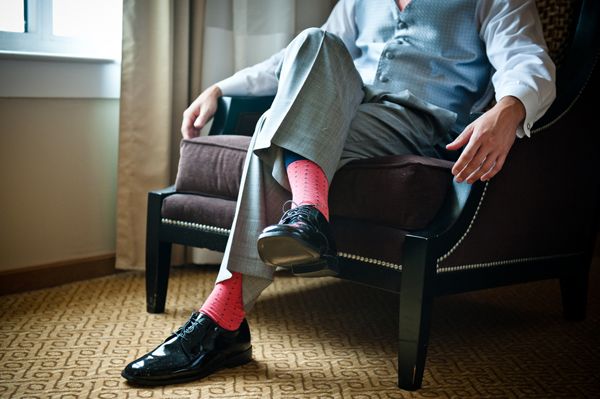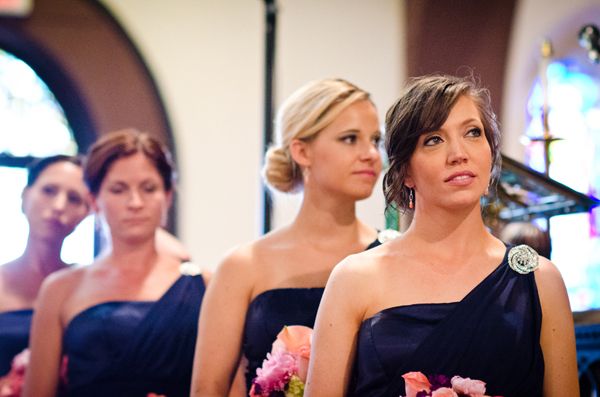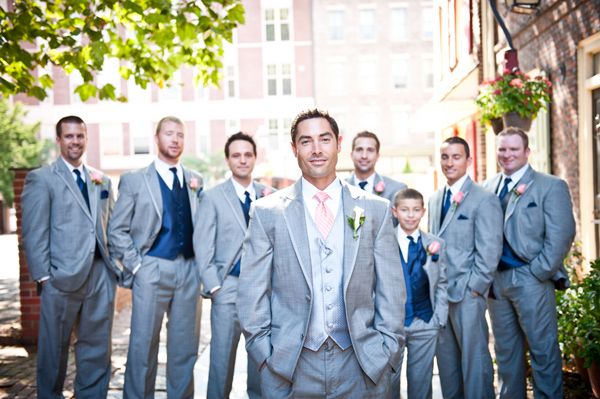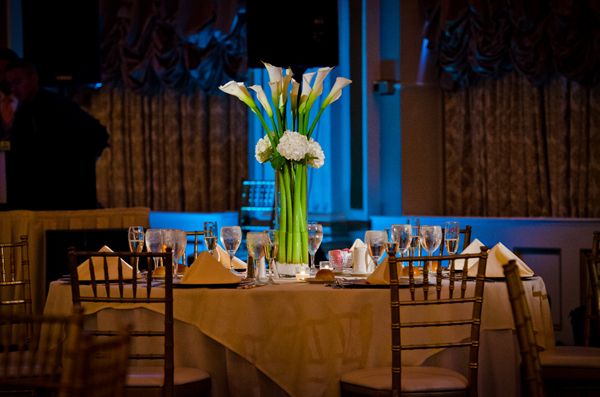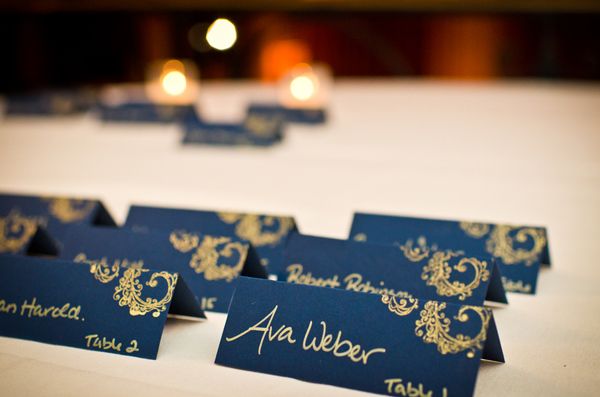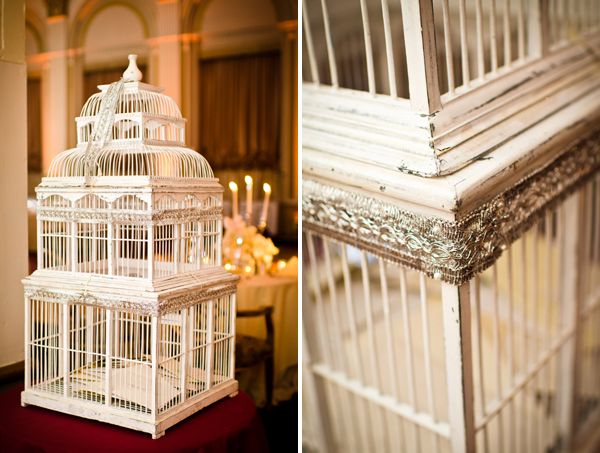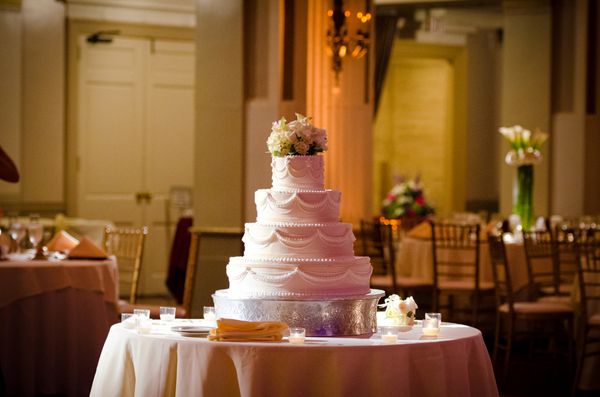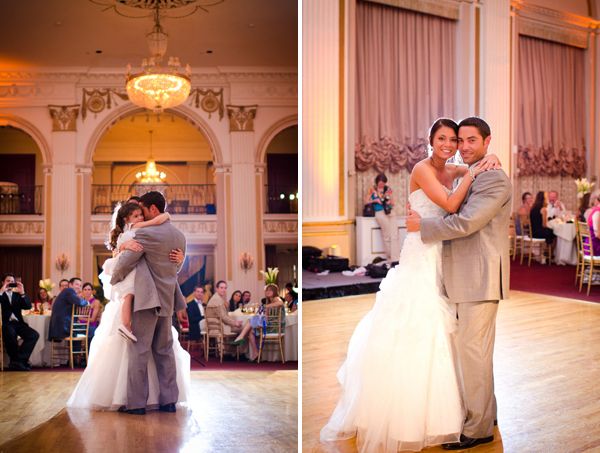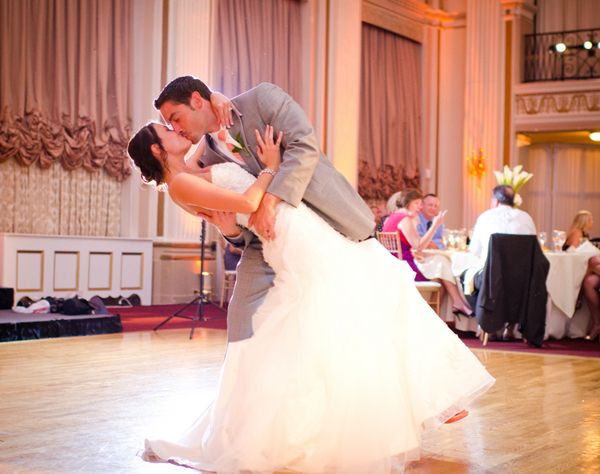 Thanks so much to Rachel Pearlman Photography for submitting this gorgeous wedding!
From the photographer:

Meagan and Dave's stunning navy and pink July wedding was filled with romance, family and love. Parents to Ava, their young daughter, Meagan and Dave spared no detail in making this their wedding day the perfect opportunity to bring their family together. They incorporated Ava in every aspect: the three shared a first dance, and Ava even sat with Meagan and Dave at the sweetheart table. Little details like three forks (I do, Me too, Me three) were an adorable touch to the decor. The ceremony took place in a quaint church just outside of Philadelphia; bridal party photos were taken in Philadelphia in two historic locations: Elfreth's Alley in Olde City and Broad Street in Center City.

Congratulations to the happy couple!
Photographer: Rachel Pearlman Photography
Caterer: Ballroom at the Ben
Event Planner: TEN PENNIES FLORIST
Reception Venue: Ballroom at the Ben
Invitation Designer: Paper Source
Dress Store: Kleinfield Bridal
Dress Designer: Alita Graham
Ceremony Location: Christ The King, PCA
Makeup Artist: Miss Mascara
If you would like to see your wedding photos featured on our blog, feel free to email them to onasweetnote@weddingstar.com or submit them through your Two Bright Lights account.
Please include the name of the happy couple, wedding date and location, vendors, and any other information you'd like to include about the venue, decor and overall theme or inspiration of the wedding.
If you are not the photographer then you must get permission to use their photos before you submit them, and please include their name and website for photo credit purposes. Photos will be featured as space permits.
Of course, we would love to see our own stuff in action! If you have photos featuring any of our Weddingstar products, please submit them.
Like us on Facebook
Follow us on Twitter
See our pins on Pinterest