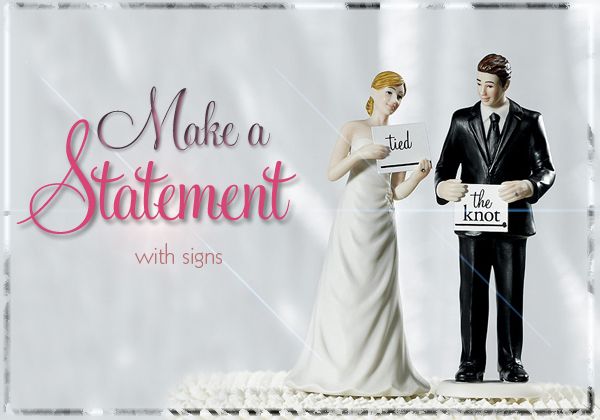 Hello fellow readers! Pamela here, ready to announce I've just returned from maternity leave and boy does it feel good to be back in the Weddingstar bustle.
Lately, I have been really inspired by clever signboards and wanted to share with you my ideas for making a statement… literally. Witty words, favorite phrases, amusing quotes… all can be easily incorporated into a wedding and photography.
A wedding photo is worth a thousand lovely words. Imagine a young child holding a sign that says "F is for fairytale" or "Kiss the Groom" during wedding photos taken at your ceremony. Adorable! Otherwise you could use these signs as effortless photo props like I have done here…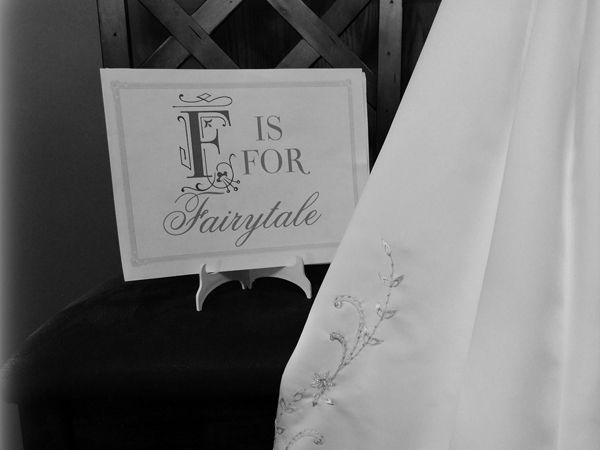 Posting a fun backdrop for your guests to take photos of themselves having a good time at your celebration is a great way for everyone to express themselves. I find that offering guests a set stage filled with handy costumes and humorous objects increase the chances of guests participating. Sometimes wedding guests need a little inspiration too. A whimsical nudge may be compelling encouragement.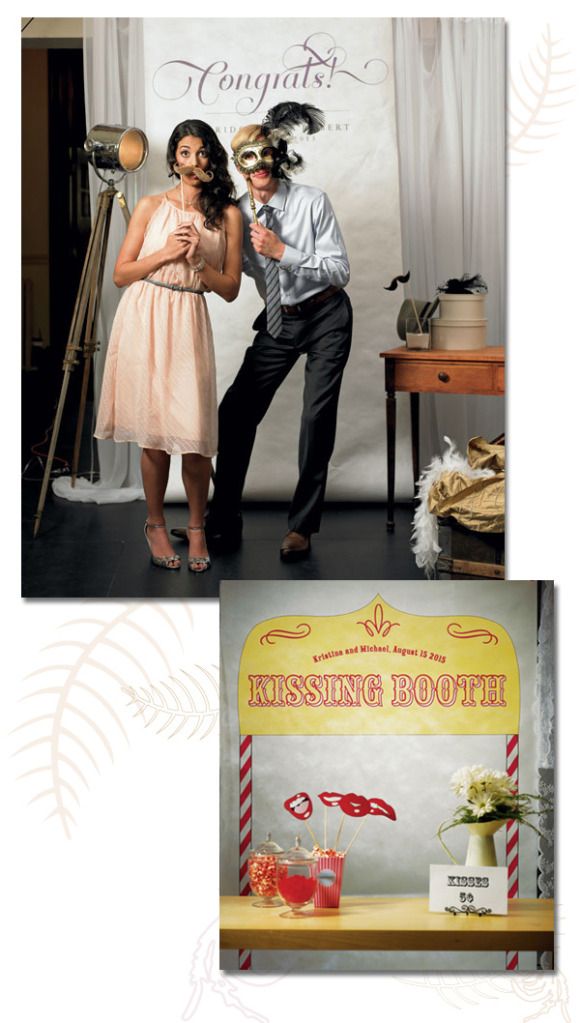 Naturally, there are the practical and functional additions necessary for an event such as the whereabouts of the wedding. However, important information can still be conveyed in style. Don't forget to assist your guests along the way with a directional hint or two…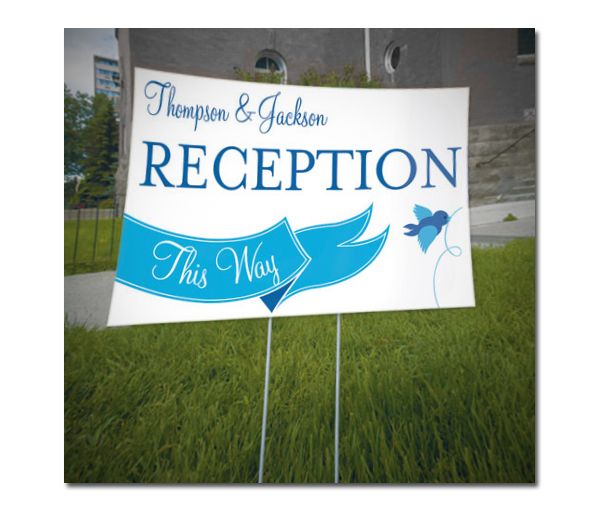 If you have more than one flower girl, a very young member in your wedding party or desire a change from the ordinary, simply ask that person to hold a pretty sign that says "Here comes the Bride" while walking down the isle. A sign may be easier for a young one to hold. Plus, the cuteness factor makes for great photography and guests will love a whimsical surprise. Personally, I think it really sets a nice cheery tone for a celebration.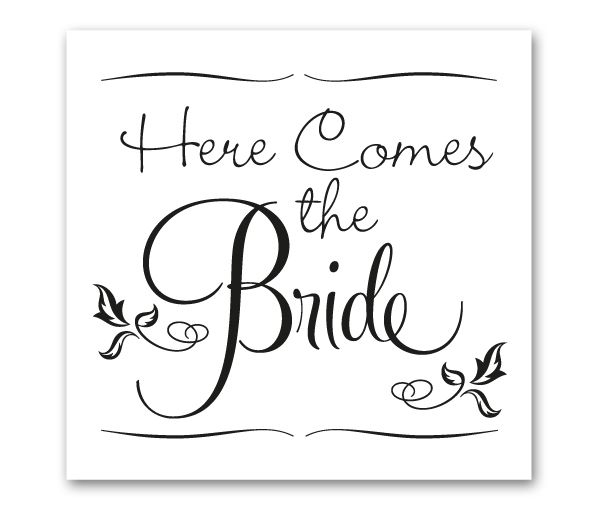 Of course, there are less expected ways to say what you feel. These plates say it all! Besides being a nice addition to a bridal shower or wedding, my favorite thing about these plates is the fact they can be reused for Valentine's Day and wedding anniversaries. So sweet.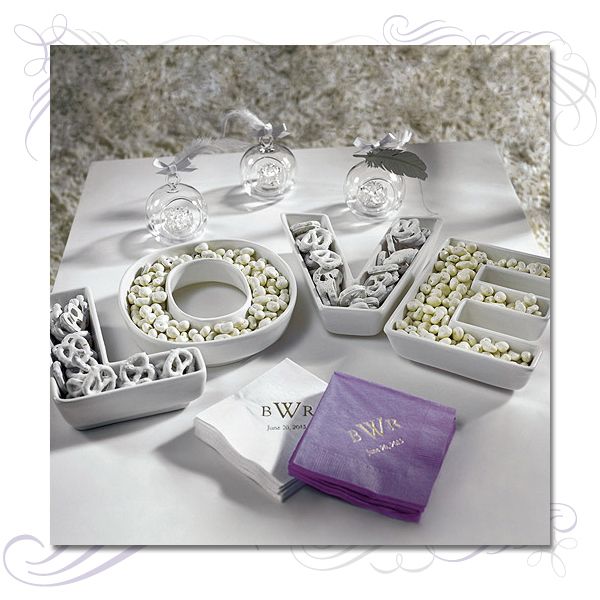 Inspired but don't know what to say? Chalkboards are perfect for last minute queues and comments. I like the convenience of not having to come up with something in advance to get printed on time and the fact they can be easily erased or changed. Take a photo of the bridal couple kissing next to a chalkboard that says "…to the moon and back!" for a romantic moment then change the quote to something humorous for a whole new feel. Smaller chalkboards can be placed on tables or used to showcase an elegant candy station with the phrase "sweet as candy" or "mint to be" to offer your guests candy wedding favors.
When love is in the air, why not say what is on your romantic mind and put it out there? I hope my decorative sign ideas help you express your genuine feelings to the world. Enjoy your wedding day!
xoxo

Like us on Facebook
Follow us on Twitter
See our pins on Pinterest