The Love Bird theme is a trend that has swept up the wedding world creating a tidal wave of weddings centered around a pair of adorable birds. Of course it makes perfect sense when you take into consideration just how unbelievably sweet and romantic it can be.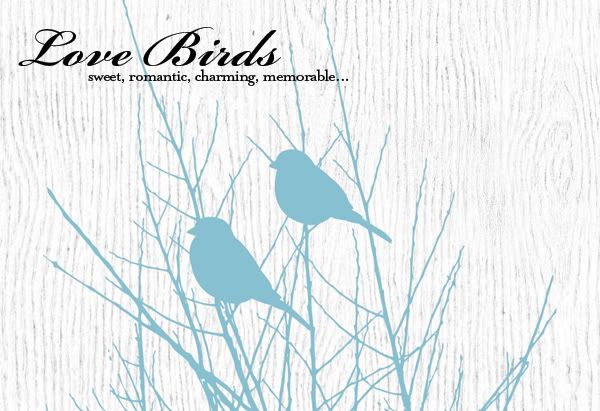 The history behind the style stems from Agapornis, the lovebirds native to Africa and Madagascar. These beautiful parrots with their stunning plumage demonstrate with their very being exactly what love is. They take only one mate whom they shower with adoration and affection for as long as they both shall live.
Of course the theme is not usually centered around the parrot it takes its name from – for the wedding scene it has been adapted to have a much softer appearance. Often times it is simply the silhouette of a pair of birds that is used to convey the romantic notion.
Incorporating the charm of love birds into a wedding allows for a sweet romantic theme that doesn't go over the top into a distinctly girly style. Its versatility means that even if it isn't the main focus of the wedding theme it can still be incorporated into a variety of styles and color schemes. It's also not going to cause the Groom's brain to overload because of prolific amounts of lace and pastels!
The amount of love bird accessories on the market is rather impressive and it makes finding the right ones both a challenge and a pleasure. You're almost guaranteed to find what you are looking for, but you might have to take a little time to sort through all your various options.
Ceramic love birds in wedding white are one of the easiest to include in any decor. Their elegant appearance and the neutral color will easily meld with any other colors you have chosen to feature. You can find white love birds as cake toppers, nick nacks, salt and pepper shakers, wine bottle stoppers and more!
A few style themes stand out with their ability to incorporate love birds – Outdoorsy/Natural (For obvious reasons), Whimsical, Rustic (especially if bird nests are also included) and Vintage.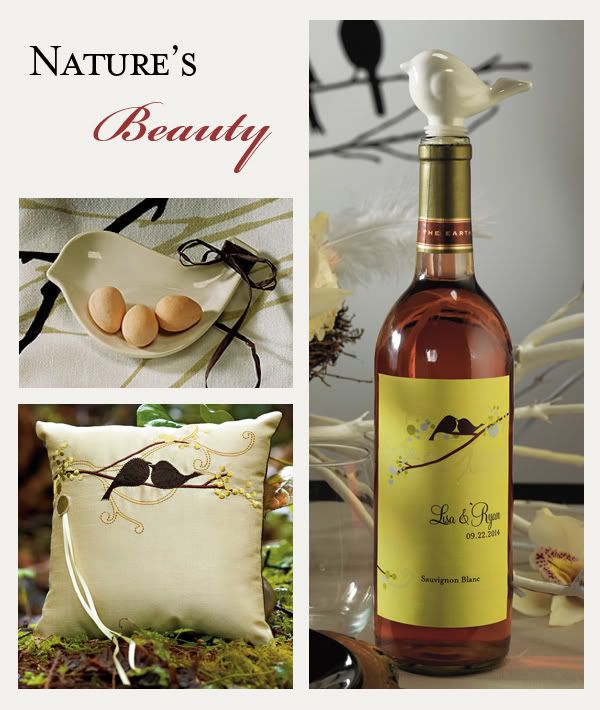 If you're interested in love birds, you don't need to worry about hosting a wedding that will be ordinary. There are so many design and color options it is easy to pick and choose exactly the ones that will suit you and your idea of the ideal wedding style. Incorporate personalization into your love bird decor for a touch that is completely unique to your special day.
Of course, it isn't a theme that will suit everyone, but never fear, the possibilities for your wedding are absolutely endless. You will find your style, just as long as you remember that your day is also an expression of yourself and the love you share with your partner.
Even if you're not interested in love birds for yourself, you have to admit – They're just SO cute!