With February on the way out I've decided we are going to celebrate this week with lots of love and sunshine. It's my hope that Planet Earth will take the hint and stop sending snow our way!
With that in mind, I have for you a wedding filled with sun, palm trees and creativity.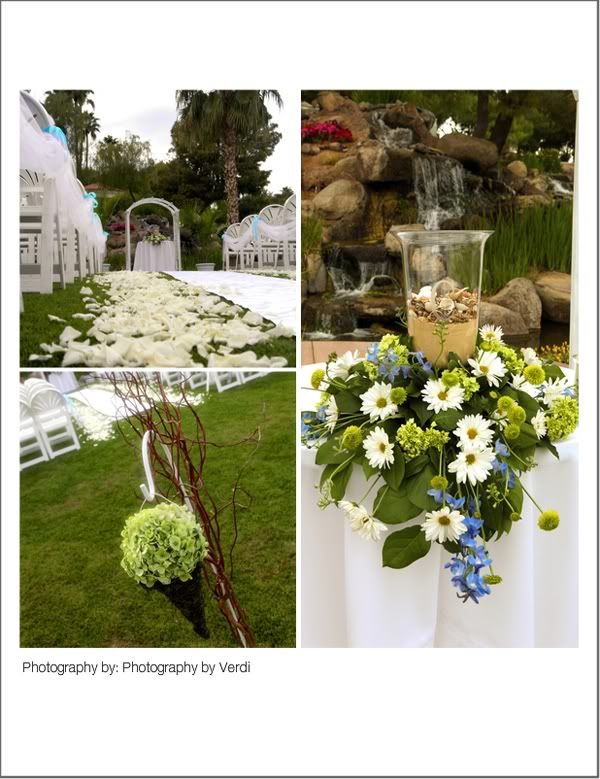 Set in beautiful Arizona, this lovely couple didn't have to worry that snow would ruin their special day!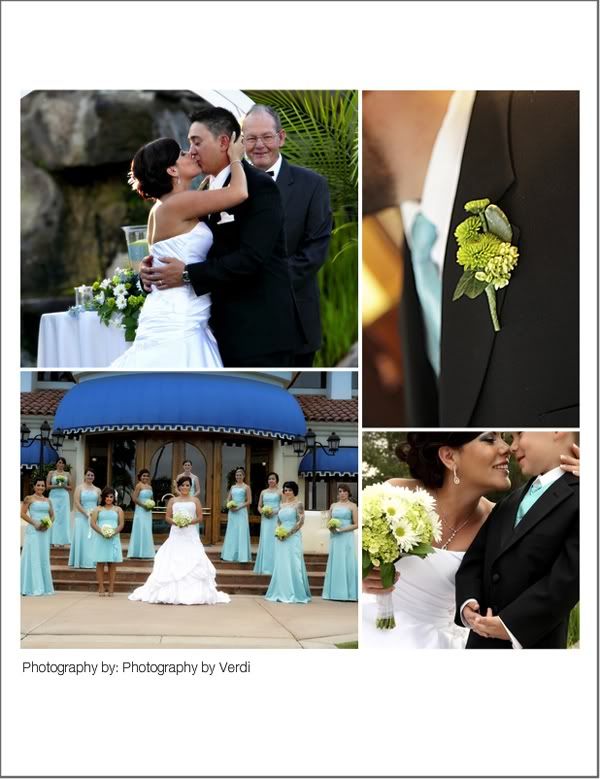 The underwater feel of the reception is subtle but extremely well done. Even the lily featured in the centerpiece is reminiscent of a starfish.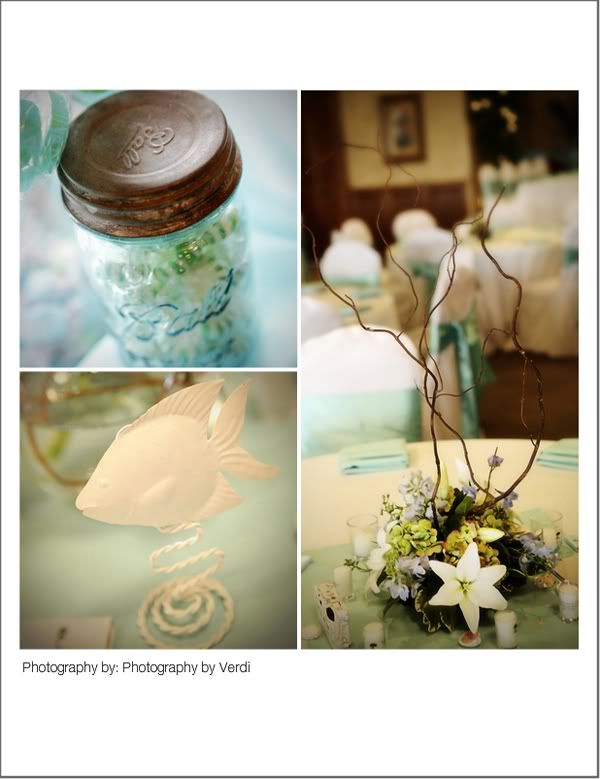 Speaking of starfish, their cake featured a topper that I am proud to say is one of our very own! The starfish cake topper is made from high quality porcelain and fits perfectly with their choice of decor.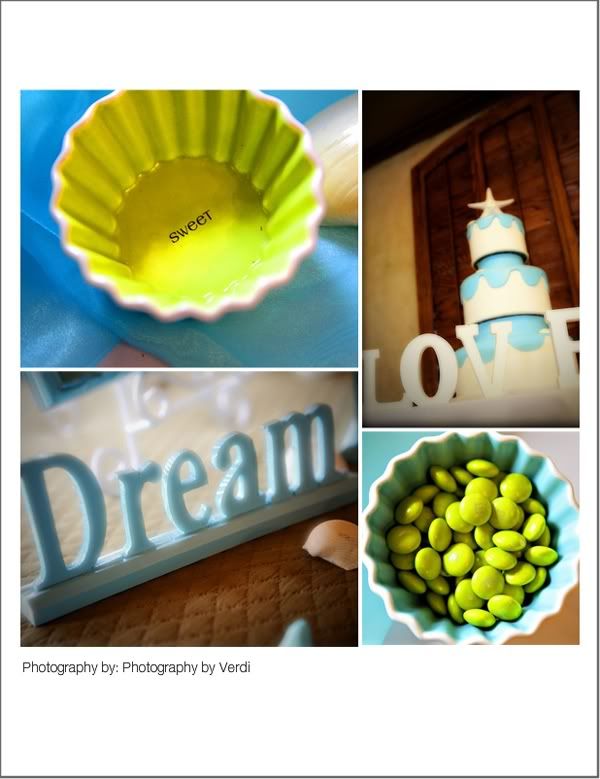 The beautiful glow of the lights at night is a stunning end to a lovely wedding. Blue and green paper lanterns in varying shades and sizes complete the wedding decor.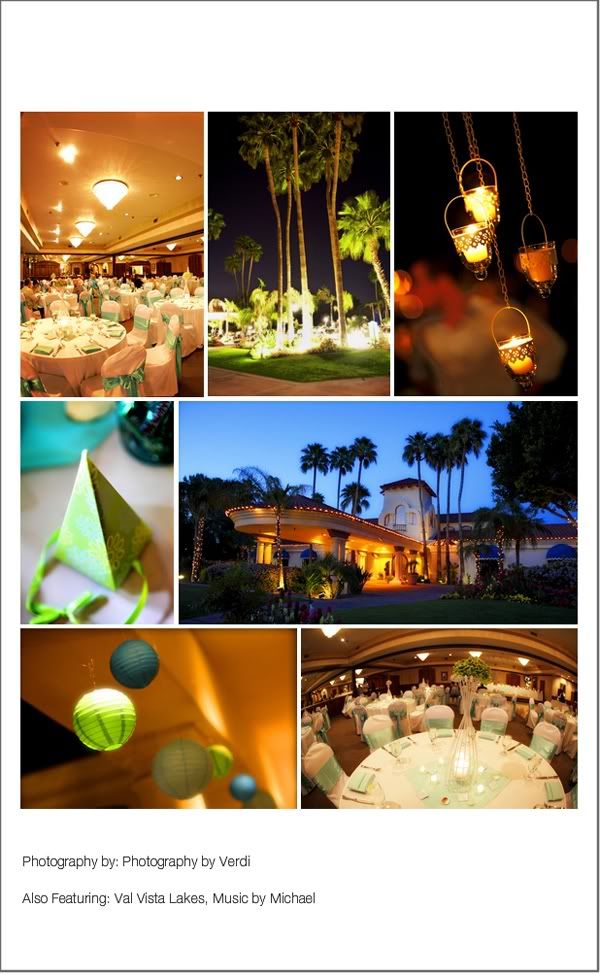 Thank so much to Photography by Verdi for submitting this wedding!