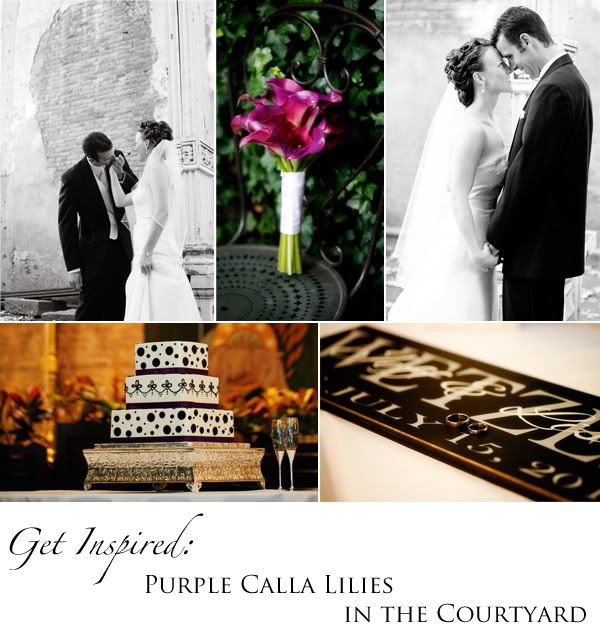 From a pretty purple calla lily bouquet to a romantic venue under the stars, this wedding is full of elegance and sophistication.
Lisa Strain and Jeff Wetzel were married on July 15, 2011 in Sacramento, California, United States.
Love the Bride's shoes! Simple, elegant, fashionable…a definite home run!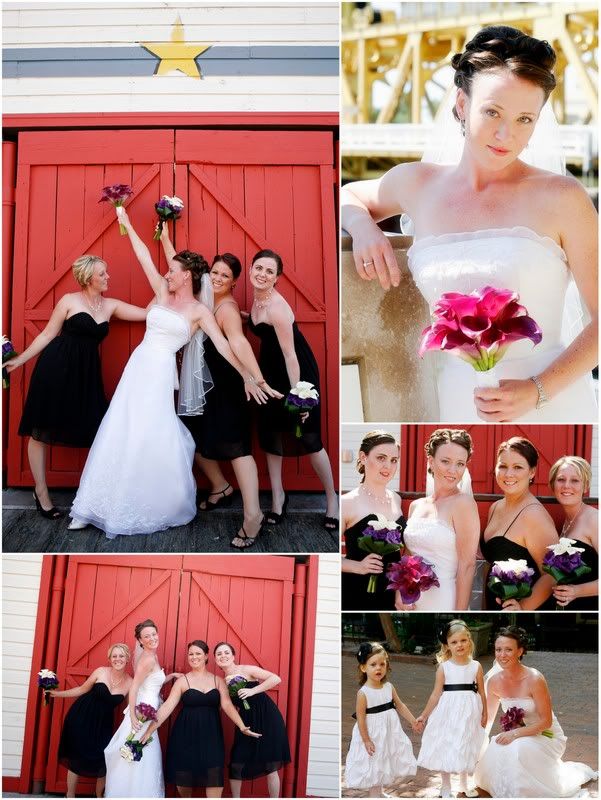 These photos are super fun! And kudos to the photographer for finding the big red door…what a great background!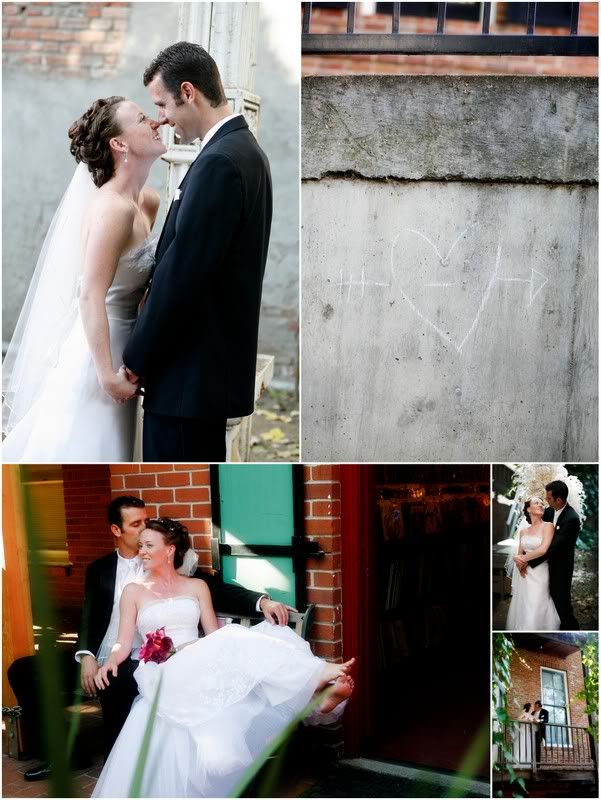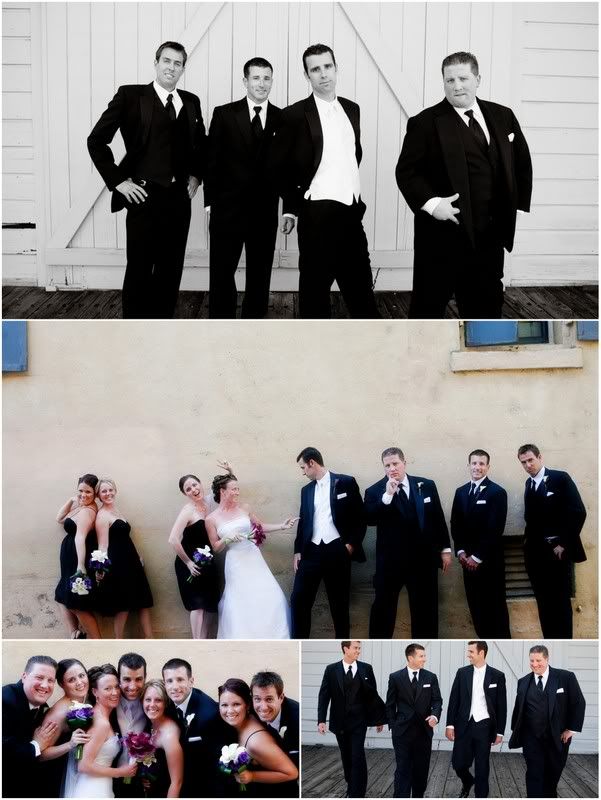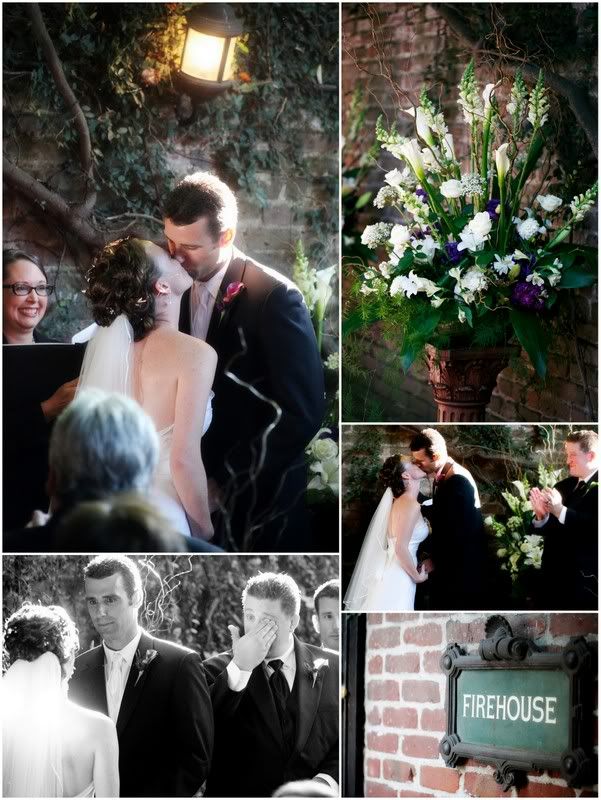 I like how the theme of the calla lilies was included in the ceremony decor but with a bit of a twist — white instead of purple — and it looks like those are the same purple flowers that are in the bridesmaids' bouquets. So pretty!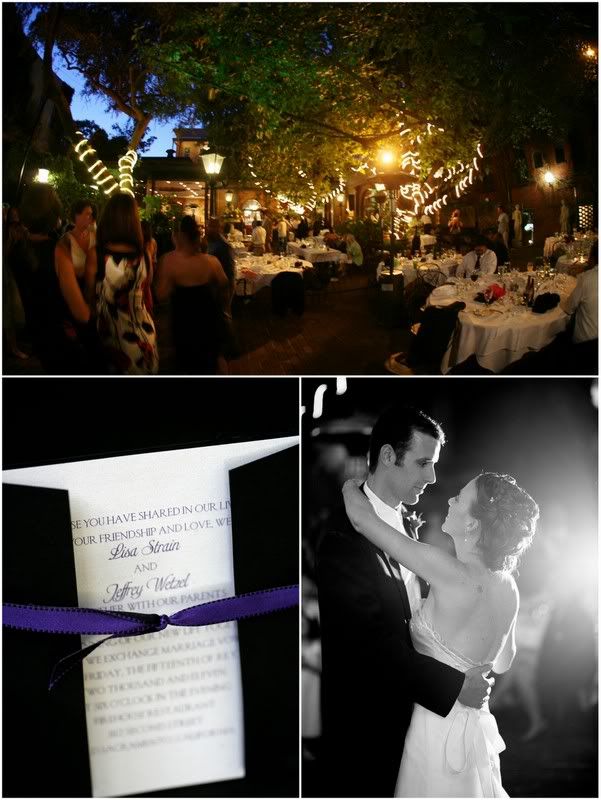 Wow, what a venue! I absolutely love weddings outside, even if it is only for part of the wedding, such as the ceremony or cocktail hour.
Decorate it with lights or lanterns and any outdoor space can turn into a romantic and elegant wedding venue!
A note from the photographer:

A lovely little ceremony set in the heart of downtown Sacramento. The Firehouse Restaurant was the site for the ceremony and reception. Lisa and Jeff tied the knot in front of friends and family in an adorable courtyard attached to the restaurant.

A big thank-you to Jessica Giblin Photography!
Happy weddings!

Venue: The Firehouse Restaurant
Photographer: Jessica Giblin Photography
Officiant: Reverend Tan
Floral Designer: Twiggs
Cake Designer: Freeport Bakery
Hair Stylist: Capital Cutters
DJ: DJ Sound Connection
P.S. If you would like to see your wedding photos featured on our blog, email them to onasweetnote@weddingstar.com or submit them through your Two Bright Lights account. Please include the name of the happy couple, wedding date and location, and any other information you'd like to include about the venue, decor and overall theme or inspiration of the wedding.
If you are not the photographer then you must get permission to use their photos before you submit them, and please include their name and website for photo credit purposes.
Of course, we would love to see our own stuff in action! If you have photos featuring any of our Weddingstar products, please submit them. Photos will be featured as space permits.