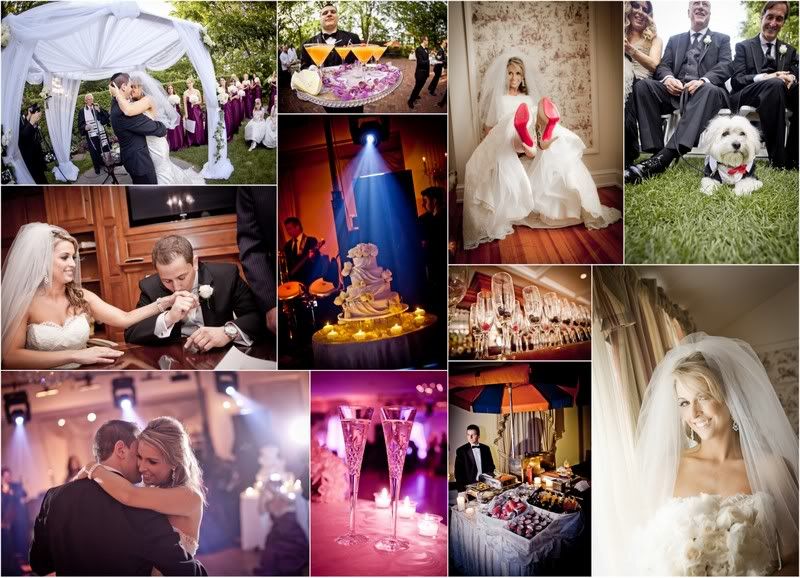 Vibrant colors meet undeniable romance — that's the theme of these fabulous New York nuptials.
From a bride who could stop traffic to a reception venue fit for royalty, this wedding has it all…not to mention an adorable pooch in a mini tux!
Lindsay McFadden and Adam Turkewitz were married on May 29, 2011 in Roslyn, New York.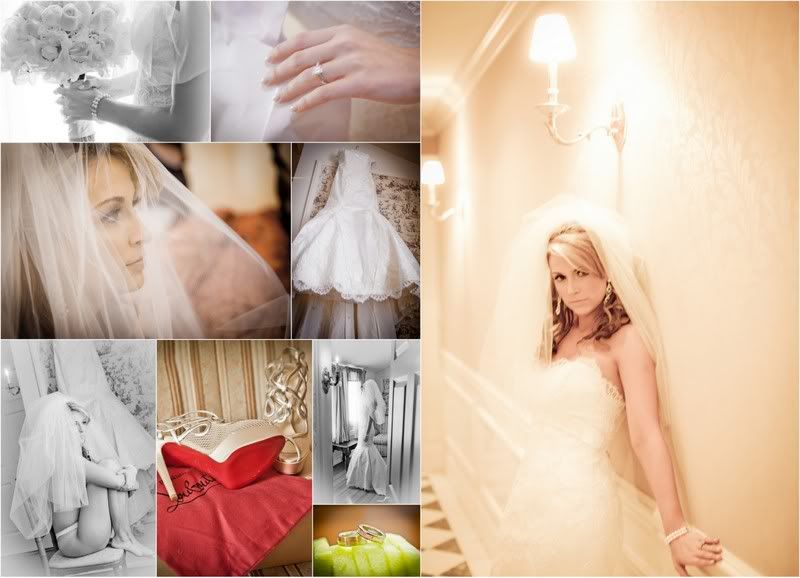 These have to be some of the most creative and gorgeous bridal shots I have ever received from a photographer! Kudos, Photography by Verdi.
Love the colors, love the intimate captures and love the versatility!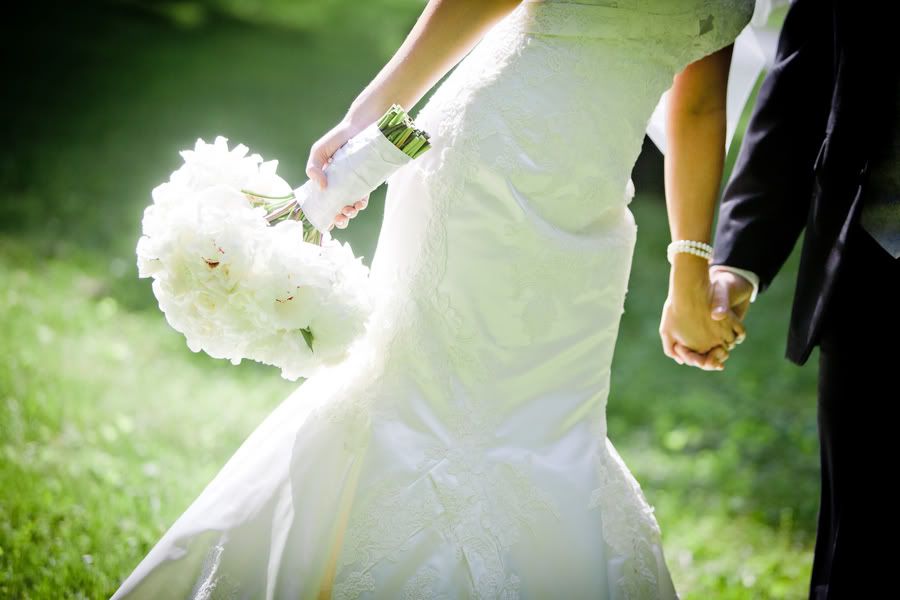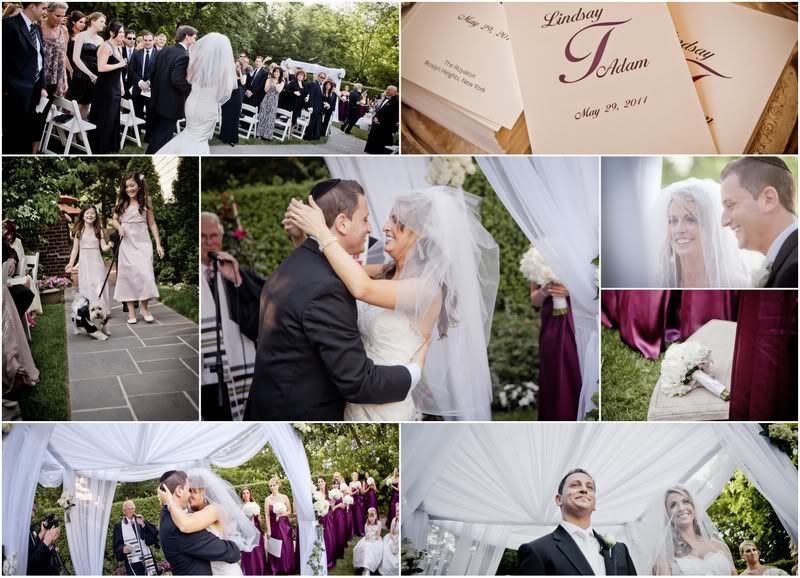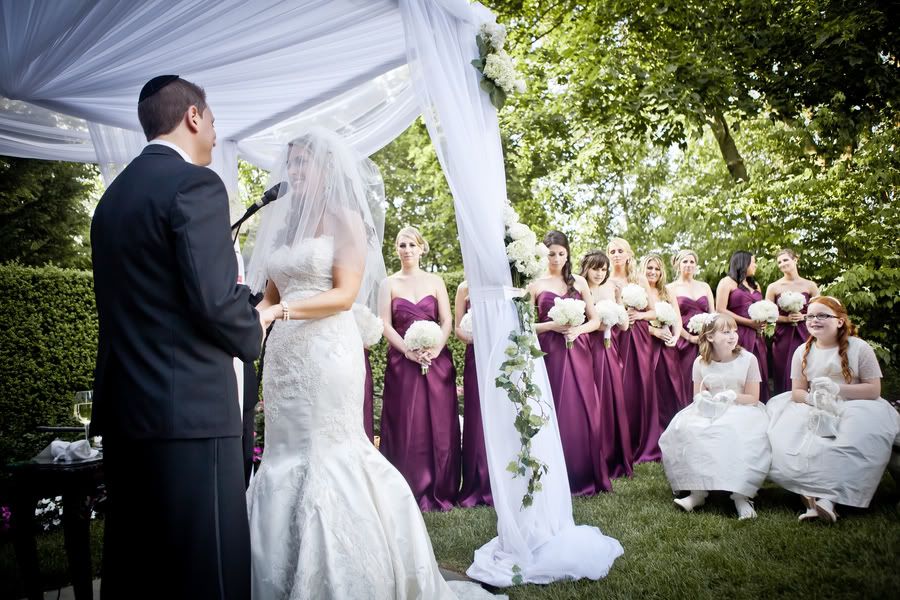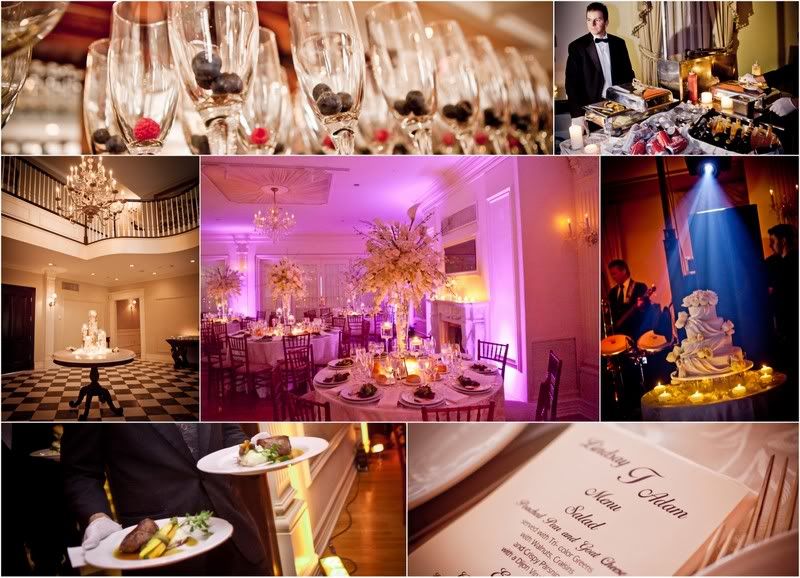 Talk about colors — wow! The soft purple lighting really sets the mood for this wedding reception, and those eye-catching floral centerpieces are just incredible. I like how the couple decided to go with neutral colors for the centerpieces and wedding cake, it really helped balance out the undeniable vibrancy of the rest of the room.
And I absolutely adore the idea of a vendor cart (top right) serving up a little midnight snack. Très shabby chic!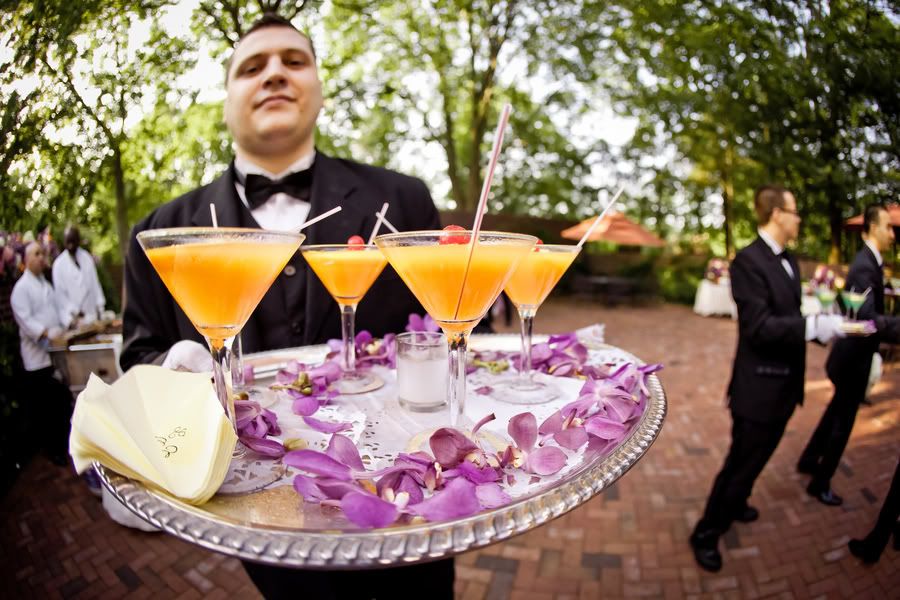 I've always liked the idea of serving up a signature drink to match your color scheme during cocktail hour. It's just one of those little added touches that never go unnoticed.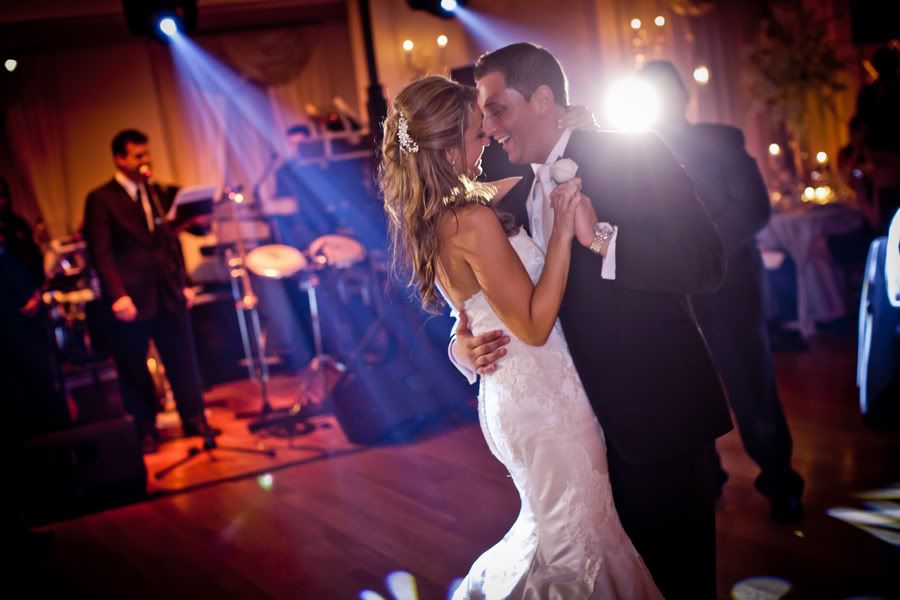 Again, a big thank-you to the talented Photography by Verdi for submitting these incredible — and totally inspiring — wedding photos!
Happy weddings!

Photographer: Photography by Verdi
Hair Stylist: Chrissy Mayer
Floral Designer: Dalsimer Florist
Reception Venue: The Royalton Mansion
Dress Store: Iman Bridal
Band: Element Music LLC, Element Music
Lighting: Brilliance Productions
P.S. If you would like to see your wedding photos featured on our blog, email them to onasweetnote@weddingstar.com or submit them through your Two Bright Lights account. Please include the name of the happy couple, wedding date and location, and any other information you'd like to include about the venue, decor and overall theme or inspiration of the wedding.
If you are not the photographer then you must get permission to use their photos before you submit them, and please include their name and website for photo credit purposes.
Of course, we would love to see our own stuff in action! If you have photos featuring any of our Weddingstar products, please submit them. Photos will be featured as space permits.