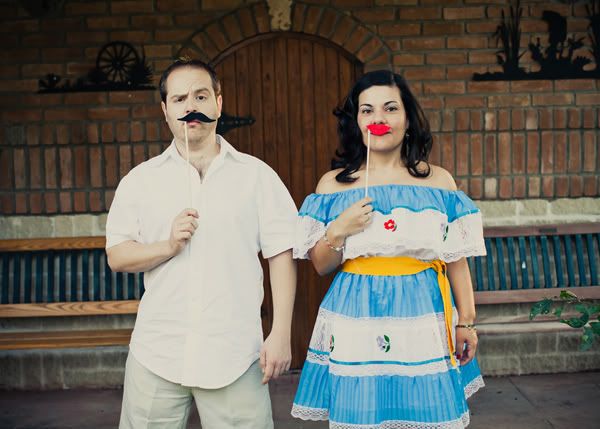 Getting married isn't just about the wedding – it's also about the engagement. Before the rush and craze of planning a wedding sets in, you have to celebrate, create and share a few very special memories. One of the ways to do this is with an engagement shoot – and when Erica Velasco Photographers sent in this submission, I know it was the one to demonstrate why an engagement shoot can be so amazing.
The theme was Vintage Mexico – and Southern Texas was their playground.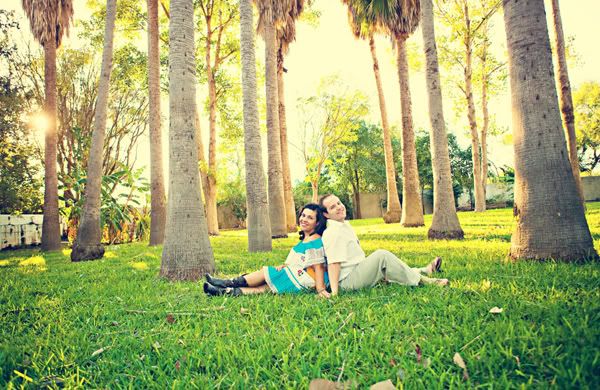 Sometimes a photoshoot is as much about location as it is the subjects – but in the case of engagement photos, what you really want to find is a location that complements you, and still allows you stand out as the most important detail.
I love this shoot because the style of the couple and the locations are synonymous. They effortlessly blend background and props to create a series of photos that they will remember forever.
Before you finalize all the details of your engagement photoshoot you need to decide one additional thing. How will you be using your photographs? If they are simply a memory to cherish then you can do as you please – but if you plan on incorporating them into your invitations, engagement announcements, thank you cards and so on… you need to take that into consideration during the planning process.
The more you that is shown in the photographs, the more meaning they will have to you and your family.
Using a couple of different sets of clothing is a great idea for variation – and also if you are changing locations. The end result is so much more varied, and should you choose to feature multiple photos, like I am doing here, they won't seem to be a monotonous blend of the exact same thing!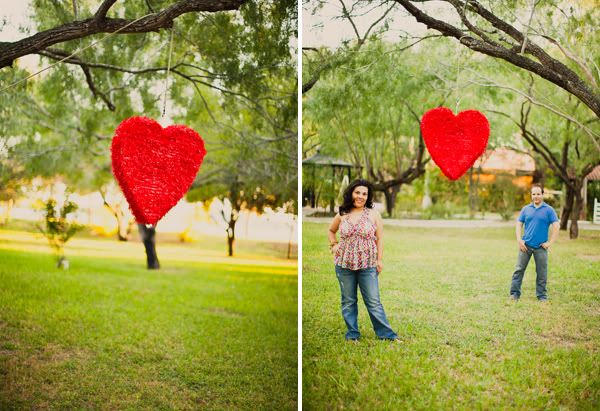 I had a hard time deciding which prop I liked best, they're all so perfect – however the paper heart has to be the one for me. So simple, and yet it transforms a potentially ordinary photo into something extraordinary!
If you take a look you'll notice that they aren't using more than one or two props in each photo, and yet the result is perfect personalization. More is not always better – in this case a clean and uncluttered photo is ideal.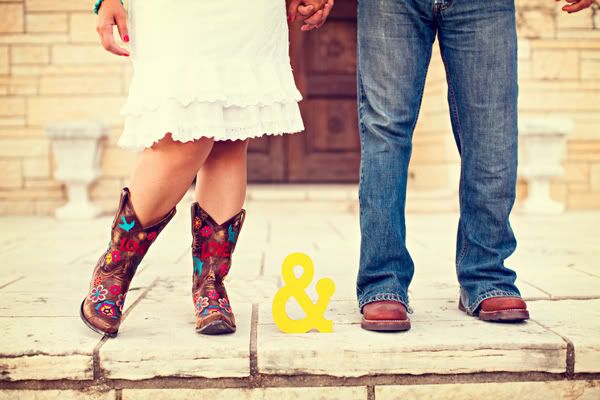 I love the idea of holding a sign in your photo that says whatever it is that you want to say. Be it 'thanks' or 'finally engaged'! If you are indeed planning on using the photo for something specific, you won't need to worry about editing the photo after to incorporate text – something that can look terrible if not done correctly. If your message is right in the photograph – you can't go wrong!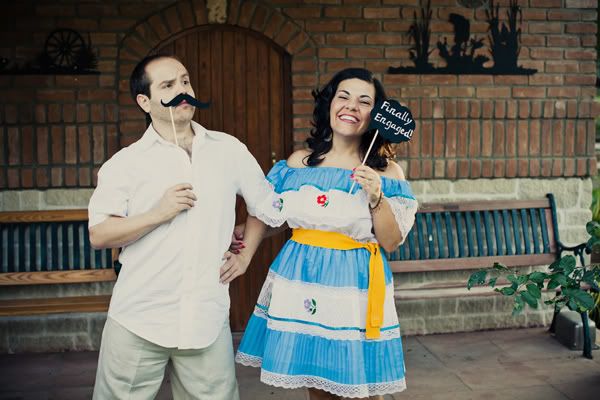 The best part of the this photoshoot though — the thing that stands out more than the location, the props and the fashion? … the love and happiness that is caught so perfectly in these photos!
I'd like to congratulate LeighAnn and Frank on their engagement – I have no doubt your wedding will be an incredible day, and the rest of your lives filled with love.
Thanks so much to Erica Velasco Photographers for submitting this photoshoot and giving me an opportunity to share it!