An extravagant blush pink and white wedding at the fabulous Chrysler Museum of Art. It's regal, it's elegant…and it even includes a really cool old car!
Lauren Whitbeck and Patrick Garvey were married on August 26, 2011 in Norfolk, Virginia, United States.

The Bride's dress is purely exquisite and her modesty shrug is the perfect complement.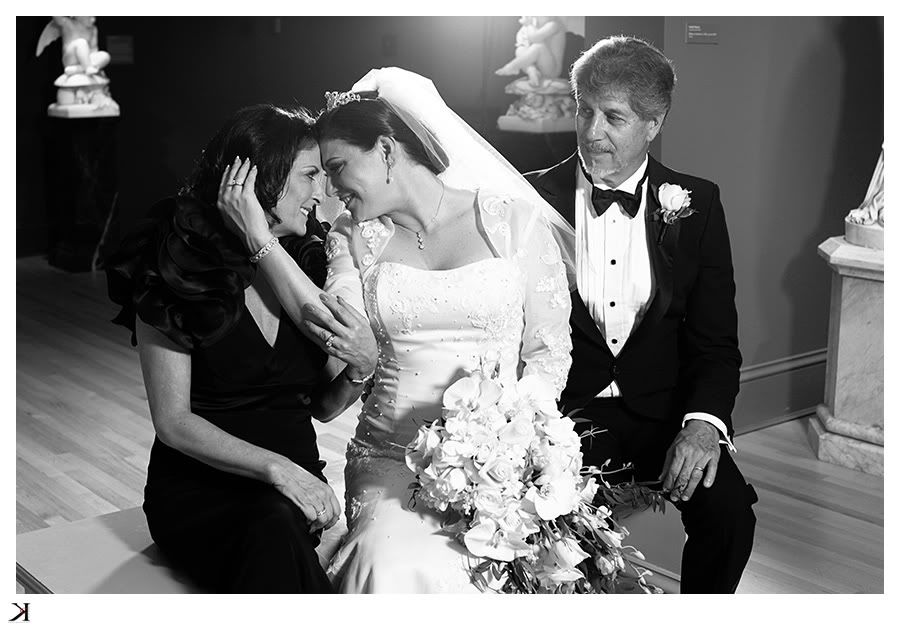 I just love this photo with the old car (and please excuse my ignorance for any no idea what kind of car it is), especially in black and white. It actually looks like the photo was pulled out of her mother's scrapbook, doesn't it? Stunning!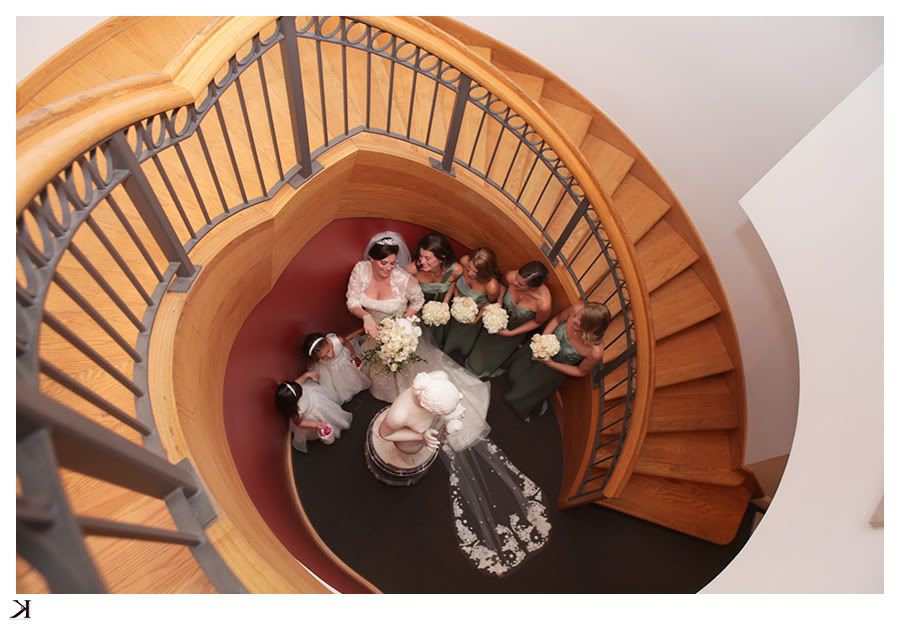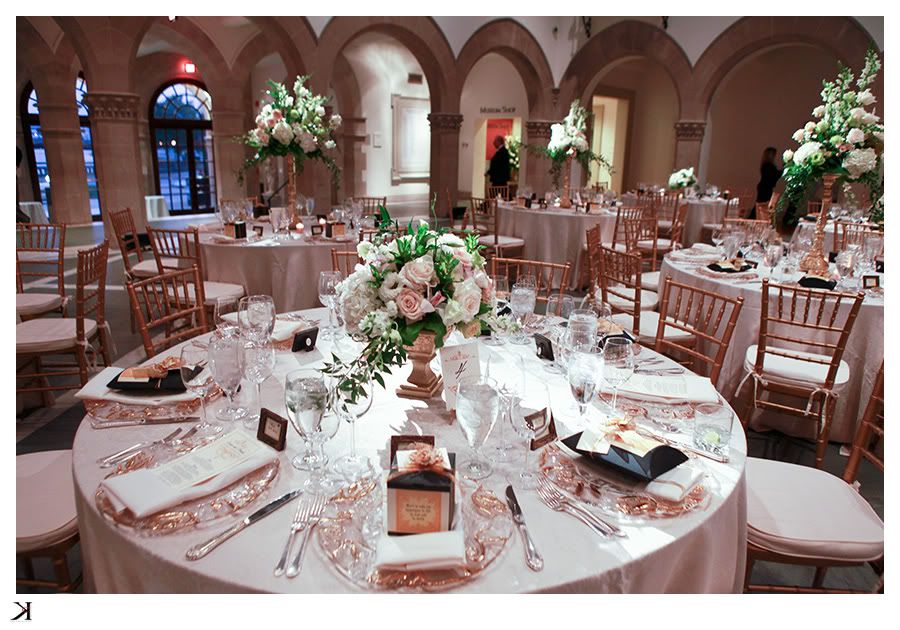 The reception venue has very classic and sophisticated look to it, and the light pink and peach accents make it seem very homey and comforting — a great combination for a museum wedding.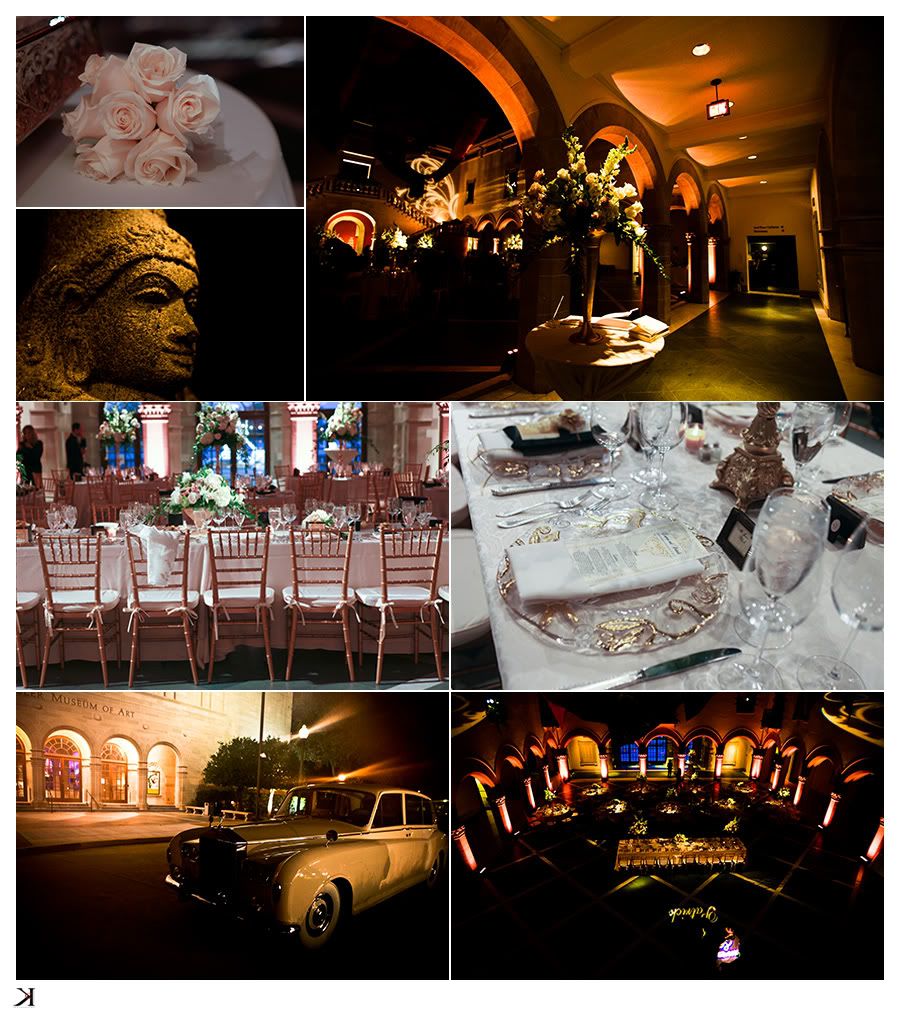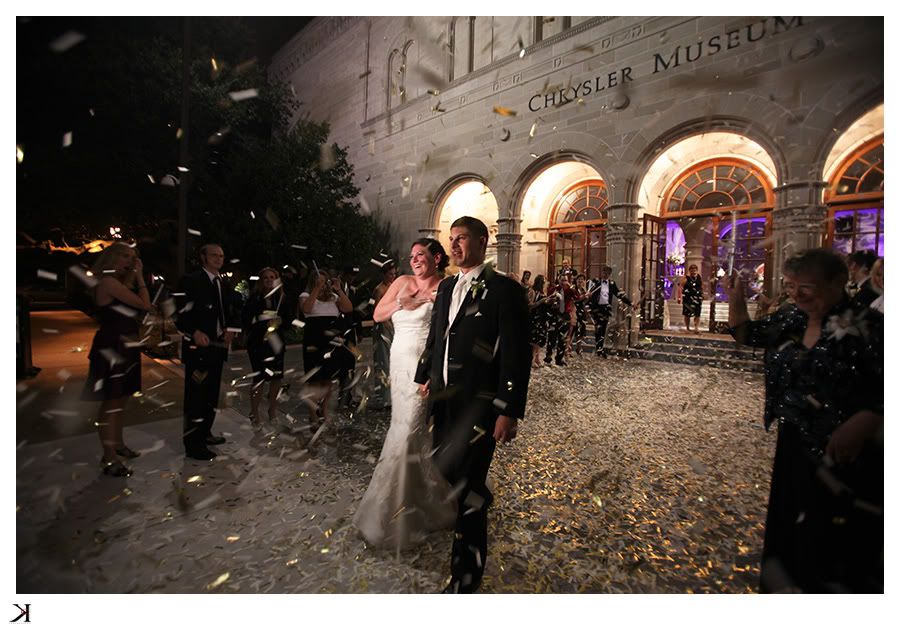 A big thank you again to Keith Cephus Photography for submitting yet another fabulous collection of wedding photos!
**UPDATE: I've just been informed by Bob Hunter from Royal Coach Limousine that the "old car" is in fact a "1963 Rolls-Royce Phantom-V formal limousine with a coach built body from Mulliner-Park Ward. It is one of only 516 Phantom-Vs produced and one of only 126 'MPW' coach built Phantom-Vs".
He also said that this wedding was moved up a day because of Hurricane Irene. "Quite a few local professionals came together to make this special day happen despite a rather wet and windy forecast." Thanks, Bob!

Happy weddings!

Event Venue: Chrysler Museum of Art
Event Planner: Reva Stein Event Planner
Floral Designer: Leslie Hartig Floral Design
Photographer: Keith Cephus Photography
Cinema and Video: Digital Dreammakers
DJ: Astro Entertainment
Lighting: Blue Steel Lighting Design
Makeup Artist: Kim Wadsworth
Bakery: Incredible Edibles
If you would like to see your wedding photos featured on our blog, feel free to email them to onasweetnote@weddingstar.com or submit them through your Two Bright Lights account.
Please include the name of the happy couple, wedding date and location, vendors, and any other information you'd like to include about the venue, decor and overall theme or inspiration of the wedding.
If you are not the photographer then you must get permission to use their photos before you submit them, and please include their name and website for photo credit purposes. Photos will be featured as space permits.
Of course, we would love to see our own stuff in action! If you have photos featuring any of our Weddingstar products, please submit them.