I just can't say enough about this ocean side B.C. wedding — it's absolutely breathtaking! From the romantic tea ceremony to the spectacular views, crisp white table cloths and elegant, rustic chic florals by Amoda Flowers, I mean, what's not to love?
Kristy Sorgard and Ryan Clarke were married on September 10, 2011 in Secret Cove (Sunshine Coast), British Columbia, Canada.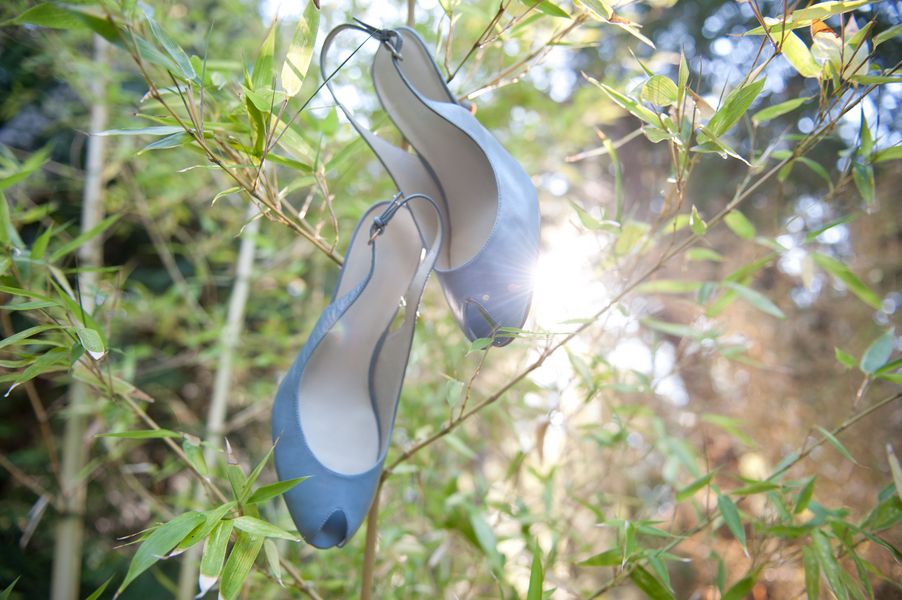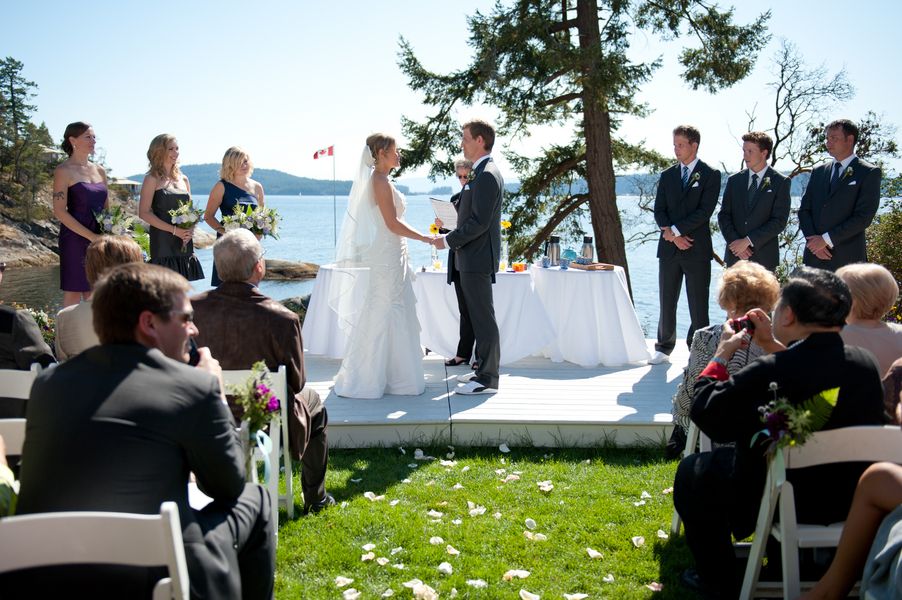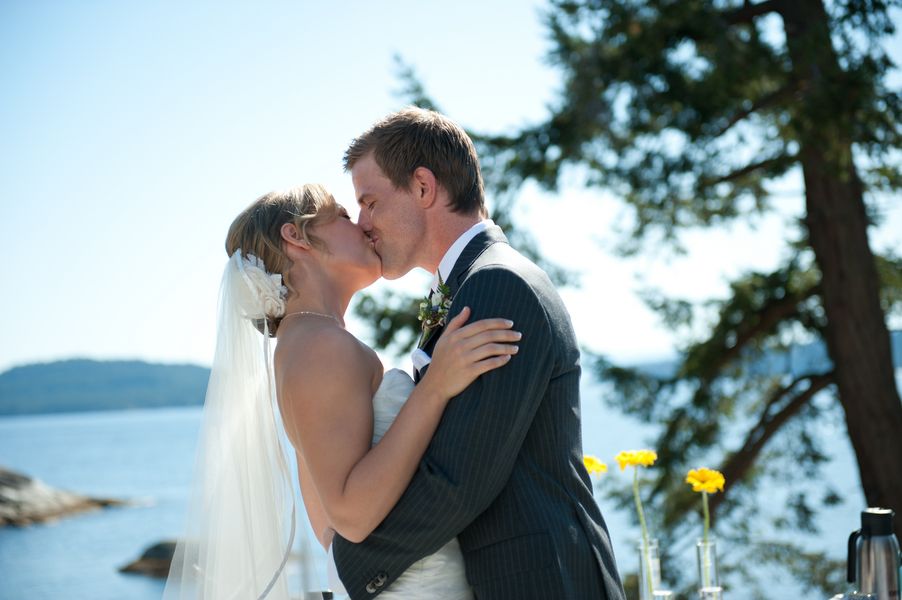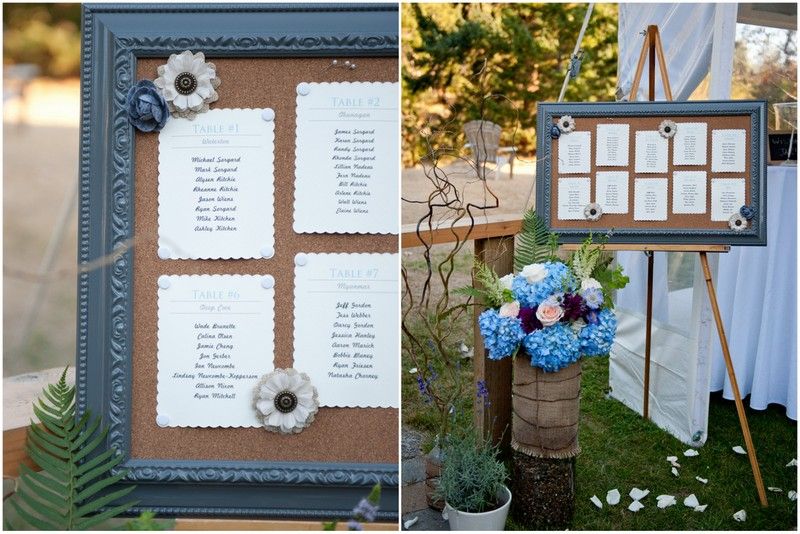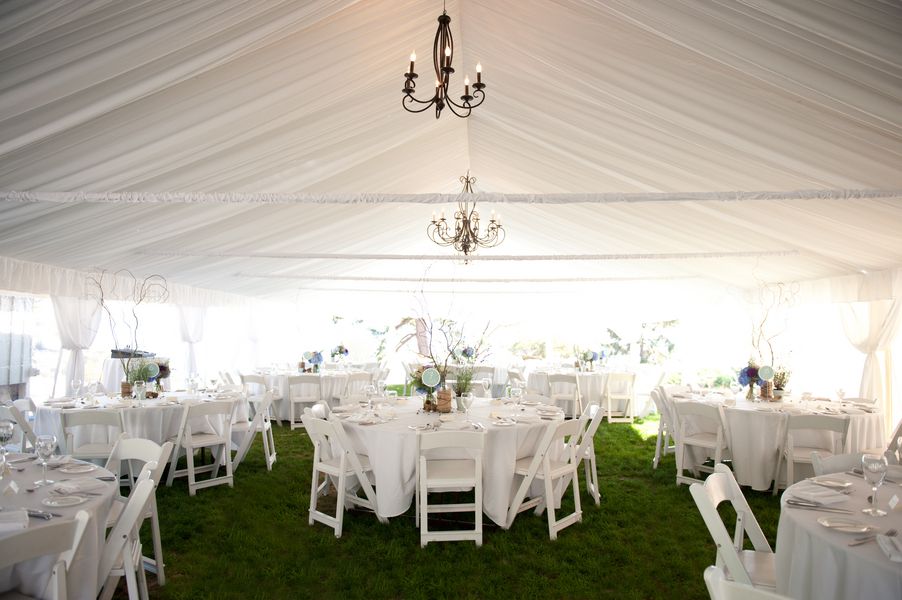 From the photographer:


(This wedding had) Westcoast rugged charm and modern style.
The guests stayed at the Rockwater Resort in the small town of Secret Cove located along the Sunshine Coast. The resort was amazing, and totally unique. Along the coastline in the trees ran a boardwalk that joined tent suites where the guests stayed. The tent suites were large and luxurious, with doors that opened onto decks with the most amazing ocean views. 
The ceremony and reception were held under a large white tent on the cliffs overlooking the ocean on a beautiful sunny day.

Incredible photos, SNAP Weddings! Thank you for submitting them, and big congrats to the happy couple!
Happy weddings!

Photographer: SNAP Weddings
Floral Designer: Amoda Flowers
Dress Store: Frocks
Makeup Artist: Creekside Salon & Spa
Jewelry: Tissage
Tuxedo and Mens Attire: Moores
Bakery: Cupcakes
Venue: Rockwater Resort
Custom Cake Topper Designer: Zime
If you would like to see your wedding photos featured on our blog, feel free to email them to onasweetnote@weddingstar.com or submit them through your Two Bright Lights account.
Please include the name of the happy couple, wedding date and location, vendors, and any other information you'd like to include about the venue, decor and overall theme or inspiration of the wedding.
If you are not the photographer then you must get permission to use their photos before you submit them, and please include their name and website for photo credit purposes. Photos will be featured as space permits.
Of course, we would love to see our own stuff in action! If you have photos featuring any of our Weddingstar products, please submit them.
Like us on Facebook
Follow us on Twitter
Join us on Pinterest